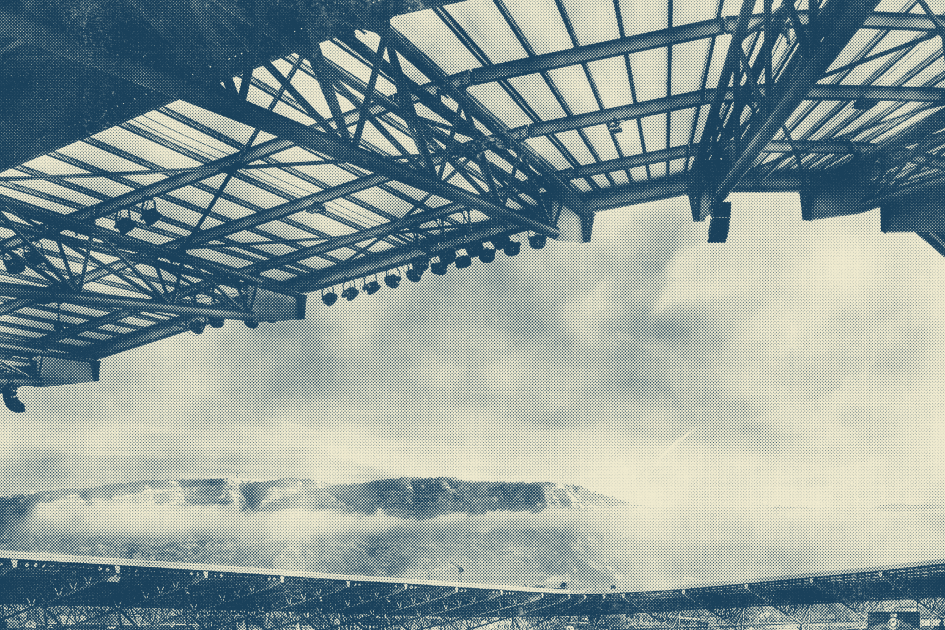 AK-Chin Pavilion
VIP Boxes & Premium Seating
Venue Info
AK-Chin Pavilion
2121 North 83rd Avenue
Phoenix, AZ
VIP Boxes
Luxury Concert Experiences at AK-Chin Pavilion
Music fans in the Phoenix, Arizona metro area know that Ak-Chin Pavilion is one of the best outdoor venues for the nation's best concert tours. All summer long Ak-Chin Pavilion fills up to capacity with savvy fans who know this is the best place to let your hair down and dance the night away. If you crave more luxury than general admission seating provides, check out the VIP Box seats inside Ak-Chin Pavilion.
VIP Box ticket holders enjoy the perks of seating only 100 feet from the stage with unobstructed views and a semi-private space with lots of legroom to relax or get up and dance. Typically, in-seat wait service is available allowing you to enjoy the show without waiting in line for a drink.
The VIP Experience at AK-Chin Pavilion 
Note: Not every premium ticket listing at AK-Chin Pavilion offers the same amenities. Be sure to read the listing description to know what amenities are included with your ticket purchase.
Premium Views 
VIP tickets offer the best sightlines in the venue. VIP Box seats in AK-Chin Pavilion are located behind section 103 and have completely unobstructed views of the stage less than 100 feet away from the stage.
VIP Parking 
Typically, AK-Chin Pavilion VIP guests have the pleasure of buying parking in the VIP parking lot exclusive to these ticket holders. The private entrance for box seat holders is nearby and gets you inside and to your comfy seats as quickly as possible. Not all listings included the ability to purchase parking passes. Be sure to read your listing description to know if parking passes are available for you to purchase.
Access to Private Clubs 
The VIP Club in AK-Chin Pavilion offers gourmet food and drink selections for select VIP ticket holders. For those VIP ticket holders who are granted access to the private AK-Chin Pavilion club can find plenty of space and seating options to comfortably enjoy a break from the show.
In-Seat Wait Service 
Use the Kallpod button on your seat in your VIP Box to request a server. Order food and drinks and it will all be delivered to you allowing you to stay put in your semi-private space and skip concession lines.
Exclusive Restrooms 
Tired of waiting in line for questionably clean restrooms? With your VIP ticket, you'll have access to private bathrooms just for you.
Pricing
Ticket Costs at AK-Chin Pavilion
Phoenix is one of the most fun cities in the United States and the shows at AK-Chin Pavilion are part of the reason. Face it, your days of enjoying general admission lawn seats are long gone. You don't want drunk fans stumbling into you, spilling the overpriced beer that you waited in line for twenty minutes to buy. 
Avoid the chaos with a VIP Box in Ak-Chin Pavilion and skip the obnoxious crowds and the lines while you watch your favorite band from up close. It is the best way to enjoy live outdoor music. SuiteHop knows how to get you the VIP box tickets for your favorite artist this summer so let them help you set up a dream evening for you and a group of friends, clients, or co-workers. Browse through our live listings and view the best VIP ticket experiences near you.
How much do VIP Tickets Cost
$300 - $600 per ticket 
VIP Tickets for concerts at AK-Chin Pavilion vary in cost based on the location, the artist performing, and the amenities included.
Are VIP tickets and VIP Boxes less expensive than regular tickets?
No, VIP options are typically more expensive than other seats in the venue. VIP Seats offer premium experiences and amenities making it all worth the price. 
Ticket Options
Snag a VIP Box or VIP Tickets for your next show
Outdoor concerts in the grass are a thing of the past. With SuiteHop you can enjoy the best seats in the house with premium access to exclusive VIP ticket holder clubs and amenities. Check out the options and rock out like a VIP this summer.
VIP Box Seating at  AK-Chin Pavilion
Individual VIP tickets may be purchased in boxes and these areas typically include sunshade in addition to the best sightlines of the show. VIP Tickets may be purchased individually and offer extra legroom with comfortable luxury seating.
Premium Club Seats at AK-Chin Pavilion
Club seats offer plush comfortable seating with the best sightlines in AK-Chin Pavilion! Premium Club seats are reserved specifically for your group and allow you to order food and beverages directly to your seat.