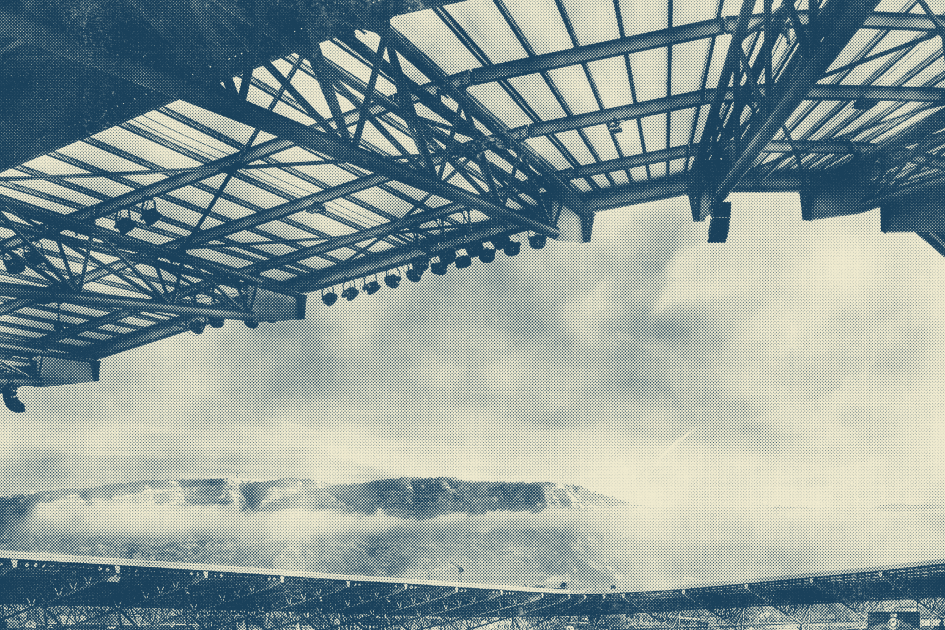 CityPark
Suites & Premium Seating
Venue Info
CityPark
2100 Market Street
St. Louis, MO
Get Updates
Sign up for our newsletter with offers, updates and featured events at CityPark.
Pricing
CityPark Premium Ticket Pricing
CityPark in St. Louis has set the bar as the most contemporary, modern, and luxurious of MLS stadiums. Sitting 40 feet below street level, all seats at CityPark are within 120 feet from the stadium bowl. The closest fans can sit is 15 feet from the touchline. This open-air stadium, located in the heart of Downtown West, relies heavily on technology as it is a paperless, cashless, and ticketless stadium.  
St. Louis FC ensures every seat at CityPark offers a great experience, but none can compare to the premium seating options. CityPark suites, loge boxes, and club seating offer a unique game day experience with the best food and beverage options, premium views, and access to the most exclusive clubs.
How much are CityPark suites?
Private Suites: $4,000 - $40,000
Shared Suite & Premium Tickets: $150 - $1,500 per ticket
CityPark premium ticket prices range from $150 per ticket to $40,000 per suite depending on the matchup, seat or suite location, and catering options. Concerts or other non-MLS matchups will vary in pricing depending on the artist or popularity of the event.
| Low Range | Location | High Range |
| --- | --- | --- |
| $4,000 | Luxury Suites | $40,000 |
| $200 per ticket | Loge Boxes | $1,000 per ticket |
| $150 per ticket | Club Seating | $1,500 per ticket |
*The prices listed above reflect the average listing price. Actual prices may vary depending on the matchup or event.
Premium Seating
Premium Seating Options at CityPark
CityPark has among the most luxurious MLS suites and premium seating on the market. With St. Louis FC regular season games, exhibition games, tournaments, festivals, and concerts, there are many opportunities to enjoy an event from an upscale seat at CityPark. 
Private suites at CityPark are recommended for parties of 8 to 18 guests. Shares suite tickets and club seating are perfect for smaller groups ranging from 2 to 8 guests.
What are my Premium Seating Options at City Park?
With many different types of seating options at CityPark, there are options to fit everyone's needs and budget. All suites include a private entrance into the stadium, comfortable seating options, luxurious and modern decor, VIP club access, HDTVs, and the option to purchase in-suite catering.
Luxury Suites
$4,000 - $40,000 | 18 Guests Max
Premium food & beverage options curated by the Chief Flavor Officer

Full private bar, including a mixologist

VIP entrance into CityPark

Private space

Climate-controlled space

Exclusive communal area to connect with other suite ticket holders

In-suite attendant
West Theater Loge Box
$200 - $1,000 per ticket | 4 - 9 Guests
Located on the west side above the 100 Level

VIP Club Access: Together Credit Union Club (during MLS matches)

Comfortable chairs and tables

Center-field views

Premium food & beverage options with a full private bar
VIP Pitch Box
$400 - $1,000 | 4 - 6 Guests
Located at field level, 13 feet from the touchline

Semi-private area

Comfortable seating and tables

Skip the concourse tunnel and walk directly onto the field to find your seats

VIP Club Access: VIP Pitch Club

Premium food & beverage options with a full private bar
Purina Club
$400 - $1,000 | 4 Humans & 2 Dogs
Dogs are allowed, making this the most unique premium experience

Covered box on the east side of the stadium

Mid-pitch views

Easy access to pet relief areas
Moneta Pitch Club
The most exclusive, upscale, club at CityPark
Located behind the team benches in midfield

Premium food & beverage options provided by the Chief Flavor Officer

Full private bar with premium selections

Opportunity to watch players enter the field

Private restrooms
Ultra Club
The most iconic club at CityPark
Located on the south end of the stadium

Covered seating

Large, floor-to-ceiling, glass windows

Views of the field and the Downtown West skyline

Full bar

Shorter concession lines

Private restrooms
Together Credit Union Club
Memorable club - combining the best of sports and dining
Located on the 100 level on the west side of CityPark

Mostly covered seating

Restaurants provided by the Chief Flavor Officer

Full bar & shorter concession lines

Private restrooms
Stadium Facts
CityPark Stadium Facts
CityPark opened to fans in St. Louis Downtown West in the spring of 2023. As the home stadium for St. Louis FC, it is one of the nicest and loudest stadiums in the MLS. CityPark can accommodate 22,500 fans during each event. The canopy shading around the stadium offers unique acoustics, amplifying the crowd's chants and energy.
CityPark is also one of the first stadiums to have zero corporate food chains. All concessions and dining options are locally sourced products and eateries. The stadium is also cashless, paperless, and ticketless.  It relies on technology to help speed up the concession lines and stadium entrances. 
CityPark is located in the Downtown West neighborhood at 2100 Market St, St. Louis, MO 63103.
How many suites are available at CityPark?
CityPark has 30 luxury suites on the west side of the stadium.
Why should I book my CityPark premium tickets with SuiteHop?
SuiteHop is an online marketplace providing the most comprehensive details and availability for premium CityPark tickets. With real-time pricing and high attention to customer service, SuiteHop's experts will help you from booking your premium tickets all the way to ordering catering for your suite event. 
What is included in a suite at CityPark?
CityPark suites include comfortable seating with prime views, gourmet catering options (at an additional cost), private entry to the stadium, and excellent customer service while planning your event and during your game. Suites feature modern, sleek designs with climate-controlled areas to keep everyone comfortable. Private CityPark suites are a great option for parties or business gatherings.
What is included with premium club seating at CityPark?
Club and Loge seating at CityPark has amazing sightlines of the action and access to the exclusive clubs during MLS games. Each club offers its own unique, exclusive, atmosphere. Premium club ticket holders will have access to upscale food & beverage options provided by the Chief Flavor Officer, private restrooms, and access to a variety of concessions throughout the stadium.
When do suites open for access?
CityPark suites are generally open 2 hours before game time but can vary by event and matchup.
When are the stadium entrances at CityPark?
CityPark has entrances on all sides of the stadium. The main entry is a large plaza that serves as a pre-game space for fans to meet up and celebrate post-game.
Where should I park at CityPark?
Some suites include access to preferred parking passes, read each listing carefully to know if parking is included in your ticket purchase. Refer to the lot name on your parking pass for the location of your reserved spot. If you do not have a pass, there are ample surface and ramp parking around the stadium. Prices for these lots can range from $13 to $25. 
Public transportation is encouraged at CityPark. Bus lines 4 & 94 will drop you off near the stadium. If you prefer the light rail, the Metrolink drops passengers off at Union Station. The Metrolink will be a 10-minute walk to the stadium. Rideshare apps like Uber and Lyft are also available for easy access.
Catering
CityPark Suite Catering Explained
In-suite dining at CityPark reflects the finest restaurants that St. Louis has to offer thanks to their Chief Flavor Officer. All dining options within the stadium are locally sourced or produced by local eateries, there are zero corporate chains. CityPark offers diverse cuisine options to fulfill everyone's tastes.
Catering is typically an additional cost to your suite purchase. In-suite catering is guaranteed to elevate your suite experience but is not required. CityPark offers many upscale and traditional concessions throughout the stadium you and your guests may purchase and bring back to the suite to enjoy.
If you choose to order catering, please keep in mind that the deadline to place your order is usually 5 business days prior to your event. If you miss this deadline, you may order off the more limited day-of-event menu.
Estimated CityPark Suite Catering Costs
| Options | Pricing |
| --- | --- |
| Full meal with drinks | $75 - $150 per guest |
| Snacks with beer & wine | $30 - $60 per guest |
| Beer & wine alone | $25 - $40 per guest |
CitryPark Sample Suite Catering Menu
Feeds 20 guests
Freshly Popped Popcorn

Chips & Dip Assortment

Chicken Wings

Pizza

Hot Dogs

Brownies & Bars

12 non-alcoholic beverages

24 beers

1 bottle of wine
This is a sample menu based on traditional catering options offered at most stadiums. Items may differ and are subject to availability.
Pro tip: To lower waste, we recommend ordering fewer beverages upfront. Watch what your guests are consuming and reorder accordingly.