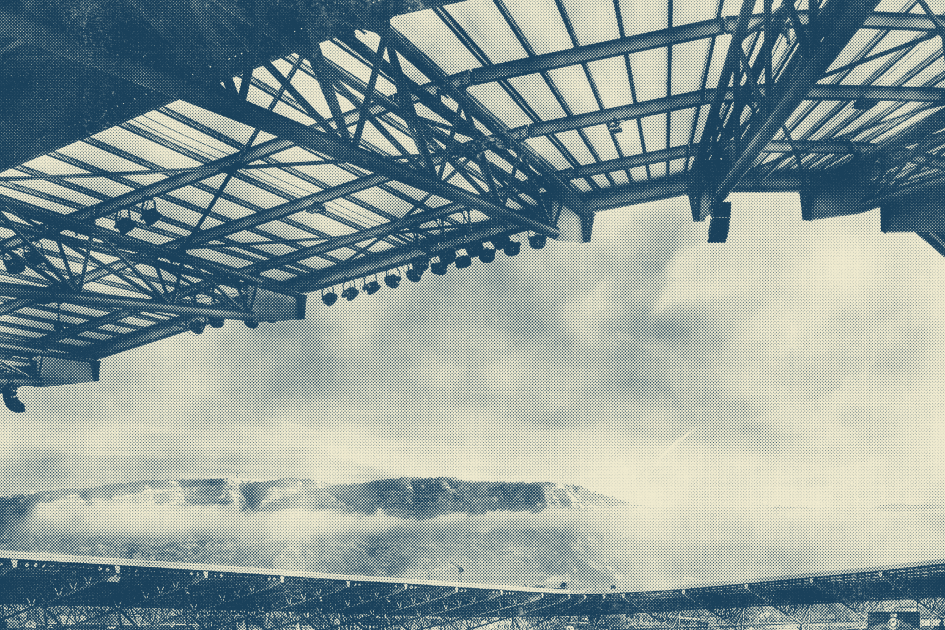 Skyla Credit Union Amphitheatre (formerly Charlotte Metro Credit Union Amphitheatre)
VIP Boxes & Premium Seating
Venue Info
Skyla Credit Union Amphitheatre (formerly Charlotte Metro Credit Union Amphitheatre)
1000 NC Music Factory Blvd.
Charlotte, NC
Get Updates
Sign up for our newsletter with offers, updates and featured events at Skyla Credit Union Amphitheatre (formerly Charlotte Metro Credit Union Amphitheatre).
VIP Boxes
Luxury Concert Experiences at Skyla Credit Union Amphitheatre
When summer arrives in Charlotte, evenings need to be spent outdoors. The lightning bugs fill the skies and the warm breeze sets the scene for fun and relaxation. Spend a summer night at the Skyla Credit Union Amphitheatre, formerly Charlotte Metro Credit Union Amphitheatre, with a cold drink in your hand while you dance the night away to your favorite band. A VIP Box at Skyla Credit Union Amphitheatre gives you ideal views of the stage and all the perks you would expect as a VIP. Live like a rockstar in Charlotte this summer as the hottest tours in the country stop here to thrill their fans.
As a VIP ticket holder, you arrive like royalty when you know your VIP Box is waiting exclusively for you. Once you enjoy a show from a VIP Box, you will never buy lawn seat tickets again.
At some venues, you can book as few as 2 seats in a VIP Box and share the experience with other concert-goers. For a private experience, you can book the entire VIP Box by purchasing all the seats.
Note: VIP Ticket options and amenities vary from listing to listing. Check the notes in each listing for the specific seating options and luxury amenities included with your purchase. 
The VIP Experience
Premium Views 
VIP boxes and seats are located in prime locations. You expect the best as a VIP and that is what you get when it comes to views of the stage. Your VIP Box has comfortable, roomy seating with a clear view of the stage.
VIP Parking 
Parking can fill up quickly at large venues like Skyla Credit Union Amphitheatre. Most premium ticket holders may purchase VIP parking in a reserved, easily accessible lot. Not all listings include VIP parking options. Read each description in the listing to know if parking is included in your purchase.
Access to Private Clubs 
There is more to VIP seating in Skyla Credit Union Amphitheatre than special entry and parking. All premium tickets offer your own small box for you and a small group to enjoy the concert together. However, some listings offer private club access for a change of scene away from the stage. In private clubs at Skyla Credit Union Amphitheatre, you can order food or get a craft cocktail from the bar. Hang out in this club atmosphere with private restrooms and head back to your VIP Box when you are ready. This is a great way to enjoy the break between acts and the headliner. Check your listing description to see if you will have access to the private clubs at Skyla Credit Union Amphitheatre.
In-Seat Wait Service 
Call the waitstaff to your VIP seats with the press of a button. Suites are typically equipped with a Kallpod button allowing you to call your server to order drinks and food without ever leaving your seat. No waiting in line for concessions. Let the refreshments come to you.
Exclusive Restrooms 
Bathrooms can get yucky at crowded events and the lines are always overwhelming. This won't be a problem in the VIP seating. The VIP club area has private restrooms where you won't find long lines.
Pricing
Ticket and Box Costs at Skyla Credit Union Amphitheatre
Have the best summer ever at Skyla Credit Union Amphitheatre. Purchase VIP tickets so you can enjoy the summer's biggest tours from a VIP box. SuiteHop's experts on VIP entertainment experiences can get you the seats you want for the shows you can't wait to see. Browse through our live listings and view the best VIP ticket experiences near you.
How much do VIP Tickets at Skyla Credit Union Amphitheatre Cost
$300 - $600 per ticket 
VIP Tickets for concerts at amphitheatres vary in cost based on the location, the artist performing, and the premium amenities included.
Are Skyla Credit Union Amphitheatre less expensive than regular tickets?
While you do pay more for VIP tickets and VIP Boxes, these premium seats are not as expensive as you would think given all the benefits that come with this seating.
Ticket Options
Snag a VIP Box at Skyla Credit Union Amphitheatre
Party like an adult and skip sitting in the grass at outdoor concerts this summer. Leave the lawn seats for the college kids. SuiteHop has access to the best seats in the house with the perks that you deserve for outdoor shows all summer.
Check out all the ticket options at Skyla Credit Unions so you can live the suite life during the warm, perfect summer nights.
VIP Box Seating at Skyla Credit Union Amphitheatre
Individual VIP tickets may be purchased in boxes and these areas typically include sunshades in addition to the best sightlines of the show. VIP Tickets may be purchased individually and offer extra legroom with comfortable luxury seating.
Premium Club Seats at Skyla Credit Union Amphitheatre
Club seats offer plush comfortable seating with the best sightlines at Skyla Credit Union Amphitheatre! Premium Club seats are reserved specifically for your group and allow you to order food and beverages directly to your seat.