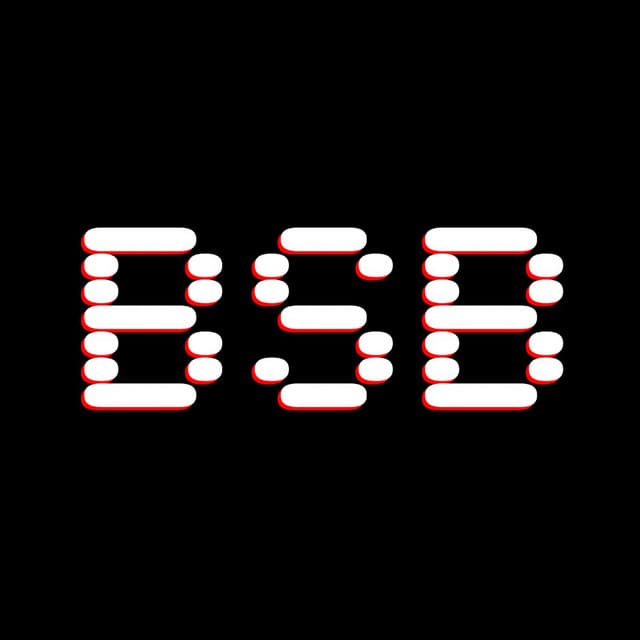 Backstreet Boys
Suites & Premium Seating
Similar Performers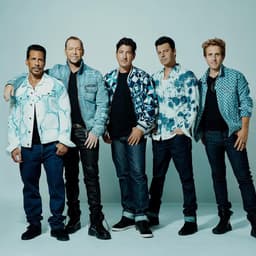 New Kids on the Block
24 events
Get Updates
Sign up for our newsletter with offers, updates and featured events for everything Backstreet Boys.
Suite Pricing
Backstreet Boys Suites
The best-selling boy band of all time, Backstreet Boys, return to the stage after and are expected the hit the biggest venues and amphitheaters across the nation in the American Leg of the DNA World Tour 2022. 
The DNA World Tour kicks off in June in Chula Vista, CA, and hits many different major cities until it concludes in September in Oklahoma City, OK.
How much do Backstreet Boys suites cost?
$3,000 - $5,000
⁠Individual tickets start at $241, and private suites range from $3,000-$5,000 depending on the city and venue.
The cost to attend a Backstreet Boys concert in a suite will vary based on the venue and location of the suite in the stadium. Private BSB suites seat 12-25 guests and provide excellent sightlines of the stage and a private space to enjoy the performance. Backstreet Boys Suites are in high demand for this tour.
I have a small group, can I reserve individual suite seats for Backstreet Boys?
Shared suite access may be available for Backstreet Boys shows at some venues. When seats are available for shared access, they will be listed as available on the SuiteHop marketplace. If no shared suites are indicated, there are no shared seats available for that event. 
Band Info
Career highlights
The Backstreet Boys (often abbreviated BSB) first launched as a group from Orlando, Florida back in 1993. The group consists of AJ, Howie, Nick, Kevin, and Brian. Their debut album titled Backstreet Boys kicked off their fame in 1996, and then a year later they released another album titled Backstreets Back which continued their fame and stardom. 
Their frequent appearances on TRL with Carson Daly is a fond memory for many of their (now) 30-something fans, yet the fact that they continue to produce relevant and catchy tunes to appeal to any age is what has kept them constantly in the headlines for over 25 years now.
The Backstreet Boys have sold over 100 million records, making them the all-time best-selling boy band. The group even received a star on the Hollywood Walk of Fame in 2013.
DNA World Tour - North American Leg
The DNA World Tour begins in June in California and has frequent shows until September at the Paycom Center in Oklahoma.
The DNA World Tour features the BSB's latest album DNA from January 2019 as well as all our old favorites. We recommend those interested in booking a Backstreet Boys Suite for this show plan in advance to guarantee the best suite location and availability. 
Suite FAQ
The answers to your top suite questions
SuiteHop helps you create unforgettable experiences in luxury suites across the nation. With over 10 years of experience helping customers access the suites and plan events, SuiteHop is the Suite Life expert.
Why should I book a Backstreet Boys suite with SuiteHop?
SuiteHop is the first online marketplace for luxury suite access at professional venues and arenas throughout North America. Concert suite pricing and availability are listed in real-time alongside comprehensive details about what amenities your suite includes. Your SuiteHop event expert will guide you through the purchase process, helping you select the best suite for your group and delivering your tickets within a few days of the event.
What amenities are included in my Backstreet Boys suite experience
Your concert suite will include access to a dedicated space for your group, luxurious seating, and unobstructed views of the stage. The specific layout of your suite will vary from venue to venue, but most suites offer premium seating, a wet bar area, cocktail seating, and secure space for storing your belongings during the event.
Additional suite amenities may include
Lounge seating

Private Restrooms

In-suite monitors with HDMI access

On-demand catering

VIP Parking and entrance
When do Backstreet Boys suites open for access?
Concert suites are available for guest access two hours before the start of the event.
Are alcohol and food included?
Most suites do not include a catering package, but your suite expert can guide you through ordering catering for your group should you desire. Plan to budget $50 - $125 per person.
If you do not wish to order catering, you will have access to the full club level of the venue, where food and beverages can be purchased and brought back into the suite to enjoy.
Catering
Backstreet Boys Suite Catering Explained
One of the best things about experiencing Backstreet Boys in a suite is bypassing the lines at concessions. Most suites do not include catering as part of the cost, but all suites have catering available as an additional purchase.
Review the notes of the listing you are interested in for specific details regarding catering credits or inclusions if applicable.
Catering is an additional cost to your suite purchase but your SuiteHop customer service expert will assist you with placing the best order for your group. Catering is not required and a wide variety of concession items are available throughout the venue.
Your SuiteHop customer service expert will help you order catering for your Backstreet Boys concert in a suite. We recommend planning to spend $50 - $125 per guest depending on the level of food you wish to serve.
Once the show begins, the lights will dim inside your suite. Typically guests stop eating food when this occurs. For concerts, we recommend selecting a light menu to prevent food waste.
Recommended Backstreet Boys Catering Menu
Light snack menu
Freshly popped popcorn

Vegetable and hummus tray

Cookies and Brownies

12 non-alcoholic beverages

24 beers or 2 bottles of wine
This menu is based on the catering options available at most venues. Specific items are subject to availability.
Pro tip: To lower waste, we recommend ordering fewer beverages upfront. Watch what your guests are consuming and reorder accordingly.