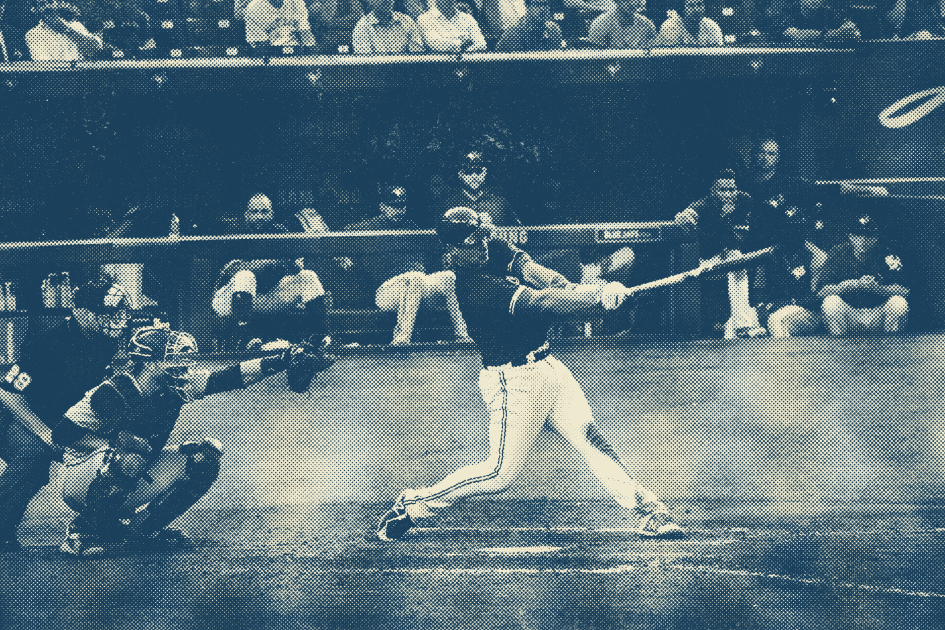 Los Angeles Dodgers
Suites & Premium Seating
Get Updates
Sign up for our newsletter with offers, updates and featured events for everything Los Angeles Dodgers.
Pricing
Los Angeles Dodger Pricing and Amenities
If you're a big Los Angeles Dodgers fan, the only way to experience the game is from a Dodger Stadium suite or premium club seats. LA Dodgers suites give you luxurious seating, amazing sightlines of the diamond, and delicious catering options. Dodgers Club seats at Dodgers Stadium offer a similar luxury experience with amazing views and access to exclusive clubs within the stadium. Watch your favorite Dodgers players make a play at short or hit a home run over center field. Entertain clients or host a party, simply enjoy the game in style. There is no better way to experience the MLB than in a LA Dodgers suite.
How much does a Los Angeles Dodgers suite or club seat cost?
Los Angeles Dodgers suites range from $4,500 to $15,600
Los Angeles Dodger club seats range from $6,000 to $8,000
The price of LA Dodgers suites and club seats varies based on the matchup, location in the stadium, the type of seating option, and services requested.

Suites at Dodger Stadium: 86 Luxury Dodgers Suites+
Suite Capacity: 6-70 guests
Suite Amenities: VIP Parking, Premium Catering Options, Theater Style Seating, and more
Low Range

Location

High Range

$9,100

Bank of America Suites
Above 100 Level

$15,600

$4,500

BMW Suites
Bank of America Suite Level

$15,000

$6,500

Emirates Lounge 
Fight Field, Club Level

$8,500

$6,000

Stadium Club
Right Field, Club Level

$8,000

$450/ticket

Dugout Club
Behind Home Plate

$1,000/ticket
Private Suites
Host the perfect event in a private Los Angeles Dodger suite
Looking to experience the best seats at Dodger Stadium with a group of friends, family, or coworkers? SuiteHop has exclusive access to the premiere suite experiences in Los Angeles.
Private suites are available for parties of 6-70 guests.
What are my options and amenities in a Los Angeles Dodgers suite?
BMW Club Suite
BMW Club Suites provide tickets for 20 guests and can offer 8 VIP parking passes. Indoor and outdoor seating allows you to enjoy the game in your comfort zone- either with climate-controlled, plush seating or outside in SoCal's gorgeous weather. In-suite catering is available to purchase and HDTVs are located in the suite to ensure you don't miss a moment of the action. Concierge suite attendants will be visiting the suite throughout the game to help you with your game day needs.
BMW Large Club Suites
The BMW Large Club Suites offer the same amenities as the BMW Club Suites but give you a little extra room. Each suite offers 30 tickets with 10 VIP parking passes. Outdoor seating, separated by a glass partition, allows you to enjoy the game outside in beautiful Los Angeles weather. If you prefer to be inside, indoor seating includes plush leather seating, high-top tables, bar stools, and plenty of standing room to mingle. HDTVs, wet bar, and kitchenette will make you feel at home, but with the best kitchen view, you could ask for, Dodgers Stadium.
Dugout Club Experience
The Dugout Club Experience brings you right up to the action. Located directly behind home plate, the Dugout Club Experience gives you amazing sightlines of the players all the way from the first pitch to the very last. A complimentary all-you-can-eat buffet is located behind the Dugout Club Experience in the Dugout Club. Your suite comes with 6 tickets and 3 VIP parking passes.
Emirates Lounge
Emirate Lounge is the ultimate party suite at Dodgers Stadium. The Emirates Lounge has a seating capacity of 30-40, or the option to open up the lounge and have a party of 50-70 guests. Invite the whole office for a baseball celebration, or your friends for the perfect bachelor/bachelorette party. Located near the right field on the Club Level, this newly renovated suite experience offers access to the BMW Club concourse, modern decor, and is sure to provide unforgettable memories for you and your guests.
Stadium FAQ
The answers to your top Los Angeles Dodgers suite questions
Dodger Stadium has been home to the Los Angeles Dodgers since 1962. It is currently the third-oldest ballpark in Major League Baseball. This stadium has a seating capacity of 56,000 guests, and is owned and operated by the Los Angeles Dodgers. It has hosted several World Series tournaments, MLB All-Star games, and the World Baseball Classic.
How many Los Angeles Dodgers suites are available?
Dodger Stadium has 86 suites options that allow for 6-70 guests. There is a Dodgers suite option for all of your entertainment needs.
Why should I book my Los Angeles Dodgers suite & club seats with SuiteHop?
SuiteHop is the premier provider of luxury suite and club access to Los Angeles Dodger games. Our listing partners have access to the best views in the stadium, not available through other providers. SuiteHop is an online marketplace providing comprehensive details and availability for Los Angeles Dodger games. With real-time pricing and high attention to customer service, SuiteHop's premium seating experts will help you from booking your suite or club seats all the way through day-of logistics for your event.
What is included in a Los Angeles Dodgers suite?
Los Angeles Dodgers suites are curated to ensure that all guests enjoy the game in the comfort and luxury that they deserve. Suite options differ depending on which suite you book, the location of the suite, and any special events. Some suites have both indoor and outdoor seating with the option to purchase additional standing-room-only tickets. All suites offer delicious food options for in-suite catering. Each suite option also offers a limited number of VIP parking passes. SuiteHop can help you decide which suite option is the best for your event.

If you have a smaller party and would prefer to book a shared suite by purchasing individual tickets, a SuiteHop Customer Service Expert can help you do just that if that option is available. Dodgers club seats are also a great option for smaller groups. Club seats at Dodger Stadium offer amazing views, comfortable seats, and typically in-seat service and access to exclusive clubs within the stadium. Be sure to check each listing to see what all the included amenities are for specific club seats.
How should I get to my Los Angeles Dodgers game?
Located at 1000 Vin Scully Avenue, Los Angeles, CA 90012, Dodger Stadium is in the heart of downtown Los Angeles. Paring lots at the stadium open 2.5 hours prior to the start of all events and games. Los Angeles is famous for its traffic, be sure to give your and your guests plenty of time to make it to the stadium if you decided to drive yourself.

Public transportation is recommended to make your ballgame suite experience more enjoyable. The Metro Rail will drop you off at the Alameda Station with a ¾ mile walk to Dodger Stadium. MTA is a bus line on Sunset Blvd that will drop you and your guests off ¼ mile from Dodger Stadium.
Uber or taxi services are highly recommended as transportation to Dodger Stadium. Your guests can get dropped off at Dodger Stadium at the designated Uber Zone at one of the five entrances.
Parking at Dodger Stadium.
Dodger Stadium offers 15 different parking lots with reserved and general admission parking options. General parking costs range from $10 - $1520 depending on the day of vs advanced purchases. Preferred parking passes cost $35 with an advanced purchase or $50 at the gate. Off-site parking is always an option in lots 13 and 14 and costs $5.

The lots and gates to Dodger Stadium open 2.5 hours prior to game time, and it is recommended to arrive at the stadium as early as possible. Shuttle services are available in some lots for disabled guests.
Catering
Los Angeles Dodgers Suite Catering Options
Suite catering at a Los Angeles Dodgers game is brought to you by Levy Restaurants. Their chefs prepare traditional game-day treats to luxurious dining options to make for the perfect MLB event at Dodger Stadium. Catering is only available with private suites. Club seats offer exclusive food & beverage options either from your seat or in the large club areas within Dodger Stadium.
Your catering order is an additional cost and a SuiteHop customer service expert will assist you with placing the best order for your group. Catering is not required and a wide variety of concession items are available throughout Dodger Stadium and can be brought back to your suite or club seat to enjoy.
Recommended Suite Catering Budget for a Los Angeles Dodgers game
| Options | Pricing |
| --- | --- |
| Full meal with drinks | $75 - $150 per guest |
| Snacks with beer & wine | $50 - $75 per guest |
| Beer & wine alone | $35 - $50 per guest |
Los Angeles Dodgers Recommended Menu
Feeds minimum of 12 guests
Freshly Popped Popcorn

Salsa Sampler

Chicken Wing Sampler

Grilled Dodger Dogs

Smoked Pork Sandwiches

Mini Chicken Salad Sandwiches

Pasta & Caesar Salad

Gourmet Cookies and Brownies

12 non-alcoholic beverages

24 beers
This menu is based on the Levy catering offerings at Dodger Stadium. Items are subject to availability.
Pro tip: To lower waste, we recommend ordering fewer beverages upfront. Watch what your guests are consuming and reorder accordingly.