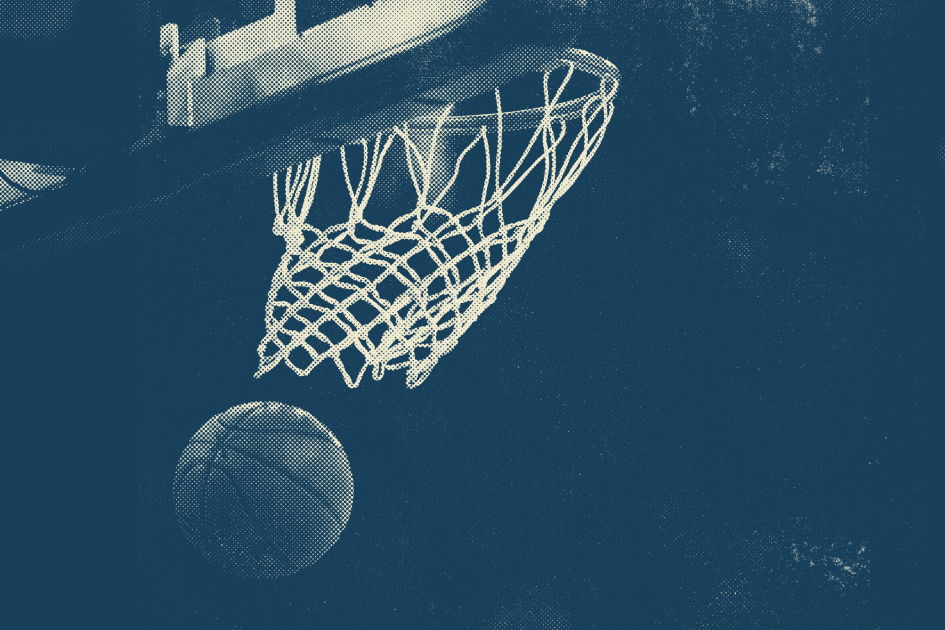 Philadelphia 76ers
Suites & Premium Seating
Get Updates
Sign up for our newsletter with offers, updates and featured events for everything Philadelphia 76ers.
Suite Pricing
Philadelphia 76ers Suite Amenities and Details
Leasing a suite for an upcoming 76ers game is an unforgettable experience that you won't want to miss, that is packed with luxury, excitement, and VIP amenities that you'd expect in a private or shared suite. Wells Fargo Center suites are all newly renovated and offer a truly opulent experience while taking in a professional national basketball association game.
How much do Philadelphia 76ers Suites Cost?
Philadelphia 76er suite prices vary widely, with premium full-suite rentals for popular games and special events typically running from $2,500 to $5,000 depending on the size and location of the luxury box.
Shared 76ers suite tickets can begin as low as $100. Connecting with a SuiteHop expert will allow you to find what type of suite seating would work best with your group, dates desired, and budget.
Total Suites at Wells Fargo: 126
Suite Capacity: 12-32 guests
Amenities: Premium theater-style seating, wet bar, high definition flat-screen TVs, refrigerator.
Low Range

Location

High Range

$3,000

Suite Level

above club level

$7,000

$3,000

Balcony Level

above 200 level

$6,000
In addition to the private suites, Wells Fargo Center also has "Party Suites" available, which are best suited to host a large group of people, and are usually booked for individual games. Food and beverage is may be included in the cost of Party Suites, as well as access to other VIP amenities.
Private vs. Shared
Your guide to determining which 76ers Suite option is best for you
Depending on the size of your group or your group's needs, you will either want to opt for a private or a shared suite. Although private Wells Fargo Center suites have the added benefit of enjoying your event with just your own group, shared suites can offer a unique experience as well. SuiteHop is able to help you book your tickets in a shared suite, giving you the luxury of enjoying at Wells Fargo Center suite rather than sitting in the stands for prices comparable to that of club seating.
Private suites at Wells Fargo Center typically seat parties of 12-32 guests.
Booking a suite for the Philadelphia 76ers has never been easier, and with the luxury that suite guests receive, you'll never want general admission courtside seats again.
All Philadelphia 76ers suites include the following VIP amenities:
Large TVs with inputs for presentations

Available custom signage

New stools, cabinets, furniture, and finishes, including an additional barstool per suite

Built-in induction burners and contemporary serving dishes

High-back leather arena seats

Porcelain tile flooring and new carpet in the seating area

LED overhead accent lighting

New LED lighting and side-lit mirrors in restrooms

Upscale catering packages + top-shelf bar selections

Private restrooms

Full-time concierge + host/hostess service

VIP ticket will-call

Cell phone charging station
Experience a 76ers suite with other SuiteHop customers
Looking to experience the luxury of a private suite with a small group? SuiteHop has access to the best-shared suites at Wells Fargo Center. Booking a shared suite with SuiteHop is easy: Simply search our live listings for available Philadelphia 76er suite seats for your desired event. Choose the best seat in the house, and wait for your tickets to be delivered. On the day of the event, arrive early with VIP access and get settled before the game or event begins.
A shared suite offers the upscale experience of a suite without the commitment to renting an entire suite. It is an ideal situation for a couple or a small group who wants to enjoy the game in luxury without renting a private suite. Individual shared suite tickets for the Philadelphia 76ers range from $50 to $350 depending on the event, the type of suite, and the location of the suite.
Catering is not available with shared suite ticket holders, but all suite ticket holders- private or shared- have access to club-level concessions and amenities at Wells Fargo Center.
What does it mean to share a suite at a 76ers game?
Sharing a suite at Wells Fargo Center means you will experience the event along alongside other suite attendees. Seats may be assigned.
Do shared Philadelphia 76ers suites include catering?
Most shared suites do not include catering. We recommend selecting concessions from the club level and returning to your suite to enjoy.
How much are shared suite tickets in a 76ers suite?
Shared Wells Fargo Center suite access starts at $100 and may cost as much as $500 depending on the included amenities, matchup and suite location.
How will I receive my tickets?
After your suite booking is confirmed, a SuiteHop event expert will be in touch regarding your tickets. Electronic tickets will be distributed via email and hard tickets will be shipped to the address you provided via FedEx.
What are my options for 76ers private suites?
Private suites for 76er games are available for parties of 12-24 guests. Private suites are exclusive to your group and seating within the suite will be first-come, first-serve. You may choose to order catering for your private suite event, or encourage guests to select from the club level concessions.
Balcony Suites
Balcony Suites at Wells Fargo Center are located above the 200 level and are best suited for groups of 16-24 guests.
Suite Level Suites
Suite Level Suites are located above the club level and wrap entirely around the arena for 360-degree views of the action. Suite Level suites typically include 12 - 20 tickets with your suite reservation.
Arena FAQ
The 76ers Suite Experience
The Philadelphia 76ers (more commonly referred to as "the Sixers") is part of the National Basketball Association and play their home games at the Wells Fargo Center in Philadelphia. They play in the Eastern Conference Atlantic Division and are one of the oldest franchises in the NBA. They were originally founded in 1946, were called the Syracuse Nationals, and played in upstate New York. They relocated to Philadelphia in 1963, after the Warriors moved to San Francisco. The league put out a vote for the new Philly team name, and the 76ers won the vote, named after the year that the Declaration of Independence was signed in that very city in 1776.
The Philadelphia 76ers have won 3 National Championships, 9 Conference Titles, and 5 Division Titles. The biggest rivalry is between the 76ers, and the Boston Celtics, and is the earliest dated rivalry in NBA history, dating back to 1965.
Attending a 76ers game in a luxury suite at Wells Fargo Center is an unforgettable experience. The newly renovated arena has 126 suites available, with the ability to host 12 - 24 guests per suite.
76ers Suite Amenities & Special Features:
Philadelphia 76er Suites were recently renovated and now include large TVs with inputs for presentations, new stools, cabinets, furniture, and finishes, including an additional barstool per suite, built-in induction burners and contemporary serving dishes, high-back leather arena seats, porcelain tile flooring, and new carpet in the seating area, and LED overhead accent lighting.
Why should I book my Philadelphia 76ers Suite with SuiteHop?
SuiteHop is an online marketplace providing the most comprehensive details and availability for 76ers games at Wells Fargo Center. With real-time pricing and high attention to customer service, SuiteHop's suite experts will help you from booking your suite all the way through ordering catering for your event.
How do I get to Wells Fargo Center for a Philadelphia 76ers game?
Philadelphia is a booming metropolis, and navigating to Wells Fargo Center is easily accessible via car, taxi, or public transit. It's located at Wells Fargo Center, 3601 S. Broad St., Philadelphia, PA 19148. Accessible parking is available, marked by the universal symbols, located on Broad Street (west side), D Lot (south side of building), 11th Street (east side), and Terminal Avenue (south side) of the Wells Fargo Center. Vehicles using accessible parking must display the appropriate hang tags or license plates. There are also specific locations for ParaTransit to pick you up.
Using the Septa Regional Rail is recommended, as parking is extremely limited. Take the Regional Rail train to Suburban Station (16th Street & JFK Blvd). Walk through the building to the City Hall Station and take the Broad Street Subway Line (orange) southbound to AT&T Station (Pattison Avenue).
Catering
Philadelphia 76ers Suite Catering Explained
As the exclusive caterer of Wells Fargo Center, Aramark is committed to delivering the best culinary experience possible while taking in a game or event. All food is prepared fresh and delivered directly to your suite at Wells Fargo Center. Advanced ordering is suggested and highly recommended, and can be placed either online, via email, or over the phone. Advanced ordering allows you to order from a menu that has more variety than the standard event day menu.
Ordering a chilled platter and/or an assortment of snacks is always recommended, and you can plan on spending approximately $50-$100 per person to offer a wide assortment. The Stadium Favorites are a good way to showcase the area's finest culinary delectables, and we've pulled together a recommended menu below. As always catering can be tapered to fully accommodate your religious or dietary needs and/or concerns.
Catering is an additional cost and your SuiteHop customer service expert will assist you with placing the best order for your group. Catering is not required and a wide variety of concession items are available throughout Wells Fargo Center.
Estimated 76ers suite catering costs
| Options | Pricing |
| --- | --- |
| Full meal with drinks | $75 - $125 per guest |
| Snacks with beer & wine | $50 - $60 per guest |
| Beer & wine alone | $35 - $50 per guest |
SuiteHop Recommended Menu
Feeds 20 guests
Bottomless Snack Pack

DIETZ & WATSON® Grilled Arena Hot Dogs

Philly Cheesesteaks

Stromboli Sampler

Homemade Brownie in a Skillet

Local 215 Beverage Package (Alcoholic)

12 non-alcoholic beverages
This menu is based on Wells Fargo Center Catering offerings. Items are subject to availability.
Pro tip: To lower waste, we recommend ordering fewer beverages upfront. Watch what your guests are consuming and reorder accordingly.
Learn more about Philadelphia 76ers catering at Wells Fargo Center.