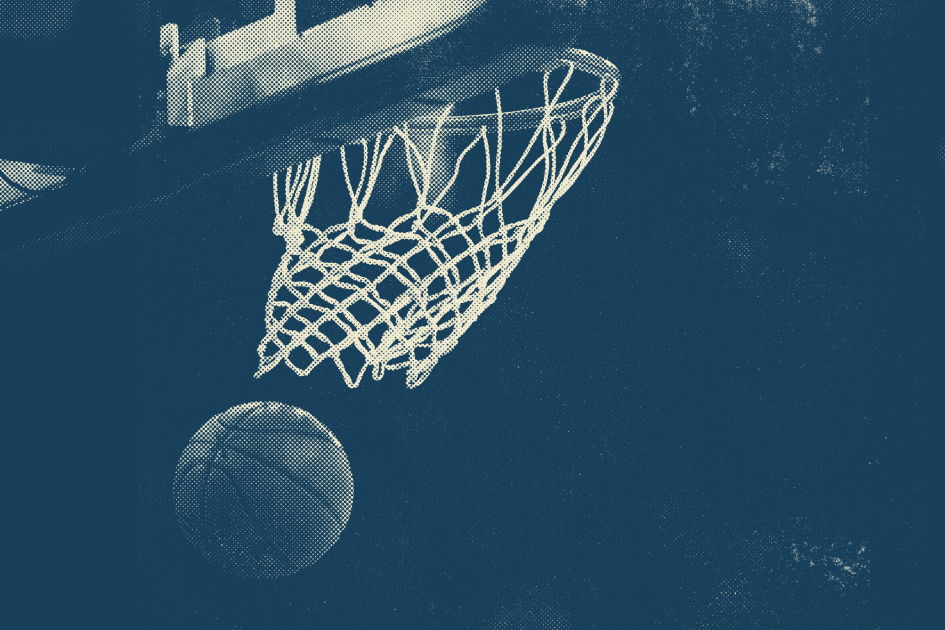 San Antonio Spurs
Suites & Premium Seating
Get Updates
Sign up for our newsletter with offers, updates and featured events for everything San Antonio Spurs.
Suite Pricing
San Antonio Spurs Suite Pricing and Amenities
Deep in South Texas, basketball fans all rally behind their home team, the San Antonio Spurs. The Spurs call Frost Bank Center, formerly AT&T Center, in San Antonio home and you can impress business clients or connect with co-workers, family, or friends by purchasing a private luxury suite for a game.
From the courtside boxes to the large Terrace suites, there are premium options to meet the needs of your next event. SuiteHop has exclusive access to private San Antonio Spurs suites and will help you book your suite with the amenities and perks you desire.
How much do San Antonio Spurs suites cost?
The price of a San Antonio Spurs suite varies based on matchup and location in the arena. Suites are available for all San Antonio Spurs basketball games with prices starting at $3,500 and may cost as much as $15,000.
Private suite rentals differ depending on the demand of the event, amenities included, and suite location.
Total Suites at Frost Bank Center: 60 Luxury Suites
Suite Capacity: 4-44 guests
Amenities: VIP parking, private entry into the arena, in-suite catering available, HDTVs, and Wi-Fi.
| Low Range | Location | High Range |
| --- | --- | --- |
| $7,000 | Courtside Boxes | $15,000 |
| $6,000 | Terrace Suites | $14,000 |
| $3,500 | Theater and Ledge Boxes | $10,000 |
Private Suites
Host the perfect party, meeting, or get-together in a private San Antonio Spurs Suite
The San Antonio Spurs are one of the oldest and most successful franchises in the NBA. Feel like you are a part of the team with suite seating at their next game. Planning a party or business function in a suite lets you see every play of the game but gives you privacy and luxury from beginning to end.
The views from the suites are ideal and the amenities make for a relaxing experience in the middle of all the excitement. Avoid the hustle and bustle that normally goes along with attending a large event with private entry into Frost Bank Center, VIP parking, in-suite catering, and access to private clubs.
Private suites at San Antonio Spurs games typically seat parties of 4-44 guests.
What are the options?
Courtside Boxes
Sit courtside in a private box that seats up to 12 guests in plush theater-style seating. In addition to being as close to the action as possible. These suites are accessed through private entrances to the arena.
Terrace Suites
Terrace Suites are for groups that range in size from 16-44 guests. With a dedicated suite attendant, all your needs will be taken care of in your suite including an interior lounge area and exterior seating. Take advantage of the wet bar and refrigerator by ordering the gourmet, in-suite catering before your event. If you do desire another option for dining and drinks, suite guests have several private clubs and bars throughout Frost Bank Center. HDTVs and Wi-Fi are in your suite as well.
Theater and Lodge Boxes
Theater and Lodge Boxes are semi-private but give you the same VIP treatment as the larger, private suite options. Behind each box of seats, guests can dine or relax in the private dining and bar area that is exclusively for the 14 theater boxes. All seats overlook the arena giving you a view of all the action. The dining area also features HDTVs and comfortable, lounge furnishings.
Arena FAQ
All about the suites for San Antonio Spurs
The San Antonio Spurs are one of the NBA teams located in the Lone Star state of Texas. With head coach Gregg Popovich in the lead, the Spurs continue to be a contender for the Championship. Founded in 1967, The Spurs have won the NBA Championship 5 times. They have 6 Conference titles and 22 division titles.
Be a part of the Spurs excitement by cheering them on from the privacy of a luxury suite. Whether you choose a courtside box or a terrace suite, you won't miss a moment of the game. The Spurs home court is Frost Bank Center, formerly AT&T Center, one of the most modern, fan-focused arenas in North America, thanks to recent renovations and loads of amenities in and out of the suites. No one else gets you more access to private San Antonio Spurs suites like SuiteHop.
How many San Antonio Spurs suites are available to rent?
There are up to 60 suites available for a San Antonio Spurs game.
Why should I book my San Antonio Spurs suite with SuiteHop?
SuiteHop is an online marketplace providing the most comprehensive details and availability for Frost Bank Center suites. With real-time pricing and high attention to customer service, SuiteHop's suite experts will help you from booking your suite all the way through ordering catering for your event.
What is included in a San Antonio Spurs suite at Frost Bank Center?
San Antonio Spurs suites give guests ideal views with theater-style seats and lounge areas. Your guests will love the amenities like Wi-Fi, HDTVs, modern furnishings, a wet bar, and more. Gourmet catering options can be ordered ahead of time. Enter the arena 2 hours early with your suite guest and stay up to one hour after your event. The Express Suite Elevators get you to where you want to go. Enjoy club access throughout Frost Bank Center as well.
How do I get to the suite level during a San Antonio Spurs game?
Suite guests enter Frost Bank Center through a private entrance via the Express Suite Elevators.
When do suites open for access?
Frost Bank Center suites open 2 hours before general admission before events for suite ticket holders.
What is the Frost Bank Center address?
Frost Bank Center is located at 1 AT&T Center Parkway, San Antonio, Texas.
Where should I park for my San Antonio Spurs game?
If you have VIP parking passes, your lot will be identified by the hang tag color displayed on your parking pass (usually orange, gray, or yellow). Valet service is not available at this time.
For guests without parking passes, there are a total of 7 lots around Frost Bank Center and parking can be reserved ahead of time.
Expect traffic to be very heavy before and after your event. Plan for extra time to arrive at your event, especially during normal commuting hours and within 1 hour of the event starting.
You can travel to and from Frost Bank Center on San Antonio's public transit, Via Metropolitan Transit. Utilize their Park and Ride service to easily get to your next event at Frost Bank Center.
Rideshare services are another great transportation option and Uber is the preferred rideshare service for Frost Bank Center. There is a designated Uber pick-up lane in front of the Freeman Coliseum.
Catering
San Antonio Spurs Catering Explained
When you book your private suite for a San Antonio Spurs basketball game, you have the option of adding on gourmet catering. This really completes the suite experience as your guests are able to sit back and relax without ever leaving the privacy and luxury of your suite.
Catering at Frost Bank Center is provided by Levy Restaurants. With a wide range of options for snacks, meals, and drinks, you can design the evening that best suits your needs and preferences. Dietary restrictions and allergies can be accommodated. There are vegetarian and vegan options as well as a kids' menu!
Catering is an additional cost and your SuiteHop customer service expert will assist you with placing the best order for your group. Catering is not required and a wide variety of concession items are available throughout Frost Bank Center. Suite guests have access to private, premium clubs throughout the suite levels of the arena.
Estimated Frost Bank Center Suite Catering Costs
| Options | Pricing |
| --- | --- |
| Full meal with drinks | $75 - $150 per guest |
| Snacks with beer & wine | $30 - $60 per guest |
| Beer & wine alone | $25 - $40 per guest |
SuiteHop Recommended Suite Catering Menu
Feeds 20 guests
Farmers Market Dips and Veggies

Quesadilla Dup

Meatball Bar

BLT Salad

Mac & Cheese

Snack Attack

Gourmet Dessert Bars

12 non-alcoholic beverages

24 assorted beers
This menu is based on Frost Bank Center Suite offerings. Items are subject to availability.
Pro tip: To lower waste, we recommend ordering fewer beverages upfront. Watch what your guests are consuming and reorder accordingly.
Learn more about Frost Bank Center catering.