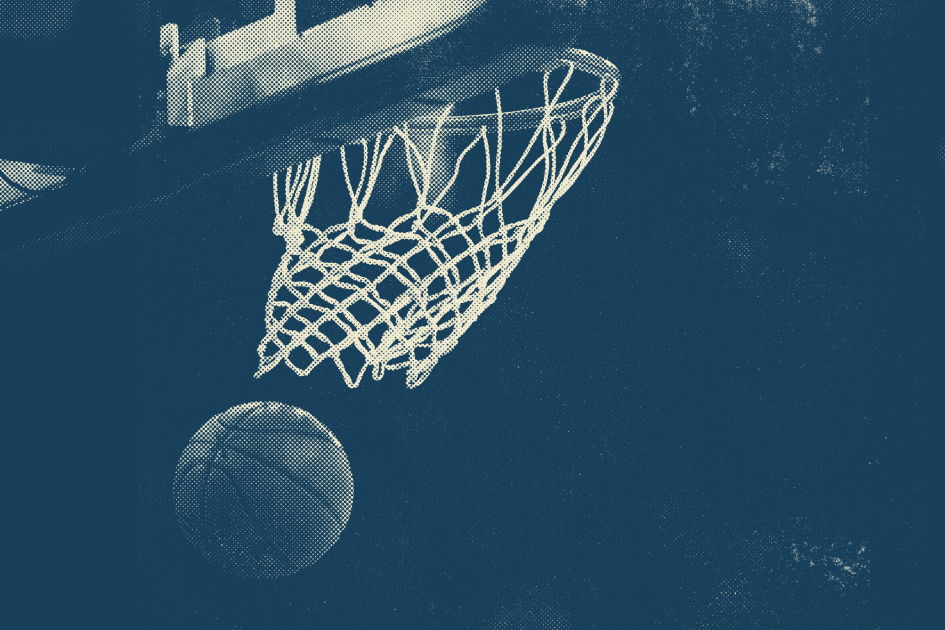 Toronto Raptors
Suites & Premium Seating
Get Updates
Sign up for our newsletter with offers, updates and featured events for everything Toronto Raptors.
Suite Pricing
Toronto Raptors Suite Pricing and Amenities
For amazing views and luxury all wrapped into one, attend your next Toronto Raptors game from a private suite in Scotiabank Arena. With suites located throughout the arena that feature perks to impress like VIP early entry into the arena, access to order in-suite catering, and more, you will be thrilled with your experience.
SuiteHop is your one-stop resource for exclusive access to suites for Toronto Raptors games so let one of their experts help you purchase a suite for an impressive gathering with friends, coworkers, or clients.
How much do Toronto Raptors suites cost?
The price of a Toronto Raptors suite varies based on matchup, event, and location of the suite within the arena. Suites are available for all Toronto Raptors games with prices starting at $5,000 and may cost as much as $16,000.
Total Suites at Scotiabank Arena: 97
Suite Capacity: 8-40 guests
Amenities: VIP parking, private entry into the arena, in-suite catering available, early access to all events
| Low Range | Location | High Range |
| --- | --- | --- |
| $7,000 | 200 Level Executive Suites | $16,000 |
| $6,000 | 400 Level Loge Suites | $15,000 |
| $5,000 | 500-600 Level Theatre Suites | $15,000 |
Private Suites
Host the perfect party, meeting, or get together in a private Toronto Raptors suite
The Toronto Raptors thrill fans with exciting basketball action every season. Cheering on the Raptors as a suite guest in a private suite gives you a luxurious experience with some of the best seats in the arena. Suites are available for groups of 8-40 and come with perks like private parking and entry into the arena, a suite attendant, deluxe catering options, luxe seating, and more. Suites are climate controlled with sightlines available throughout Scotiabank Arena.
What are the suite options?
200 Level Executive Suites
The 200 Level Executive Suites are the closest to the floor or stage, located just above the 100 level seats. Each suite has a kitchenette with in-suite catering options. Enjoy HDTVs and Wi-Fi while you cheer on your favorite Toronto team or dance the night away to your favorite performer with a group of your friends, co-workers, or clients. There is ample room with interior lounge seating and exterior balcony seats as well. These suites are for groups of 12-20 fans. Suite guests enter Scotiabank Arena early through a VIP entrance.
Loge Suites
The Loge suites are located on the west end of Scotiabank Arena and seat up to 20 guests. These suites are found on the 400 level of the arena with a breathtaking view. Guests arrive early through a VIP entrance and enjoy private interior and exterior seating. Optional in-suite catering keeps everyone together, enjoying the event. All the amenities you would expect are included like HDTVs, Wi-Fi, and a kitchenette, all looked over by a dedicated suite attendant.
Theatre Suites
These suites are found on the 500 and 600 Level of Scotiabank Arena and give you and your guests a unique aerial view of the action. You will feel like you are in the front row. No one is in front of you since the 500 and 600 level suites are actually stacked on top of each other. Take advantage of the VIP, early entry into Scotiabank Arena. Complete the suite life experience by ordering gourmet catering ahead of time, tailored to your party's needs and preferences. These suites are outfitted with HDTVs, Wi-Fi, and lounge and balcony seating. Your suite attendant will be with you throughout your event.
Arena FAQ
All about the Toronto Raptors suites
The Toronto Raptors is a Canadian basketball team competing in the Eastern Conference Atlantic Division of the NBA. The Raptors were created in 1995 and fans love to cheer them on year after year from their home in Scotiabank Arena.
Famous Raptors players of the past include Vince Carter and Chris Bosh. They have made it to the playoffs several times including in the 2015 and 2016 seasons. 2016 was the best year for the Raptors with their first 50-win season. It is easy to cheer on the Raptors from one of the private luxury suites by purchasing your suite from SuiteHop.
How many Toronto Raptors suites are available to rent?
Toronto Raptors games have up to 97 suites available.
Why should I book my Toronto Raptors suite with SuiteHop?
SuiteHop is an online marketplace providing the most comprehensive details and availability for Toronto Raptors suites. With real-time pricing and high attention to customer service, SuiteHop's suite experts will help you from booking your suite all the way through ordering catering for your event.
What is included in a Toronto Raptors suite at Scotiabank Arena?
Toronto Raptors suites include comfortable seating with prime views, gourmet catering options (at an additional cost), VIP parking passes, private entry to the area, early access before all events, and a dedicated suite attendant. All suites were recently renovated and feature modern, sleek designs. Private Scotiabank Arena suites make a great venue for parties or business gatherings.
How do I get to the suite level during my Toronto Raptors game?
Suite guests enter Scotiabank Arena through a private entrance depending on their suite's location.
When do suites open for access?
Toronto Raptors suites open 2 hours before general admission on game day.
Where is Scotiabank Arena Located?
Scotiabank Arena is located at 40 Bay St., Toronto, Ontario.
Where should I park for a Toronto Raptors game at Scotiabank Arena?
Most suites have limited access to VIP parking passes available for purchase. There are two levels of VIP parking underneath Scotiabank Arena for pass holders. Within walking distance of Scotiabank Arena, guests without parking passes can find over 13,000 public parking spaces.
Expect traffic to be very heavy before and after your event. You are driving into a popular area of Toronto so expect traffic during normal commuting hours. Traffic is heavier during Scotiabank Arena events.
For public transportation, go through Toronto's Union Station to connect with Scotiabank Arena.
Catering
Toronto Raptors Suite Catering Explained
Private suite catering is provided by Pinnacle Caterers. In-suite catering provides you and your guests with the best dining and drink options right at your fingertips throughout your event. An attendant assigned to your suite ensures that everything runs smoothly.
With over 35 years of catering and event experience, Pinnacle Caterers will work with you to plan the perfect menu for you and your guests. The VIP experience is only enhanced with in-suite catering as it allows you to sit back and relax throughout your entire event instead of waiting in lines for food and drink throughout the arena.
Catering is an additional cost and your SuiteHop customer service expert will assist you with placing the best order for your group. Catering is not required and a wide variety of concession items are available throughout Scotiabank Arena.
Estimated Toronto Raptors Suite Catering Costs
| Options | Pricing |
| --- | --- |
| Full meal with drinks | $75 - $150 per guest |
| Snacks with beer & wine | $30 - $60 per guest |
| Beer & wine alone | $25 - $40 per guest |
SuiteHop Recommended Suite Catering Menu
Feeds 20 guests
Warm Sourdough Salted Pretzels

Famous Golden Palace Pork Eggroll

Classic Caesar

Spinach and Artichoke Dip

Hot Dogs

Buffalo Chicken Wraps

Fresh Baked Cookie Plate

12 non-alcoholic beverages

24 assorted beers
This menu is based on Scotiabank Arena Suite offerings. Items are subject to availability.
Pro tip: To lower waste, we recommend ordering fewer beverages upfront. Watch what your guests are consuming and reorder accordingly.
Learn more about Toronto Raptors catering at Scotiabank Arena.