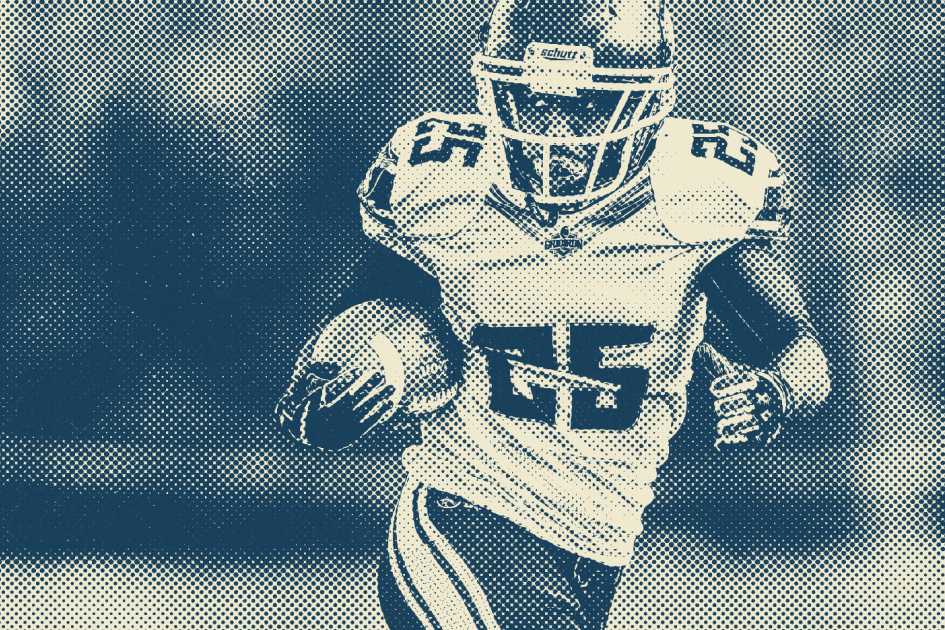 Jacksonville Jaguars
Suites & Premium Seating
Get Updates
Sign up for our newsletter with offers, updates and featured events for everything Jacksonville Jaguars.
Suite Pricing
Jacksonville Jaguars Suite Pricing and Amenities
The Jacksonville Jaguars are on the prowl this season and you can watch them defeat their opponents from a private suite at a home game in EverBank Stadium. Formerly TIAA Bank Field, EverBank Stadium has multiple options for private seating for Jaguar fans to cheer on their beloved team with world-class amenities and fantastic views of the field.
Entertain and impress clients, celebrate with friends and loved ones, or treat your employees to a special event that they will never forget in a luxury suite at a Jacksonville Jaguars home game. SuiteHop can secure the best Jacksonville Jaguars suites available with their exclusive access and impressive knowledge with planning these types of events.
How much do Jacksonville Jaguars suites cost?
$15,000 - $35,000
The price of Jacksonville Jaguars Suites varies based on the matchup, event, and location in the stadium. Private suites are available for all home games and events with pricing starting at $15,000 and may cost as much as $35,000.
Suites at EverBank Stadium: 75 Luxury Suites
Suite Capacity: up to 24 guests
Amenities: Climate-controlled suites, open-air suites, in-suite catering available, private express elevator to the suite level, access to private clubs and lounges
| Low Range | Location | High Range |
| --- | --- | --- |
| $15,500 | Executive Suites | $25,000 |
| $20,500 | Terrace Suites | $35,000 |
| $15,000 | Loge Boxes | $20,000 |
Private Suites
Host the perfect party, meeting, or get-together in a private Jacksonville Jaguars Suite
Whether you want to celebrate the birthday of a huge Jaguars fan or thank your employees for their hard work, booking a Jaguars suite is the way to enjoy the game.
SuiteHop has access to these suites that no other company has and their suite experts make planning a private event in EverBank Stadium so simple. From choosing the right Jaguars suite with the right view to setting up gourmet catering, SuiteHop can hook you up. All you have to do is invite your guests and put on your black, gold, and teal!
Private suites are available for parties of up to 24 guests.
What are the options?
Executive Suites
If you want to beat the Florida heat with a panoramic view, an executive Jaguars suite is the best choice for your private event. Executive suites are accessed through a private express elevator. Your suite is just for you and your guests with room for up to 24 people. Gourmet in-suite catering is available to order. There are HDTVs and Wi-Fi in the suite as well. You and your guests never have to leave but if you do want to explore the stadium, check out the VIP clubs available to premium seating guests only. Some suite purchases include VIP parking.
Terrace Suites
Get outside but stay cool in the shade in a Terrace Suite in EverBank Stadium. These suites feature indoor lounge and dining areas attached to an outside, covered terrace with stadium seating. You and your guests will overlook the field near the end zone. In-suite catering is available and guests also have access to a private all-inclusive club. There is Wi-Fi and LED TVs to view replays and other NFL games inside the suites.
Loge Boxes
Loge Boxes are open-air seating with private suite amenities. You and your group have your own space to gather on field level in an EverBank Stadium Loge Box. Your suite is right behind the end zone so you are in the middle of the most exciting moments of any game. There are LED TVs to watch replays and space for catering and beverage service in your private space.
Stadium FAQ
All about the Jacksonville Jaguars suites
The Jacksonville Jaguars of the NFL proudly represent the Jacksonville, Florida metropolitan area but have fans all over the country. The Jacksonville Jaguars were founded in 1993 and their first season was in 1995.
Fans wear black, teal, and gold to cheer on their beloved "Jags." While the Jaguars have not clinched a Super Bowl title yet, they did win the AFC South in 2017. They are always ready for more this season with dreams of bringing that Super Bowl trophy home to Jacksonville.
Under the leadership of Head Coach Doug Marrone, fans are anticipating another winning season and you can be a part of it all with an event or gathering in a private suite at a Jaguars home game here. No matter which home game you want to book a suite for, SuiteHop has exclusive access to the private suites in EverBank Stadium and will work with you to make sure you get exactly what you want for your gathering.
How many suites are available at Jacksonville Jaguars suites?
There are 75 suites available for a Jacksonville Jaguars game.
Why should I book my Jacksonville Jaguars suite with SuiteHop?
SuiteHop is an online marketplace providing the most comprehensive details and availability for EverBank Stadium sporting events. With real-time pricing and high attention to customer service, SuiteHop's suite experts will help you from booking your suite all the way through ordering catering for your event.
What is included in a suite at a Jacksonville Jaguars home game?
If you want a premium experience at EverBank Stadium, there are three different options of Jaguars suites available. All suites have perfect views and there are lots of locations throughout the stadium to choose from whether you want a climate-controlled area or a spot outside next to the field. If your suite is on an upper level, take the private express elevator to the suite level
How do I get to the suite level at EverBank Stadium?
If you purchased an executive suite at EverBank Stadium (formerly TIAA Bank Field) take the Suite Express Elevator to the suite level. Loge box guests should refer to their ticket for the location of their box on the field.
When do Jaguars suites open for access?
Suites open 2 hours before the start of an event and stay open for a reasonable amount of time after the end of an event.
Where should I park at EverBank Stadium?
If you purchase a suite with VIP parking, refer to your parking pass for your lot. Premium parking is in Lots A, C, D, E, F, J, K, M, N, P, R. There are 4 general parking lots on site, lots G, H, and Z, and the Sports Complex Parking lot. All parking lots open 4 hours before kickoff.
Catering
Jacksonville Jaguars Catering Explained
One of the best perks of purchasing a suite for a Jacksonville Jaguars home game is having all your dining needs brought to you in your suite. All in-suite catering is provided by Delaware North and SuiteHop can assist you with completing your catering order.
We recommend choosing one of their catering packages that were carefully designed to keep everyone in your suite satisfied. If you have something specific in mind, you can create a custom menu with a wide array of choices from decadent options to stadium classics. Jacksonville Jaguars catering takes an ordinary football game and makes it an extraordinary event. Beverages are available for purchase by the 6-pack, case, or bottle.
Catering is an additional cost and your SuiteHop customer service expert will assist you with placing the best order for your group. Catering is not required and EverBank Stadium does have bars and restaurants where your guests can grab drinks, snacks, or a meal. Suite guests have access to private VIP clubs during games.
Estimated Jacksonville Jaguars Suite Catering Costs
| Options | Pricing |
| --- | --- |
| Full meal with drinks | $100 - $150 per guest |
| Snacks with beer & wine | $50 - $100 per guest |
| Beer & wine alone | $25 - $50 per guest |
SuiteHop Recommended Suite Catering Menu
Feeds 20 guests
Freshly Popped Popcorn

Wing Sampler

Potato chips and Gourmet Dips

The Snack Attack

Grilled Caprese Flatbread Squares

Market Fresh Vegetables

Chopped Vegetable Salad

Shredded Beef Tenderloin

Hofmann All-Natural 100% Beef Hot Dogs

Cookies and Double Fudge Brownies

12 Non-Alcoholic Beverages

24 Assorted Beers
This menu is based on EverBank Stadium Suite Catering offerings. Items are subject to availability. 
Pro tip: To lower waste, we recommend ordering fewer beverages upfront. Watch what your guests are consuming and reorder accordingly.
Learn more about Jacksonville Jaguars catering at TIAA Bank Field.