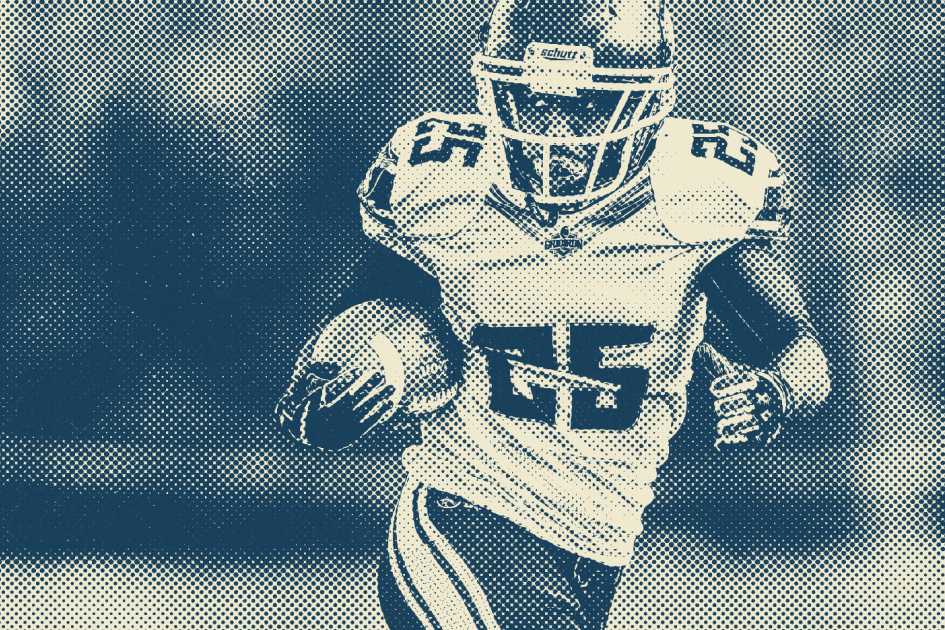 Kansas City Chiefs
Suites & Premium Seating
Get Updates
Sign up for our newsletter with offers, updates and featured events for everything Kansas City Chiefs.
Suite Pricing
Private Kansas City Chiefs Suites 
Chiefs fans travel far and wide from across the midwest to attend a game at Arrowhead Stadium. Make that journey to Arrowhead unforgettable when you book a Kansas City Chiefs suite. With some of the most enthusiastic fans in the NFL, a luxury suite experience for the Chiefs is always in high demand. SuiteHop is your resource for the best access to Chiefs suites throughout the regular season and beyond. 
With perks like premium parking, early access to Arrowhead Stadium, in-suite catering, and more, you and your guests will never want to attend a Kansas City Chiefs game another way. Come see what all the excitement is about by purchasing a single game suite with the help of SuiteHop.
How much do Kansas City Chiefs suites cost at Arrowhead Stadium?
$15,000 - $20,000.
The price of Kansas City Chiefs suites varies based on matchup and location in the stadium. Private suites are available for all Kansas City Chiefs home games and concerts with pricing starting at $15,000 and may cost as much as $20,000.
Suites at Arrowhead Stadium: 80 Luxury Suites
Suite Capacity: 10-20 guests
Amenities: Premium parking, early entry into the stadium, some suites include pregame sideline passes, luxurious furnishings, in-suite catering available to order
Private Suites
Host the perfect event at Arrowhead Stadium
Suite ticket holders have a special place in the Chiefs kingdom! The access granted to guests in the luxury suites is unprecedented. It starts when you arrive on the grounds and park in reserved parking alongside other Chiefs VIPs.
Private suites are available for parties of 2 to 40 guests.
Enter Arrowhead Stadium early and get settled in your suite before the crowds begin to file in. You enjoy privacy in your own space. Some suites include private bathrooms and others share bathrooms reserved for suite-level guests only. You will be spoiled if you choose in-suite catering. The food is delicious and the service is impeccable.
You will have a perfect view of all the gridiron action from any suite. Gather friends and family, impress clients, or show your employees how much they are appreciated by planning a private event in a Kansas City Chiefs suite. SuiteHop makes it simple to get exactly what you need for your premium football gathering
What are my Arrowhead Stadium suite options?
The Kansas City Chiefs have put a big emphasis on their suites and suite guests. To offer a wide variety of amenities, sightlines, and perks, they have created eight different suite experiences. Choose from field level, club level, plaza level, or press level. Suites include climate-controlled areas and unexpected amenities like fireplaces! Every type of suite is unique.

The experts at SuiteHop have exclusive access to suites inside Arrowhead Stadium and can help you choose the right suite for you based on your group size and desired experience.
Club Gold Suite

Club Red Suite

Field Suite

Penthouse Suite

Sideline Select Suite

Broadcast Suite

Legends Club Suite
Stadium FAQ
The answers to your top Kansas City Chiefs questions
Since their first season in 1960, the Kansas City Chiefs have been one of the most popular teams in football. This franchise in the midwest has the longest streaks for playoff appearances.
Going to a Kansas City Chiefs home game is a classic American Football tradition. Their stadium, Arrowhead Stadium, has undergone some fantastic renovations over the years and now the fan experience here will blow you away. Arrowhead Stadium is one of the loudest stadiums in the world, breaking the record for crowd noise more than once.
How many Kansas City Chief suites are available to rent Arrowhead Stadium?
There are 80 suites available at Arrowhead Stadium.
Why should I book my Kansas City Chiefs suite with SuiteHop?
SuiteHop is an online marketplace providing the most comprehensive details and availability for Arrowhead Stadium events. With real-time pricing and high attention to customer service, SuiteHop's suite experts will help you from booking your suite all the way through ordering catering for your event.
What is included in a suite at Kansas City Chiefs?
Every single suite inside Arrowhead Stadium gets you close to the action with fantastic sightlines of the field. Choose from suites at different levels in the stadium. Suite ticket holders get some extra fancy perks like early entry into Arrowhead Stadium. Some suite purchases for Kansas City Chiefs games include tickets to go down on the field before the game. Catering is available for purchase and is highly recommended. The experts at SuiteHop know exactly which suite is right for your next private event in Kansas City and are waiting and ready to assist you in planning your dream event.
How do I get to the suite level at Arrowhead Stadium?
Because the suites are located all over Arrowhead Stadium refer to your suite location for the best location for entry.
When do Kansas City Chiefs suites open for access?
Suites at Arrowhead Stadium open 90 minutes prior to the start of the event.
Where should I park for my Arrowhead Stadium event?
Your suite purchase may include access to premium parking passes. The passes for suites are located in the Gold and Platinum parking lots. Please refer to your pass for the lot where you are assigned to park your vehicle. For guests parking without a VIP pass, the best way to park is to pay in advance and arrive early!

Expect traffic congestion before and after your event at Arrowhead Stadium. You have early access with suite tickets so take advantage of that perk and arrive before the traffic gets too bad. You will enjoy relaxing in your suite instead of stressing out in traffic.

There is another option for arriving at Arrowhead Stadium. zTrip will pick you up and drop you off at Gate 1! No long walks from the parking lots! SuiteHop recommends you book your zTrip ride ahead of time.
Where should I stay before my event?
There are several hotels available near and around Arrowhead Stadium. Some of those that are closest are:
The Westin Kansas City at Crown Center

Southmoreland on the Plaza - an Urban Inn

Embassy Suites by Hilton Kansas City Plaza

InterContinental Kansas City at the Plaza
What should I do before or after the event in Kansas City?
Kansas City is a gem of a city on the edge of Missouri and Kansas. As the largest city in Missouri, there is so much to see and do here. If you are visiting from out of town for a private event in a suite inside Arrowhead Stadium, make sure to build in some time to experience the rest of the fun offered here in the midwest! All year long, Kansas City has something to offer everyone so expect the unexpected here and fill up your itinerary while you are in town!
Here are some things you can enjoy before or after your event in a suite at Arrowhead Stadium.
Take in Kansas City history at the National Frontier Trails Museum or enjoy the American art form of Jazz at the American Jazz Museum.
Eat, drink, and be merry!Kansas City is world-famous for its barbecue and there are so fantastic places to find that iconic food. B.B.'s Lawnside Blues and BBQ serves up some of the best in the land and you can enjoy classic blues music here live! In addition to barbecue, the foody and bar scene is impressive here. Try out a rooftop bar like Up-Down or dine like a celebrity with a fine dining establishment like 801 Chop House.
Overland Park is an area in Kansas City bursting with life! Come here to shop, eat and drink, and even get adventurous at iFly, the indoor skydiving facility. You will also find a variety of museums and other activities in this part of Kansas City. With a wide range of options where you can stay all day!
For the inside scoop on more things to see and do, check out the city's official tourism page, Visit KC.
Catering
Selecting Catering for your Kansas City Chiefs Suite
Catering in a private Kansas City Chiefs suite is one of the details that makes your time here extremely special. You and your guests come into a suite expecting an exclusive experience and the best way to take advantage of all a suite has to offer is by opting to add on catering to your suite. While it is optional and an additional expense, it is worth the investment.
You skip the lines and crowds for concessions as the food and drinks you choose ahead of time are delivered right to you in your private Arrowhead Stadium suite. Levy Restaurants is the exclusive caterer for Arrowhead Stadium suites and their menu is top-notch. You can choose one of their preset menus or design your own with a la carte option. There is a wide range of choices for everything from snacks, entrees, desserts, and beverages. There are wine pairings available and you can even order classic Kansas City barbecue.
Catering is an additional cost and is not required. Arrowhead has a lot of options where guests can purchase their own food and drinks throughout the stadium.
Recommended Kansas City suite catering budget at Arrowhead Stadium
| Options | Pricing |
| --- | --- |
| Full meal with drinks | $75 - $150 per guest |
| Snacks with beer & wine | $50 - $75 per guest |
| Beer & wine alone | $35 - $50 per guest |
SuiteHop Recommended Menu
Feeds 20 guests
Italian Rope Sausage

Colossal Meatball

Seasoned Bottomless Popcorn

Pretzel Bites with Assorted Dips

Twisted Tater Chips

Grinder Sandwich

Grilled Chicken Wedge Sandwich

Endless Gameday Hot Dogs

Gourmet Cookies & Brownies

12 Non-Alcoholic Beverages

24 Beers
This menu is based on Arrowhead Stadium Suite Catering offerings. Items are subject to availability.
Pro tip: To lower waste, we recommend ordering fewer beverages upfront. Watch what your guests are consuming and reorder accordingly.