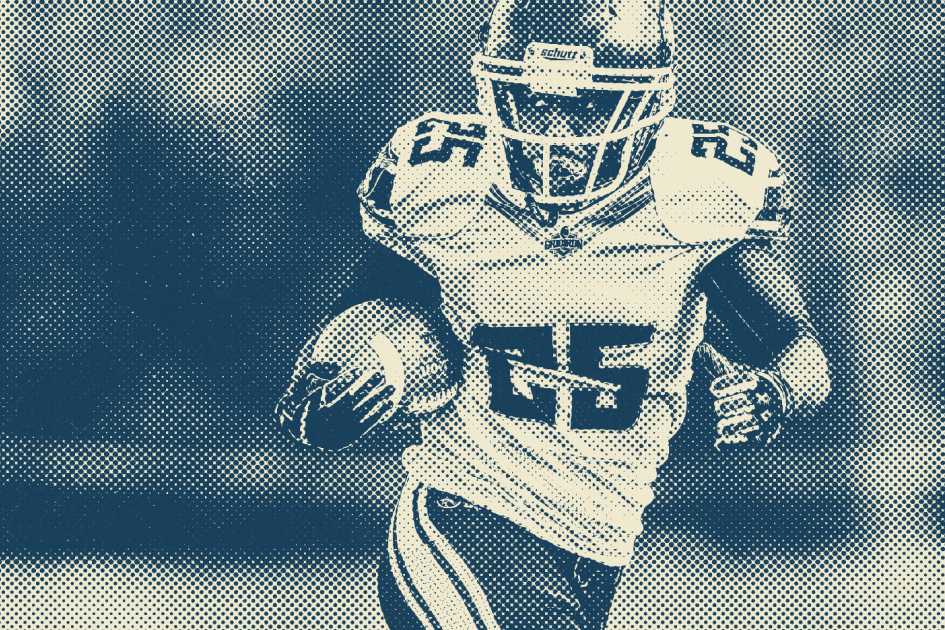 Las Vegas Raiders
Suites & Premium Seating
Get Updates
Sign up for our newsletter with offers, updates and featured events for everything Las Vegas Raiders.
Suite Pricing
Las Vegas Raiders Suite Pricing and Amenities
Las Vegas gained their newest team, the Raiders, from Oakland, but their fans hail from all over the country. Booking a luxury Raiders suite event will allow you to take your football game experience to the next level while giving your group a private luxury space to cheer on the silver and black to victory. SuiteHop provides you access to the best suites in Vegas to watch your Raiders.
SuiteHop can help you book your suite, order your catering, and make your night one to remember. Private suites booked with SuiteHop are great for private birthday parties, bachelor/bachelorette parties, family celebrations, or even work social events. Read below to learn more about what is included in your private suite for your Las Vegas Raiders game.
How much do Las Vegas Raiders Suites Cost?
Las Vegas Raiders suites pricing varies on the matchup, location in the stadium, the type of seating option, and services requested. Pricing ranges from $10,000 to $25,000.
Private Suites
Host the perfect party, meeting, or get together in a private Las Vegas Raiders suite
Looking to cheer on the Raiders at their new home in Las Vegas? Raiders fans travel from far and wide to root the team onto victory. With their new stadium, there has never been a better time to experience the Raiders on their new home (real grass) turf. SuiteHop has exclusive access to private Raiders suites with the best views and premium amenities.
Private suites are available for parties of 14-24 guests.
With different locations throughout the venue, Allegiant Stadium suites offer sweeping views that keep you close to the Raiders' action while giving you privacy and premium amenities. Cheer on the Raiders with family, friends, clients, or coworkers. Imagine inviting guests out for a night to remember in an Allegiant Stadium suite. Be among the first to be treated like rockstars in the newest entertainment venue in the entertainment capital of the world.
Suite Options at Allegiant Stadium
Traditional Suite
Traditional Suites at Allegiant Stadium in Las Vegas offers space for up to 22 guests. These suites are located above the lower level concourse and include plush stadium-style seats in an open-air balcony. Inside the Traditional Suites, you will find a luxurious lounge area with a bar, kitchenette, and in-suite bathroom. 
Owner's Club Suite
The Owner's Club Suites are found on the 150-Level of Allegiant Stadium. Owners Club suites offer 16-20 tickets per suite with unlimited food, beverage, and alcohol included in the Owner's Club Lounge. These suites span the sidelines on either side of the field with the best views of the on-field action. Like the Traditional Suites, the Owner's Club Suites also include a bar, kitchenette, and bathroom located within the suite.
Learn more about Owners Club Suites at Allegiant Stadium.
Premium Loge
Allegiant Stadium knows that luxury events don't always mean large parties. Smaller groups who want to experience the same VIP treatment as suites can enjoy games and concerts from Allegiant Stadium's Premium Loge Boxes. The Premium Loge Boxes are perfect for groups of 2-4 people. These boxes offer comfortable seating from the four stadium-style plush seats and individual HDTVs to make sure you don't miss a second of the on-field action. Unlimited food and non-alcoholic beverages are available in the Premium Loge Clubs. Other clubs on the 200 level are available to Premium Loge ticket holders through VIP entrances. 
Stadium FAQ
All about the Las Vegas Raiders suites
Allegiant Stadium is now the home to the Las Vegas Raiders. The Raiders have some of the most dedicated fans who will fly from all over the country to cheer on their team in Vegas.
Why should I book Las Vegas Raiders suites with SuiteHop?
SuiteHop is an online marketplace providing the most comprehensive details and availability for all your Las Vegas Raiders games. With real-time pricing and high attention to customer service, SuiteHop's suite experts will help you from booking your suite all the way through ordering catering for your event. 
What is included in a suite at Las Vegas Raiders?
All Las Vegas Raiders suites are designed to give guests the experience of a lifetime. Whether you are hosting a private event for coworkers or having a birthday, bachelor/bachelorette, or going away party, SuiteHop can book the best seats in the house with the best amenities. Most Las Vegas Raiders suites come with access for VIP entry into the stadium and in-suite catering options. All suites have comfortable seating, are climate controlled, and give you the best views of the action.
How do I get to my Las Vegas Raiders game?
The Allegiant Stadium is located at 333 Al Davis Way, Las Vegas NV. The Las Vegas Raiders' new stadium is located at the south end of the Las Vegas Strip, making easy access from anywhere in Vegas.
How do I get to my Las Vegas Raiders suite?
Private entry access is available for all ticket holders of private event suites.
Catering
Las Vegas Raiders Catering Explained
All in-suite catering orders can be placed prior to your event online or with your SuiteHop customer service expert. However, in-suite catering is not available in shared suite situations. Catering for Las Vegas Raiders suites is provided by Levy. Their wide variety of options will ensure that you can select a catering menu that best suits your taste and budget.
Your SuiteHop customer service expert can assist you with placing the best order for your group depending on size and needs. Catering is an additional cost and is not required for all suite events. Suite guests may select from any number of the concessions throughout the stadium and return to the suite to enjoy.
Estimated Las Vegas Raiders Suite Catering Costs
| Options | Pricing |
| --- | --- |
| Full meal with drinks | $75 - $150 per guest |
| Snacks with beer & wine | $30 - $60 per guest |
| Beer & wine alone | $25 - $40 per guest |
SuiteHop Recommended Suite Catering Menu
Feeds 20 guests
Bottomless Popcorn

Crispy Kettle Chips

Mac N Cheese Bar

All Beef Miller Colossal Hot Dogs

Pulled Pork Sliders

Warm Apple Cobbler

12 Non-Alcoholic Beverages

24 Assorted Beers
This menu is based on the common Catering Menu presented by Levy. Items are subject to availability.
Pro tip: To lower waste, we recommend ordering fewer beverages upfront. Watch what your guests are consuming and reorder accordingly.