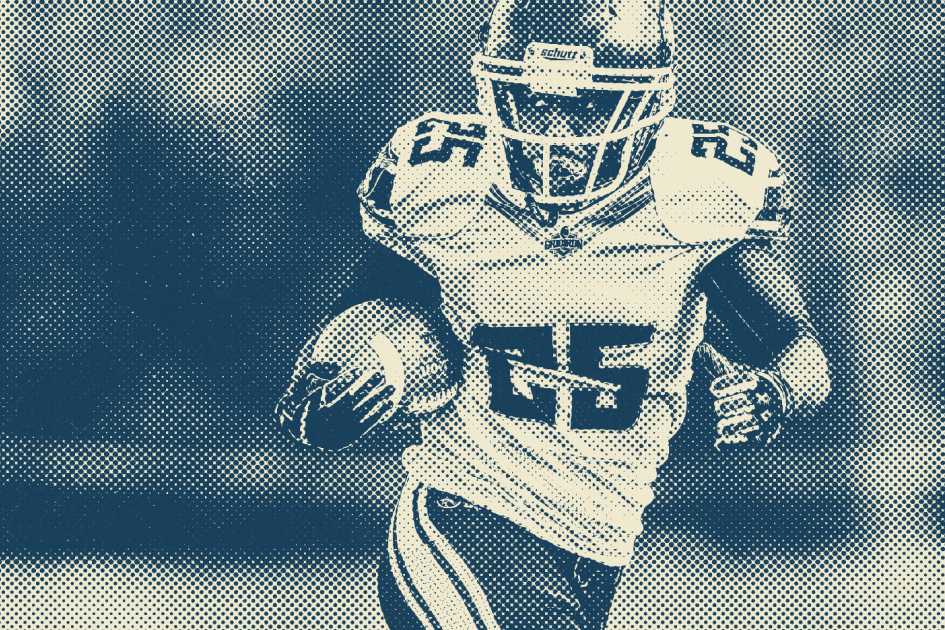 Los Angeles Chargers
Suites & Premium Seating
Get Updates
Sign up for our newsletter with offers, updates and featured events for everything Los Angeles Chargers.
Suite Pricing
Los Angeles Chargers Suite Pricing and Amenities
The LA Chargers have officially moved into their new home at SoFi Stadium in Los Angeles. This brand new stadium is unlike anything you have seen before. With the closest suite seats to the field in the NFL, this is a bucket list venue you won't want to miss.
You can experience an LA Chargers football game from the privacy of a luxury suite at SoFi Stadium. Premium seating in SoFi Stadium gives you and your guests a VIP experience that puts you at the center of all the sports excitement. From the field level Cabana Suites to the Terrace Party Suites, there is a perfect VIP option at SoFi Stadium for any event.
Cheer on the Chargers while enjoying luxurious amenities and perks. SuiteHop has exclusive access to suites in SoFi Stadium and the experts at SuiteHop live and breathe all the details you need to plan the perfect event at an LA Chargers game with family and friends, clients, or coworkers. It can all be planned so easily when you choose SuiteHop for your luxury suite needs.
How much do Los Angeles Chargers Suites cost?
$12,000 -$65,000
The price of LA Chargers suites varies based on matchup and location in the stadium. 
Suites at SoFi Stadium: 260 Premium Suites
Suite Capacity: 8-36+ guests
Amenities: VIP Entrance, Private Restrooms, VIP Club Access, HDTVs, Climate-Controlled Suites
| Low Range | Location | High Range |
| --- | --- | --- |
| $50,000 | Field Cabanas | $120,000 |
| $20,000 | Bungalow Suites | $35,000 |
| $15,000 | Executive Suites | $40,000 |
| $20,000 | Patio Suites | $45,000 |
| $8,000 | Perch Suites | $13,000 |
| $17,000 | Terrace/Party Suites | $37,000 |
Private Suites
Host the perfect event in a private LA Chargers suite
There is a lot going on in the Los Angeles metropolitan area but it is hard to find a more exciting yet luxurious experience than cheering on the LA Chargers from the premium seating in private suites inside SoFi Stadium.
SoFi Stadium is home to the LA Chargers football team giving you a unique chance to see this NFL team up close in the brand new stadium. Attending a football game at SoFi Stadium as a suite guest gives you a luxurious experience with some of the best seats in the arena. Suites are available for groups of up to 36 people and come with perks like access to book private parking and private entry into the arena, gourmet catering, luxe seating, and access to the private VIP clubs. Suites are climate controlled with sightlines available throughout SoFi Stadium.
What are my LA Chargers suite options?
SoFi Stadium has 260 suites, all offering different experiences to cater to your needs. There are many different suite options ranging from the Field Level Bungalow Suites and Field Level Cabanas to the Executive Suites above the Club Seating. Moving up the arena (with the same amazing field sightlines) are the Patio Suite, Perch Suites, and Terrace Suite. 
Field Level Suites
Field Level Suites at SoFi Stadium offer the closest seats to the Chargers than any stadium in the NFL. They have the perfect indoor and outdoor setup to reflect the construction of the stadium. These suites can accommodate 12-24 guests with access to either the Field Club or the Bungalow Lounge. Both the FIeld Cabanas and the Bungalow Suites have private restrooms within the suite and offer all-inclusive food & beverage options within the club spaces.
Executive Level Suites
Executive Level Suites at SoFi Stadium are called the Google Cloud Suites and are located above the 100 Level Seating. The Executive Suites hold anywhere from 18-30 guests with access to the Google Cloud Club. Within these SoFi Stadium suites, you can find private bathrooms, a climate-controlled environment, and multiple HDTVs. 
Perch Suites
Perch Suites at SoFi Stadium are the smallest suite option, with space for 8-12 guests. The Perch Suites are located above the 200 Level Section on the Northeast and Northwest corners of the stadium. Ticket holders in Perch Suites at SiFi Stadium have access to the Perch Lounge. Within these suites, you will find your own comfortable climate-controlled space, in-suite service, and multiple HDTVs to catch all the on-field action as well as presentation capabilities. 
Patio Suites
Patio Suites are located above the 200 Level Club seating. The Patio Suites accommodate 20-26 guests with access to the Patio Club. Ticket holders in Patio Suites are offered a VIP entrance (along with all of the suite ticket holders), private in-suite bathrooms, climate-controlled space, and multiple HDTVs.
Terrace Suites
The party suites at SoFi Stadium are located on the Terrace Level located above the 300 Level Sections. These are the biggest suites in the stadium with space for 30-36 guests. Along with in-suite bathrooms, climate-controlled suite, and presentation capable HDTVs, Terrace Suite ticket holders also have access to the Terrace Lounge.
Learn more about your VIP suite options and compare suites side by side to find the perfect suite for your next event at a Chargers game at SoFi Stadium.
Stadium FAQ
The answers to your top Los Angeles Chargers suite questions
After fifty-six seasons in San Diego, the Chargers have relocated to Los Angeles. The announcement was made in 2017. As part of this exciting change, this franchise has a new logo that looks like another professional team in Los Angeles, the Dodgers.
This move comes out of a desire to find a new, modern home for the Chargers. After looking for a new location in San Diego for ten years, the decision was made to move to Los Angeles. The new SoFi Stadium has been built in the Los Angeles suburb of Englewood and is a stadium to knock off the bucket list.
SoFi Stadium is the home field for the Los Angeles Chargers as well as the LA Rams. It seats over 70,000 fans and opened its doors in 2021. This new stadium creates a fan experience that thrills everyone with a ticket. Luxury suites and clubs are available to give fans with discriminating tastes the amenities they crave.
As the LA Chargers moved into their new home, SuiteHop now has exclusive access to private suites for all home games. Plan a family gathering or business event at a Chargers home game in SoFi Stadium and be one of the first to book an event in the new stadium with the help of the experts at SuiteHop.
How many suites are available at SoFi Stadium for LA Chargers games?
StubHub Center has 260 suites on multiple different levels.
Why should I book my LA Chargers suite with SuiteHop?
SuiteHop is an online marketplace providing the most comprehensive details and availability for SoFi Stadium suites. With real-time pricing and high attention to customer service, SuiteHop's suite experts will help you from booking your suite all the way through ordering catering for your event. 
What is included in a suite at SoFi Stadium?
LA Chargers suites include comfortable seating with prime views, gourmet catering options (at an additional cost), private entry to the stadium, and excellent customer service while planning your event and during your game. Suites feature modern, sleek designs with climate-controlled areas to keep everyone comfortable. Private LA Chargers suites make a great venue for parties or business gatherings.
How do I get to the suite level at an LA Chargers game?
Guests attending a sporting event in a private suite enter SoFi Stadium through a private VIP entrance.
When do suites open for access?
SoFi Stadium suites generally open 2 hours before LA Chargers games.
Where should I park for an LA Chargers event?
Some suites include access to preferred parking passes. Refer to the lot name on your parking pass for the location of your reserved spot. If you do not have a pass, you may purchase parking through the Chargers site or take ride-share options like Uber or Lyft.