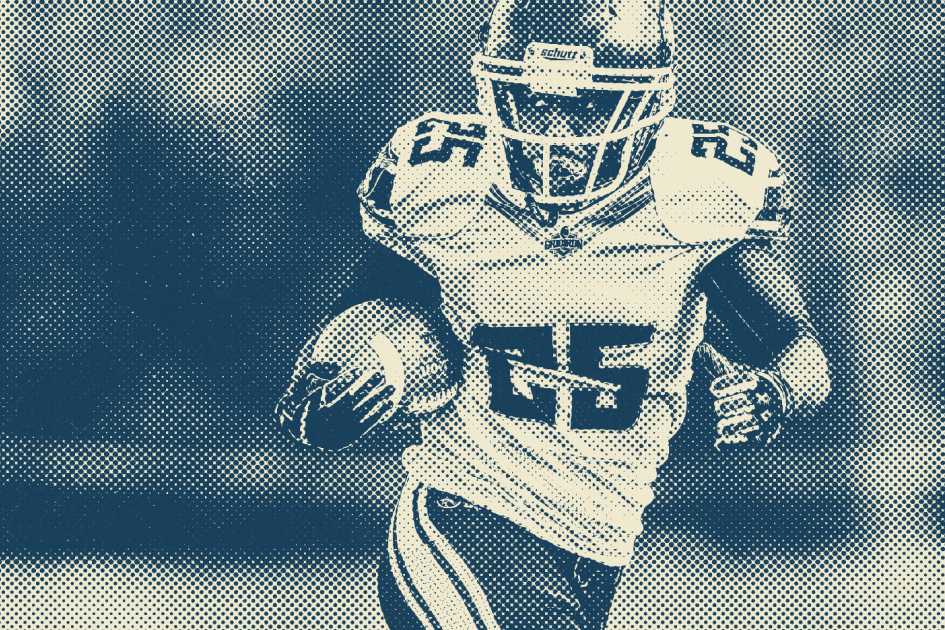 Miami Dolphins
Suites & Premium Seating
Get Updates
Sign up for our newsletter with offers, updates and featured events for everything Miami Dolphins.
Suite Pricing
Miami Dolphins Suite Pricing and Amenities
When you are headed out to Hard Rock Stadium for a football there is no better place for it to be than in a Miami Dolphins suite. While the canopy protects general admission seating from the often warm Florida climate, Dolphins suite ticket holders will enjoy climate-controlled luxury from their VIP seating. As you start planning your next trip to the Dolphins' home, SuiteHop is your expert on suites at Hard Rock Stadium. Perfect for a group of fans or a corporate outing- Miami Dolphins suites are the place to be all fall long! 
SuiteHop has the best access to private suites in Hard Rock Stadium for Miami Dolphins home games. Plan a party or event to share a suite with friends, clients, or coworkers at a Miami Dolphins home game this season. SuiteHop can guide you through the whole process with their expert knowledge of in-suite events and venues.
How much do Miami Dolphins suites cost?
$18,000 -$50,000
The price of Miami Dolphins suites is determined by matchup and location in the stadium. Private suites are available for all home games with pricing starting at $18,000 and may cost as much as $50,000.
Suite Capacity: 16-26 guests
Amenities: Interior and exterior seating, access to private Club Level and VIP Lounges and Clubs, access to order gourmet catering and VIP Parking, luxuriously appointed with comfortable and stylish furnishings 
| Low Range | Location | High Range |
| --- | --- | --- |
| $35,000 | The Nines Suites | $50,000 |
| $20,000 | Sidelines Suites | $42,000 |
| $18,000 | Mezzanine Suites | $35,000 |
Private Suites
Host the perfect party, meeting, or get together in a private Miami Dolphins Suite
Cheering on the Miami Dolphins from one of the newly renovated suites in Hard Rock Stadium gives you and your guests amenities and perks that you will not find anywhere else. Whether you want to celebrate the birthday of a huge Miami Dolphins fan or you want to thank clients with a fun evening, a private suite at a Miami Dolphins game will not disappoint.
With the ability to order catering directly to your suite and book VIP parking, you and your guests just need to show up in your Dan Marino jerseys ready to sing the Dolphins fight song from your private space in Hard Rock Stadium. SuiteHop is here to help you plan your event in a Miami Dolphins suite with their expertise and exclusive access to this venue. A party or event in a Dolphins suite lets you connect with a group of friends, family, coworkers, or clients in a way that is unforgettable.
Private Dolphins suites are available for parties of 12-24 guests.
What are the options?
The Nines Suites
Located on the field level, the Nines suites are some of the most luxurious suites ever designed in any stadium. The view is enviable and even arriving at the stadium and leaving after your event is expedited with the VIP lane. The exterior seating is lounge style. Nines Suite guests also have a private lounge to visit during the event if they do want to leave the suite for a break. If you crave luxury and want to be treated like royalty, choose this suite!
Sideline Suite
Sideline Suite guests get all the perks of a suite with front and center views of the action. When you are coming to Hard Rock Stadium for Miami Dolphins games you will see all the action of the field and enjoy plush seating throughout the game. These suites are newly renovated with new seating and drink rails, granite countertops, and tile flooring. There are HDTVs, USB chargers, and Wi-Fi in every suite.
Mezzanine Suite
Miami Dolphins Mezzanine Suites are located just above the sideline so you get a fantastic view of the field. Newly renovated, the seating and interior features are all brand new. Guests may use HDTVs, USB chargers, and Wi-Fi to stay connected throughout your private event in Hard Rock Stadium. The seating is so comfortable in the climate-controlled space.
Red Zone Suite
You feel like you are part of every Red Zone play in these Dolphins suites. With renovations that include new seating and HDTVs, you will be pampered right in the middle of the excitement.
Stadium FAQ
All about the Miami Dolphins suites
Hard Rock Stadium in Miami, Florida is home to the Miami Dolphins of the NFL as well as the host stadium to the University of Miami Hurricanes and the annual Orange Bowl game. This stadium was recently renovated and the VIP experience is fresh and exciting.
Put on your teal and orange. This year you can sing the Miami Dolphins fight song from the privacy of your own luxury suite in Hard Rock Stadium in Miami, Florida. The Miami Dolphins are one of the most iconic teams in football history.
The team was established in 1965 and played its first season in 1966. The Miami Dolphins have two Super Bowl victories and countless Division championships. Through good years and bad years, their fans love them just the same, and attending a Miami Dolphins home game is a rite of passage.
The most famous Miami Dolphins player is Dan Marino but other legends like Jason Taylor, coach Don Shula, and Larry Little have also worn the Dolphins' colors proudly. This year, fans are excited for a great season with quarterback Ryan Tannehill in the lead.
Hard Rock Stadium was recently renovated and the VIP experience is fresh and exciting. The VIP Miami Dolphins suites are all new and SuiteHop has exclusive access to the best suites in the stadium.
Let the SuiteHop experts secure the ideal Miami Dolphins suite for you as you plan a private event. You and your guests will have privacy in the middle of the excitement in your premium seating with all the perks!
Why should I book my Miami Dolphins suite with SuiteHop?
SuiteHop is an online marketplace providing the most comprehensive details and availability for Miami Dolphins' home games. With real-time pricing and high attention to customer service, SuiteHop's suite experts will help you from booking your suite all the way through ordering catering for your event. We can even provide a SuiteHop concierge to assist with day-of-game logistics at your suite event!
What is included in a Miami Dolphins suite?
At Hard Rock Stadium, you can have it all in one of the premium Miami Dolphins suites. The suites are all new and provide guests with the finest amenities like interior and exterior plush seating. Stay plugged in with HDTVs and Wi-Fi. There are even USB chargers for devices. Suite purchases include reserved parking and private entry into the stadium. Suite attendants are on hand during all events.
How do I get to the suite level at Miami Dolphins' home games?
Suites are located throughout the stadium. Refer to your suite location for the best way to access your suite. Your SuiteHop expert can assist you if needed.
When do suites open for access?
Hard Rock Stadium gates open two hours prior to the start of an event
Where should I park at Hard Rock Stadium for Miami Dolphins home games?
Some suite purchases include a limited number of VIP Parking passes. Confirm with your SuiteHop expert if parking is included in your booking. All VIP parking is located adjacent to the stadium.
For other guests planning to park without a parking pass, you can use your SunPass to pay for parking. Just look for the SunPass Plus logo on the parking lots and you can park there using your SunPass as payment.
Catering
Miami Dolphins Catering Explained
The catering for suites at Miami Dolphins home games is provided by Centerplate Catering. Dining in your private Miami Dolphins suite is one of the biggest perks of the suite life. The menu choices do not disappoint. It is like dining at a five-star restaurant.
Catering is at an additional cost and your SuiteHop customer service expert will assist you with placing the best order for your group. If you choose to skip the in-suite catering, you and your guests will have plenty of options throughout Hard Rock Stadium for concessions.
A la carte choices let you design your own menu. You choose what you want to be served based on the type of gathering you are planning in your private suite. Don't miss out on this perk. In-suite catering is the detail that will really allow your event in a Miami Dolphins private suite at Hard Rock Stadium to stand out. You and your guests never wait in line for food or drinks so you don't miss an instance of the game or event. In-suite catering allows you to enjoy what you came to enjoy -- the game!
Estimated Miami Dolphins Suite Catering Costs
| Options | Pricing |
| --- | --- |
| Full meal with drinks | $100 - $150 per guest |
| Snacks with beer & wine | $50 - $100 per guest |
| Beer & wine alone | $25 - $50 per guest |
SuiteHop Recommended Suite Catering Menu
Feeds 20 guests
Bottomless Bucket of Freshly Popped Popcorn

Chicken Tender Bites and Crispy Chicken Wings

Southern-Style Potato Salad

Romaine and Kale Caesar Salad

Ultimate Hot Dog Bar with Chili

Everglades BBQ Company Pulled Pork

Cookies and Double Fudge Brownies

12 Non-Alcoholic Beverages

24 Assorted Beers
This menu is based on the 2019 Hard Rock Stadium Suite Catering offerings. Items are subject to availability. 
Pro tip: To lower waste, we recommend ordering fewer beverages upfront. Watch what your guests are consuming and reorder accordingly.