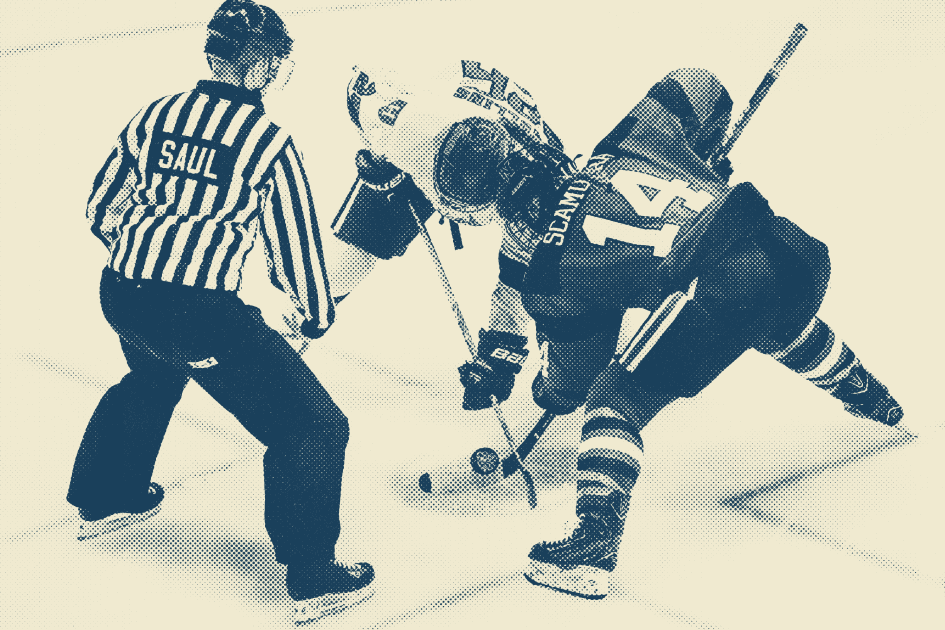 Chicago Blackhawks
Suites & Premium Seating
Get Updates
Sign up for our newsletter with offers, updates and featured events for everything Chicago Blackhawks.
Suite Pricing
Chicago Blackhawks suite pricing and amenities
SuiteHop has access to the best suites at the Chicago Blackhawks games. Experiencing the Blackhawks at the United Center from a luxury suite is a fan's dream come true. With loads of amenities, access to exclusive clubs and restaurants you are treated like a true VIP from the moment you arrive. Enjoy a Chicago Blackhawks game from a United Center suite.
How much do Chicago Blackhawk suites cost?
$5,000 -$18,000.
Suite prices for Chicago Blackhawks games vary based on suite size, location, and popularity of the event.
Suites at the United Center: 300+
Suite Capacity: 12-80 guests
Amenities: Reserved parking, access to private clubs and dining, private restrooms (in larger suites), catering available to order
Low Range

Location

High Range

$6,000

Lower Level Suites

below 200 level

$15,000

$6,000

Club Level Suites

below 300 level

$14,000

$5,000

Penthouse Suites P

enthouse Level

$12,000

$8,000

Super Suites Penthouse Level

$18,000
Private Suites
Book a Blackhawks suite at the United Center
Looking to experience the best seats at the United Center? SuiteHop has exclusive access to the premiere suite experiences for the Chicago Blackhawks season.
Private Blackhawks Suites seat 10 - 20 guests.
Frequently asked questions about suites
Do suites at United Center include catering?
Most suites do not include catering in the initial booking cost. Your SuiteHop suite expert can assist you with placing a catering order for your event.
Are seats in suites assigned?
Some suites require assigned seating while others do not. For suites without assigned seating, seats are selected first come first served. All seats, including barstools and standing room, provide a similar view of the action.
What is included in a suite at a Chicago Blackhawks game?
All Chicago Blackhawks suites include modern décor with wide, theater-style seating, a wet bar, high definition televisions, and wifi. Many suites feature private restrooms and the small boxes have restrooms right outside. All suites are climate-controlled. Enjoy a little privacy while still being right in the middle of all the action. The views from every suite are excellent.
How do I get to the suite level at the United Center?
Chicago Blackhawks suite guests enter through a special VIP entrance that opens up 90 minutes prior to game time.
When do suites open for access?
Chicago Blackhawks suites open 90 minutes prior to game time. Suites close 60 minutes after the final buzzer.
Arena FAQ
The answers to your top Chicago Blackhawks questions
The United Center is home to the Chicago Blackhawks and opened in 1994. It is a world-class venue that welcomes around 20,000 fans for games, concerts, and entertainment events in Chicago.
How many suites are available at Chicago Blackhawks?
United Center has 167 suites that seat 3,480 fans per event.
Why should I book my Chicago Blackhawks suite with SuiteHop?
SuiteHop is an online marketplace providing the most comprehensive details and availability for Chicago Blackhawks games. With real-time pricing and high attention to customer service, SuiteHop's suite experts will help you from booking your suite all the way through ordering catering for your event. We can even provide a SuiteHop concierge to assist with day-of logistics at your suite event!
Where should I park?
VIP parking passes are not always included with suites, depending on the event. Additional parking is available in one of the 11 lots surrounding the venue. Valet service is not available at this time. There are two Rideshare drop-off and pick-up zones for those taking a taxi, limo, Uber, or your favorite rideshare app to the event.
Catering
Chicago Blackhawks Suite Catering Explained
Levy Restaurants provides the suite catering for United Center. Levy Restaurants offers a rich culinary experience whether you treat guests to a decadent meal or traditional sporting event snacks. With a menu created by world-renowned chefs guaranteeing your catering will be fresh and delicious from his farm-to-table style of cooking.
Catering is an additional cost and your SuiteHop customer service expert will assist you with placing the best order for your group. Catering is not required and a wide variety of concession items are available on the club level and main United Center concourse.
Estimated United Center Suite Catering Costs
| Options | Pricing |
| --- | --- |
| Full meal with drinks | $100 - $150 per guest |
| Snacks with beer & wine | $50 - $75 per guest |
| Beer & wine alone | $35 - $50 per guest |
SuiteHop Recommended Menu
Feeds 20 guests
Chicken Strips

Vienna All Beef Chicago Style Hot Dogs

Chicken Flatbread Sandwiches

Fresh Fruit

Buttery Popcorn

Potato Chips and Gourmet Dips

Gourmet Cookies and Brownies

12 non-alcoholic beverages

24 beers
This menu is based on Levy Restaurants United Center offerings. Items are subject to availability.
Pro tip: To lower waste, we recommend ordering fewer beverages upfront. Watch what your guests are consuming and reorder accordingly.