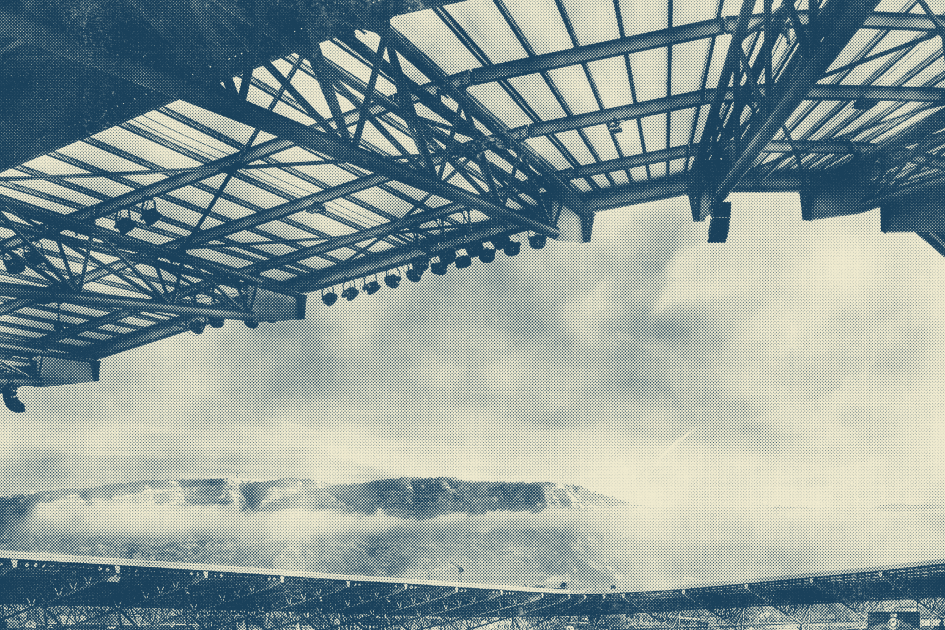 Ameris Bank Amphitheatre
VIP Boxes & Premium Seating
Venue Info
Ameris Bank Amphitheatre
2200 Encore Parkway
Alpharetta, GA
VIP Boxes
Luxury Concert Experiences at Ameris Bank Amphitheatre
The Ameris Bank Amphitheatre (formerly known as the Verizon Wireless Amphitheatre) is one of the most spectacular outdoor concert venues in the country. It is situated on 45 acres of wooded forests, filled with Georgia's native trees and flowers. 
This arena offers you a chance to experience your favorite artist or performer in the middle of nature. The amphitheatre offers amazing acoustics so no matter if you are seated in one of their 7,000 covered seats, on the lawn, or in a box seat you will be sure to enjoy every second of the action on stage.
At most venues, you can book as few as 2 seats in a VIP Box and share the experience with other concert-goers. For a private experience, you can book the entire VIP Box by purchasing all the seats.
Note: Not all VIP ticket listings are the same. Be sure to read the description on the ticket listings to know what is included in your purchase.
Luxury Options at Ameris Bank Amphitheatre
Box seats at the Ameris Bank Amphitheatre are located in the 100 section, and there are 76 box seats available. Each box seat comes with leather seating and its own small cocktail table. Boxes 001 to 004 and 18-30 are located behind Orchestra Two and offer the ultimate experience, giving you the absolute best seats in the house.
The VIP Experience Ameris Bank Amphitheatre
Premium Views 
VIP tickets at Ameris Bank Amphitheatre offer the absolute best sightlines in the venue. With elevated seating and behind the orchestra seats, you won't miss a second of the action.
VIP Parking 
Nothing is worse than getting out of a concert late at night, and then having to battle the traffic out of the arena and then the parking lot. Typically, VIP Box tickets have the option to add on VIP parking, so you can make it in and out of the concert quickly, and painlessly. Check your listing description to know if parking passes are available to purchase.
Access to Private Clubs 
VIP Clubs offer exceptional dining and beverage options, without waiting in endlessly long lines with thousands of other fans in between performers. Not all ticket listings include access to private clubs. Be sure to check your listing description to know if you have access or not. The in-seat wait staff is also available to order those drinks or fetch you a meal, without ever having to leave the comfort of your very own posh leather chair. 
In-Seat Wait Service 
Ordering a refill is as easy as pushing the newly installed Kallpod button typically located within each luxury box. Fresh food or refills is just a finger push away from being there within minutes. 
Exclusive Restrooms 
VIP Tickets offer you upgraded restrooms that are meant to only service your fellow VIPers. Restrooms are air-conditioned, frequently cleaned, and won't leave you feeling dirtier walking out than you did walking into them.
Pricing
Ticket and Box Costs at Ameris Bank Amphitheatre
Visit Georgia's luxury venue in style this year by catching a concert under the stars at Ameris Bank Amphitheatre.  SuiteHop has access to the best shows and seats all summer long. Browse through our live listings and view the best VIP ticket experiences near you.
Each outdoor venue is set up with unique seating accommodations. We've included the typical options you may find for summer concerts, but special situations may apply.
How much do VIP Tickets Cost
$450 - $1000 per ticket 
VIP Tickets for concerts at Ameris Bank Amphitheatre vary in cost based on the artist performing, premium seat location, and the amenities included.
Are VIP tickets and VIP Boxes less expensive than regular tickets?
Since Ameris Bank Amphitheatre pulls out all the luxury stops, VIP Box tickets can range in price but are generally priced a bit higher than general admission seating. However, you won't find this level of luxury or exclusivity at other venues across the United States. Premium seats make it the perfect opportunity to knock the socks off your important client, or treat your significant other to a night of fandom they will never forget.
Ticket Options
Snag a VIP Box or VIP Tickets for your next show
With SuiteHop you can enjoy the best seats at Ameris Bank Amphitheater with premium amenities. 
Check out the ticket options and rock out like a VIP this summer.
Party Decks at Ameris Bank Amphitheater
Enjoy a private area for your group with the perfect view of the stage. There is no better way to experience a show at Ameris Bank Amphitheatre. Catering may be ordered to a party deck but is not included in the booking cost.
VIP Boxes at Ameris Bank Amphitheater
VIP Box Seats at Ameris Bank Amphitheater are located above the orchestra seating section and include access to the VIP Club. Individual VIP tickets may be purchased in boxes or you can purchase the entire box for a private experience. VIP Tickets offer extra legroom with comfortable luxury seating.
Premium Club Seats at Ameris Bank Amphitheater
Club seats offer plush comfortable seating with the best sightlines in Ameris Bank Amphitheatre! Premium Club seats are reserved specifically for your group and allow you to order food and beverages directly to your seat.