Angel Stadium of Anaheim
Suites & Premium Seating
Venue Info
Angel Stadium of Anaheim
2000 Gene Autry Way
Anaheim, CA
Get Updates
Sign up for our newsletter with offers, updates and featured events at Angel Stadium of Anaheim.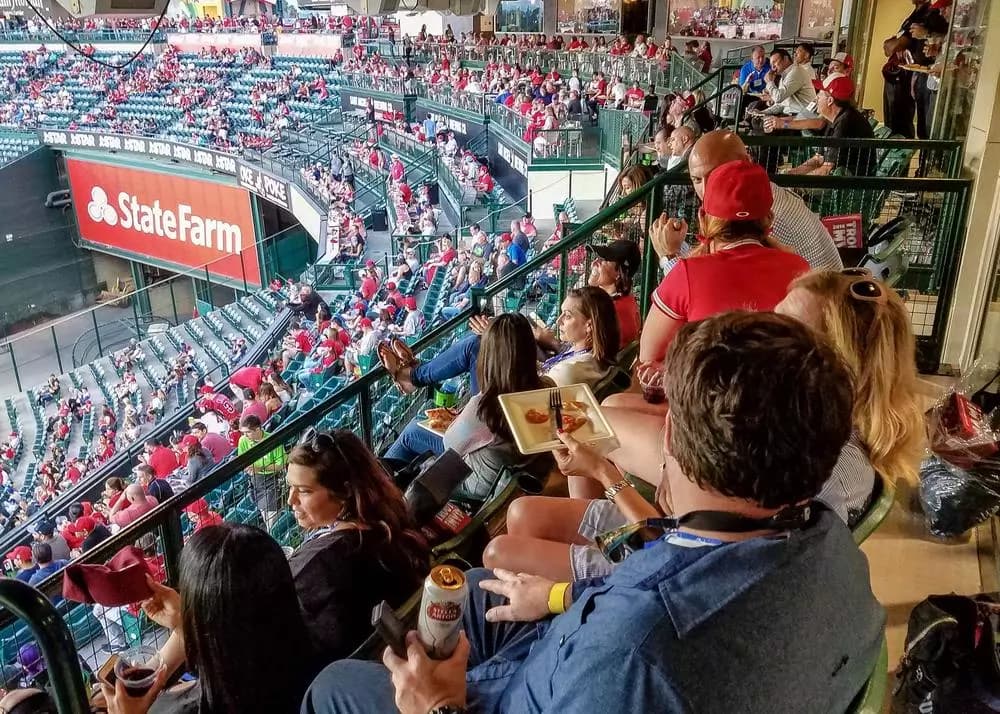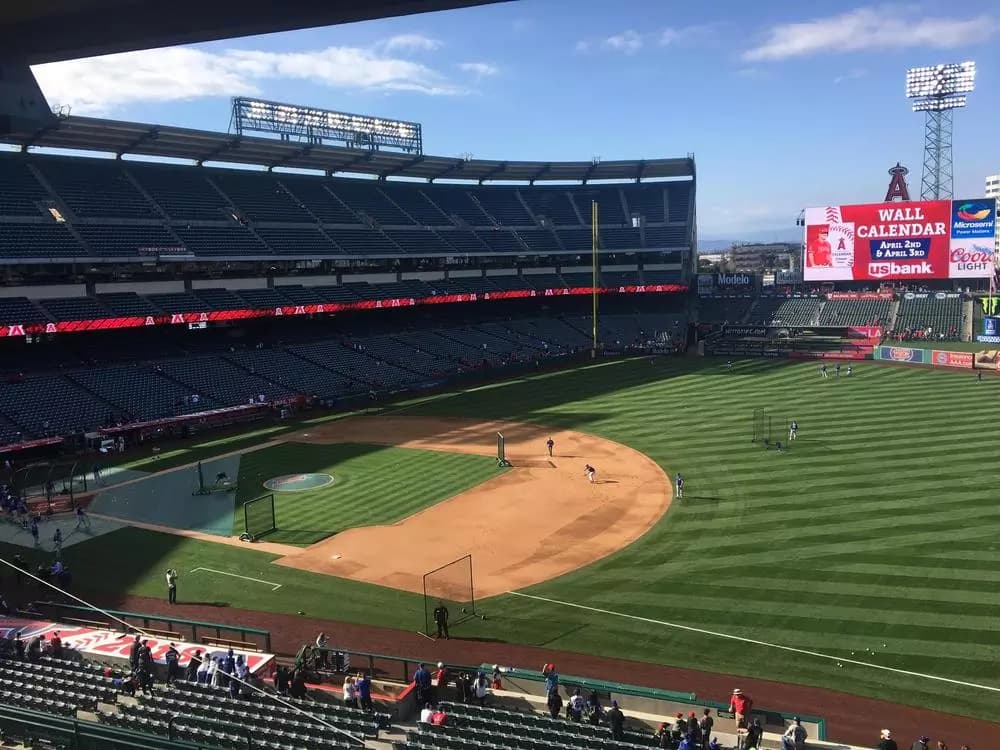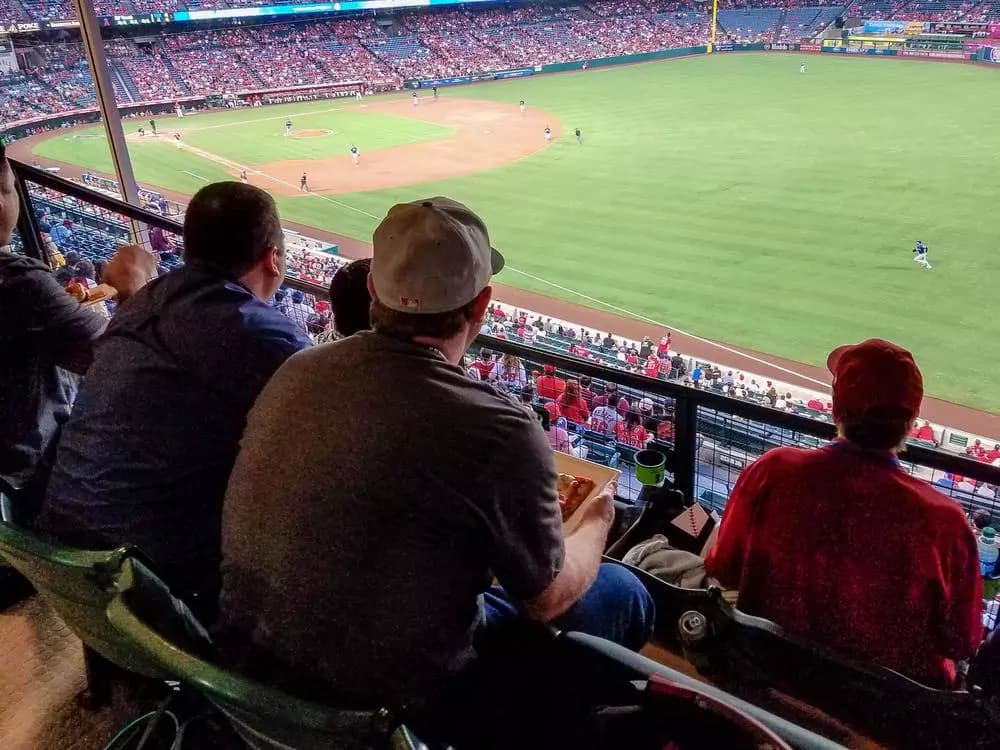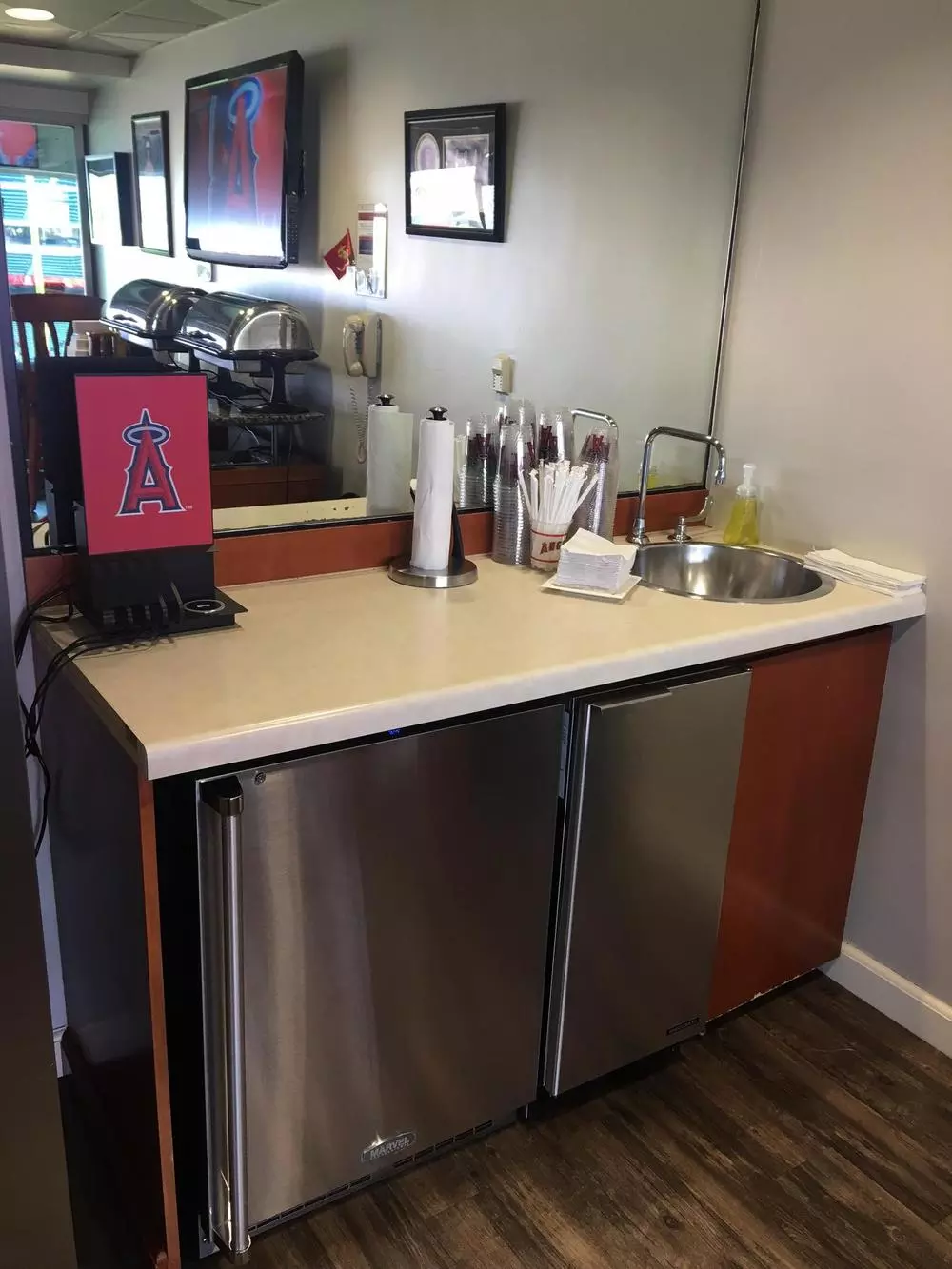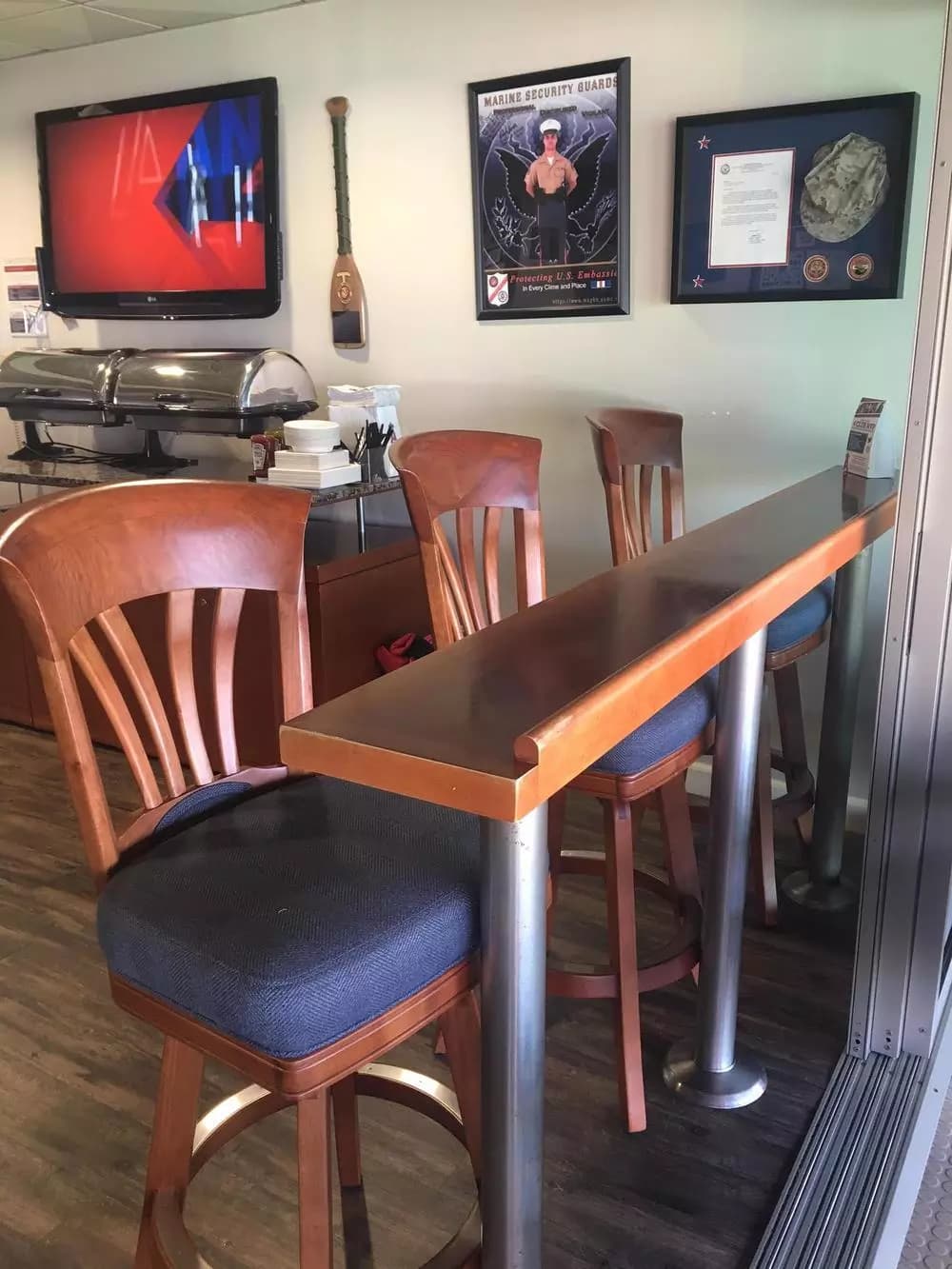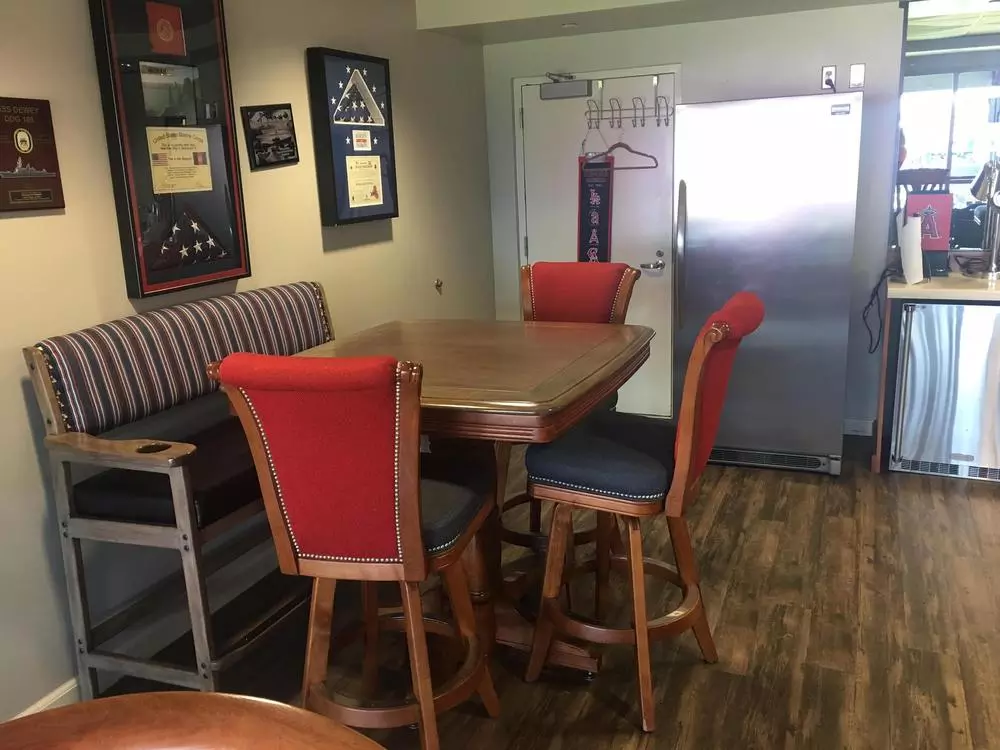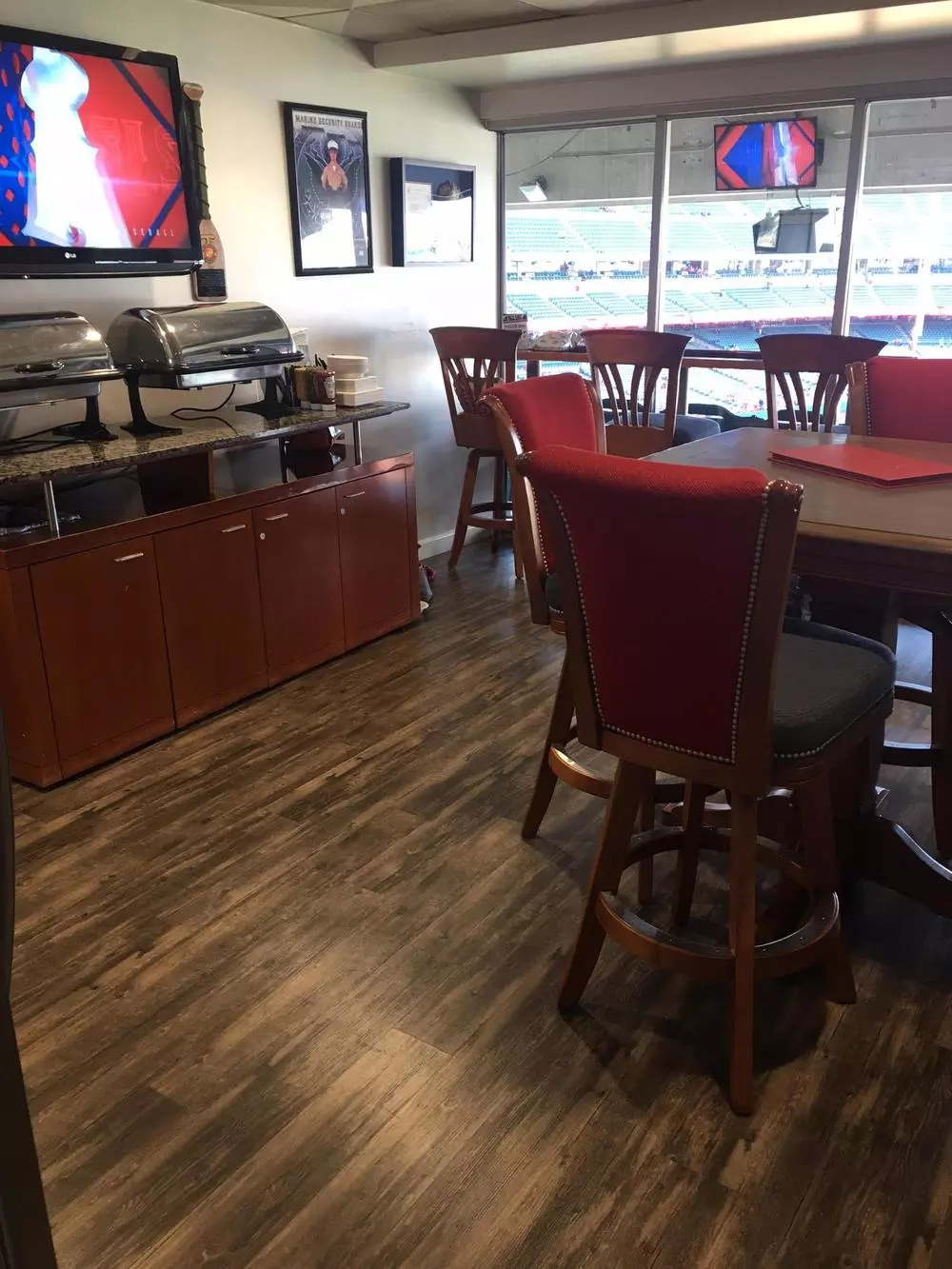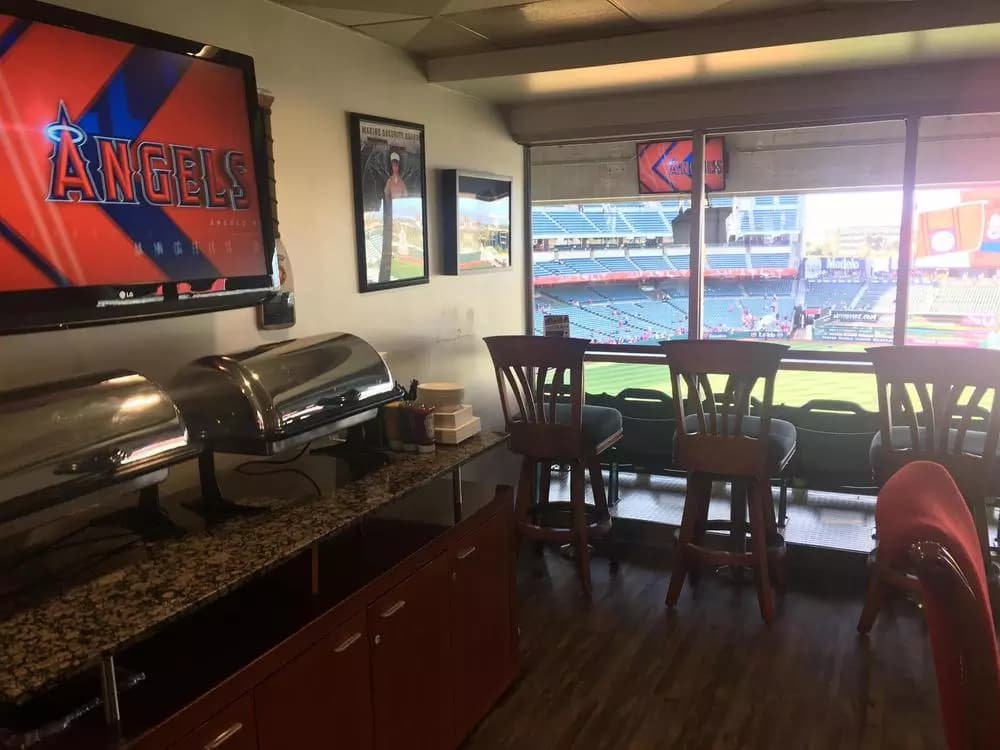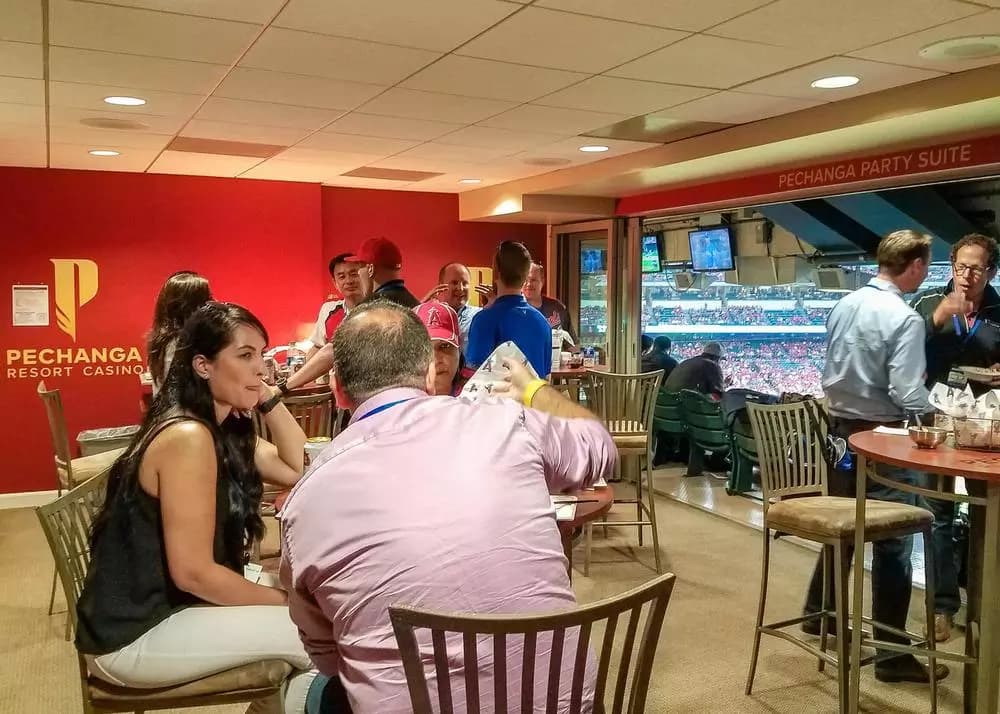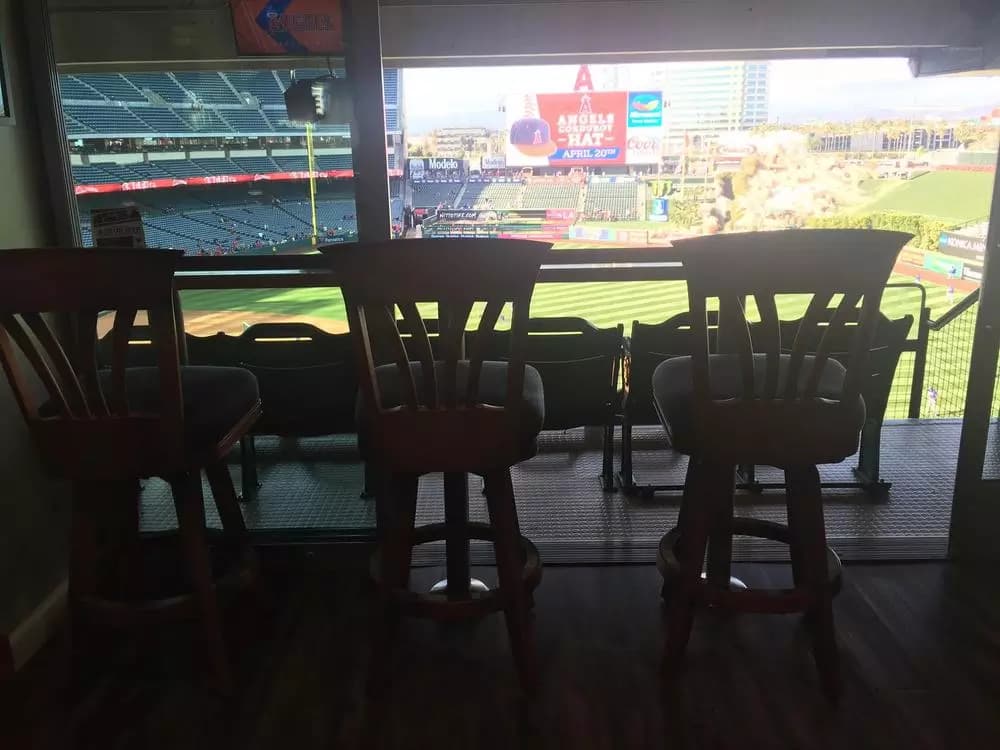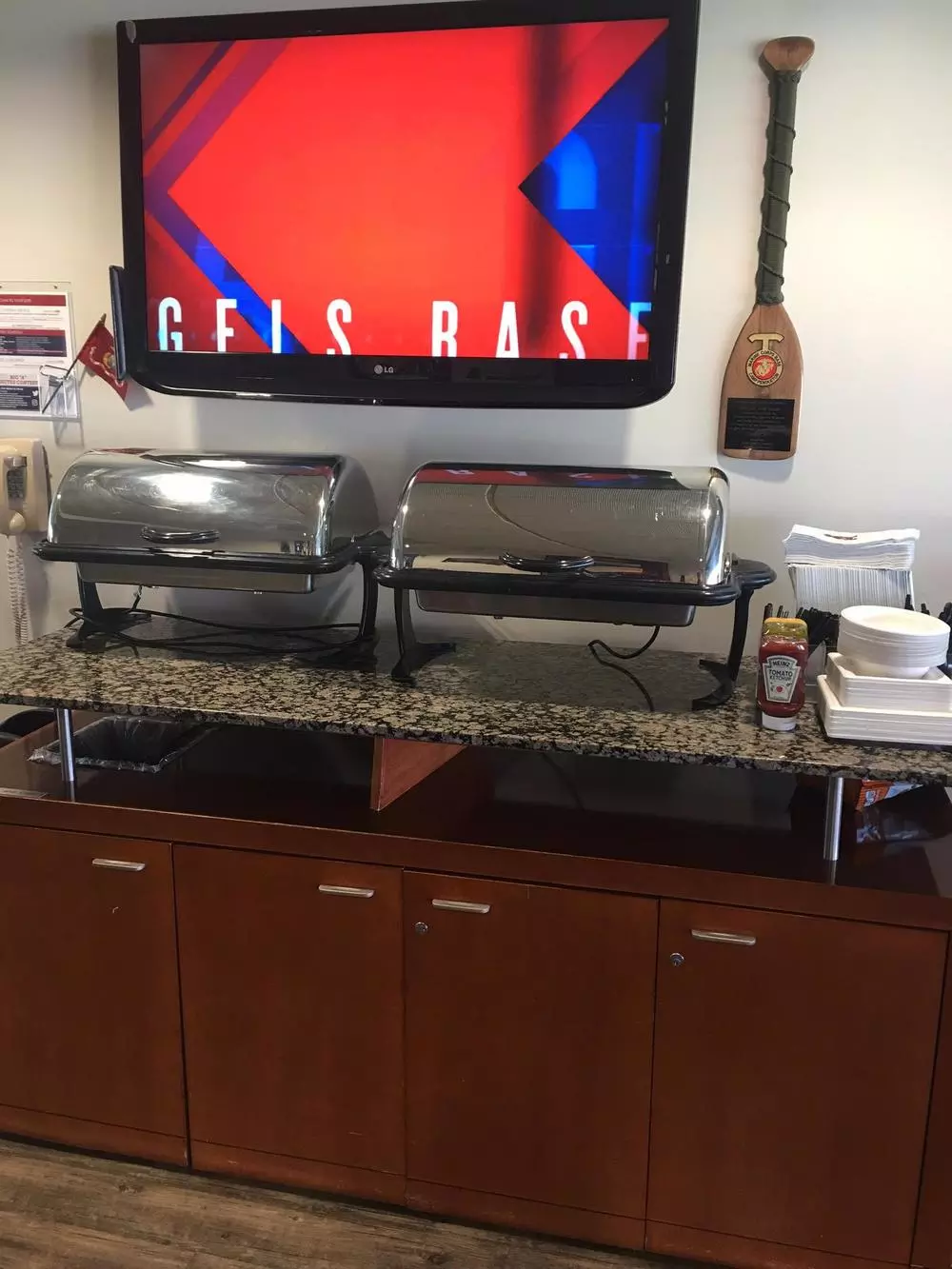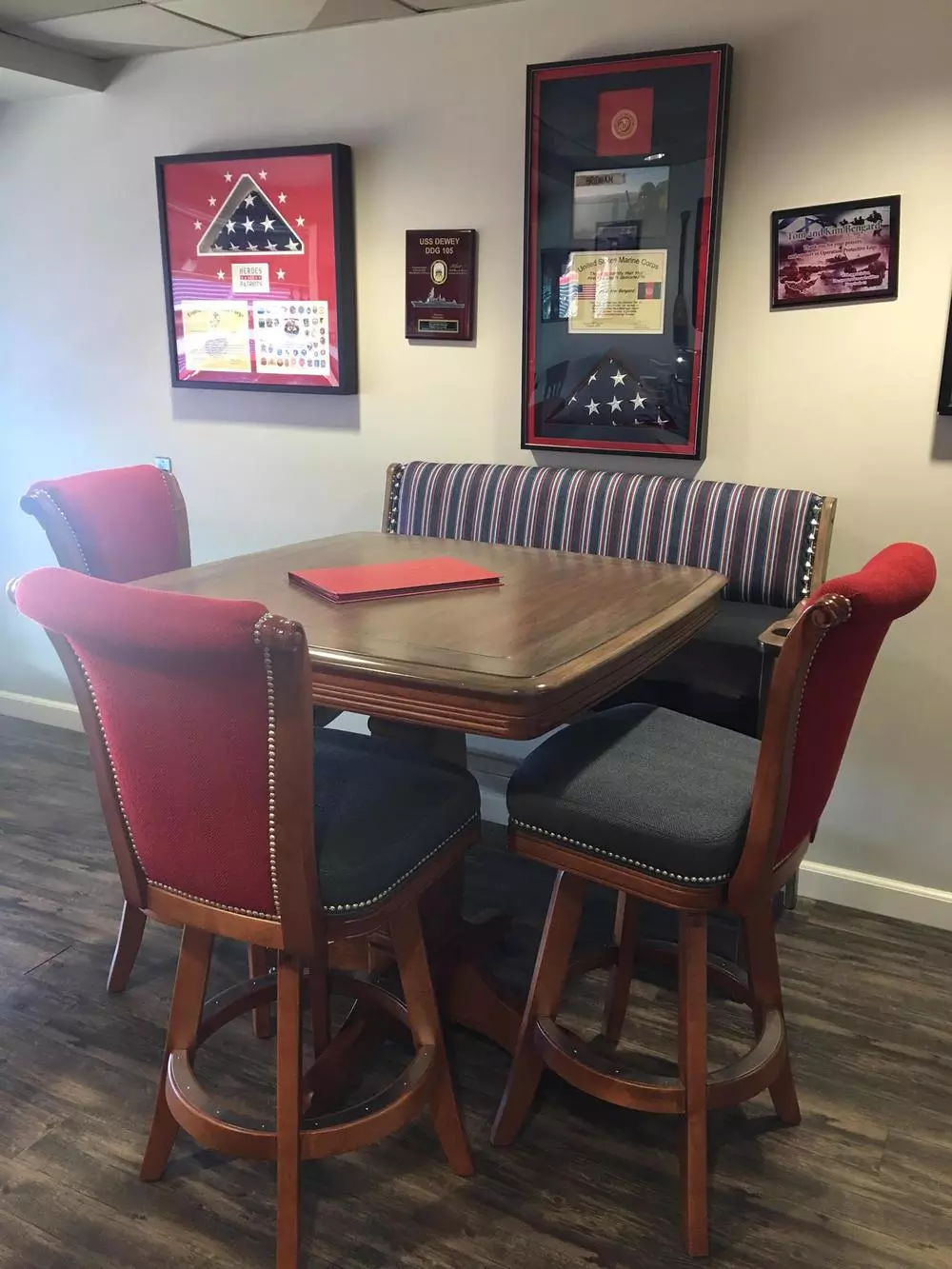 Suite Pricing
Angel Stadium Pricing and Amenities
If you're headed to Los Angeles, whether for work or for leisure, enjoy a classic all-American game at Angels Stadium from the Suite Life. Angels Stadium Suites provide luxurious seating, amazing dining options, and the best views of the ballpark. Over 20 years ago, Angels from above helped the Los Angeles Angels win the Pennant (Angels in the Outfield, 1994), but now you can enjoy a real game from the comfort of Angels Stadium suites.
How much do Angels Stadium Suites cost?
Angels Stadium suites range from $1,500 to $15,000.
The price of an Angels Stadium suite will vary based on matchup and location in the stadium, and the type of seating option and services requested.
Suites at Angels Stadium: 87 Premium Suites
Suite Capacity: 8-54 guests
Amenities: VIP parking and catering options available to order, climate-controlled environments, and more.
Low Range

Location

High Range

$1,500

Triple Play Party Suites

$6,000

$$1,500

Legends Suites

Directly behind home plate on Terrace Level

$6,000

$$1,500

Platinum Luxury Suites

Behind home plate

$6,000

$$1,500

Club Suites - Gold, Silver, and Bronze Luxury Suites

Located to the left and right of home plate

$6,000

$3,000

Party Suites

Located in the left and right outfield

$8,000

$1,500

Dugout Suites

Located behind home plate

$6,000
Private Suites
Host the perfect event in a private Angels Stadium suite
Looking to experience the best seats at Angels Stadium with a group of friends, family, or coworkers? SuiteHop has exclusive access to the premiere suite experiences for all your Los Angeles Angels games.
Private suites are available for parties of 8-54 guests.
What are my Angels Stadium suite options?
Triple Play Party Suite
As the newest addition to Angels Stadium suites in 2018, Triple Play suites now offer three times the capacity of other suites in the venue. These suites come with luxurious plush leather seating, enough room to comfortable mingle, and climate-controlled conditions. The Triple Play Party Suite is a great place to hold a company-wide party or other large function.
Legends Suites
Legends suites at Angels Stadium are close to the action. Located directly behind home plate but still elevated at the Terrace level, these Los Angeles Angels suites provide you with some of the best views of the diamond below. In-suite catering and VIP parking passes are available to add on to your suite purchase. The Legends suite provides comfortable seating for 8 guests with accommodations for up to 16 guests. Private exclusive entrance gets you in and out of the stadium with ease, as well as access to the Lexus Diamond Club during your Angels game.
Platinum Luxury Suites
Platinum Luxury suites at Angels Stadium are located behind home plate on the Club Level, giving you amazing sight-lines of the action below. You will have access to the Lexus Diamond Club throughout the game as well as in-suite catering available to order through Legends Hospitality. Platinum Luxury suites can accommodate 12 guests with the option for 6 additional standing-room-only guests. VIP parking passes are available to purchase prior to game day and an exclusive private stadium entrance is included.
Club Level Suites
There are several options for Luxury Club suites at Angels Stadium. These suites range in size and price depending on the location within the stadium. Each suite can accommodate groups ranging from 12 to 36 guests and are broken down by the following:
Gold Suites: 12-24 guests

Silver Suites: 12-24 guests

Bronze Suites: 12-18 guests

Party Suites: 36 guests
Like the Legends and Platinum Luxury suites, the Club Level suites also give you access to the Lexus Diamond Club as well as the Saint Archer Brewing Co. In-suite catering is available to purchase, as well as VIP parking passes. Suite guests are also welcomed to use the exclusive premium seating stadium entrance to get you in and out of the game quickly.
Dugout Suites
Dugout Suites are the closest suites to the Los Angeles Angels action. Located directly behind home plate, these suites bring you as close to the players as possible. The Dugout suites are located in between the Angels and visitors dugouts and only 50 feet from the batter's box so you can get right in on the action. Like the other Angels Stadium suites, you have access to the Lexus Diamond Club as well as in-suite catering available to purchase. A private restroom for you and your 12 guests makes sure that you are comfortable throughout the game. VIP parking passes and exclusive premium seating stadium entrance is made available to those holding tickets in the Dugout Suites.
Stadium FAQ
The answers to your top Los Angeles Angels suite questions
Angels Stadium has been home to the Los Angeles Angels since 1965. It currently has a seating capacity of 45,050 for Angels games. They have hosted several large game events such as the American League Division Series, the American League Championship Series, and most notably the 2002 World Series where the Angels did, in fact, win the Pennant. It has also held World Cup Championship matches, NFL games, and several concerts.
How many Angels Stadium suites are available?
Angels Stadium has 87 suites available for Los Angeles Angles games and special events.
Why should I book my Los Angeles Angels suite with SuiteHop?
SuiteHop is an online marketplace providing the most comprehensive details and availability for all Angels games. With real-time pricing and high attention to customer service, SuiteHop's suite experts will help you from booking your suite all the way through ordering catering for your event. 
What is included in an Angels Stadium suite?
Angels Stadium suites are curated to ensure that all guests enjoy the game, concert, or special event in the comfort and luxury that they deserve. Suite options differ depending on which suite you book, the location of the suite, and any special events. Their one-of-a-kind Dugout suites which are located only 50 feet from the batter's box, League Suites, and Platinum Club suites put you right into the action. All other Angels Stadium suites give you amazing sight-lines around the stadium to enjoy with friends, family, or coworkers. All suites have in-suite catering available to purchase, HDTVs, wi-fi access, and an exclusive premium seating entrance.
How do I get to Angels Stadium?
Angels Stadium is located in Orange County, California at 2000 Gene Autry Way, Anaheim, CA 92806. Traffic is a common occurrence in the Los Angeles area, so if driving, please ensure that you give yourself plenty of time to get to the stadium.
To avoid getting stuck in the Los Angeles traffic, there are several other public and private transportation options available:
Angels Express: The Angels Express is available Mondays thru Fridays for Angels games. Uber or taxi services- Private transportation services like Uber or taxi service are highly recommended while traveling to Angel Stadium.
Resort Shuttles: Angels Stadium offers shuttles from several area resort locations including Downtown Disney, Anaheim Garden Walk, and Anaheim Convention Center.
Where should I park for an Angels game at Angels Stadium?
Angels Stadium has 3 available entrances that are located conveniently around their parking lots: Douglass, State College Boulevard, and Orangewood. Parking lots open 2.5 hours before the scheduled first pitch.
Catering
Angels Stadium Catering Explained
Suite catering for games in your Angels Stadium suites are available to purchase. Day of order options are available, but it is recommended you order at least 2 business days prior to a game or the Wednesday before a weekend game.
Catering is an additional cost and your SuiteHop customer service expert will assist you with placing the best order for your group. Catering is not required and a wide variety of concession items are available on the club level and main Angels Stadium concourse.
Estimated Angels Stadium Suite Catering Costs
| Options | Pricing |
| --- | --- |
| Full meal with drinks | $100 - $150 per guest |
| Snacks with beer & wine | $50 - $75 per guest |
| Beer & wine alone | $35 - $50 per guest |
SuiteHop Recommended Menu
feeds 20 guests
Kettle Chips

Classic Popcorn

Seasonal Fruit & Berries

Stadium Garlic Fries

Cheese Burger Sliders

Hot Dogs

Brownie Platter

12 non-alcoholic beverages

24 beers
This menu is based on Angels Stadium of Anaheim Catering menu. Items are subject to availability.
Pro tip: To lower waste, we recommend ordering fewer beverages upfront. Watch what your guests are consuming and reorder accordingly.
Learn more about Angel Stadium catering.