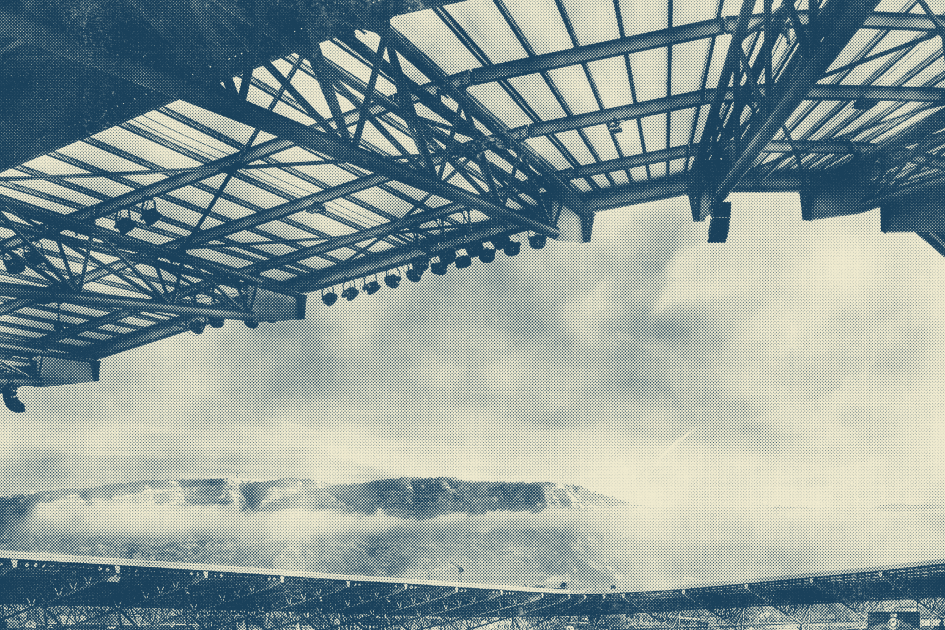 Arrowhead Stadium
Suites & Premium Seating
Venue Info
Arrowhead Stadium
1 Arrowhead Drive
Kansas City, MO
Get Updates
Sign up for our newsletter with offers, updates and featured events at Arrowhead Stadium.
Suite Pricing
Live the Suite Life in KC
One of the most exciting attractions in Kansas City is Arrowhead Stadium. Football fans and music lovers flock here year-round for a world-class entertainment experience.
If you want to be a VIP in Arrowhead Stadium, consider purchasing a suite for a single event here. Many people think suites are only available if you can purchase one for the entire year but that is not the case.
SuiteHop has exclusive access to suites in Arrowhead Stadium for single events and will help you plan that event every step of the way. Invite family, friends, coworkers, or clients to join you at a Kansas City Chiefs game or concert, and you are all guaranteed to never forget the feeling of luxury you feel with suite access. Arrowhead Stadium suites are available all over the stadium, so let SuiteHop help you choose the one that is perfect for your next gathering.
How much do suites cost at Arrowhead Stadium?
$15,000 - $20,000

The price of Arrowhead Stadium suites varies based on matchup and location in the stadium. Private suites are available for all Kansas City Chiefs home games and concerts with pricing starting at $15,000 and may cost as much as $20,000.

Suites at Arrowhead Stadium: 80 Luxury Suites
Suite Capacity: 10-20 guests
Amenities: Premium parking, early entry into the stadium, some suites include pregame sideline passes, luxurious furnishings, in-suite catering available to order
Private Suites
Host the perfect event at Arrowhead Stadium
Walk into Arrowhead Stadium like a VIP as a suite ticket holder! The access granted to guests in the luxury suites is unprecedented. It starts when you arrive on the grounds and park in one of the premium reserved parking passes.
Private suites are available for parties of 2 to 40 guests.
Enter Arrowhead Stadium early and get settled in your suite before the crowds begin to file in. You enjoy privacy in your own space. Some suites include private bathrooms and others share bathrooms reserved for suite-level guests only.
You will be spoiled if you choose to add on in-suite catering. The food is delicious and the service is impeccable. Whether you are cheering on the Kansas City Chiefs or singing along to one of the biggest concert tours, you will have a perfect view. Gather friends and family, impress clients, or show your employees how much they are appreciated by planning a private event in an Arrowhead Stadium suite. SuiteHop makes it simple to get exactly what you need for the football game or other event you want to attend.
What are my Arrowhead Stadium suite options?
Arrowhead Stadium puts a big emphasis on its suites and suite guests. To offer a wide variety of amenities, sightlines, and perks, they have created eight different suite experiences. Choose from field level, club level, plaza level, or press level.
Suites include climate-controlled areas and unexpected amenities like fireplaces! Every type of suite is unique. The experts at SuiteHop have exclusive access to suites inside Arrowhead Stadium and can help you choose the right suite for you based on your group size and desired experience.
Club Gold Suite

Club Red Suite

Field Suite

Penthouse Suite

Sideline Select Suite

Broadcast Suite

Legends Club Suite
Stadium FAQ
The answers to your top Arrowhead Stadium questions
Arrowhead Stadium suites are some of the most luxurious suites on in North America. While Arrowhead Stadium has been around for a long time, it has undergone updates and renovations over the years.
The suites were given special attention and thanks to the owners of Arrowhead Stadium, these suites are world-renowned. In fact, the Hunt family has their own suite that is actually a giant penthouse inside the stadium that comes with great views of the field but also includes lots of living space and over-the-top details like a stained glass window featuring a football design.
While SuiteHop cannot get you in the owner's suite, we do have access to the other incredible Arrowhead Stadium private suites that boast lots of space for your group, comfortable seating, wonderful sightlines, catering, early entry, and more.
How many suites are available for rental at Arrowhead Stadium?
There are 80 suites available at Arrowhead Stadium.
Why should I book my Arrowhead Stadium suite with SuiteHop?
SuiteHop is an online marketplace providing the most comprehensive details and availability for Arrowhead Stadium events. With real-time pricing and high attention to customer service, SuiteHop's suite experts will help you from booking your suite all the way through ordering catering for your event.
What is included in a suite at Arrowhead Stadium?
Every single suite inside Arrowhead Stadium gets you close to the action with fantastic sightlines of the field. Choose from suites at different levels in the stadium. Suite ticket holders get some extra fancy perks like early entry into Arrowhead Stadium. Some suite purchases for Kansas City Chiefs games include tickets to go down on the field before the game. Catering is available for purchase and is highly recommended. The experts at SuiteHop know exactly which suite is right for your next private event in Kansas City and are waiting and ready to assist you in planning your dream event.
How do I get to the suite level at Arrowhead Stadium?
Because suites are located all over Arrowhead Stadium refer to your suite location for the best location for entry.
When do suites open for access?
Suites at Arrowhead Stadium open 90 minutes prior to the start of the event.
Where should I park for my Arrowhead Stadium event?
Your suite purchase may include access to premium parking passes. The passes for suites are located in the Gold and Platinum parking lots. Please refer to your pass for the lot where you are assigned to park your vehicle. For guests parking without a VIP pass, the best way to park is to pay in advance and arrive early!

Expect traffic congestion before and after your event at Arrowhead Stadium. You have early access with suite tickets so take advantage of that perk and arrive before the traffic gets too bad. You will enjoy relaxing in your suite instead of stressing out in traffic.

There is another option for arriving at Arrowhead Stadium. zTrip will pick you up and drop you off at Gate 1. No long walks from the parking lots! SuiteHop recommends you book your Trip ride ahead of time.
Where should I stay before my event?
There are several hotels available near and around Arrowhead Stadium. Some of those that are closest are:
The Westin Kansas City at Crown Center

Southmoreland on the Plaza - an Urban Inn

Embassy Suites by Hilton Kansas City Plaza

InterContinental Kansas City at the Plaza
Catering
Selecting Catering for your Arrowhead Stadium Suite
Catering in a private Arrowhead Stadium is one of the details that makes your time here extremely special. You and your guests come into a suite expecting an exclusive experience and the best way to take advantage of all a suite has to offer is by opting to have catering served in your suite.
While it is optional and an additional expense, it is worth the investment.
You skip the lines and crowds for concessions as the food and drinks you choose ahead of time are delivered right to you in your private Arrowhead Stadium suite. Levy Restaurants is the exclusive caterer for Arrowhead Stadium suites and their menu is top-notch.
You can choose one of their preset menus or design your own with a la carte option. There is a wide range of choices for everything from snacks, entrees, desserts, and beverages. There are wine pairings available and you can even order classic Kansas City barbecue.
Catering is not required and Arrowhead has a lot of options where guests can purchase their own food and drinks when they desire.
Recommended suite catering budget at Arrowhead Stadium
| Options | Pricing |
| --- | --- |
| Full meal with drinks | $75 - $150 per guest |
| Snacks with beer & wine | $50 - $75 per guest |
| Beer & wine alone | $35 - $50 per guest |
SuiteHop Recommended Menu
Feeds 20 guests
Italian Rope Sausage

Colossal Meatball

Seasoned Bottomless Popcorn

Pretzel Bites with Assorted Dips

Twisted Tater Chips

Grinder Sandwich

Grilled Chicken Wedge Sandwich

Endless Gameday Hot Dogs

Gourmet Cookies & Brownies

12 non-alcoholic beverages

24 beers
This menu is based on Arrowhead Stadium Suite Catering offerings. Items are subject to availability.

Pro tip: To lower waste, we recommend ordering fewer beverages upfront. Watch what your guests are consuming and reorder accordingly.