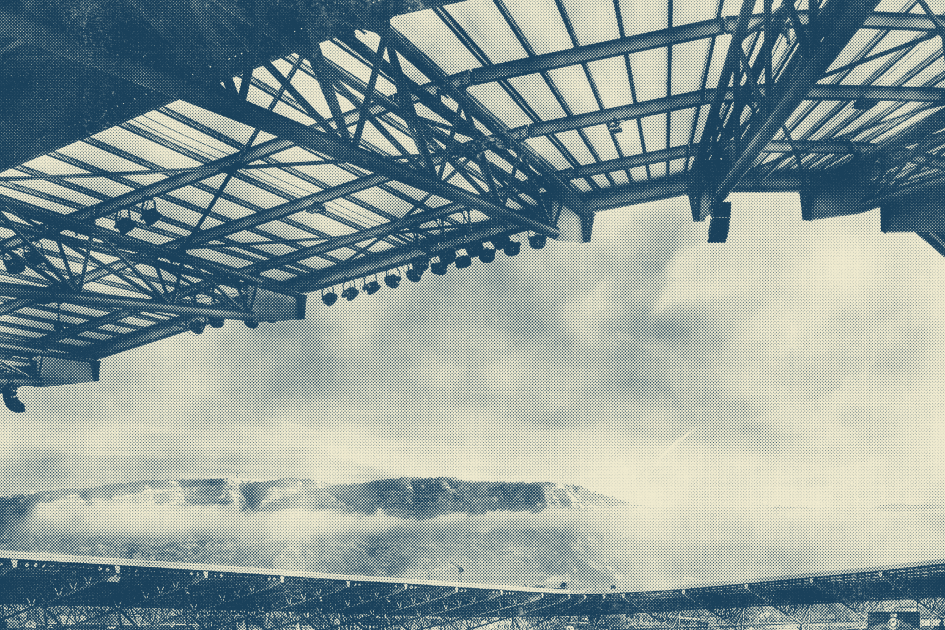 Ascend Amphitheater
VIP Boxes & Premium Seating
Venue Info
Ascend Amphitheater
First Street and Demonbreun
Nashville, TN
Get Updates
Sign up for our newsletter with offers, updates and featured events at Ascend Amphitheater.
VIP Box
Luxury Concert Experiences at Ascend Amphitheater
Your favorite artist has come to Nashville, and you're ready to rock out with them this summer but you want this summer concert experience to be unlike any other. You need to get VIP tickets at Ascend Amphitheater! VIP tickets at Ascend Amphitheater provide the best views of the stage along with the ability to add on premium amenities like VIP parking, private access to your seat, and in-seat wait service. Your next summer concert will be one to remember. 
With your VIP tickets at Ascend Amphitheater, you will be able to get to your seat as soon as you arrive. VIP parking, available at an additional cost, means quick entry and exit to and from the show. You can wait for the show to start in a covered area seating with in-seat wait service bringing you food and drinks at your request. It is the only way to truly enjoy your next summer concert!
At some venues you are able to book as few as 2 seats in a VIP Box and share the experience with other concert goers. For a private experience, you can book the entire VIP Box by purchasing all the seats. Note: VIP Ticket options vary from venue to venue. Refer to the specific seating options at the venue you want to attend for details about the options available. 
The VIP Experience at Ascend Amphitheater
VIP Parking
With VIP tickets at Ascend Amphitheater, you can book VIP parking ahead of the event that provides you with private access to your seats without waiting in long lines to get in the door. You will be in your seat, ordering your first round of drinks and waiting for your show to start in no time! 
Access to Private Clubs
Some VIP tickets at Ascend Amphitheatre include access to the VIP Club. Confirm on your specific booking if VIP access is included. The VIP Club at Ascend Amphitheater is an outdoor patio where you can enjoy ordering five-star food and hand-crafted drinks with premium liquor in a comfortable environment before the show, during intermission, and up to one hour after the show has finished. Private bathrooms are also available.  
Premium Views 
VIP tickets at Ascend Amphitheater give you the best views of the stage. The elevated seating ensures that you feel as though you are up close and personal with your favorite artists, and they provide you with center views of the stage. You also have covered seating, which offers respite from any inclement weather.
In-Seat Wait Service 
Ready for another round? You don't have to miss a minute of your favorite artist with VIP tickets at Ascend Amphitheater. In-seat wait service will bring you your requested food and drinks without you having to leave your seat or wait in line at concessions.
Exclusive Restrooms 
VIP tickets at Ascend Amphitheater also give you access to private restrooms. Private restrooms are located in the VIP club and the surrounding areas of the VIP seating section.
VIP Pricing
Ticket and Box Costs at Ascend Amphitheater
Enjoy your Nashville summers with VIP tickets at Ascend Amphitheater. With your VIP tickets at Ascend Amphitheater, you can enjoy your favorite artists from the comfort of premium seats with in-seat wait service and other amenities like private restrooms, VIP parking, VIP Club access.  SuiteHop has access to the best shows and seats all summer long. Browse through our live listings and view the best VIP ticket experiences near you. SuiteHop has access to VIP seating in many outdoor venues. All offer their own special experiences.
How much do VIP Tickets Cost at Ascend Amphitheater
$300 - $600 per ticket 
VIP Tickets for concerts at Ascend Amphitheater vary in cost based on the artist performing.
Are VIP tickets and VIP Boxes less expensive than regular tickets?
No, VIP tickets do come at a premium but they are not as expensive as you would expect considering all the perks and benefits that come with being a VIP ticket holder. 
Premium Options
Snag a VIP Box or VIP Tickets for your next show
Say goodbye to summer concerts that are coupled with bugs, itchy grass, and carrying chairs and blankets like you're a pack mule. With SuiteHop you can enjoy the best seats in the house with premium access to exclusive VIP ticket holder clubs and amenities.
Premium Club Seats at Ascend Amphitheater
Plus comfortable seating, Ascend Amphitheater offers the best sightlines to the show! Premium Club seats are reserved specifically for your group and allow you to order food and beverages directly to your seat.
VIP Boxes at Ascend Amphitheater
Box seats vary from venue to venue. Individual VIP tickets may be purchased in boxes and these areas typically include sunshade in addition to the best sightlines of the show. VIP Tickets may be purchased individually and offer extra legroom with comfortable luxury seating.