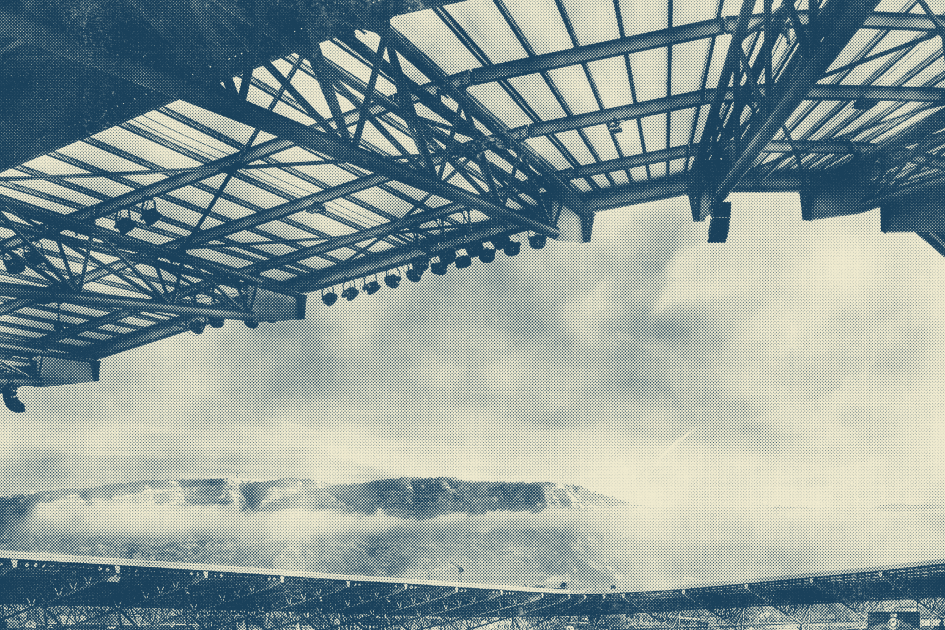 Blossom Music Center
VIP Boxes & Premium Seating
Venue Info
Blossom Music Center
1145 West Steels Corners Road
Cuyahoga Falls, OH
Get Updates
Sign up for our newsletter with offers, updates and featured events at Blossom Music Center.
VIP Boxes
Luxury Concert Experiences at Blossom Music Center
Music fans in Ohio know if you want to see amazing live music performances in the summer, Blossom Music Center is the place to go. Whether you love country, jam bands, rock, R&B, or more, there is a concert for you to enjoy under the stars this summer at this popular venue. Outdoor concerts are a quintessential summer experience, but you don't have to experience them on a blanket back on the lawn. Go big and purchase a VIP Box for the show or shows of your choice at Blossom Music Center this summer! 
VIP ticket holders have the privilege of premium amenities and amazing sightlines of the stage. You will never sit in the lawn seats again after you come to Blossom Music Center as a VIP ticket holder.
You can book as few as 2 seats in a VIP Box and share the experience with other concert-goers. For a private experience, you can book the entire VIP Box by purchasing all the seats.
The VIP Experience
Note: Not all ticket listings offer the same amenities at Blossom Music Center. Read each listing description to know what amenities are included in your ticket purchase.
Premium Views 
The elevated seating in the VIP boxes ensures that you get a great view. VIP boxes are front and center. Your view is unparalleled here and you are comfortable in your semi-private box with padded seating and more. Dance the night away or sit back and relax. Either way, you will see and hear every moment of the magic that is an outdoor concert in the summer.  
VIP Parking 
Some of the VIP tickets offer the chance to purchase private parking spots up close and then enter the venue through a red carpet entrance. If VIP parking is available with your tickets, you can beat the crowds getting into Blossom Music Center.
Access to Private Clubs 
Blossom Music Center offers exclusive clubs to select VIP ticket holders. If your ticket purchase included private clubs access you can take a break from the show or stretch your legs in between opening acts and the headliner inside the private VIP Club. Here you will find luxurious seating, a full bar, and gourmet menu selections with great wait service. Truly every aspect of your summer night at Blossom Music Center leave you feeling pampered. The listing description will let you know if private club access is included with your purcahase.
In-Seat Wait Service 
Waiting in line for concessions is such a bummer. With the in-seat wait service at Blowwom Music Center, get craft cocktails and gourmet food brought right to your VIP box. Most VIP boxes include Kallpod buttons to request a member of the waitstaff to take your food and beverage order.
Exclusive Restrooms 
Yet another line is skipped when you are a VIP thanks to exclusive restrooms for VIP box guests. These private restrooms are conveniently located and always clean with no long waits.
Pricing
Ticket and Box Costs at Blossom Music Center
Spend your Ohio summer under the stars with the sounds of your favorite bands filling the air at Blossom Music Center as a VIP ticket holder. SuiteHop can help you secure your dream seats for your can't-miss shows. No one else has access that SuiteHop has for VIP seating in outdoor venues. Find the best seats for the best shows all summer long! Browse through our live listings and view the best VIP ticket experiences near you. 
Each outdoor venue is set up with unique seating accommodations. We've included the typical options you may find for summer concerts, but special situations may apply.
How much do VIP Tickets Cost
$300 - $600 per ticket 
VIP Tickets for concerts at Blossom Music Center vary in cost based on the location, the artist performing, and the amenities included.
Are VIP tickets and VIP Boxes less expensive than regular tickets?
No, VIP options are typically more expensive than other seats in the venue. VIP Seats offer a premium experience with upscale amenities. 
Ticket Options
Snag a VIP Box or VIP Tickets at Blossom Music Center
Outdoor concerts in the grass are a thing of the past. SuiteHop offers the best seats in the house at Blossom Music Center with premium access to exclusive amenities. Check out the options and rock out like a VIP this summer.

VIP Box Seating at Blossom Music Center
Box seats vary from venue to venue and listing to listing. Individual VIP tickets may be purchased in boxes and these areas typically include sunshades in addition to the best sightlines of the show. VIP Tickets may be purchased individually and offer extra legroom with comfortable luxury seating.
Premium Club Seats at Blossom Music Center
Club seats offer plush comfortable seating with the best sightlines at Blossom Music Center! Premium Club seats are reserved specifically for your group and allow you to order food and beverages directly to your seat.