Coors Field
Suites & Premium Seating
Venue Info
Coors Field
2001 Blake Street
Denver, CO
Get Updates
Sign up for our newsletter with offers, updates and featured events at Coors Field.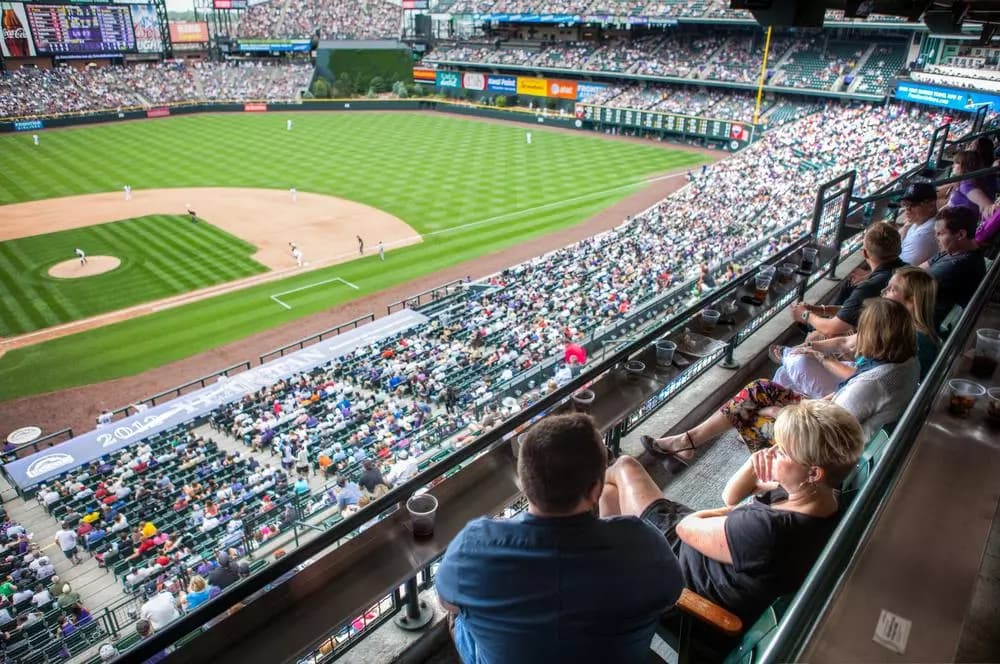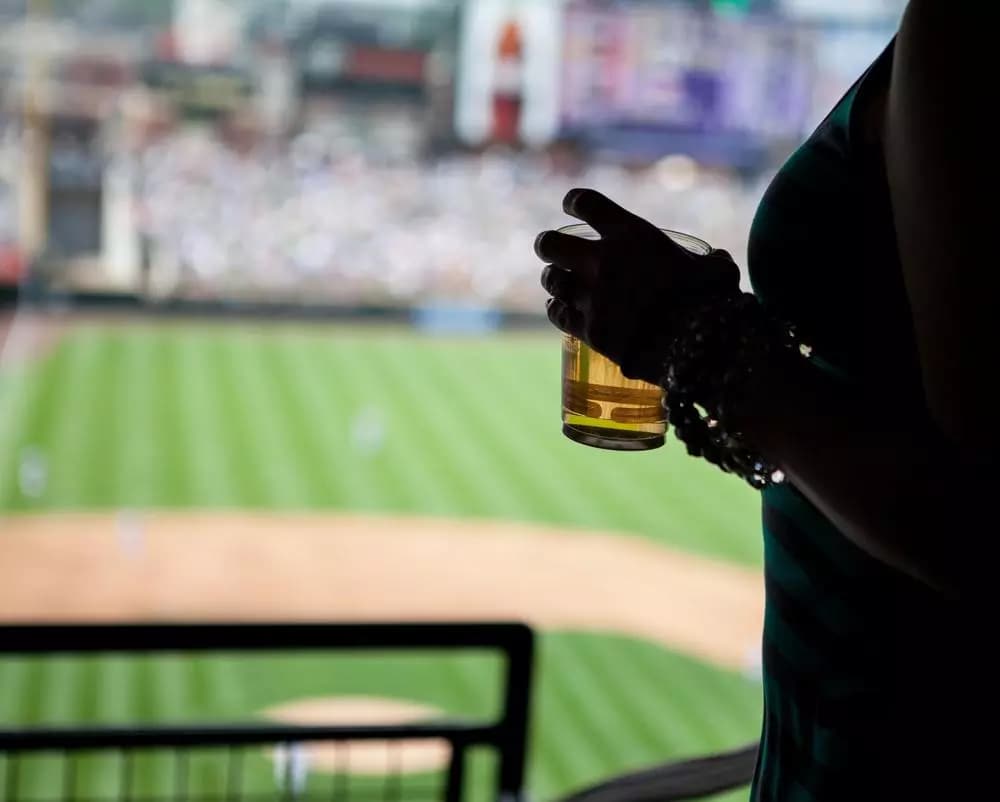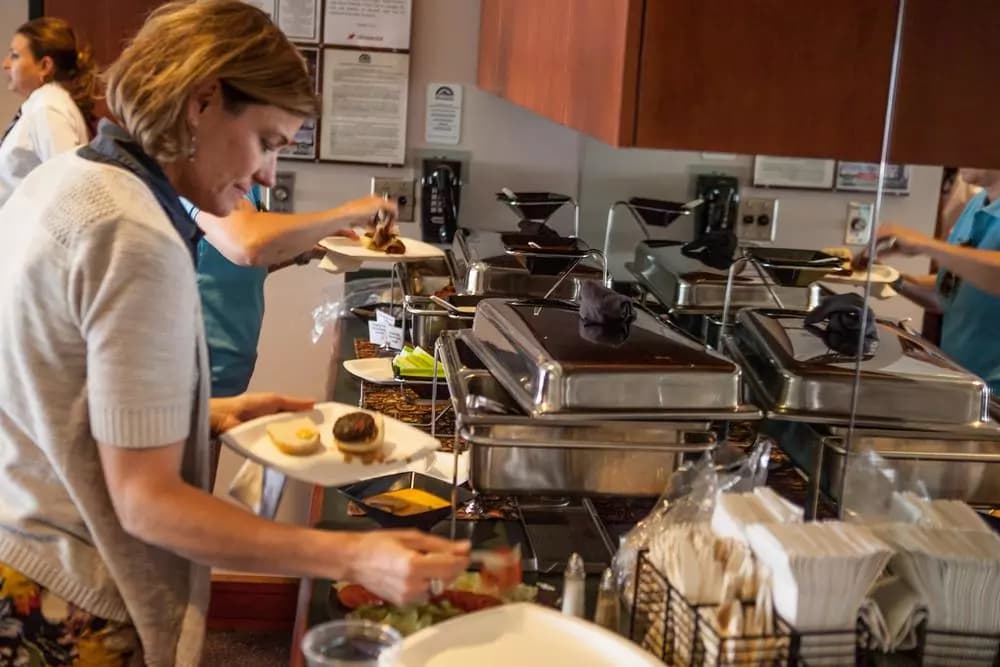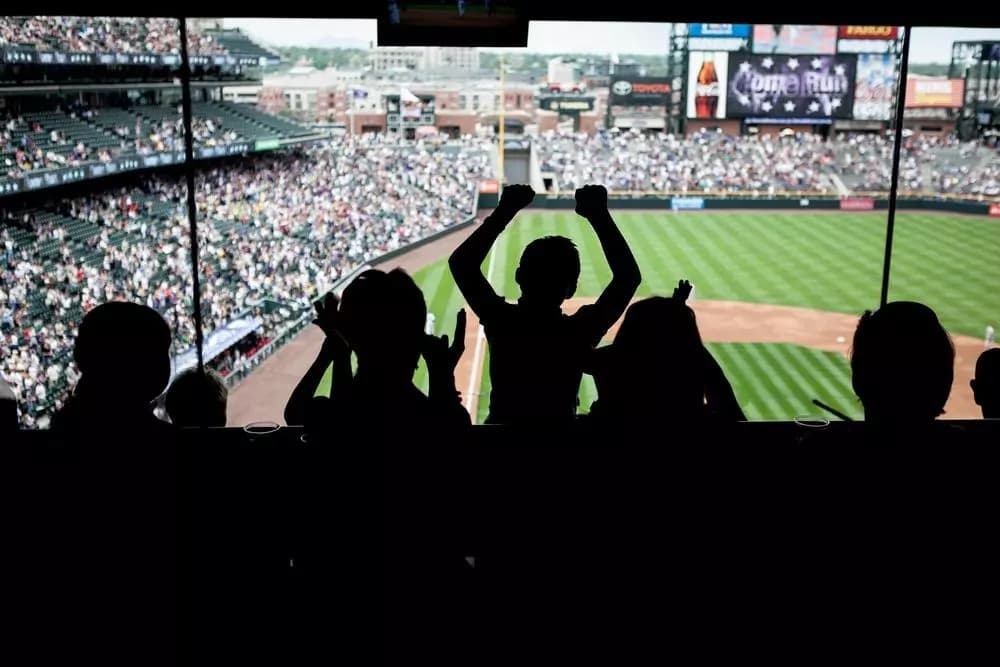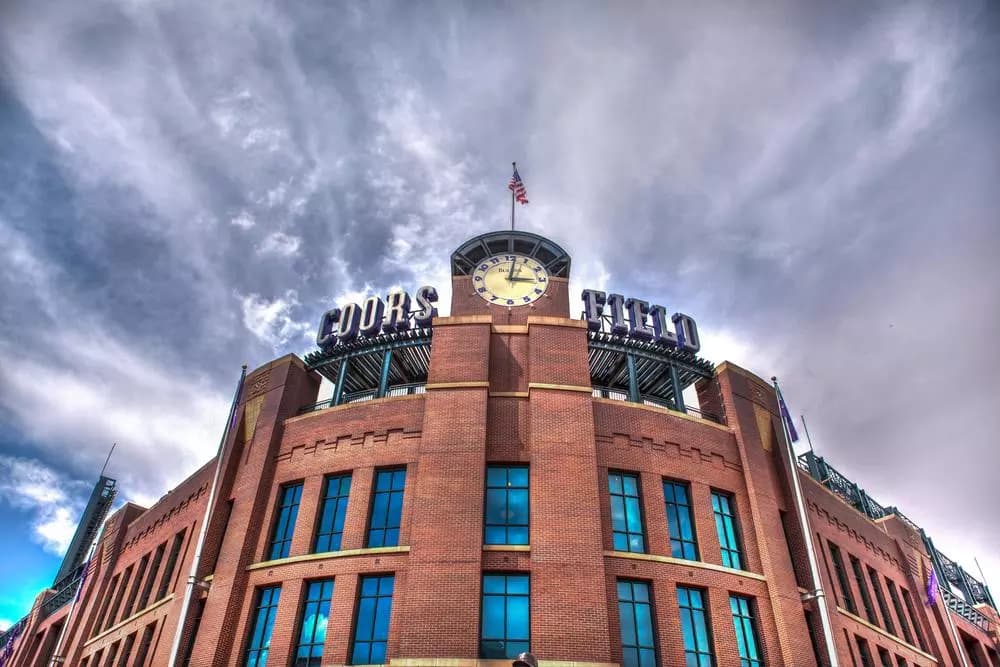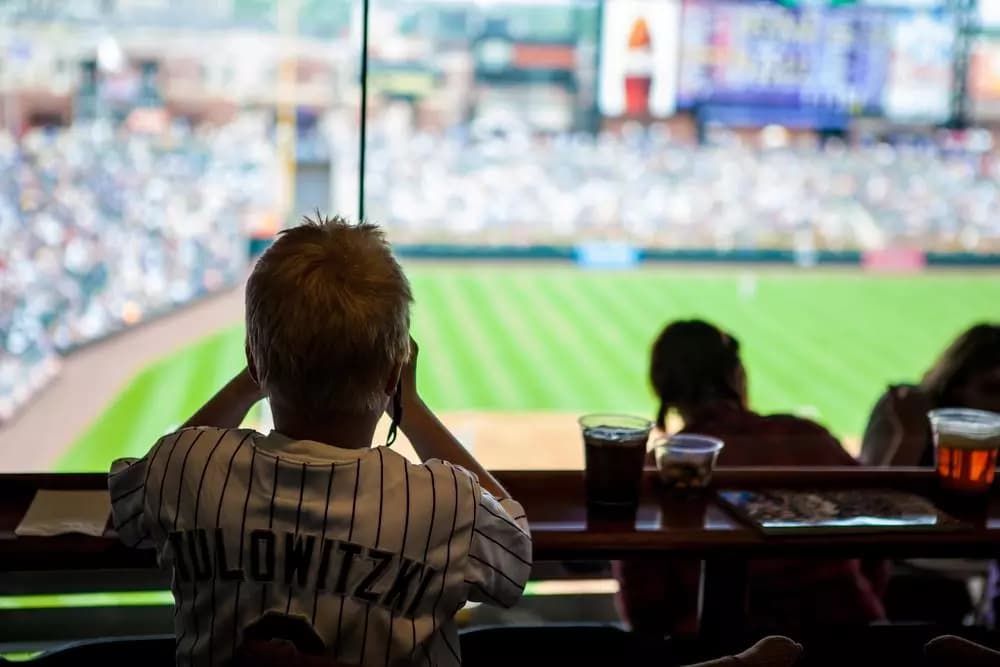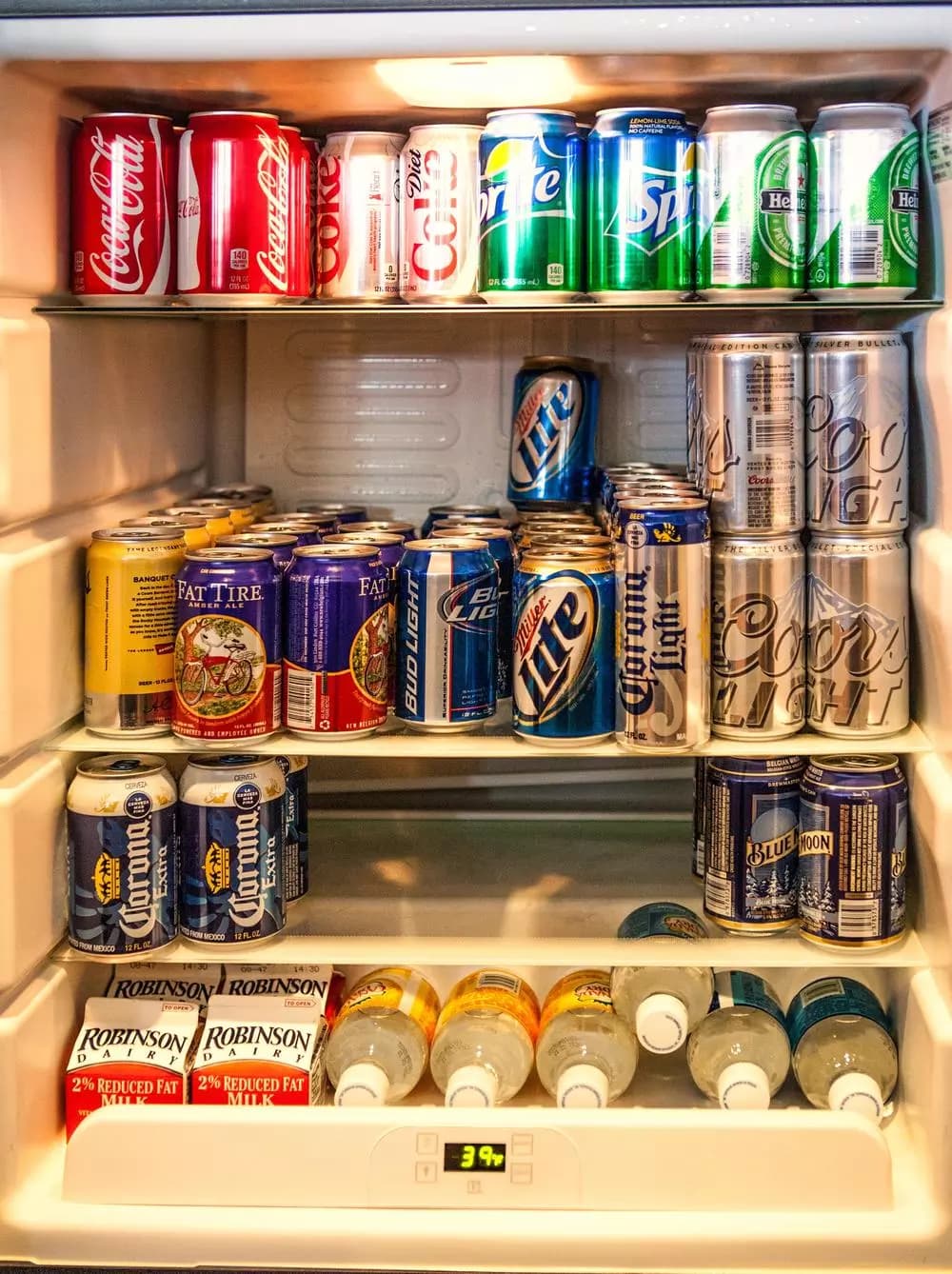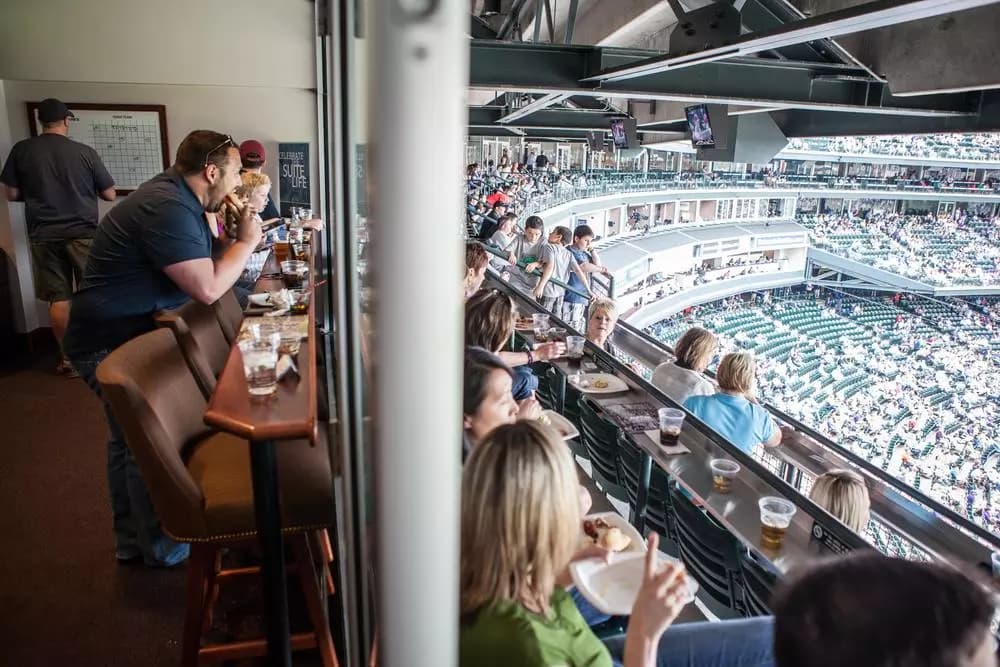 Pricing
Coors Field Luxury Seating Amenities and Details
Coors Field is a state-of-the-art outdoor Major League Baseball field and is home to the Colorado Rockies baseball team. The first-ever concert hosted at Coors Field took place in 2001, featuring Toby Keith and Montgomery Gentry, during the third annual "Evening of Stars & Fireworks". Since then the venue has become an in-demand destination for many of the top concert tours in the nation.
How much does it cost to book a Coors Field suite or club seat?
Colorado Rockies suites cost $2,000 - $8,000. Club seats at Coors Field, like the Infinity Club or Press Club, can range in price from $100 per ticket to $1,000 per ticket.
Popular games, like Opening Day or premium matchups, may cost more. With only a few concerts visiting Coors Field each year, high-demand concerts may cost as much as $5,000 for a full private suite.

Contact a SuiteHop event expert for specific details regarding popular games.

Suite Amenities: Premium seating, digital televisions in each suite, VIP entrances, lounge interior seating, refrigerator, and wet bar
Total Suites at Coors Field: 64
Suite Capacity: 12-24 guests
Low Range

Location

High Range

$3,500

Infield Suites
Suite Level; Between Levels 200 & 300

$6,000

$4,200

Summit Party Suite
Suite Level; Along 3rd Base Line

$6,700

$4,200

Super Suites
Suite Level; Along 1st Baseline

$8,000

$3,800

Mezzanine Party Suites
Above 200 Level; Right Field

$5,000

$200 /Ticket

Infinity Club
Directly Behind Home Plate; Rows 1-6

$1,000 /Ticket

$100 /Ticket

Press Club
200 Level; Beside Press Box

$800 /Ticket
Pricing may be higher or lower than listed above depending on the day of the event, time of the event, and matchup. For example, Opening Day suites have a much higher range, typically costing upwards of $20,000 for a private suite for the event.
Premium Seating
What you can expect from luxury seating at Coors Field
Coors Field is the shining gem of the LoDo neighborhood in Denver. Surrounded by the best restaurants and nightlife in Colorado, a trip to the Mile High City wouldn't be complete without experiencing a Rockies game at Coors Field.
You can now quickly and easily reserve your Coors Field suite or club access online with the help of SuiteHop.
Upon arriving at the ballpark, head directly to the VIP elevators to access the suite levels at Coors Field. Suite ticket holders have access to the full Club Level at Coors Field where you can access exclusive restrooms, premium bars, and the five-star concession options. Club seat ticket holders at Coors Field can enjoy access to the exclusive clubs associated with the specific club section.

Coors Fields suites are furnished with a sofa and/or sofa chairs, balcony seating, a coffee table, 2 flat-screen televisions, a sound system, refrigerator, ice maker, phone, and buffet area and include a coat closet, carpet inlay, and cherry veneer millwork. All suites are climate-controlled, with great views of the on-field action.

Private Suites at Coors Field include the following amenities:
In-suite kitchenette

Luxurious large leather couch-like seating

Window bar-top seating

Private entrance into Coors Field

Access to in-suite catering

Ideal for groups of up to 20 people

Spectacular views of the field
Suite Options at Coors Field
Infield Suites
$3,500 - $6,000 | 12-32 Guests
Located on the Suite Level, between the 200 Level and 300 Level, the Infield Suites offer a traditional suite experience at Coors Field. These upscale suites can accommodate groups of 12 to 32 guests. Each guest can enjoy an exclusive entrance into Coors Field, premium food and beverage options, and indoor/outdoor seating options.
Super Suites
$4,200 - $8,000 | 12-500 Guests
Super Suites at Coors Field is the most flexible suite option for any party size. Ranging in capacity from 12 to 500 guests, these suites are the perfect option for corporate events. Super suite ticket holders can expect contemporary furnishings, premium food and beverage options, balcony seating with a view of the Rocky Mountains, and retractable glass walls for an open-air experience.
Summit Party Suites
$4,200 - $6,700 | 12-75 Guests
Summit Party Suites at Coors Field are located along the third baseline with a climate-controlled suite and outdoor balcony seating. Ticket holders for the Summit Party Suite can enter Coors Filed through the exclusive suite holder entrance. Food and beverage options are available and can be enjoyed with the suite's high-top tables and chairs.
Mezzanine Party Suites
$3,800 - $5,000 | 22-60 Guests
Throw a party at Coors Field from the Mezzanine Party Suites located in the right field. Like all other suites at Coors Field, the Mezzanine Suites offer a temperature-controlled suite, outdoor balcony seating, high-top tables and chairs, and multiple flat-screen TVs. All Mezzanine Party Suite ticket holders are encouraged to enter Coors Field through the exclusive suite holder entrance.
Clubs at Coors Field
Infinity Club
$200 Per Ticket to $1,000 Per Ticket
Experience the Colorado Rockies with the same view as the umpire! Located directly behind home plate, the Infinity Club seats offer a true luxury experience like no other in the stadium. Infinity Club ticket holders are encouraged to use a private entrance into Coors Field and can access their seats from the tunnel behind home plate. Enjoy the game or concert from extra-padded seats, more comfortable than any other at Coors Field. Club ticket holders can either enjoy food and beverages from their seats with the in-seat wait service or from the exclusive Infinity Club Lounge which offers a complimentary buffet.
Press Club
$100 Per Ticket to $800 Per Ticket
After renovations to Coors Field in 2014, the Press Box on the 200 Level was renovated to make room for the Press Club. The seats within the Press Club at Coors Field offer padded seats and an incredible view of the field. Ticket holders for the Press Club can enjoy a private entrance into Coors Field and a complimentary pre-game buffet in the Press Club Lounge.
Stadium FAQ
Your top Coors Field questions answered
Coors Field is the home field of the MLB franchise Colorado Rockies. Coors Brewing Company, located in Golden, Colorado, purchased the naming rights prior to the field's completion in 1995. Coors Field was the first new stadium built in Denver over the six-year period where they vowed to bring professional sports and arena renovation into downtown Denver.
During the construction of Coors Field, dinosaur fossils were discovered when workers were digging. Jokingly, local media suggested that Coors Field be named "Jurassic Park." That idea never really stuck, however, it did eventually lead to the choosing of the Rockies' mascot: a triceratops named Dinger.
While most of the seats in Coors Field are green, on the 20th level of the upper deck, the seats are purple, to mark the line where guests are officially one mile above sea level. (Denver is widely known as the "Mile High City" because of this unique elevation.)
Because of the elevation, Coors Field is known as the most hitter-friendly ballpark in the U.S. since the elevation allows the ball to glide easier through the air, thus resulting in more home runs. To decrease the constant home run potential, the outfield in Coors Field is larger than any other in the country.
How many suites are there at Coors Field?
Coors Field has 64 total suites available for baseball games and special events. Each private suite can hold between 12-24 people, depending on the suite location and level. Large groups may be best suited to the Super Suites or party areas that can seat up to 500 guests per event.
What amenities can I expect in my Coors Field suite?
Coors Field suites are beautifully furnished with leather couches and cherry wood finishes. Suite ticket holders can enjoy the game from the stadium seating outside the suite or sit at the high-top bar and bask in climate-controlled luxury from inside the suite.
What can I expect from club seats at Coors Field?
Coors Field Clubs offer extra-wide, padded seats to enjoy the game or event. In-seat wait service will be available with select menu items. Each club seat grants ticket holders access to the designated club lounge where guests can typically find upscale dining and drink options.
Why should I book my premium Coors Field seats with SuiteHop?
SuiteHop is an online marketplace providing the most comprehensive details and availability for suite events at Coors Field. With real-time pricing and high attention to customer service, SuiteHop's suite & club experts will help you from booking your premium seats all the way to ordering catering for your event.
Can I bring my own food into my suite?
Coors Field is one of the few ballparks in the nation that allows guests to bring snacks and sealed bottles of non-alcoholic beverages into the stadium. On the suite level, this is discouraged as all suites have catering options and packages that can be added to your booking.
When do Coors Field suites open for access?
The suite level at Coors Field opens 90 mins before the start of the game.
How do I get to Coors Field and where do I park?
Coors Field is located in the LoDo area of Denver, Colorado. Ample parking is available in the surrounding ballpark neighborhood or VIP parking passes may be available through your SuiteHop event expert.
Catering
Coors Field Catering explained
Aramark is the official exclusive caterer of Coors Field. Their menu options provide guests with a comprehensive selection of innovative culinary creations to enjoy from a private Coors Field Suite. All food is freshly prepared and delivered straight to your suite.
Catering is only available for private suites and is an additional cost on top of your suite purchase. Catering is not required for your private suite event. If you do not wish to order catering for your suite, your guest may access all of the club-level concessions and any concessions throughout the main concourse of the stadium.
Club seat ticket holders do not have the option to pre-order catering. Club guests may order food and beverages with in-seat wait service, find premium options in the lounge area, or purchase traditional ballpark fare from the club level and main concourse concessions.
Estimated Coors Field Suite Catering Costs
| Options | Pricing |
| --- | --- |
| Full meal with drinks | $50 - $75 per guest |
| Snacks with beer & wine | $20 - $50 per guest |
| Beer & wine alone | $25 - $40 per guest |
Recommended Coors Field Suite Catering Menu
Feeds 20 guests
Cracker Jack

Kettle-Style Potato Chips

Tortilla Chips with Salsa Fresca

Colorado Fresh Farmers Market Vegetables

All Beef Hot Dogs

Chicken Tenders

Slider Burgers

Chocolate Chunk Cookies

12 Non-Alcoholic Beverages

24 Assorted Beers

Wine Varieties
This menu is based on Coors Field & Aramark Catering options. Items are subject to availability.
Pro tip: To lower waste, we recommend ordering fewer beverages upfront. Watch what your guests are consuming and reorder accordingly.
Learn more about in-suite catering at Coors Field catering.