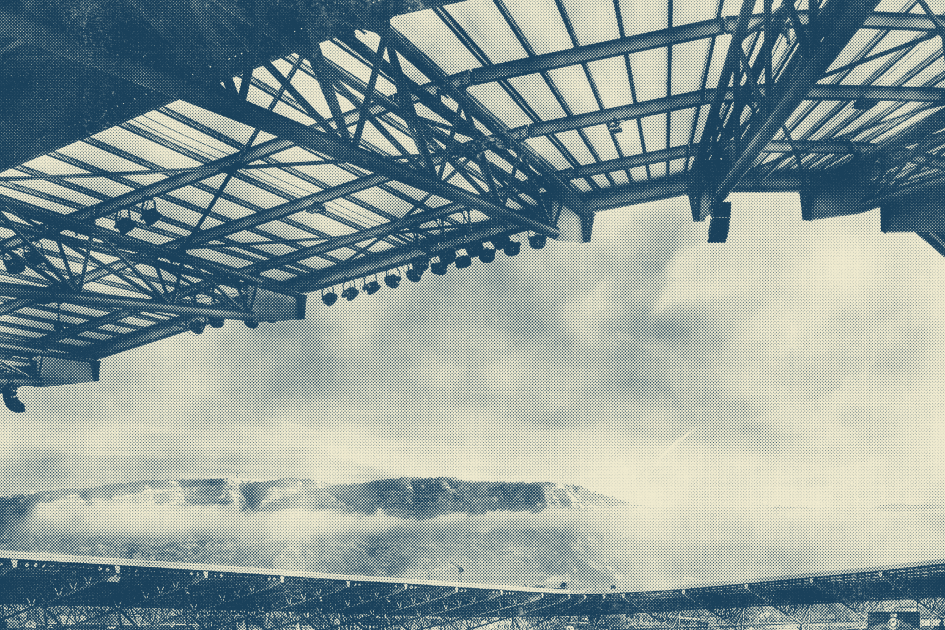 Glen Helen Amphitheater
VIP Boxes & Premium Seating
Venue Info
Glen Helen Amphitheater
2575 Glen Helen Parkway
San Bernardino, CA
Get Updates
Sign up for our newsletter with offers, updates and featured events at Glen Helen Amphitheater.
VIP Boxes
Luxury Concert Experiences at Glen Helen Amphitheater
Summer in San Bernardino California is a dream come true. If you are a music lover, summers are even better thanks to the outdoor concerts at Glen Helen Amphitheater. If sitting out in the warm air under a perfect summer sky while enjoying premium drinks and food as the best bands perform your favorite songs, you need to visit Glen Helen Amphitheater as a VIP Box ticket holder.
Thanks to some sweet perks, VIP ticket holders get to enter Glen Helen Amphitheater through a private entrance. You feel like a rock star as you park close to the venue and enter through this private, red carpet entrance. The lawn seats pale in comparison to the treatment you receive in the VIP Box and you will wonder how you ever went to a concert any other way.
The VIP Experience
VIP Parking 
VIP Box ticket holders get access to buy VIP parking passes. You have a spot in the parking lot right near the entrance reserved just for VIP ticket holders. This parking area is close to the private, VIP entrance. You skip the crowds and go straight to having the time of your life thanks to this VIP benefit.
Access to Private Clubs 
Many outdoor venues now have VIP Clubs for the enjoyment of VIP ticket holders. Glen Helen Amphitheater is one of those venues. Head over to the private VIP club for premium food and drink offerings. You will have lots of space in a premium lounge-like atmosphere where you can still hear the music.
Premium Views 
VIP boxes in Glen Helen Amphitheater offer amazing views. The location of the boxes is right behind the Orchestra seating. You get super close to the stage but you have your own private space to dance and sing the night away. VIP boxes are elevated and get you right in the middle of the excitement. You won't miss a thing except for the crowds!
In-Seat Wait Service 
VIP Box seats have another fabulous benefit, in-seat service. A server will come right to you with the food or drinks you order from the exclusive VIP menu. Your seat will have a Kallpod button that rings the server. He or she will bring you your order and you skip the concession lines. No waiting in line for a beer and a slice of pizza. You can have a premium cocktail and gourmet food brought right to you while you enjoy your favorite band from the VIP Box in Glen Helen Amphitheater.
Exclusive Restrooms 
VIP ticket holders also skip the bathroom lines at Glen Helen Amphitheater. There are private restrooms for VIP guests. You really do experience the concert separate from the overwhelming majority of the crowds from the moment you arrive and it continues to the way you order food and to your bathroom breaks. VIP every step of the way!
Pricing
Ticket and Box Costs at Glen Helen Amphitheater
The VIP experience at Glen Helen Amphitheater might cost a little more but with all the perks and amenities, it is worth it. Enjoy your favorite band like an adult. You don't need rowdy college kids stumbling around you as you sit on a blanket in the lawn seats. You can't see the band from way out there. 
Spring for VIP tickets and make sure you have amazing views, VIP parking and entry, premium dining options, and lots of space to actually enjoy yourself. SuiteHop has exclusive access to VIP seating in Glen Helen Amphitheater and other outdoor venues all over the country. Let the experts at SuiteHop help you plan a night to remember at a concert outdoors this summer.
How much do VIP Tickets Cost
$300 - $600 per ticket 
VIP Tickets for concerts at Glen Helen Amphitheater vary in cost based on the location and artist performing.
Are VIP tickets and VIP Boxes less expensive than regular tickets?
No, VIP options are not typically more affordable than other seats in the venue. VIP Seats offer a premium experience, including access to private clubs, in-seat wait service, and more. 
Ticket Options
Snag a VIP Box or VIP Tickets for your next show
General admission seating at outdoor concerts is anything but premium. You have to stake your claim with a rented lawn chair or a blanket. You can't see and if you do try to sit down, you are likely to be stepped on by some crazy dude dancing too hard after too many light beers. This uncomfortable experience does not have to be how you attend a show at Glen Helen Amphitheater. 
SuiteHop has exclusive access to VIP Box seats at this venue that include special treatment like private entry, private club access, and more.
VIP Box Seating at Glen Helen Amphitheater
Individual VIP tickets may be purchased in boxes and these areas are located in the center of the amphitheater offering the best sightlines of the show. VIP Tickets may be purchased individually and offer extra legroom with comfortable luxury seating.