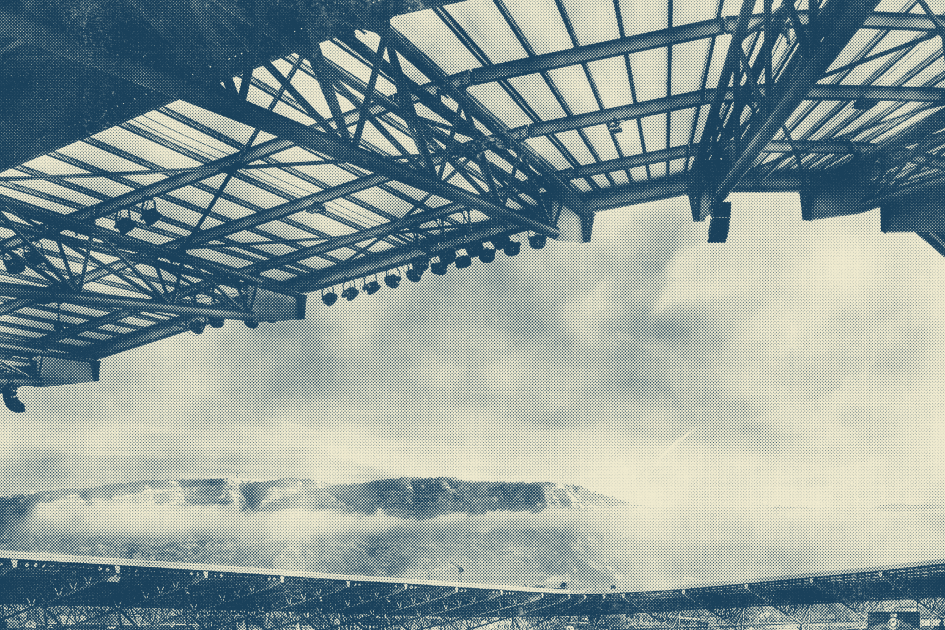 Gorge Amphitheatre
VIP Boxes & Premium Seating
Venue Info
Gorge Amphitheatre
754 Silica Road NW
George, WA
VIP Boxes
Luxury Concert Experiences at the Gorge Amphitheatre
Are you itching to get away from the hustle and bustle of city life, and want to take in a concert, along with some stellar views? Visiting the Gorge Amphitheatre 10 miles outside of Quincy, Washington, is the best way to do just that. Being nestled directly on the Gorge River, The Gorge Amphitheatre has one of the most beautiful scenic views all around.
The VIP Experience at Gorge Amphitheatre
Please note that not all Gorge Amphitheatre listings offer the same amenities. Be sure to look closely at each listing to determine what luxury amenities are included.
Premium Views 
VIP tickets at Gorge Amphitheatre offer the absolute best sightlines in the venue. With elevated seating and unobstructed views, you'll enjoy every minute of the performance.
In-Seat Wait Service 
Ordering a refill is as easy as pushing a button. There is no need to wait for those "in-between act" moments with the in-seat wait service that comes standard with the VIP Box ticket experience.
Exclusive Restrooms 
Who doesn't want a bathroom upgrade when it comes to an outdoor concert? Bathrooms are a big deal. VIP ticket holders have access to the upgraded, air-conditioned, bathrooms.
VIP Parking 
Did you know that Gorge Amphitheatre can hold upwards of 20,000 people? You'll start to feel the truth of that number as soon as you pull up to the parking lot line. Check your listings to see if you can opt for VIP parking passes and skip the massive line. If VIP parking is offered with your ticket purchase, you will be able to use the private entrance and exit into the venue.
Access to VIP Clubs 
VIP Clubs can be an amazing perk with some of the VIP tickets offered on SuiteHop. They include upscale dining options and wait staff dedicated to making your experience as enjoyable as possible. Check your listing to see if access to the Gorge Amphitheaters VIP Clubs is included with your purchase.
Pricing
Ticket Costs at The Gorge
We love visiting the Gorge Amphitheatre because of the natural acoustics that shines because of the surrounding River Gorge.  Take a jaunt into the rural lifestyle and head out of town to catch a concert at the Gorge Amphitheatre. Occasionally, camping and glamping opportunities are available on-site, so you can really make the most of your musical weekend.
Each outdoor venue is set up with unique seating accommodations. We've included the typical options you may find for summer concerts, but special situations may apply.
How much do VIP Tickets Cost
$300 - $600 per ticket 
VIP Tickets for concerts at amphitheatres vary in cost based on the location, the artist performing, and the available amenities included.
Are VIP tickets and VIP Boxes less expensive than regular tickets?
No, VIP options are typically more expensive than other seats in the venue. VIP Seats offer a premium experience than any other GA ticket at the Gorge.
Ticket Options
VIP Box Options at Gorge Amphitheatre
With SuiteHop you can enjoy the best seats at The Gorge with premium amenities. Check out the ticket options and rock out like a VIP this summer
VIP Box Seating at Gorge Amphitheatre
Individual VIP tickets may be purchased in boxes and these areas offer the best sightlines of the show and often include access to premium areas like dedicated clubs and private restrooms. VIP Tickets may be purchased individually and offer extra legroom with comfortable luxury seating. Check each listing to be sure which luxury amenities are included in your VIP ticket purchase.
Premium Club Seats at Gorge Amphitheatre
Premium Club seats offer plush comfortable seating with the best sightlines at The Gorge! Premium Club seats are reserved specifically for your group and allow you to order food and beverages directly to your seat.