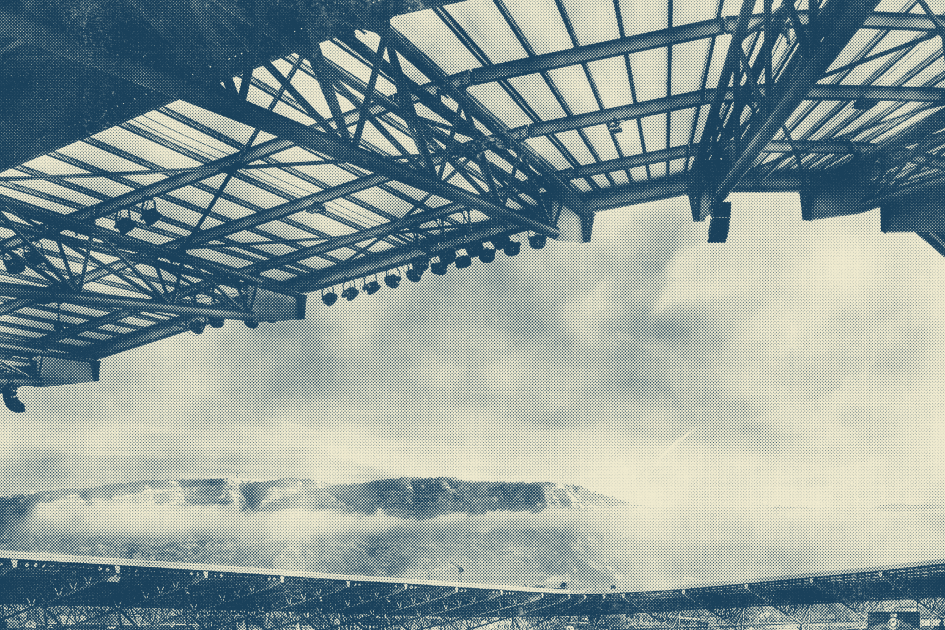 Hard Rock Stadium
Suites & Premium Seating
Venue Info
Hard Rock Stadium
2269 Dan Marino Blvd
Miami, FL
Get Updates
Sign up for our newsletter with offers, updates and featured events at Hard Rock Stadium.
Suite Pricing
Hard Rock Stadium Suite Pricing and Amenities
In the heart of Miami, fans fill up the stands of Hard Rock Stadium for football games and the best concerts. This stadium is home to the world-famous Miami Dolphins and one of the most iconic college football bowl games, the Orange Bowl, is played here every year.
SuiteHop has the best access to Hard Rock Stadium private suites for Miami Dolphins football games and concerts. Be a VIP at Hard Rock Stadium by planning a party or event in a Hard Rock Stadium suite with friends, clients, or coworkers. SuiteHop can guide you through the whole process with our expert knowledge of in-suite events and venues.
How much do suites at Hard Rock Stadium cost?
$18,000 -$50,000

The price of Hard Rock Stadium suites is determined by matchup and location in the stadium. Private suites are available for all home games and concerts with pricing starting at $18,000 and may cost as much as $50,000.

Amenities: Interior and exterior seating, access to private Club Level and VIP Lounges and Clubs, access to order gourmet catering and VIP Parking, luxuriously appointed with comfortable and stylish furnishings 
Suite Capacity: 16-26 guests
| Low Range | Location | High Range |
| --- | --- | --- |
| $35,000 | The Nines Suites | $50,000 |
| $20,000 | Lower Level Suites | $42,000 |
| $18,000 | Mezzanine Suites | $35,000 |
Private Suites
Host the perfect party, meeting, or get together in a private Hard Rock Stadium Suite
Hard Rock Stadium suites are all newly renovated and offer amenities and perks that you will not find anywhere else. Whether you want to celebrate the birthday of a huge Miami Dolphins fan or you want to thank clients with a fun evening at a concert, a private suite in Hard Rock Stadium is the perfect venue.
Hard Rock Stadium Executive Suites are luxuriously appointed and give you climate-controlled, private spaces to gather. SuiteHop is here to help you plan your event in a Hard Rock Stadium suite with their expertise and exclusive access to this venue. A party or event in a suite lets you connect with a group of friends, family, coworkers, or clients in a way that is unforgettable.
Private suites are available for parties of 16-26 guests.
What are the options?
The Nines Suites
Located on the field level, the Nines suites in Hard Rock Stadium are some of the most luxurious suites ever designed in any stadium. With an exclusive experience that includes all-inclusive upscale dining, you and your guests will never leave your seats. The view is enviable and even arriving at the stadium and leaving after your event is expedited with the VIP lane. The exterior seating is lounge style. The Nines Suite guests also have a private lounge to visit during the event if they do want to leave the suite for a break. If you crave luxury and want to be treated like royalty, Nines suites are the way to go!
Sideline Suite
Sideline Suite guests get all the perks of a suite with front and center views of the action. These suites are newly renovated. The seating is new. Catering is served alongside drink rails, granite countertops, and tile flooring. There are HDTVs, USB chargers, and Wi-Fi in the suite. Take advantage of the VIP clubs and private club level available to suite guests.
Mezzanine Suite
Hard Rock Stadium Mezzanine Suites are located just above the Sideline so you still get a fantastic view of the field or stage. These suites are newly renovated. The seating and interior features are all brand new. Use HDTVs, USB chargers, and Wi-Fi to stay connected throughout your private event in Hard Rock Stadium. The seating is so comfortable in the climate-controlled space.
Red Zone Suite
You feel like you are part of every Red Zone play in these suites. With renovations that include new seating and HDTVs, you will be pampered right in the middle of the excitement. In-suite catering is available for purchase.
Stadium FAQ
All about the suites at Hard Rock Stadium
Hard Rock Stadium in Miami, Florida is home to the Miami Dolphins of the NFL as well as the host stadium to the University of Miami Hurricanes and the annual Orange Bowl. This stadium was recently renovated and the VIP experience is fresh and exciting.
Hard Rock Stadium was known as Joe Robbie Stadium when it opened in 1987. It has seen a lot of change over the years, including name and team changes. The Florida Marlins baseball team played here for a little while and so many huge sports and entertainment events took place here including five Super Bowls, four BCS National Championships games, and WrestleMania.
As a fan, you will have a top-notch experience here thanks to recent renovations. From seating and concessions to the screens that display during the game, Hard Rock Stadium got a facelift. The Hard Rock Stadium VIP suites are all new and SuiteHop has more access to these Hard Rock Stadium suites for single games or concerts than any other provider. Let the SuiteHop experts secure the ideal Hard Rock Stadium suite for you as you plan a private event. You and your guests will have privacy in the middle of the excitement in your premium seating with all the perks!
Why should I book my Hard Rock Stadium suite with SuiteHop?
SuiteHop is an online marketplace providing the most comprehensive details and availability for Hard Rock Stadium games and events. With real-time pricing and high attention to customer service, SuiteHop's suite experts will help you from booking your suite all the way through ordering catering for your event.
What is included in a Hard Rock Stadium suite?
At Hard Rock Stadium, you can have it all in one of the premium suites available for Miami Dolphins home games, concerts, and other events. The suites are all new and provide guests with the finest amenities like interior and exterior plush seating.
How do I get to the suite level at Hard Rock Stadium?
Suites are located throughout the stadium. Refer to your suite location for the best way to access your suite. Your SuiteHop expert can assist you if needed.
When do Hard Rock Stadium suites open for access?
Hard Rock Stadium gates open two hours prior to the start of an event
Where is Hard Rock Stadium?
Hard Rock Stadium is located outside Miami. The address is 347 Don Shula Drive, Miami Gardens, FL 33056.
Where should I park for an event or game at the Hard Rock Stadium?
Some suite purchases include a limited number of VIP Parking passes. Confirm with your SuiteHop expert if parking is included in your booking. All VIP parking is located adjacent to the stadium.

For other guests planning to park without a parking pass, you can use your SunPass to pay for parking. Just look for the SunPass Plus logo on the parking lots and you can park there using your SunPass as payment.

If you use a rideshare to and from Hard Rock Stadium, choose Uber. As the official rideshare partner, Uber has a dedicated drop-off and pick-up spot located in Lot 14 of the Hard Rock Stadium Parking.

Public Transportation is a great option for arriving at Hard Rock Stadium Miami-Dade transit runs service from the Earlington Heights Metrorail Station to Hard Rock Stadium. You can also take the Metrobus 297 to arrive at Hard Rock Stadium for games and concerts.
Catering
Hard Rock Stadium Catering Explained
The catering for suites at Hard Rock Stadium is provided by Centerplate Catering. Dining in your private Hard Rock Stadium suite is one of the biggest perks of the suite life. The menu choices do not disappoint. It is like dining at a five-star restaurant.
In-suite catering is the detail that will really allow your event in a private suite at Hard Rock Stadium to stand out. You and your guests never wait in line for food or drinks so you don't miss an instance of the game or event. Don't miss out on this perk.
Catering is at an additional cost and your SuiteHop customer service expert will assist you with placing the best order for your group. If you choose to skip the in-suite catering, you and your guests will have plenty of options throughout Hard Rock Stadium for concessions.
Estimated Hard Rock Stadium Suite Catering Costs
| Options | Pricing |
| --- | --- |
| Full meal with drinks | $100 - $150 per guest |
| Snacks with beer & wine | $50 - $100 per guest |
| Beer & wine alone | $25 - $50 per guest |
SuiteHop Recommended Suite Catering Menu
Feeds 20 guests
Bottomless Bucket of Freshly Popped Popcorn

Chicken Tender Bites and Crispy Chicken Wings

Southern-Style Potato Salad

Romaine and Kale Caesar Salad

Ultimate Hot Dog Bar with Chili

Everglades BBQ Company Pulled Pork

Cookies and Double Fudge Brownies

12 Non-Alcoholic Beverages

24 Assorted Beers
This menu is based on Hard Rock Stadium Suite Catering offerings. Items are subject to availability. 

Pro tip: To lower waste, we recommend ordering fewer beverages upfront. Watch what your guests are consuming and reorder accordingly.