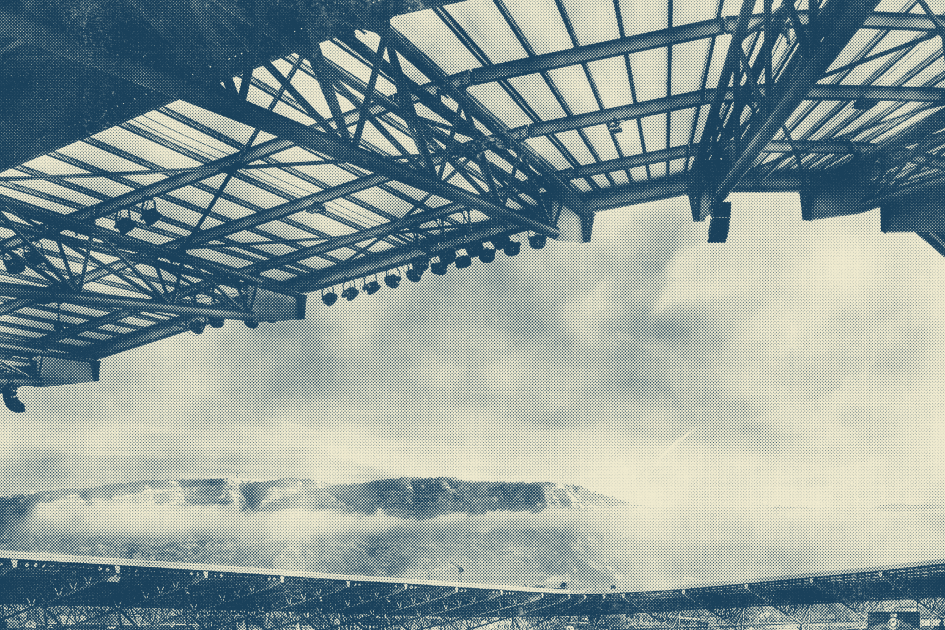 Jiffy Lube Live
VIP Boxes & Premium Seating
Venue Info
Jiffy Lube Live
7800 Cellar Door Drive
Bristow, VA
Get Updates
Sign up for our newsletter with offers, updates and featured events at Jiffy Lube Live.
VIP Boxes
Luxury Concert Experiences at Jiffy Lube Live
About 35 miles from Washington DC lies Jiffy Lube Live, which is an outdoor amphitheatre commonly used as a music concert venue. In the past, Jiffy Lube Live has also been home to some other amazing happenings including presidential campaign visits and many other presentations.
In the front of sections 202-204 house the exclusive VIP Boxes at Jiffy Lube Live. Each box is considered semi-private, has a movable table and chairs, and can perfectly accommodate between 4-8 guests, per semi-private box. 
VIP Boxes inside the VIP section at Jiffy Lube Live are available through SuiteHop. Jiffy Lube Live VIP box tickets are available as both individual tickets or semi-private groups. If you wish to book all of the tickets in your box, please let us know so we can accommodate that request.
The VIP Experience at Jiffy Lube Live 
Note: Not all premium ticket listings offer the same amenities. Be sure to read you ticket listing description to know all the amenities included in your purchase.
Premium Views 
The views inside a Jiffy Lube Live VIP Box are some of the best in the house. They are located behind floor seat sections 202-204 and are right in the middle of the stage. Enjoy your event comfortably away from the noisy and out-of-control pit area.
VIP Parking 
VIP parking passes are available to most premium ticket holders at an additional cost. Private VIP lots are closer to the venue, and also have a private gate to get from your VIP Parking lot to your box seats.
VIP Club Dining 
Most VIP box tickets at Jiffy Lube Live come with access to the hottest VIP Club dining areas. Jiffy Lube Live clubs include an outdoor pavilion, comfortable seating, and amazing food and top-shelf liquor options at an additional cost. Be sure to read your listing description to know if your tickets offer access to the exclusive club.
In-Seat Wait Service 
In-seat wait service is available for VIP Box ticket holders at Jiffy Lube Live. The helpful staff are always ready to assist you with your needs and are happy to do all the leg work of fetching refills or getting food from the upgraded dining menu available only to VIP box patrons.
Exclusive Restrooms 
Exclusive VIP restrooms at Jiffy Lube Live make being a VIP Box ticket holder feel luxurious. Restrooms are clean, easily accessible, and (in many cases) climate-controlled.
Pricing
Ticket Costs at Outdoor Amphitheatres
Jiffy Lube Live is a stunning outdoor pavilion just outside of Washington DC in Prince William County. Take a relaxing drive outside of the city for a night in the country, and take in a summertime concert this year in a VIP Box at Jiffy Lube Live.
How much do Jiffy Lube Live VIP Tickets Cost
$200 - $800 per ticket 
VIP Tickets vary in cost based on the location, the artist performing, and the premium amenities included.
Are VIP tickets and VIP Boxes less expensive than regular tickets?
VIP tickets for Jiffy Lube Live are a great way to impress friends or clients for a concert night while building important relationships and sharing a common hobby. You may be shocked to learn that, on occasion VIP tickets for Jiffy Lube Live are comparable in price to regular floor tickets, yet come with much more upgraded options sure to impress.
Ticket Options
VIP Box Options at Jiffy Lube Live
Outdoor concerts in the grass are a thing of the past. With SuiteHop you can enjoy the best seats in the house with premium access to exclusive VIP ticket holder amenities. Check out the options and rock out like a VIP this summer.
VIP Box Seating at Jiffy Lube Live
Individual VIP tickets at Jiffy Lube Live may be purchased in boxes and these areas typically include sunshade in addition to the best sightlines of the show. Jiffy Lube Live VIP Tickets may be purchased individually and offer extra legroom with comfortable luxury seating.
Premium Club Seats at Jiffy Lube Live
Premium Club seats offer plush comfortable seating with the best sightlines at Jiffy Lube Live! Premium Club seats are reserved specifically for your group and allow you to order food and beverages directly to your seat.