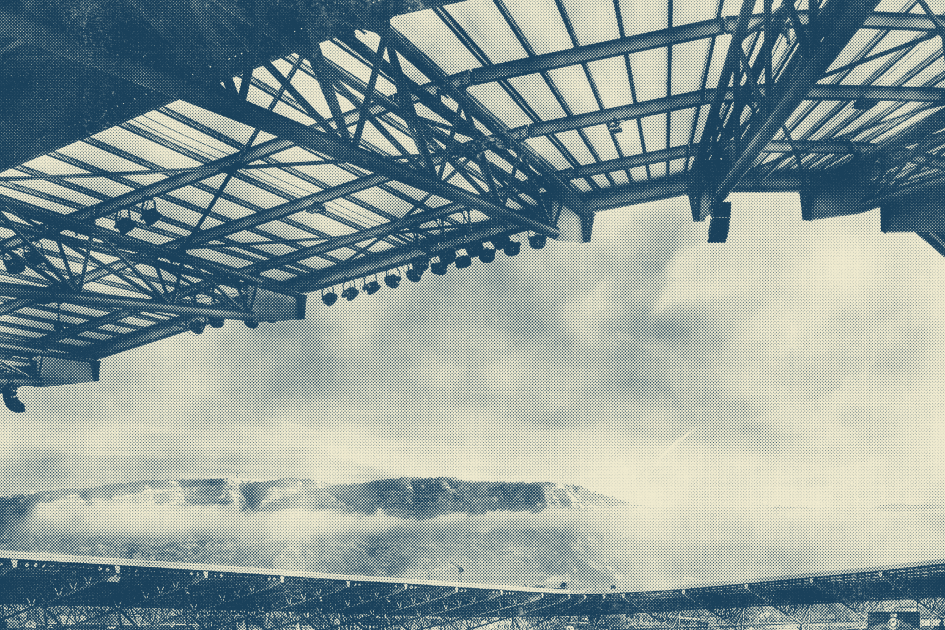 Lakewood Amphitheatre
VIP Boxes & Premium Seating
Venue Info
Lakewood Amphitheatre
2002 Lakewood Way Southwest
Atlanta, GA
Get Updates
Sign up for our newsletter with offers, updates and featured events at Lakewood Amphitheatre.
VIP Boxes
Luxury Concert Experiences at Lakewood Amphitheatre
There is nothing as sweet as a southern summer night. When you combine the best concerts with picture-perfect nights in Atlanta, Georgia, dreams come true. Lakewood Amphitheatre treats fans a VIP treatment that will thrill them. Your summer concert experience can be so much more than sitting on the lawn, squinting to see your favorite band. Get the best seats with amazing views and luxurious amenities and change the way you see the amphitheater experience.
With box seats offering picture-perfect views and in-seat wait service, you will never want to slum it out in the lawn seats again. Don't sit on a blanket in the grass eating hot dogs. Sit in plush seating with plenty of room while the gourmet food and drinks are brought to you during the show of your choice at Lakewood Amphitheatre. 
VIP Ticket options vary from venue to venue. Refer to the specific seating options at the venue you want to attend for details about the options available.
At some venues, you can book as few as 2 seats in a VIP Box and share the experience with other concert-goers. For a private experience, you can book the entire VIP Box by purchasing all the seats.
Note: VIP Ticket amenities vary per listing. Refer to the specific listing description for details about the amenities available. 
The VIP Experience
Premium Views 
The VIP seating in Lakewood Amphitheatre gives you direct views of the stage. Because your seating is reserved, you don't have to fight for your space like in the general admission sections. Choose from VIP Club Seats and VIP Boxes. All VIP seating is located at the center. The VIP boxes are elevated so you can take it all in from the comfort of the spacious assigned seats.
VIP Parking 
The Lakewood Amphitheatre VIP Parking is right by the special VIP entrance. Parking passes are an additional cost and can take the stress out of your arrival. If you choose to purchase parking, you can quickly get to your VIP seats through the VIP entrance. You skip the lines and the hassle and jump right to sitting in the VIP seating section, jamming out to your favorite band under the Georgia summer stars.
Access to Private Clubs 
There are two VIP Clubs for exclusive VIP guests inside Lakewood Amphitheatre. One club is inside and air-conditioned to take a break from the heat. The second club is outside featuring covered picnic tables and space to hang out. Both clubs offer premium food and drink options to purchase. Not all VIP tickets offer access to these clubs. Be sure to read your ticket listing description to know if you have access to the private clubs at Lakewood Amphitheater.
In-Seat Wait Service 
Whether you choose VIP Club Seats or VIP Box Seats, there is an in-seat wait service available for all events. Your seating includes your own Kallpod buttons that allow you to request your server instantly. Order from the menu of gourmet selections, craft cocktails, beers, and wine without missing a moment of the concert.
Exclusive Restrooms 
We all know the bathrooms at large venues can get pretty gross and to top it off, you wait in line forever. Don't listen to your favorite song from the bathroom line. VIP ticket holders have access to private restrooms!
Pricing
Ticket Costs at Outdoor Amphitheatres
Sing away your summer nights from the VIP seating in Lakewood Amphitheatre. SuiteHop has access to the best shows and seats all summer long. Browse through our live listings and view the best VIP ticket experiences near you.
How much do VIP Tickets Cost
$180 - $700 per ticket 
VIP Tickets for concerts at Lakewood vary in cost based on the location, the artist performing, and the specific amenities included.
Are VIP tickets and VIP Boxes less expensive than regular tickets?
No, VIP options are not typically more affordable than other seats in the venue. VIP Seats offer a premium experience with upscale amenities. 
Ticket Options
Snag a VIP Box or VIP Tickets for your next show
Enjoy a concert under the stars without sitting in the itchy grass, fighting for a crummy view of the stage. Thanks to our exclusive access to the hottest outdoor venues, SuiteHop can help you acquire premium VIP seating with amazing perks that start from the moment you arrive at Lakewood Amphitheatre.
Check out the options and rock out like a VIP this summer.
VIP Box Seating at Lakewood Amphitheater
Box seats vary from venue to venue. Individual VIP tickets may be purchased in boxes and these areas typically include sunshade in addition to the best sightlines of the show. VIP Tickets may be purchased individually and offer extra legroom with comfortable luxury seating.
Premium Club Seats at Lakewood Amphitheatre
Premium Club seats offer plush comfortable seating with the best sightlines in Lakewood Amphitheatre! Premium Club seats are reserved specifically for your group and allow you to order food and beverages directly to your seat.