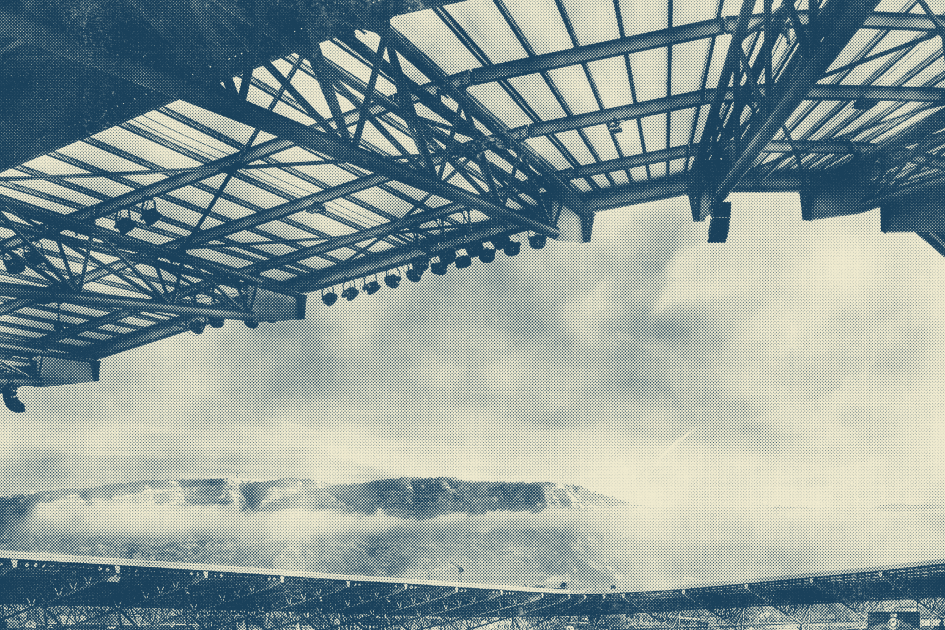 Oak Mountain Amphitheatre
VIP Boxes & Premium Seating
Venue Info
Oak Mountain Amphitheatre
1000 Amphitheater Road
Pelham, AL
Get Updates
Sign up for our newsletter with offers, updates and featured events at Oak Mountain Amphitheatre.
VIP Boxes
Luxury Concert Experiences at Oak Mountain Amphitheatre
Birmingham has a booming music scene and Oak Mountain Amphitheatre is a huge part of that! The hottest acts in music stop here and amaze fans with the best performances under the starry Alabama skies. There is nothing like singing along to your favorite band surrounded by the natural beauty of Oak Mountain and you can experience this from a VIP Box or the Red Carpet lounge. VIP seating at Oak Mountain Amphitheatre is the best way to enjoy a show in Alabama.
The VIP ticket experience at Oak Mountain Amphitheatre covers every aspect of attending a show. You will get access to a semi-private space with comfortable seating options, premium food and beverage options, and more. Don't slum it in the lawn seats. Upgrade yourself. You deserve it!
At some venues, you can book as few as 2 seats in a VIP Box and share the experience with other concert-goers. For a private experience, you can book the entire VIP Box by purchasing all the seats.
Note: VIP Ticket amenities vary per listing. Refer to the specific ticket listing description for details about the available amenities. 
The VIP Experience
Premium Views 
The VIP boxes and the Red Carpet lounge views are ideal. You will be located right above the single reserved seating area. The lounge and the boxes are unobstructed. Nothing will come between you and your favorite artist.
VIP Parking 
VIP parking passes are available to purchase in addition to your premium tickets at Oak Mountain Amphitheatre.
Access to Private Clubs 
Exclusive VIP ticket holders can take a break from the show to enjoy premium food and beverage options within the private club inside Oak Mountain Amphitheatre. Not all premium tickets include access to private clubs. Refer to your ticket listing description for details on private club access.
In-Seat Wait Service 
For some VIP seating, there are in-seat Kallpod buttons that request a server to your seat. Order premium food and drink and don't spend a minute in a concessions line during your show.
Exclusive Restrooms 
Private restrooms are reserved for VIP ticket holders and Red Carpet Lounge guests only keeping the lines short and the facilities tidy.
Pricing
Ticket and Box Costs at Oak Mountain Amphitheatre
See music's biggest artists at one of the best venues in your sweet home Alabama like a real fan. The VIP experience at Oak Mountain Amphitheatre does not disappoint. SuiteHop has exclusive access to VIP seating in this venue and other outdoor venues all over North America.
SuiteHop has access to VIP seating in many outdoor venues. All offer their own special experiences. Here is a picture of what you can expect at Oak Mountain Amphitheatre.
How much do VIP Tickets Cost
$400 - $800 per ticket 
VIP Tickets vary in cost based on the location and artist performing.
Are VIP tickets and VIP Boxes less expensive than regular tickets?
No, VIP tickets do come at a premium but they are not as expensive as you would expect considering all the perks and benefits that come with being a VIP ticket holder. 
Ticket Options
VIP Box Options at Oak Mountain Amphitheatre
Outdoor concerts in the grass are a thing of the past. With SuiteHop you can enjoy the best seats in the house with premium access to exclusive VIP ticket holder clubs and amenities. Check out the options and rock out like a VIP this summer.
VIP Box Seating at Oak Mountain Amphitheatre
VIP Boxes are located in the center of the amphitheatre above the 100 level of seating. Boxes offer the best sightlines of the show and typically have an in-seat Kallepod that allow you to order in-seat wait service directly to your group. Tickets may be booked individually.
Premium Club Seats at Oak Mountain Amphitheatre
Premium Club seats offer plush comfortable seating with the best sightlines at Oak Mountain Amphitheatre! Premium Club seats are reserved specifically for your group and allow you to order food and beverages directly to your seat.