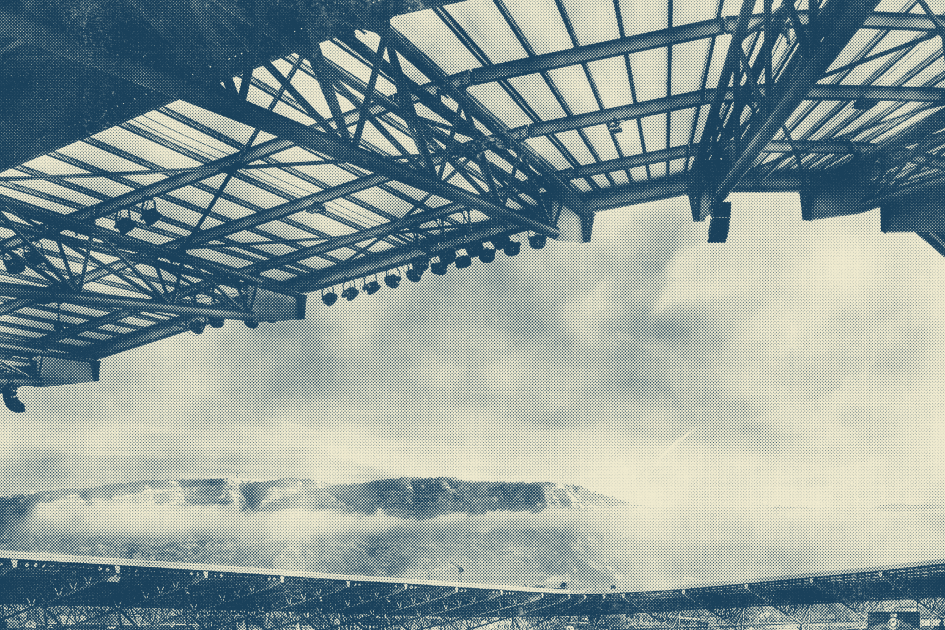 PNC Bank Arts Center
VIP Boxes & Premium Seating
Venue Info
PNC Bank Arts Center
Exit 116, Garden State Pkwy
Holmdel, NJ
Get Updates
Sign up for our newsletter with offers, updates and featured events at PNC Bank Arts Center.
VIP Boxes
Luxury Concert Experiences at PNC Bank Arts Center
Every year from May to September, PNC Bank Arts Center opens its doors to welcome all fans to Holmdel Township, New Jersey, as one of the metropolitan areas largest outdoor venues. (It can hold more than 17,000 people!) 
Instead of waiting in lines and traffic, imagine entering into the PNC Bank Arts Center like a true MVP through the private VIP entrance doors, complete with red carpet. (Paparazzi not included.) 
At some venues, you can book as few as 2 seats in a VIP Box and share the experience with other concert-goers. For a private experience, you can book the entire VIP Box by purchasing all the seats.
Note: VIP Ticket options vary from venue to venue. Refer to the specific seating options at the venue you want to attend for details about the options available. 
Luxury Options at PNC Bank Arts Center 
VIP Box Seats PNC Bank Arts Center include: 
Best views of the stage

Rows of 4 seats

In-seat Wait-service

Access to VIP Club (only included when specifically noted in a listing)

Nicer restrooms (offer air-conditioned bathrooms)
Private Suites at PNC Bank Arts Center include
10 person private suites

VIP Club Access

In-suite catering
The VIP Experience at PNC Bank Arts Center
VIP Parking 
Who wants to wait in line to park? Or, even worse, who wants to leave a concert only to sit battling two hours of exit traffic on the way out? If VIP Parking passes are included in your VIP Box Seat experience, you will be conveniently situated by a private entrance/exit, and have access to a private parking lot that you won't be sharing with 15,000 of your closest "friends." Parking is only included in your purchase if specifically noted on the listing. 
Access to VIP Clubs 
VIP Clubs are some of our favorite perks to getting access to the VIP section. They include upscale dining options, in-suite catering options, and wait staff dedicated to making your experience as enjoyable as possible. You'll never want to go back to waiting in long lines for hot dogs in between acts ever again. Please note that VIP Club access is only included when specifically noted on a listing.
Premium Views 
VIP tickets at PNC Bank Arts Center offer the absolute best sightlines in the venue. With elevated seating and center sage views, you'll enjoy every minute of the performance.
In-Seat Wait Service 
Don't miss a moment of the concert with in-seat wait service and catering delivered straight to your seat within moments. Need another beer? There's no special line for that in the VIP Section.
Exclusive Restrooms 
The nicer and cleaner restrooms are a definite perk to purchasing VIP Tickets at PNC Bank Arts Center. Restrooms are air-conditioned and are guaranteed to have way less traffic in and out of them, so they will be less busy, and ultimately cleaner than your average lawn ticket restroom.
Pricing
Ticket and Box Costs at PNC Bank Arts Center
At PNC Bank Arts Center, the large amphitheatre is only open during those warm summer months, and nothing goes hand-in-hand quite like seeing your favorite performer in New Jersey at PNC Bank Arts Center. 
Each outdoor venue is set up with unique seating accommodations. We've included the typical options you may find for summer concerts, but special situations may apply.
How much do VIP Tickets Cost
$300 - $600 per ticket 
VIP Tickets for concerts at amphitheatres at PNC Bank Arts Center vary in cost based on the artist performing.
Are VIP tickets and VIP Boxes less expensive than regular tickets?
No, VIP options are not typically more affordable than other seats in the venue. VIP tickets provide perks like access to the private restrooms, unbelievable views of the concert, delicious food available for purchase from the VIP Club, and VIP parking tickets.
Ticket Options
VIP Box Tickets at PNC Bank Arts Center
Are you itching to experience a summertime concert, but would prefer to do it with some premium perks and amenities that you can't have while sitting on a blanket in the grass? With SuiteHop you can enjoy the best seats in the house with access to exclusive VIP ticket holder clubs and amenities. 
Check out the options and rock out like a VIP this summer.
VIP Box Seating at PNC Bank Arts Center
Individual VIP tickets may be purchased in boxes at PNC Bank Arts Center and these areas offer the best sightlines of the show and comfortable seating with additional legroom. Box seats are semi-private spaces separated from general seating. Box seating includes in-seat wait service and access to VIP amenities.