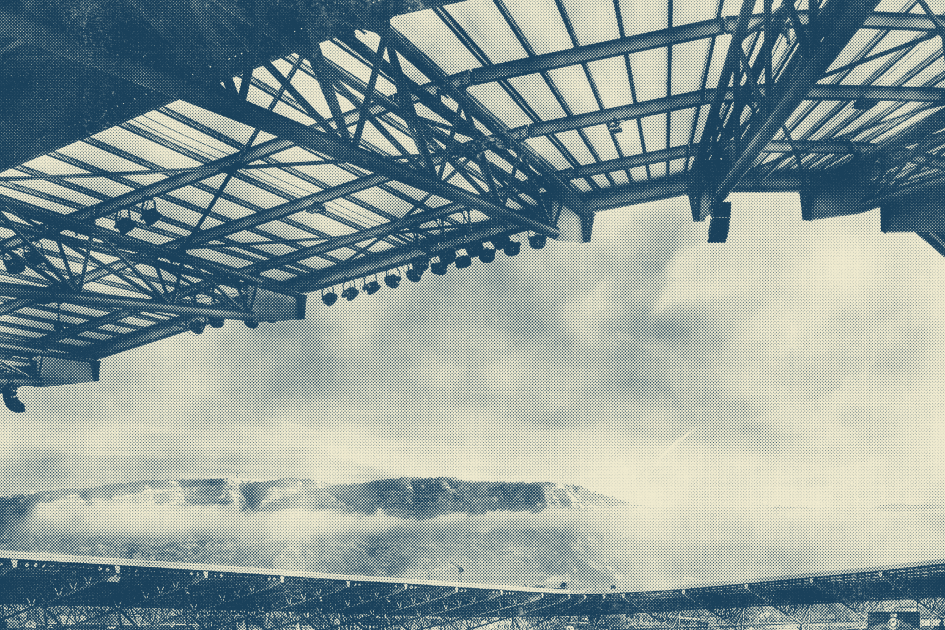 PPG Paints Arena
Suites & Premium Seating
Venue Info
PPG Paints Arena
Washington Place and Centre Ave
Pittsburgh, PA
Get Updates
Sign up for our newsletter with offers, updates and featured events at PPG Paints Arena.
Suite Pricing
PPG Paints Arena Pricing and Amenities
PPG Paints Arena, home to the Pittsburgh Penguins, is a state-of-the-art multi-purpose indoor arena. Fans come here knowing they will experience incredible sports and entertainment every time they walk through the doors. If you want to receive VIP treatment with a group of friends, family, coworkers, or clients, booking a private suite at PPG Paints Arena from SuiteHop is the best choice.
The experts at SuiteHop have exclusive access to luxury suites and will help you choose the perfect PPG Paints Arena suite to meet your needs. You can book your suite with tickets for all your guests and even order gourmet catering with the help of SuiteHop. Throw a party, impress clients, connect with coworkers all from the best seats in the house in a PPG Paints Arena private suite.
How much do suites at PPG Paints Arena cost?
The price of PPG Paints Arena suites varies based on matchup and location in the arena. Suites are available for all PPG Paints Arena events with prices starting at $6,000 and may cost as much as $20,000.
Amenities: VIP parking, private entry into the arena, in-suite catering available, HDTVs and Wi-Fi, access to three premium lounges, premium seating host service
Total Suites at PPG Paints Arena: 90
Suite Capacity: 12-160 guests
| Low Range | Location | High Range |
| --- | --- | --- |
| $7,000 | Executive Suites | $10,000 |
| $6,000 | Loge Boxes | $8,000 |
| $10,000 | Party Suites | $20,000 |
Private Suites
Host the perfect party for unforgettable events in Pittsburgh
PPG Paints Arena, home of the Pittsburgh Penguins, is a world-class venue where fans come to cheer on the five-time champion Pittsburgh Penguins. Enjoying a Pittsburgh Penguins hockey match from a private suite gives you an exclusive experience with luxurious amenities. Pittsburgh Penguins suites are perfect for everything from personal parties to business events. Your guests will be impressed with the breathtaking views, comfortable seating, and VIP treatment from the minute you arrive.
What are the options?
Executive Suites
Executive Suites in PPG Arena are only 30 rows off the ice. That gets you and your guests closer than most private suites in other arenas. For groups of 12-20, the Executive Suites have luxurious furnishings, theater-style, and open-air seating. Inside your guests will enjoy a lounge area complete with HDTVs and a wet bar. Catering is available and all the suite guests have the additional privilege of enjoying the private clubs throughout the arena.
The Executive suites are accessed through a private entrance from the VIP Parking garage and parking passes are available for purchase at an additional cost. You will receive world-class service from your suite host during your time in your suite. 18-24 person suites have private, in-suite restrooms.
Loge Boxes
The Loge Boxes in PPG Paints Arena are a semi-private yet still premium seating option. These boxes are accessed through the three private clubs throughout the arena. Loge box ticket holders enjoy the benefits of these clubs as well as seating in groups of four or eight. There is wait service in the loge seating, televisions, and cushioned swivel chairs. Loge guests park in the VIP parking garage with direct access to the suite level through the private entrance.
Party Suites
There are four large suites in PPG Paints Arena that have room for 40 fans. These suites can be combined to fit a group of 160. Party suites have a similar layout to the executive suites. They are well-appointed with comfortable seating and premium amenities like HDTV, Wi-Fi, and lounge area. All guests have access to the private clubs in the arena. VIP parking passes are available for purchase with your suite booking and in-suite catering may be ordered directly to your location. A suite host is on-site to ensure your experience, no matter how large your group, is everything you hoped it would be.
Arena FAQ
The Answers to Your Top PPG Paints Arena Suites
Since opening its doors in 2010, PPG Paints Arena took its place as one of the best multi-purpose arenas anywhere. This arena is the home of the Pittsburgh Penguins NHL Hockey team but it also welcomes the largest national touring concerts and other entertainment events year-round.
In fact, PPG Paints Arena was named Best New Major Concert Venue and Best NHL Arena. 18,387 hockey fans fill this stadium. That number is in honor of Sidney Crosby, beloved Penguin who wears the number 87. For concerts, the seating capacity ranges from 14,536 to 19,758. PPG Paints Arena was designed with fans in mind. When you come here you know you are going to be comfortable and will enjoy your event to the fullest with the latest technology and fantastic amenities.
How many suites are available to rent at PPG Paints Arena?
PPG Paints Arena has up to 90 suites available.
Why should I book my PPG Paints Arena suite with SuiteHop?
SuiteHop is an online marketplace providing the most comprehensive details and availability for A PPG Paints Arena suites. With real-time pricing and high attention to customer service, SuiteHop's suite experts will help you from booking your suite all the way through ordering catering for your event.
What is included in a suite at PPG Paints Arena?
PPG Paints Arena suites ensure that you and your guests will receive VIP treatment from the minute you arrive at the arena. All suites are luxuriously appointed with comfortable open-air seating and a lounge area. Technology is implemented in suites with HDTVs, Wi-Fi, and on-demand ordering technology. In-suite catering is available at an additional cost for your event. You enter the arena through a private entrance and are led directly to your suite. There are three premium clubs in PPG Paints Arena and your suite guests can patronize these clubs throughout your event as well.
How do I get to the suite level at PPG Paints Arena?
Suite guests enter PPG Paints Arena through a private entrance in the VIP Parking garage.
When do suites open for access?
PPG Paints Arena suites open 1 hour before general admission before events for suite ticket holders.
Where is PPG Paints Arena located?
PPG Paints Arena is located at 1001 Fifth Avenue, Pittsburgh, PA 15219
Where should I park for an event or game at PPG Paints Arena?
All suites include some VIP parking passes. These passes allow you to park in the private parking garage attached to the arena. You enter the arena through a private entrance directly from that garage.
For guests without parking passes, there pay lots also in the arena and in the Jim Shorkey RAM Parking Garage. These lots are first-come, first served.
Events at PPG Paints Arena Expect will cause some traffic congestion. Except traffic to be the heaviest within one hour before the time of the start of an event. Be sure to arrive early to have plenty of time to navigate the traffic coming into this part of Pittsburgh.
You can travel to and from PPG Paints Arena on public transit. There are two bus routes that stop near PPG Paints Arena. Fans can also take light rail service to their event. For details on public transit visit Port Authority.
Uber is the preferred rideshare service for PPG Paints Arena. Using a rideshare service is a convenient option to get to and from your event. There is a designated Uber zone on Wylie Avenue.
How do I get to my PPG Paints Arena suite?
Suite guests may enter PPG Paints Arena through the private entrance found in the VIP Parking garage.
Catering
PPG Paints Arena Catering Explained
One of the perks of purchasing a PPG Paints Arena suite is that you have the option of enhancing your experience with gourmet catering in the privacy of your suite. Aramark provides catering and offers group packages that make creating an ideal event simple. If you desire to put together something unique for your group, you can custom order from their a la carte menu. Aramark is happy to work with you if you have dietary restrictions or allergies. Their menu for PPG Paints Arena is packed with a wide array of choices, so there is something for everyone.
Catering is an additional cost and your SuiteHop customer service expert will assist you with placing the best order for your group. Catering is not required and a wide variety of concession items are available throughout PPG Paints Arena. Suite guests have access to private, premium clubs throughout the suite levels of the arena.
Estimated PPG Paints Arena Suite Catering Costs
| Options | Pricing |
| --- | --- |
| Full meal with drinks | $100 - $150 per guest |
| Snacks with beer & wine | $50 - $75 per guest |
| Beer & wine alone | $35 - $50 per guest |
SuiteHop Recommended Suite Catering Menu
Feeds 20 guests
Souvenir Popcorn

Chips and Dips

Farmers Market Vegetables

Fresh Fruit Platter

Mac and Cheese Flatbread

Pittsburgh Fries

Cheesesteak

Double Fudge Brownies

12 non-alcoholic beverages

24 assorted beers
This menu is based on PPG Paints Arena offerings. Items are subject to availability.
Pro tip: To lower waste, we recommend ordering fewer beverages upfront. Watch what your guests are consuming and reorder accordingly.