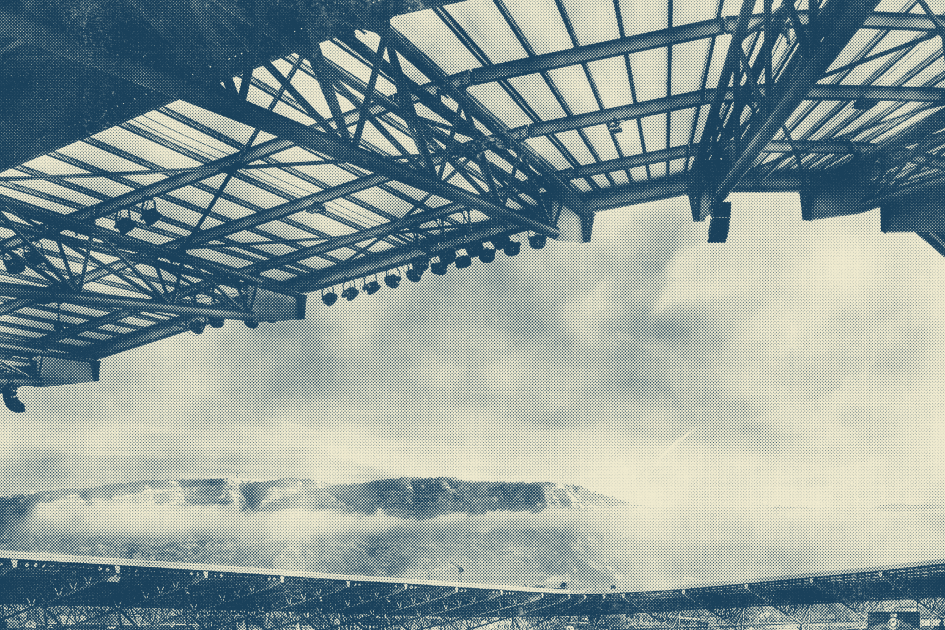 Target Field
Suites & Premium Seating
Venue Info
Target Field
1 Twins Way
Minneapolis, MN
Get Updates
Sign up for our newsletter with offers, updates and featured events at Target Field.
Pricing
Target Field Suite & Club Pricing and Amenities
A trip to the Twin City isn't complete without a game or event at Target Field. Known to be one of the best locations in the MLB, Target Field suites and club seats are made to accommodate the luxury that premium ticket guests deserve. Amazing amenities, great sightlines from each seat, and delicious catering will make your next Twins game one to remember.
Whether you are hosting family, friends, co-workers, or clients you and your guests will all enjoy everything that the Target Field club seats and suites have to offer.
How much do club seats & suites at Target Field cost?
Target Field suites range from $3,500 to $35,000 for regular season Minnesota Twins games. Suite prices for other events vary widely on the type of event.
Club seats at Target Field range from $100 per ticket to $800 per ticket.
The cost of Target Field suites and club seats varies based on the matchup, location in the stadium, the type of seating option, and services requested.
Suite Amenities:  Luxury seating, amazing sightlines, in-suite catering options, access to buy VIP parking passes, in-suite concierge services, and more
Total Suites at Target Field: 30
Suite Capacity: 16-150 guests
Low Range

Location

High Range

$5,000

Skyline Suites
Suite Level; Along 3rd Base Line

$35,000

$3,500

Traditional Suites
Suite Level

$10,000

$100 /Ticket

Delta Sky360 Suites
Outfield

$600 /Ticket

$300 /Ticket

Thomson Reuters Champions Club
Behind Home Plate

$800 /Ticket
Premium Options
Host the event at Target Center Suite with Premium Seating
Looking to experience the best seats at Target Field with a group of friends or coworkers? SuiteHop has exclusive access to the premiere suite experiences & exclusive club access in Minneapolis. Located in the historic warehouse district of Minneapolis, there is no better venue for experiencing the best of the Twin Cities!
Private Target Field suites are available for parties of 16 to 150. Club seats at Target Field are recommended for groups with 2-8 guests.
Suite Options at Target Field
Skyline Suites
$5,000 - $35,000 | 50-150 Guests
Skyline Suites are the largest private suites at Target Field. You will have Skyline Suite attendants available to help your guests before and during your event. The Skyline suites are located at the third-base line on the Suite Level and are perfect for large parties, receptions, work events, or hosting a large client base. The floor-to-ceiling windows offer amazing views of the game as well as the Minneapolis skyline.
Traditional Suites/Private Event Suites
$3,500 - $10,000 | 16-36 Guests
Target Field offers Traditional Suites of many sizes to fit any of your event needs. Within the Traditional Suites you will find; Premier Suites(16 guests), Mauer Suites (16+ guests), Killebrew Suites (16+ guests), and Puckett Suites (20+ guests). All of the Traditional Suites at Target Field are located on the suite level, offer catering options, have indoor and outdoor seating options, climate-controlled space, HDTVs, WiFi, and have an in-suite attendant to help with all your day-of needs.
Club Seat Options at Target Field
Delta Sky360 Suite
$100 Per Ticket - $600 Per Ticket
The Delta Sky360 Suite at Target Field is a refreshing twist on the traditional MLB ballpark experience. These ticket options offer amazing views of the Twins or concerts and access to the latest technology. This vibrant space with cabana-style lounge seating will give you and your guests an unparalleled experience with all-inclusive beverages and tapas-style food options.
Thomson Reuters Champions Club
$300 Per Ticket - $800 Per Ticket
Located only 50 feet from home plate, the Thomson Reuters Champions Club has the closest seats to Target Field. This exclusive club section offers guests the finest club experience. Guests can enjoy a private entrance, in-seat beverage service, extended leg room, and access to the exclusive Thomson Reuters Champions Club Lounge. The lounge is open to ticket holders before, during, and after the Minnesota Twins game. Within the lounge, you can find a private restroom, HDTVs throughout the lounge, and fine dining and traditional ballpark fare.
Stadium FAQ
All about the premium seats at Target Field
Target Field is home to the MLB's Minnesota Twins, as well as host to several concerts and other performances throughout the year. Built in 2010, it is known in the MLB as one of the best stadiums in the league for guests and players. The seating capacity for Twins games is 38,885 but can be extended to over 44,000 for other events. You and your guests will undoubtedly be blown away by the amenities included in the Target Field suites & club seats.
How many suites are available at Target Field?
There are 30 suites available at Target Field. These suites can occupy a large range of guests from 16 to 150 depending on the suite. Smaller parties of 2 to 8 guests are recommended to book club seats.
Why should I book Target Field club seats & suites with SuiteHop?
SuiteHop is an online marketplace providing the most comprehensive details and availability for all your Target Field events. With real-time pricing and high attention to customer service, SuiteHop's suite and club seat experts will help you from booking your premium tickets all the way through ordering catering for your event.
What is included in Target Field suites?
All Target Field suites give you the ultimate experience in luxury for your event or game in Minnesota. Some suites have outdoor seating available or meeting venues for you and your co-workers before your event or game. Your SuiteHop Customer Service Expert can help you to book the suite that is best for your group depending on size and needs.
How do I get to Target Field?
Target Field is located at 1 Twins Way in Minneapolis, Minnesota.
Where should I park for an event or game at Target Field?
There are over 7,000 parking spaces available directly adjacent to Target Field as well as 25,000 additional spaces throughout downtown Minneapolis.
Parking passes may be available for your event at an additional cost.
Catering
Target Field Suite Catering Explained
When the crowd is going crazy for another song or watching an amazing double play during the game, the last thing you want to do is leave your seat to stand in line for a burger or beer. Suite catering at Target Field is provided by Delaware North, allowing you to spend all your time watching the event, not waiting in line.
All of the Target Field suites have an inclusive food and beverage package included in your suite rental. However, all orders can be modified with additional a la carte items. Your SuiteHop customer service expert can assist you with placing the best order for your group depending on size and needs.
Catering is not available for club seats. Club seat ticket holders can find fine dining and traditional ball park fare in the associated lounge areas.
Estimated Target Field Suite Catering Costs
| Options | Pricing |
| --- | --- |
| Full meal with drinks | $75 - $150 per guest |
| Snacks with beer & wine | $30 - $60 per guest |
| Beer & wine alone | $25 - $40 per guest |
Recommended Target Field Suite Catering Menu
Feeds 20 guests
Cheese Curds

Nacho Fiesta

Grilled Chicken Quesadillas

Chop Chop Salad

Mac n Cheese

Kramarczuk's Sausage Sampler

Gourmet Cookies and Brownies

12 Non-Alcoholic Beverages

24 Assorted Beers
This menu is based on Target Field Catering Menu presented by Delaware North. Items are subject to availability. 

Pro tip: To lower waste, we recommend ordering fewer beverages upfront. Watch what your guests are consuming and reorder accordingly.