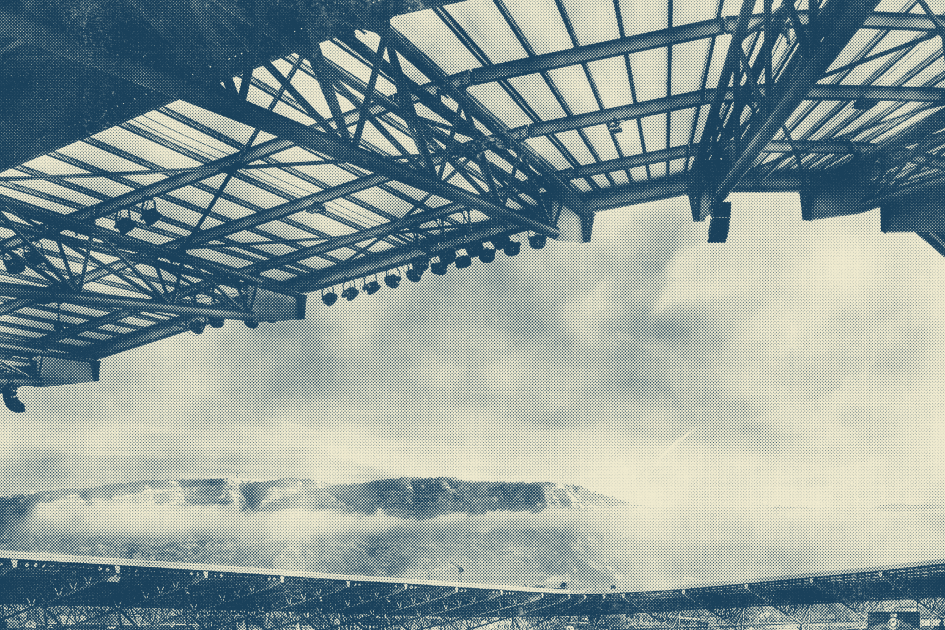 Toyota Amphitheatre
VIP Boxes & Premium Seating
Venue Info
Toyota Amphitheatre
2677 Forty Mile Road
Wheatland, CA
Get Updates
Sign up for our newsletter with offers, updates and featured events at Toyota Amphitheatre.
VIP Boxes
Luxury Concert Experiences at Toyota Amphitheatre
Northern California is such a fun place to visit year-round, and just outside of Sacramento (about 35 miles) in Yuba County, you will find the outdoor concert venue that will kick your concert-going experience into overdrive. Toyota Amphitheatre is a state-of-the-art venue that is primarily used for rock and country concerts.
VIP Boxes inside the VIP section at Toyota Amphitheatre are available for most shows throughout the summer. VIP Box Tickets can be booked individually or for small groups. VIP Box seats the best seats and view of the show at Toyota Amphitheatre. VIP Box seats at Toyota Amphitheatre are located between sections 112 and 114 and are directly in the center of the venue. Each Toyota Amphitheatre VIP Box can accommodate between 4-10 guests.
The VIP Experience
Note: Please keep in mind that not all premium tickets offer parking passes or VIP club dining access. If parking passes or VIP club access is included it will be explicitly noted in the listing description.
Premium Views 
We said this before, but the views from the VIP Boxes at Toyota Amphitheatre are the best in the house. They are directly centred on the action, without having to fight off any enthusiastic people in the pit. Each seat is padded and ultra-comfortable.
VIP Parking 
Typically, VIP box listings at Toyota Amphitheatre offer the option to purchase VIP parking passes. VIP parking translates to having a closer, more private lot to utilize, as well as a separate entrance and exit into the venue. Check the listing description to learn if parking passes are included in your purchase.
VIP Club Dining 
If you feel like taking a load off your feet and still want to utilize your top-notch available amenities the VIP Club is the way to do it. The club is located within in climate-controlled (hello, air conditioning!) tent within Toyota Amphitheatre. It has a fully stocked cash bar, and an outside patio area, perfect for hanging out and grabbing a bite to eat before the concert starts. If VIP club access is included in your tickets it will be explicitly noted on the listing description.
In-Seat Wait Service 
In-seat wait service is available at Toyota Amphitheatre. If your drink needs a refill, with a simple press of a button and a couple of minutes, you'll have a fresh one in your hands. And you won't have to miss a second of the performance while standing in line.
Exclusive Restrooms 
Exclusive VIP restrooms at Toyota Amphitheatre are a nice perk to your luxury ticket experience. Restrooms are clean, easily accessible, and (in many cases) climate controlled.
Pricing
Ticket Costs at Outdoor Amphitheatres
Take a step outside of the hustle and bustle of California's capital, and head 35 miles to the country to experience the splendour of seeing a concert at Toyota Amphitheatre.
How much do VIP Tickets Cost
$300 - $600 per ticket 
VIP Tickets for concerts at amphitheatres vary in cost based on the location and the artist performing.
Are VIP tickets and VIP Boxes less expensive than regular tickets?
No, VIP options at Toyota Amphitheatre are typically more expensive than other seats in the venue. VIP Seats offer a premium experience, in-seat wait service, and more. 
Ticket Options
Snag a VIP Tickets for your next show
With SuiteHop you can enjoy the best seats in the house with premium access to exclusive VIP ticket holder amenities.
VIP Box Seating at Toyota Amphitheatres
Box seats vary from venue to venue. Individual VIP tickets may be purchased in boxes and these areas typically include sunshades in addition to the best sightlines of the show. Toyota Amphitheatre VIP Tickets may be purchased individually and offer extra legroom with comfortable luxury seating.
Premium Club Seats at Outdoor Amphitheatres
Premium Club seats offer plush comfortable seating with the best sightlines in the Toyota Amphitheatre! Premium Club seats are reserved specifically for your group and allow you to order food and beverages directly to your seat.