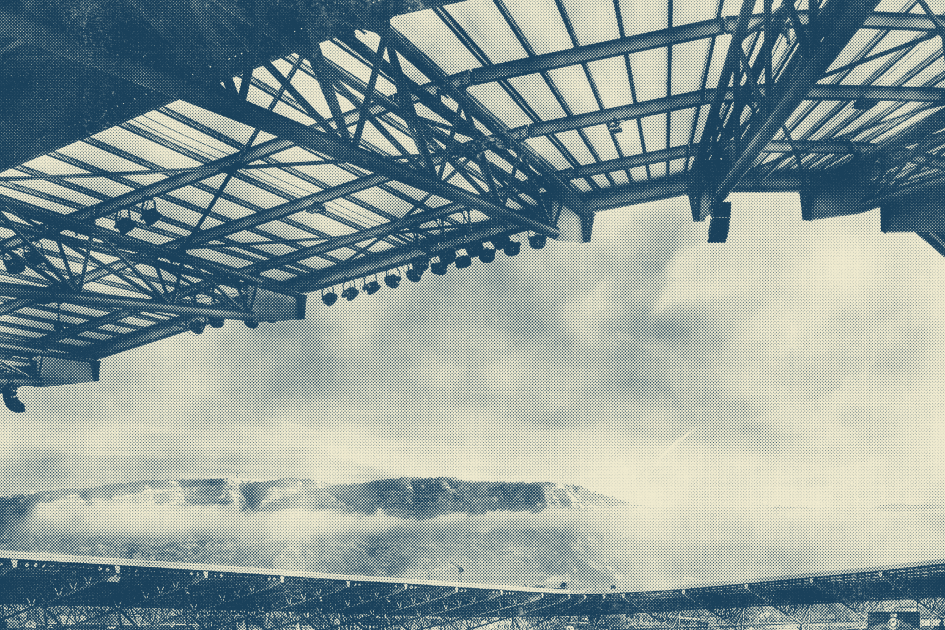 UBS Arena
Suites & Premium Seating
Venue Info
UBS Arena
2150 Hempstead Turnpike
Elmont, NY
Get Updates
Sign up for our newsletter with offers, updates and featured events at UBS Arena.
Suite Pricing
UBS Arena Suite Pricing and Amenities
Looking for unbeatable entertainment in New York City? Look no further than New York's iconic Belmont Park, home to UBS Arena. Entertain in style just north of city limits in a luxury UBS Arena Suite.  
From club seating to UBS Arena private suites, you and your guests can cheer on the New York Islanders or listen to your favorite band play alongside unmatched hospitality. UBS Arena premium seating offers epic entertainment in the Big Apple. Book your next New York corporate outing or special event where boutique hospitality meets live entertainment. 
How much do UBS Arena Suites cost?
$5,000 - $50,000
The price of UBS Arena suites varies based on matchup and location in the arena. New York Islanders suites start at $5,000 and may cost as much as $30,000.
Total Suites at UBS Arena: 78+
Suite Capacity: 8-16 guests
Amenities: VIP Parking, Catering (available to order), Private Bars in Spotlight Suites
Low Range

Location

High Range

$5,000

Belmont Suites

Above first section seating

$30,000

$5,000

Spotlight Suites

Event Level

$50,000
Private Suites
Host the perfect party, meeting, or get-together in a private UBS Arena Suite
Looking to experience the best seats at UBS Arena with friends, family, or co-workers? SuiteHop has exclusive access to the premiere private suite experiences in New York.  
Private suites at UBS Arena typically seat parties of 8-16 guests.
What are the options?
Belmont Suites
Belmont Suites at UBS Arena are located just above the first level of seating and offer the best sightlines in the arena. Belmont Suites feature a custom mini-bar, luxury seating, an option to purchase in-suite catering, and the chance to enjoy the game or event with your group privately.
Spotlight Suites
Spotlight Suites at UBS Arena are bunker suites that offer your group the ambiance of being in a VIP speakeasy. Experience your own private cocktail club with an upholstered lounge arena and a dedicated mixologist. When it's game time, cheer on your team from stadium seating located behind the team & penalty boxes on the event level.
UBS Arena Clubs:
UBS Club Reserve: 
Located in the UBS Club, this premium seating option offers direct sightlines of the action in opera-style boxes. Enjoy a drink in the UBS Club and, when it's showtime, you'll have a seat waiting for you that looks head-on at the ice or stage. 
UBS Club:
The UBS Club is inspired by New York's traditional cocktail clubs and is decorated with vintage touches that will make you feel like a member of the historical New York elite. The UBS Club is a great place to socialize and network in between the on-ice action. 
Dime Club: 
The Dime Club at UBS Arena is an 11,000 square foot space where you can grab a drink without missing a second of the action. Enjoy views of the ice from the bar and admire walls lined with music and sports icons.
Spotlight Club:
You won't find yourself any closer to the action than at the UBS Stadium Spotlight Club. The Spotlight Club offers you and your guests the chance to sip a pregame drink as if you were a player about to step out of the tunnel and skate onto the ice. A stepped ceiling reminds you that you're just under the pounding feet of other fans in some of the best seats in the house. 
Hyundai Club:
The Hyundai Club at UBS Arena combines the ultimate Isles sports bar with an unforgettable live game experience. Islanders memorabilia lines the wall in what is the perfect spot for a diehard Islanders fan who also wants a VIP experience. Grab a drink in an intimate setting alongside other fans. 
Verizon Lounge:
The UBS Arena Verizon Lounge is an exclusive lounge inspired by iconic New York bars and clubs where VIP attendees can enjoy curated cocktails in an exciting live event atmosphere.  
Suite FAQ
The answers to your top UBS Arena suite questions
UBS Arena is nestled in the iconic Belmont Park in Elmont, New York just east of New York City limits. Built for hockey and made for live music, UBS Arena is home to the New York Islanders of the National Hockey League and hosts unforgettable New York concerts and special events. The arena design was inspired by historic NYC landmarks such as Central Park, Ebbets Field, and Grand Central Terminal. 
How many suites are available at UBS Arena?
UBS Arena has over 78 suites divided between Belmont Suites and Spotlight Suites.
Why should I book my UBS Arena Suite with SuiteHop? 
SuiteHop is an online marketplace providing the most comprehensive details and availability for UBS Arena events. With real-time pricing and high attention to customer service, SuiteHop's suite experts will help you from booking your suite all the way through ordering catering for your event.
What is included in a suite at UBS Arena?
All UBS Arena suites include privacy, upscale furnishings, HGTVs, access to gourmet catering, and multiple premier access points throughout the venue. Belmont Suites offer unmatched views of the game or event and include leather balcony chairs with bar stools for additional seating.
Spotlights Suites include a private mixologist and a speakeasy experience for you and your guests. Note that Spotlight Suites do not provide a view of the rink but spotlight suite tickets at UBS Arena include reserved seats in the lower bowl so guests don't have to miss a minute of the action. 
How do I get to the suite level at UBS Arena?
UBS Arena offers suites on two different levels, with the Spotlight Suites on the main concourse below the first level of seating and Belmar Suites on the suite level in the upper concourse. To access the suite level as UBS Arena, you can enter through one of the three VIP entries and make your way to the second level where the Belmar Suites wrap around the venue.  
When do suites open for access?
UBS Arena suites open two hours before events and guests can stay for one hour after the game. 
What are the event-level suites like at UBS Arena? 
Spotlight Suites at UBS Arena are bunker suites that offer your group the ambiance of being in a VIP speakeasy. Experience your own private cocktail club with an upholstered lounge arena and a dedicated mixologist. When it's game time, cheer on your team from stadium seating located behind the team & penalty boxes on the event level to feel like you're a part of the action. 
Where should I park for an event at UBS Arena?
There are over 5,000 parking spots at UBS Arena and it is encouraged guests purchase parking passes ahead of time if they aren't already included in your suite package. All parking at UBS Arena is accessed via the Cross Island Parkway off exits 26A, 26B, and 26D. Guests can access four lots subject to availability - Emerald Parking, Silver Parking, Diamond Parking, and South Parking. VIP parking spaces are located in the Diamond Lot next to the venue. 
Catering
UBS Arena Suite Catering Explained
Suite catering UBS Arena is provided by Delaware North. They offer a wide assortment of high-quality menu items, including options for those with allergies or other dietary concerns.
Catering is an additional cost and your SuiteHop customer service expert will assist you with placing the best order for your group. Catering is not required and a wide variety of concession items are available on the club level and main UBS Arena concourse. 
Estimated UBS Arena Suite Catering Costs
| Options | Pricing |
| --- | --- |
| Full meal with drinks | $75 - $150 per guest |
| Snacks with beer & wine | $30 - $75 per guest |
| Beer & wine alone | $25 - $50 per guest |
UBS Arena Recommended Suite Catering Menu
Feeds 20 guests
Vegetable Crudite

Hot Dogs

Buffalo Wings

Pretzel Bites

Pepperoni or Cheese Pizza

Assorted Jumbo Cookies

12 Non-Alcoholic Beverages

24 Assorted Beers
This menu is based on the most common catering options ordered by suite attendees. Items are subject to availability. 
Pro tip: To lower waste, we recommend ordering fewer beverages upfront. Watch what your guests are consuming and reorder accordingly.