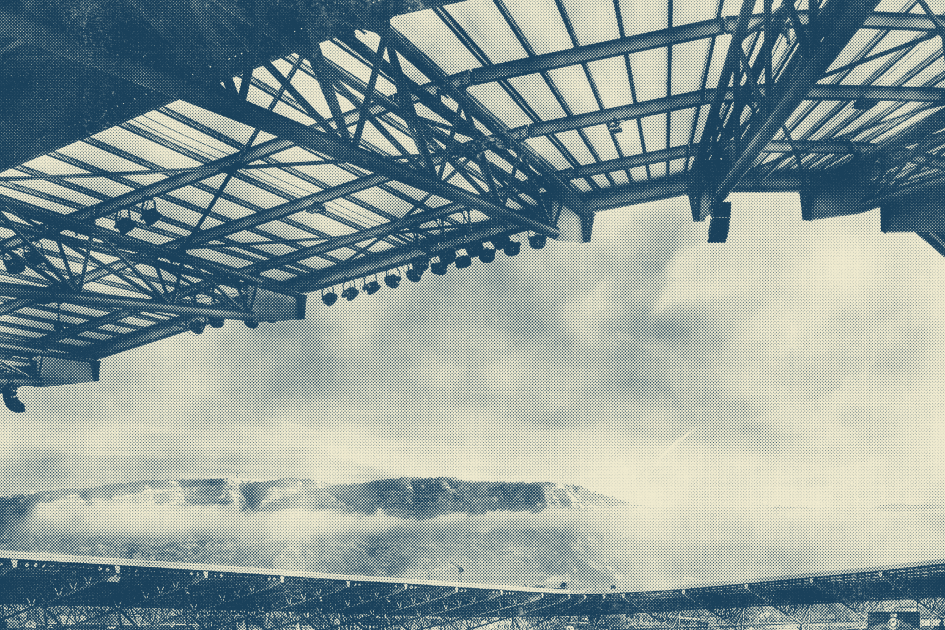 Veterans United Home Loans Amphitheater
VIP Boxes & Premium Seating
Venue Info
Veterans United Home Loans Amphitheater
3550 Cellar Door Way
Virginia Beach, VA
Get Updates
Sign up for our newsletter with offers, updates and featured events at Veterans United Home Loans Amphitheater.
VIP Boxes
A Luxury Experience concert experience at Veterans United Home Loans Amphitheatre
This summer in Virginia Beach, when you are done enjoying the oceanfront during the day, take in some live music under the stars at the Veterans United Home Loans Amphitheatre. Live music in this beach town is a quintessential summer experience and you can be a VIP here with premium box seats purchased with the help of the experts at SuiteHop.
VIP Ticket options vary from venue to venue. Refer to the specific seating options at the venue you want to attend for details about the options available.
Typically you can book as few as 2 seats in a VIP Box and share the experience with other concert-goers. For a private experience, you can book the entire VIP Box by purchasing all the seats.
The VIP Experience at Veterans United Home Loans Amphitheatre 
Note: Keep in mind that not all premium tickets offer parking passes or VIP club access. If parking passes or club access is included it will be explicitly noted on the listing description.
VIP Parking 
Veterans United Home Loans Amphitheatre typically offers premium ticket holders the ability to purchase VIP parking passes. (Check your listing description) You park near the red carpet entrance and walk right in without the long lines that everyone else must wait in. VIP tickets mean less stress and less hassle!
Access to Private Clubs 
Inside Veterans United Home Loans Amphitheatre, most VIP ticket holders have access to the VIP Club. Take a break from the show or hang out here in between bands. There are three bars and gourmet food offerings in the VIP club. If your tickets grant you access to the VIP clubs it will be explicitly noted on the listing description.
Premium Views 
Located just behind the reserved single seats, the VIP box seats give you an elevated view at center stage. You will see everything without anyone in your way. The best tours in North America stop here each summer and you can be at the center of it all in a VIP box.
In-Seat Wait Service 
One of the frustrating things about live entertainment is when you miss your favorite song because you are waiting in line for a drink. VIP ticket holders don't have to worry about this happening. Use the in-seat Kallpod button to call your server you will bring your food and drink selections to you throughout the show. You don't have to miss a moment!
Exclusive Restrooms 
The VIP club features private restrooms for all VIP guests to use. You won't wait in a long line for messy bathrooms full of messy, rowdy college kids. You can enjoy clean, private restrooms without the wait.
Pricing
Ticket Costs at Outdoor Amphitheatres
Make your summer incredible with live outdoor music at one of the many incredible outdoor amphitheatres around North America. Veterans United Home Loans Amphitheatre in Virginia Beach has a line up that will thrill any music fan and if you choose VIP Box seating here, you will party like a rockstar all night long. SuiteHop knows how to book these exclusive seats. Browse through our live listings and view the best VIP ticket experiences near you.
SuiteHop has access to VIP seating in many outdoor venues. All offer their own special experiences. Here is a picture of what you can expect at Veterans United Home Loans Amphitheatre.
How much do Veterans United Home Loans Amphitheatre VIP Tickets Cost
$300 - $600 per ticket 
VIP Tickets for concerts vary in cost based on the location and artist performing.
Are VIP tickets and VIP Boxes less expensive than regular tickets?
No, VIP tickets do come at a premium but they are not as expensive as you would expect considering all the perks and benefits that come with being a VIP ticket holder.
Ticket Options
Snag VIP Tickets at Veterans United Home Loans Amphitheatre 
Outdoor concerts in the grass are a thing of the past. With SuiteHop you can enjoy the best seats in the house with premium access to exclusive VIP ticket holder amenities. Check out the options and rock out like a VIP this summer.
VIP Box Seating at Veterans United Home Loans Amphitheatre 
Individual VIP tickets may be purchased in boxes and these areas typically include some cover from the elements in addition to the best sightlines of the show. VIP Tickets may be purchased individually and offer extra legroom with comfortable luxury seating.
Premium Club Seats at Veterans United Home Loans Amphitheatre 
Club seats offer plush comfortable seating with the best sightlines Veterans United Home Loans Amphitheatre has! Premium Club seats are reserved specifically for your group and allow you to order food and beverages directly to your seat.