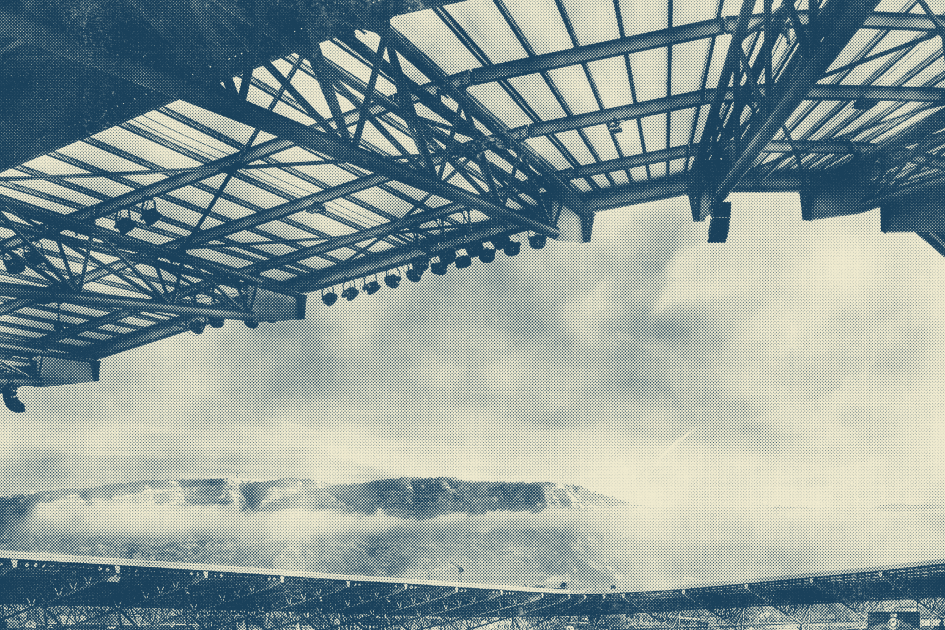 White River Amphitheatre
VIP Boxes & Premium Seating
Venue Info
White River Amphitheatre
40601 Auburn Enumclaw Road
Auburn, WA
Get Updates
Sign up for our newsletter with offers, updates and featured events at White River Amphitheatre.
VIP Boxes
Luxury Concert Experiences at White River Amphitheatre
Located strategically between Seattle, Washington, and Tacoma, the White River Amphitheatre is situated on 98 acres of pristine Washington landscape. It's been thrilling fans since being opened in 2003 and hosts a wide variety of musical talents every year. 
VIP Ticket options at White River Amphitheatre range from Club Seating, to VIP Box, all the way to private luxury suites.
Luxury Options at White River Amphitheatre
Note: Please keep in mind that parking passes and VIP club access are not included in every premium ticket purchase. If parking passes and VIP club access are included, it will be explicitly noted in the listing descriptions.
Premium Views 
The views from the VIP Section inside White River Amphitheatre are top-notch. When you're hanging out in the Club Seating you're sure to enjoy the stage views and experience that reserving a VIP Ticket will allow you.
VIP Parking 
Most VIP tickets come with access to purchase VIP parking tickets. VIP parking is one of the best ways to fully utilize your luxury ticket, as it allows you to bypass the line in/out of the GA parking, and also have your own VIP entrance into the amphitheatre that is separate from general admission and close to the parking lot. You don't need to pack your hiking boots for this concert. Check your listing description to see if parking passes can be purchased.
Access to Private Clubs 
VIP Clubs are chock full of delicious food options, covered dining, and top-shelf mixed drinks. Kick back and relax in a VIP Club White River Amphitheatre prior to the show, or during intermission. If VIP club access is included in your ticket it will be explicitly noted in the listing description.
In-Seat Wait Service 
Ordering a refill is easy and convenient. Feeling a bit hungry? White River Amphitheatre VIP Boxes have their own private wait staff assigned to you, so they can help fulfil your desires, without ever having to get up or stand in line for concessions.
Exclusive Restrooms 
The upgraded restrooms at White River Amphitheatre are top of the line. VIP Box guests have their own private restrooms within the suites and boxes. The Club Seating offers an exclusive restroom, only for Club Seat patrons.
Pricing
Ticket and Box Costs at White River Amphitheatre
The White River Amphitheatre was originally built by the Muckleshoot Tribe as a gift to the state of Washington. Today it is home to some of the hottest concerts of the summer, with thousands of music lovers visiting the venue every year.
How much do VIP Tickets Cost
$300 - $600 per ticket 
VIP Tickets for concerts at White River Amphitheatre vary in cost based on the location and artist performing.
Are VIP tickets and VIP Boxes less expensive than regular tickets?
No, VIP options are not typically more affordable than other seats in the venue. VIP Seats offer a premium experience, in-seat wait service, and more. 
Ticket Options
Snag a VIP Box or VIP Tickets for your next show
Outdoor concerts in the grass are a thing of the past. With SuiteHop you can enjoy the best seats in White River Amphitheatre with premium access to exclusive VIP ticket holder amenities. Check out the options and rock out like a VIP this summer.
VIP Box Seating at White River Amphitheatre
Individual VIP tickets at White River Amphitheatre may be purchased in boxes and these areas typically include sunshade in addition to the best sightlines of the show. VIP Tickets may be purchased individually and offer extra legroom with comfortable luxury seating.
Premium Club Seats at White River Amphitheatre
Premium Club seats offer plush comfortable seating with the best sightlines in White River Amphitheatre! Premium Club seats are reserved specifically for your group and allow you to order food and beverages directly to your seat.