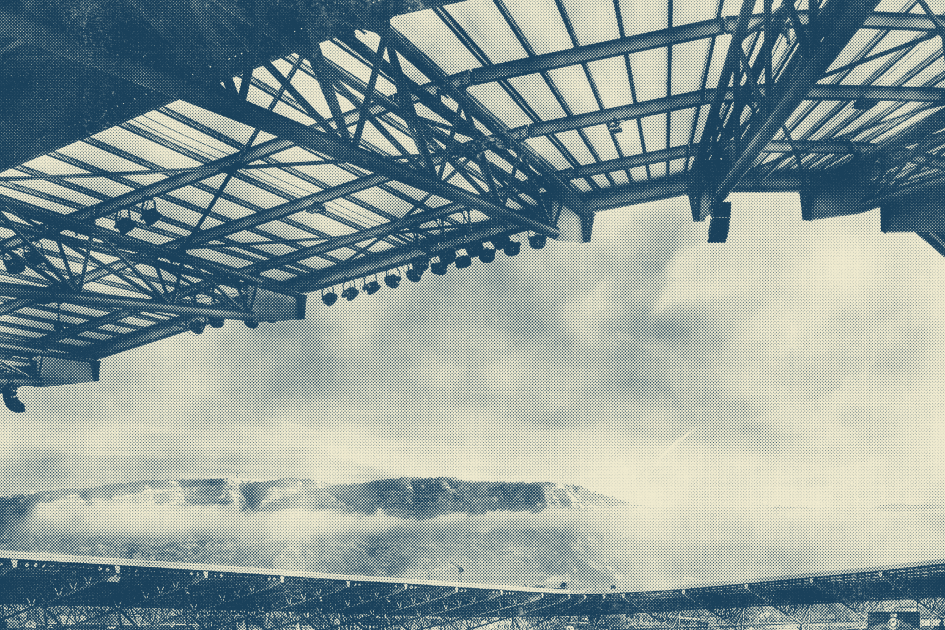 Xcel Energy Center
Suites & Premium Seating
Venue Info
Xcel Energy Center
199 West Kellogg Boulevard
St Paul, MN
Get Updates
Sign up for our newsletter with offers, updates and featured events at Xcel Energy Center.
Suite Pricing
Xcel Energy Center Suite Pricing and Amenities
Experiencing a game or event at Xcel Energy Center in a suite has never been easier, and SuiteHop is your go-to online marketplace for finding the best suite available that matches your budget and vision for the day.
How much do suites at Xcel Energy Center cost?
Luxury suite seating prices varies widely, with premium private suite leases for popular games or events typically starting around $6,000, and can go upward to $12,000, depending on the size of the suite, and the proximity to the ice/stage. Connecting with a SuiteHop Event Expert will allow you to find what type of Xcel Energy Center suites would work best with your group, dates desired, and budget.
Amenities: Double-wide, theater style seating, wet bar, high definition flat screen TVs, private restrooms, refrigerator.
Total Suites at Xcel Energy: 74
Suite Capacity: 12-18 guests
Low Range

Location

High Range

$6,000

Bremer Bank Suite Level

above club level

$12,000

In addition to the private suites, Xcel Energy Center also has alternative premium seating available including the Bud Light Lounge or Audi On the Glass seating.
Private Suites
Your guide to determining which Wells Fargo Suite option is best for you
Whether you want to cheer on the Wild or enjoy your favorite artist in concert at Xcel Energy Center, the best seats in the house are in one of the premium suites. SuiteHop has exclusive access to suite seating and makes it simple for you to plan an amazing evening in a Xcel Energy Center suite with friends, coworkers, or clients.
Booking a private suite at Xcel Energy Center is a once-in-a-lifetime experience that is full of VIP amenities.
Private suites are available for parties of 12 to 33 guests.
Private suites in Xcel Energy Center may include the following amenities:
iPad access

Canoe-inspired private bar

Complimentary buffet

Sustainable lighting

Exclusive club seating

Beautifully furnished and fully carpeted suites

Private club level restrooms

Access to club level restaurants

Full service bars

Multiple televisions
What are the options?
Bremer Bank Suite Level
Ideal for private parties or corporate events, the Bremer Bank Suite Level provides access to VIP services and amenities throughout your event. The Bremer Bank Suite Level wraps throughout the stadium and is located above the club level of seating.
Arena FAQ
All about the suites at Xcel Energy Center
The Xcel Energy Center is located in the heart of St. Paul, Minnesota. The NHL team Minnesota Wild plays all their home games at Xcel Energy Center, and it has also hosted a wide variety of other events such as the Republican National Convention, the NHL All Star Game, and many different concerts. Xcel Energy Center is one of the nation's newer arenas, and opened in 2000, so many modern amenities were included during the initial build, such as premium catering, in-suite concierges, or multi-level suites with great views.
The Minnesota Wild have successfully sold out 400+ consecutive home games at Xcel Energy Center between 2010-2017. Seating capacity for hockey games is 17,954 and up to 20,44 for concerts and events. Xcel Energy Center is owned by the city of St. Paul, and is operated by Minnesota Sports and Entertainment.
How many suites are available to rent at Xcel Energy Center?
Xcel Energy Center has 74 total suites available. Each private suite can hold between 12-18 people, depending on the suite location and level. Xcel Energy Center premium seating areas, RBC Wealth Management Club Level, Bud Light Top Shelf Lounge, and Audi On-The-Glass Seats may be able to seat larger parties depending on the event date.
Xcel Energy Center Suite Amenities & Special Features:
iPad access

Canoe-inspired private bar

Sustainable lighting

Exclusive club seating

Beautifully furnished and fully carpeted suites

Private club level restrooms

Access to club level restaurants and full service bars

Multiple televisions
Why should I book my Xcel Energy Center Suite with SuiteHop?
SuiteHop is an online marketplace providing the most comprehensive details and availability for suite events at Xcel Energy Center. With real time pricing and a high attention to customer service, SuiteHop's suite experts will help you from booking your suite all the way through ordering catering for your event.
How do I get to Xcel Energy Center?
Xcel Energy Center is nestled between Interstate 94 and 35E, so you can easily access it from many different directions. The arena is located on the corner of W. Kellogg Blvd. and W. 7th Street, in the heart of downtown.
If you are using public transit, many bus routes, as well as the Green line services the downtown St. Paul area. In addition to that, St. Paul boasts an impressive skyway system, which is a 5 mile long stretch of a climate - controlled above ground walkway that connects buildings in downtown via the second floor. Skyway maps are color coded. For more information, check out this page: https://www.xcelenergycenter.com/plan-your-visit/directions
What should I do before my Xcel Energy Center Suite Event?
St. Paul, Minnesota is a bustling metropolis area, and, together with the neighboring city of Minneapolis, form the "twin cities" of Minnesota. Saint Paul is the capital city of Minnesota, and is home to many great landmarks such as the Science Museum of Minnesota, that has many different dinosaur specimens on display, as well as the famous immersive theater experience.
If you find yourself wondering about the rich history of the city, the Minnesota History Center has stunning interactive exhibits. If you're in town, visiting the Cathedral of Saint Paul cannot be missed, and the Como Park Zoo and Conservatory is a nationally known zoo.
Where should I stay before my Xcel Energy Center Suite Event?
The following hotels are located nearby Xcel Energy Center:
Hotel Metro

Hyatt Place St. Paul

Hotel 340

Embassy Suites by Hilton St. Paul

The Saint Paul Hotel

Covington Inn
Catering
Xcel Energy Center Catering Explained
Some Xcel Energy Center suites include a catering package or buffet, which can be tailored to meet your parties individual tastes, and/or dietary restrictions. Confirm with your suite expert if your booking includes catering or if catering will be available at an additional charge.
Suite catering at the Xcel Energy Center is Levy Restaurants. Chef Jason Steidle and his culinary team have worked hard to create the perfect assortment of menu items that represent both the midwestern area that Minnesota proudly boasts home to, as well as some traditional Creole and Mexican food that Jason experienced during his stint in culinary school in Louisiana. Regardless of your individual preferences, Xcel Energy Center offers a wide variety of high quality menu items as well as a huge assortment of both alcoholic and non-alcoholic drinks.
Catering is not required. Suite guests also have access to many different restaurants and concession stands located throughout the arena, and an in-suite concierge will help you navigate any menu desires.
Estimated Xcel Energy Center suite catering costs
| Options | Pricing |
| --- | --- |
| Full meal with drinks | $75 - $125 per guest |
| Snacks with beer & wine | $50 - $75 per guest |
| Beer & wine alone | $35 - $50 per guest |
SuiteHop recommended menu - feeds 20 guests
Farmers Market Dips, Veggies and Crostini

House Made Warm Belgium Pretzel Box

Pork Belly Sliders

Meatball Bar

Three Cheese Mac

Shock Top Brats

Fluffernutter Pie

12 Non-alcoholic beverages

24 Beers
This menu is based on Levy Restaurants options. Items are subject to availability.
Pro tip: To lower waste, we recommend ordering fewer beverages upfront. Watch what your guests are consuming and reorder accordingly.