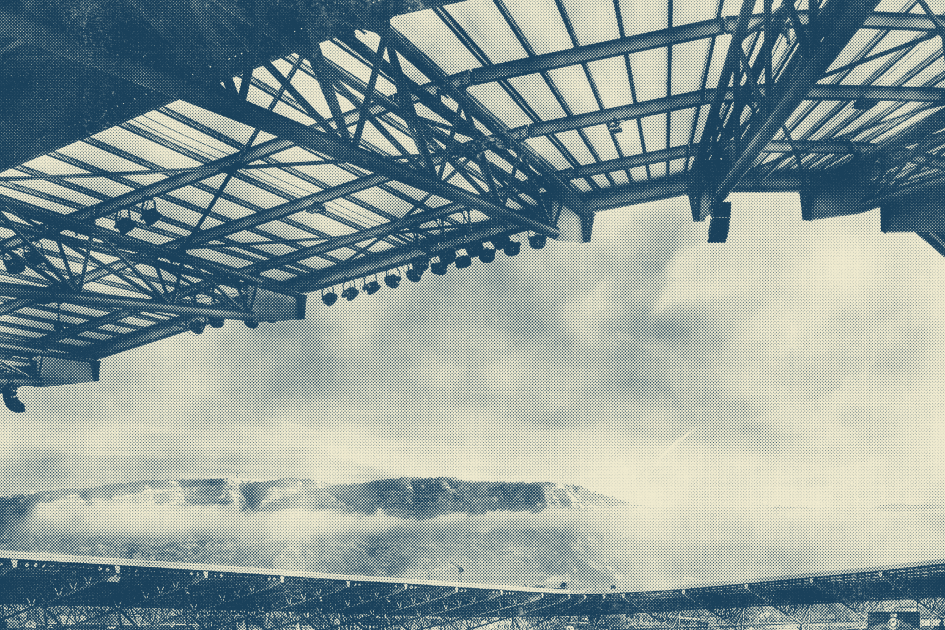 Xfinity Center
VIP Boxes & Premium Seating
Venue Info
Xfinity Center
885 S. Main Street
Mansfield, MA
VIP Box
Luxury Concert Experiences at Xfinity Center
Take a step back into time, and away from the city by venturing outside the limits and catching a summer concert in a VIP Box at Xfinity Center. Xfinity Center is located in Mansfield, Massachusetts, and originally opened its doors back in 1986. Locals often refer to Xfinity Center as Great Woods. 
VIP Boxes inside the VIP section at Xfinity Center are available. Most listings include ticket groupings, however, individual or large group offerings may be available depending on the performer or date.
The VIP Box section at Xfinity Center is located primarily behind the front pavilion section 1-3, with a small row of additional box seats in front of section 7 in the rear pavilion. Each VIP Box at Xfinity Center can hold between 4-8 guests and has moveable chairs to accommodate many grouping options.
The VIP Experience
VIP Parking 
For VIP ticket holders, VIP parking is available to purchase. VIP Parking features a lot that is close by, and your own special entrance and exit, so you are not stuck waiting in line to enter or leave on your own terms.
VIP Club Dining 
Some VIP box tickets include access into the hottest VIP Club Garden Area. This courtyard hospitality center has a bar, stools, amazing food, and private restrooms. This garden area is a great place to hang out with friends before the show starts, while still feeling like a true VIP. If VIP club dining is included with your tickets it will be explicitly noted on the listing description.
Premium Views 
Located in the center of the first pavilion, the VIP box views from Xfinity Center cannot be beaten. Each box seats 4-8 guests, and has moveable chairs inside, so you can configure them to fit your specific grouping or party size. Views are completely unobstructed, the there is a slight elevation to the VIP box section; most agree that these views are the absolute best in Xfinity Center.
Pricing
Ticket and Box Costs at Xfinity Center
Xfinity Center is a huge outdoor pavilion that has been ranked as one of the top outdoor concert venues since the late '80s, and for good reason. Not only does it welcome top performers every summer, but the views and experience of attending a concert at Xfinity Center are unlike any other.
How much do Xfinity Center VIP Tickets Cost
$200 - $800 per ticket 
VIP Tickets for concerts at Xfinity Center vary in cost based on the location and artist performing.
Are VIP tickets and VIP Boxes less expensive than regular tickets?
Xfinity Center VIP Tickets are more affordable than you may originally think. In many cases, they are comparable to floor seating prices, yet include the amenities that one would expect from a VIP ticket, without the hassle of general admission. Generally speaking, the ticket cost range is between $181 up to $600 for the upcoming concert season.
Ticket Options
Snag a VIP Box or VIP Tickets for your next show
Outdoor concerts in the grass are a thing of the past. With SuiteHop you can enjoy the best seats in the house with premium access to exclusive VIP ticket holder amenities. Check out the options and rock out like a VIP this summer.
VIP Box Seating at Xfinity Center
Individual Xfinity Center VIP tickets may be purchased in boxes and these areas typically include sunshade in addition to the best sightlines of the show. Xfinity Center VIP Tickets may be purchased individually and offer extra legroom with comfortable luxury seating.
Premium Club Seats at Xfinity Center
Premium Club seats offer plush comfortable seating with the best sightlines in the Amphitheatre! Premium Club seats are reserved specifically for your group and allow you to order food and beverages directly to your seat.