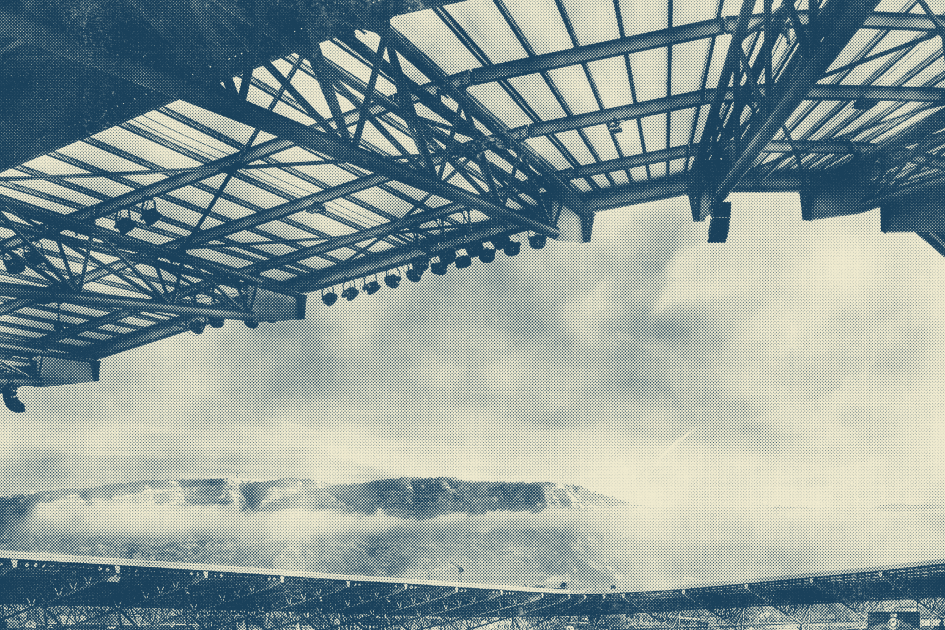 Xfinity Theatre
VIP Boxes & Premium Seating
Venue Info
Xfinity Theatre
61 Savitt Way
Hartford, CT
Get Updates
Sign up for our newsletter with offers, updates and featured events at Xfinity Theatre.
VIP Boxes
Luxury Concert Experiences at Xfinity Theatre
Summer is a season for fun and memorable experiences outside. The snow melted long ago and the warm summer air begs us all to come out and enjoy the warm air and clear skies. Take advantage of the gorgeous Connecticut summers by attending an outdoor concert at Xfinity Theatre. Music just sounds better under the stars and with the VIP treatment, your evening will be one you will never forget. 
Every detail is worked out by the helpful staff here to make your VIP experience picture-perfect. You have access to purchase VIP parking that allows you to get in and also, leave quickly when the show is over. Here you are welcomed and directed to your VIP box seating with breathtaking views and world-class service in your seats. VIP Box seating here is unlike anything you have ever enjoyed at a concert.
At other venues, you can book as few as 2 seats in a VIP Box and share the experience with other concert-goers. For a private experience at Xfinity Center, you can book the entire VIP Box by purchasing all the seats.
The VIP Experience
Note: Please keep in mind that parking passes and VIP club access is not included with every premium ticket. If parking passes and VIP club access are included it will be explicitly noted on the listing description.
Premium Views 
VIP box seats are located at the center stage above the first section of reserved single seats. These elevated boxes have unobstructed views with roomy, comfortable seating. Sit back and take it all in or dance until you can't dance anymore. The night is yours in a VIP Box at Xfinity Theatre. 
VIP Parking 
When you arrive at Xfinity Theatre as a VIP parking pass holder, you are directed to the VIP parking area. The parking process can be frustrating at large venues but as a VIP guest, it is smooth and easy. Park near the VIP entrance and skip the long lines to get inside Xfinity Theatre. Everything is designed to allow you to have a fun and relaxing night with no stress and no long waits.
Access to Private Clubs 
Xfinity Theatre offers a private VIP Club with bars and world-class dining options for exclusive ticket holders. Order a meal or have a cocktail before the show. You can relax at a table here and then head to your box to dance and sing along to your favorite band. Since this club is private you won't deal with a large crowd or long lines at the bar. If private club access is included with your tickets it will be explicitly noted on the listing description.
In-Seat Wait Service 
VIP boxes have in-seat Kallpod buttons that bring your server to you. Order premium beverages, snacks, and meals from your server. You skip the lines for concessions and never miss a minute of the concert thanks to this premium perk.
Exclusive Restrooms 
VIP ticket holders have their own restrooms at Xfinity Theatre! You don't have to wait in a line so long that you miss your favorite song. VIP restroom lines are short and kept clean and tidy.
Pricing
Ticket Costs at Xfinity Theatre
Music fans in Hartford know that if they want to see the best bands live in the summer, Xfinity Theatre is the place to go. Choose VIP box seats to have the best experience here. The experts at SuiteHop understand the benefits of luxury seating and can help you book the seats of your dreams with their exclusive access to outdoor venues. Browse through our live listings and view the best VIP ticket experiences near you. 
SuiteHop has access to VIP seating in many outdoor venues. All offer their own special experiences.
How much do VIP Tickets Cost
$300 - $600 per ticket 
VIP Tickets for concerts at amphitheaters vary in cost based on the location and artist performing.
Are VIP tickets and VIP Boxes less expensive than regular tickets?
VIP tickets do cost more than general admission seats but the price difference is nominal when you consider all the luxuries included as a VIP ticket holder. 
Ticket Options
Snag a VIP Box at Xfinity Theatre 
Outdoor concerts in the grass are a thing of the past. With SuiteHop you can enjoy the best seats in the house with premium access to exclusive VIP ticket holder amenities. Check out the options and rock out like a VIP this summer.
VIP Box Seating at Xfinity Theatre
Individual VIP tickets may be purchased in boxes and these areas typically include sunshade in addition to the best sightlines of the show. VIP Tickets may be purchased individually and offer extra legroom with comfortable luxury seating.
Premium Club Seats at Xfinity Theatre
Premium Club seats offer plush comfortable seating with the best sightlines in the amphitheater. Premium Club seats are reserved specifically for your group and allow you to order food and beverages directly to your seat.