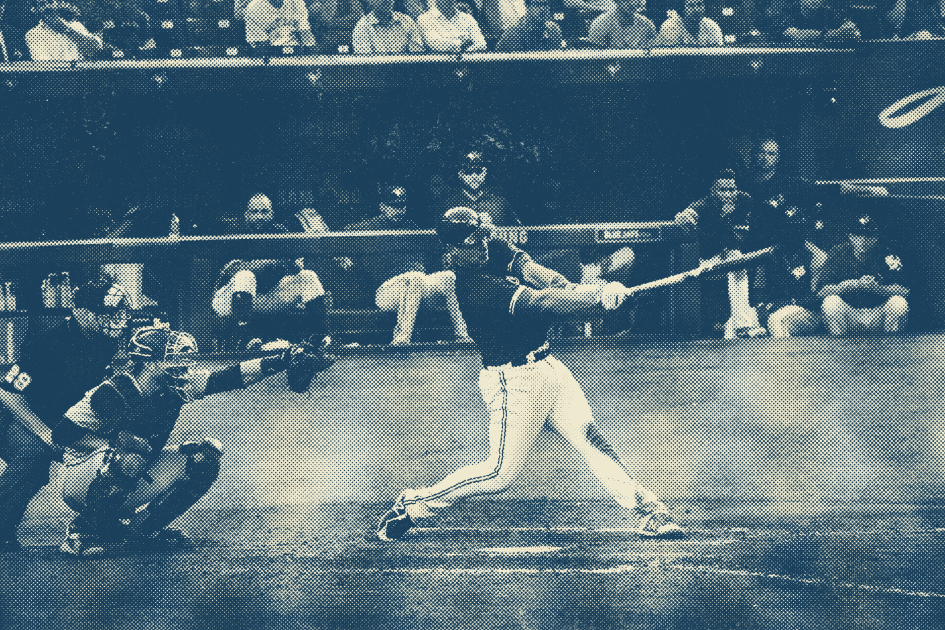 Arizona Diamondbacks
Suites & Premium Seating
Get Updates
Sign up for our newsletter with offers, updates and featured events for everything Arizona Diamondbacks.
Suite Pricing
Arizona Diamondbacks Suite Pricing and Amenities
The Arizona Diamondbacks, located in Phoenix, Arizona, is one of the younger baseball teams in the MLB. This team played its first season in 1998 and they've been thrilling fans ever since. They won the World Series faster than any other expansion team when they brought home the World Series trophy in 2001. In addition to winning the World Series, the Diamondbacks have won five National League West division titles and one National League Pennant.
That is a lot of victories for such a young team! Famous players who have worn the Diamondbacks jersey include Curt Shilling, Randy Johnson, and Luis Gonzalez. The Diamondbacks call Chase Field home and the suites in this stadium give guests top-of-the-line luxury for every home game.
How much do an Arizona Diamondbacks suites cost?
$2,500 -$8,000
The price of an Arizona Diamondbacks suite will vary based on matchup and location in the stadium. Private suites are available for all home games and events with pricing starting at $2,500 and may cost as much as $8,000.
Suites at Chase Field: 198+
Suite Capacity: 4-50 guests
Amenities: VIP Parking passes, all-inclusive food and beverage packages available, interior and exterior seating, lounge area, and concierge services
| Low Range | Location | High Range |
| --- | --- | --- |
| $2,500 | Field Level Suites | $5,000 |
| $2,500 | Diamondbacks Suites | $5,000 |
| $2,500 | Legends Suites | $8,000 |
Private Suites
Host the perfect event in a private Arizona Diamondbacks suite
Chase Field, the home of the Arizona Diamondbacks has many suites for you to choose from when booking your next party, meeting, or gathering. There is no baseball experience quite like cheering on the Diamondbacks from the privacy and luxury from one of the unique and exclusive suites. With a wide variety of catering options, comfortable seating, and exclusive amenities in all the suites, there is no better way to experience an Arizona Diamondbacks game.
Private suites are available for parties of 4 to 50 guests.
What are my suite options?
Field Level Suites
Field Level suites get fans closest to the Arizona Diamondbacks action in Chase Field. There are multiple options for different-sized groups from 4 to 35 guests. You can sit in the outfield or directly behind home plate. Outfield suites offer the Ram Trucks pool where you can party in an actual pool and hot tub while inside the stadium! Dugout suites put you where the players hang out. All the field-level suites are outside seating only and include access to high-end catering packages at an additional cost.
D-Backs Suites
D-Backs Suites are your classic private suite in Chase Field. Choose from suites that seat 18 to 24 guests. All-inclusive catering options are available. There is interior and exterior seating. The interior section of a D-Backs suite features a lounge area, HDTVs, wet bar, and kitchenette. These suites are on the Blue Cross Blue Shield Diamond suite level of Chase Field and include private entry into the stadium.
Legends Suites
The Legends suites are for groups of 25-50. Guests enjoy a panoramic view of Chase Field with a wide-open space to hang out during the game. A concierge is available for all your game time needs. Legends suites are located in the Right Field on the upper concourse level. As with all the suites, a catering package with non-alcoholic beverages are available to order. The seating can be arranged to meet the needs of your event or party.
Stadium FAQ
The answers to your top Arizona Diamondbacks suite questions
Diamondbacks fans are fired up for the upcoming baseball season. As part of the National League West Division, the D-backs, as they are called, are looking to win their second National League Pennant and World Series Championship. The team has been building up their roster in the off-season and the talent is exactly what the Diamondbacks need. If you want to be close to the action of an Arizona Diamondbacks baseball game all while being treated like royalty, sitting in a private suite in Chase Field will suit you just fine.
How many suites are available during an Arizona Diamondbacks game?
Chase Field has 198 luxury suites.
Why should I book my Arizona Diamondbacks suite with SuiteHop?
SuiteHop is an online marketplace providing the most comprehensive details and availability for Arizona Diamondbacks games. With real-time pricing and high attention to customer service, SuiteHop's suite experts will help you from booking your suite all the way through ordering catering for your event.
What is included in an Arizona Diamondbacks suite?
Depending on what amenities you desire, the suites from Arizona Diamondbacks games all offer a unique experience. With a wide variety of catering available to order, your guests will be able to watch the game without spending a minute of time in line at concessions. In addition, alcohol can always be added to your suite experience. Some VIP parking passes can also be included. With the exception of a few types of suites, most suites have indoor and outdoor seating with a lounge area inside as well. The well-appointed furnishings keep you and your guests comfortable but with ideal views from all over the stadium you are still right in the center of the action. Concierge and guest services are available for suite guests.
When do suites open for access?
Suites guests may enter Chase Field two hours before most events.
Where is Chase Field?
Chase Field is located at 401 E. Jefferson, Phoenix, Arizona.
Where should I park for an event or game at Chase Field?
With the purchase of a suite, you may receive some VIP parking passes. These parking passes give you access to the Chase Field garage. Confirm with your SuiteHop event expert if parking passes are included for your event. For guests parking without a VIP pass, the best way to park is to reserve your spot in advance with ParkWhiz. There are multiple parking garages nearby and a reservation to park ahead of time is the least stressful way to park for an event at Chase Field.

Chase Field is in a bustling area of Phoenix so traffic will need to be considered when planning drive time. During normal commuting times it will be the most congested but always anticipate a delay as you get closer to the beginning of your event. Take advantage of the early entry into Chase Field and avoid the traffic by arriving with time to spare.

If you want to get to Chase Field without driving, you have multiple options. For some home games, you can take the D-backs express bus from the Foothills Mall in Tucson. This luxury bus transports fans to and from the game. You can also use a park and ride location for the Metro Light Rail. Visit Valley Metro for stops and schedules.

Using a rideshare service like Uber is a great transportation option. Uber is the official rideshare program of Chase Field with a pick-up and drop-off area at Jefferson and 5th Street.
How do I get to my Arizona Diamondbacks suite?
Suites are located all over Chase Field so refer to your suite purchase information for the best entry to your suite.
Catering
Arizona Diamondbacks Suite Catering Explained
Arizona Diamondbacks suites at Chase field have gourmet catering provided by Levy Restaurants. The Head Chef, Stephen Tilder, has put together amazing dining and drink packages as well as a la carte choices to allow you to plan the ideal evening in your private suite for your guests. Fabulous catering right in your suite is part of what makes the "suite life" so enjoyable.
If you have special dietary needs or restrictions, Levy Restaurants is happy to work with you. They offer classic ballpark food like hot dogs and popcorn as well as more high-end menu options like grilled peppercorn beef tenderloin and cheese and wine pairings, allowing you to create the experience you desire. There are also gluten-free, vegan, and vegetarian choices.
Catering is an additional cost. You can work with your SuiteHop customer service expert to place the best order for your group. Catering is not required and Chase Field has a lot of options where guests can purchase their own food and drinks when they desire.
Recommended suite catering budget for Arizona Diamondbacks game
| Options | Pricing |
| --- | --- |
| Full meal with drinks | $100 - $150 per guest |
| Snacks with beer & wine | $50 - $75 per guest |
| Beer & wine alone | $35 - $50 per guest |
SuiteHop Recommended Menu
Feeds 20 guests
Seasoned Popcorn

Pretzel Bites with Assorted Dips

Twisted Tater Chips

Grinder Sandwiches

Grilled Chicken Wedge Sandwiches

D-back Dogs

Cookie and Brownie Platter

12 non-alcoholic beverages

24 beers
This menu is based on the Levy catering offerings. Items are subject to availability.
Pro tip: To lower waste, we recommend ordering fewer beverages upfront. Watch what your guests are consuming and reorder accordingly.