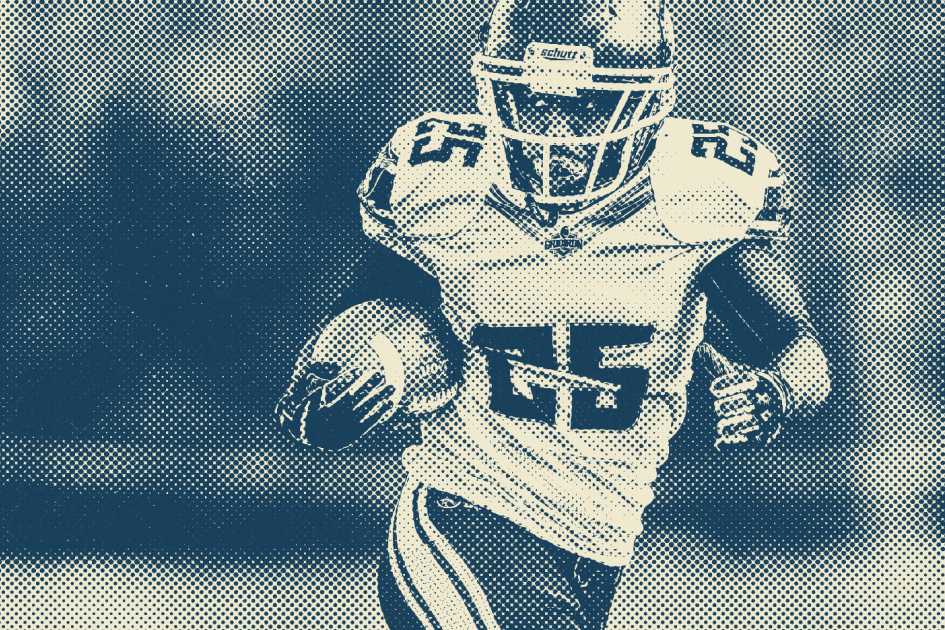 Arizona Cardinals
Suites & Premium Seating
Get Updates
Sign up for our newsletter with offers, updates and featured events for everything Arizona Cardinals.
Suite Pricing
Arizona Cardinals Suite Pricing and Amenities
In the desert outside of Phoenix, you can plan an event that your guests will remember for the rest of your lives in a private suite at an Arizona Cardinals football game. This is Arizona's pride and joy when it comes to football and you can enjoy one of their home games with unprecedented access.
SuiteHop is the leader in private suite sales with the most suites available for purchase and all the knowledge and customer service you need to plan an event. This football season, Impress clients, connect with colleagues, or celebrate with the Arizona Cardinals fans in your life in a private suite at one of the Cardinals home games.
How much do Arizona Cardinals suites cost?
$15,000 - $28,000
The price of Arizona Cardinals suites varies based on matchup and location in the stadium. Private suites are available for all Arizona Cardinals home games with pricing starting at $15,000 and may cost as much as $28,000.
Total Suites at State Farm Stadium: 88 Suites
Suite Capacity: 8-16 guests
Amenities: VIP Parking passes, wider and padded seating, gourmet catering available to order, private entry into the stadium
Low Range

Location

High Range

$18,000

Field Boxes

 50 Yard Line

$28,000

$15,000

Private Lofts

 Club Level

$25,000
Private Suites
Host the perfect party, meeting, or get together in a private Arizona Cardinals Suite
The premium seating at Arizona Cardinals home games gives you extraordinary access to events here. Once you've cheered on the Arizona Cardinals from a private suite at State Farm Stadium, you will never want seats anywhere else.
The amenities will spoil you. The comfort and privacy are such a treat. Just entering the stadium through the VIP entrance makes your arrival so stress-free. Treat friends, family, co-workers, or clients to a night to remember from a private loft or field box at State Farm Stadium. Celebrate, network, or win someone over with luxury and excitement all in one package. SuiteHop is the private suite expert and when you purchase your suite with them, you know you are benefitting from their exclusive access to suites in venues all over North America.
Private suites are available for parties of 8 to 16 guests.
What are the options?
Field Boxes
If you want to enjoy private seating with a group but still want to be close to the field, a Field Box at State Farm Stadium is the right choice for you. Field Boxes are located on the 50-yard line in the lower level seating. You get 8 seats together and the seats are wider and cushioned with cup holders. While catering is not available in these small boxes, you and your guests have direct access to all the vendors on the main concourse and the restrooms are close by as well. Field Box guests can also visit the exclusive Gila Givers Casino Lounge throughout your event.
Private Loft Suites
For parties of up to 16, the Private Lofts in State Farm Stadium give you a point of view from just above the mid-level seating. Here you have a little more privacy but still are a part of the action on the field. Private Lofts feature optional in-suite catering customized to your preferences. Each suite has 4 flat screen monitors and a private washroom. All the seating is cushioned and wider than the standard stadium seats. There is a wet bar and a refrigerator in the suite perfect for ordering a catering and beverage package. If you and your guests want a break, you can enjoy the amenities inside the Gila Givers Casino Lounge.
Stadium FAQ
All about the Arizona Cardinals suites
The Arizona Cardinals are one of the top teams in the NFL, with fans who can't get enough of their exciting games each year. This team is not new to the scene. Their first season was in 1920 in Chicago. In 1987, this original NFL team was moved to Arizona. The Cardinals play at the State Farm Stadium in the Phoenix Metropolitan area.
They made their first Super Bowl appearance in 2008 after winning the NFC Championship. Famous Arizona Cardinals include Kurt Warner, Emmitt Smith, and Larry Fitzgerald. This season the Arizona Cardinals hope to qualify for the playoffs and contend for the championship. Their home games at State Farm Stadium are incredibly exciting and you can attend a game with VIP perks and amenities when you purchase a private suite with SuiteHop.
How many suites are available at Arizona Cardinals home games?
There are 88 suites available at Arizona Cardinals home games.
Why should I book my Arizona Cardinals suite with SuiteHop?
SuiteHop is an online marketplace providing the most comprehensive details and availability for Arizona Cardinals games. With real-time pricing and high attention to customer service, SuiteHop's suite experts will help you from booking your suite all the way through ordering catering for your event.
What is included in a suite at an Arizona Cardinals home game?
No matter which suite you decide to purchase for a gathering at an Arizona Cardinals home game, you will enjoy fantastic sightlines. Some suites are down on the field and others offer a panoramic view from just above the 200 level seating areas. Guests with suite passes enter the stadium through a private entrance and have access to the Gila River Casinos Club Lounge. Suites are appointed with wide, padded seating. Catering is available to order in some suites. The experts at SuiteHop know exactly which suite is right for your party or event, just let them guide you through the process of planning from start to finish.
How do I get to the suites at Arizona Cardinals games?
Because the suites are located all over State Farm Stadium refer to your suite location for the best location for entry. There is one VIP entrance on the west side and one on the east side of the stadium.
When do suites open for access?
Suites guests may enter State Farm Stadium two hours before most events.
Where should I park at Arizona Cardinals games?
Some suites include a limited number of VIP parking passes to park at the reserved lot at the stadium. For guests not parking in the VIP lot, we recommend you reserve parking ahead of time.
Catering
Arizona Cardinals Catering Explained
When you purchase a private loft for an Arizona Cardinals football game at State Farm Stadium, you have the option of ordering catering. Catering in your private loft at State Farm Stadium makes for an even more memorable experience.
Rojo Hospitality Group is the exclusive caterer for this stadium. Their extensive menu has delectable, gourmet options to make any gathering incredible. Rojo Hospitality lets you design your own menu with their custom package options. Each of the options has a set number of choices for each course: snacks, appetizers, entrees, and desserts. Decide how many options you want to offer to your guests and choose from the a la carte menu to create your own unique menu. There are stadium favorites, healthy choices, and options so unique you will have never seen them anywhere else like the "Maine Lobster Corn Dogs."
Catering is an additional cost and is not required and State Farm Stadium has a lot of options where guests can purchase their own food and drinks when they desire.
Estimated Arizona Cardinals Suite Catering Costs
| Options | Pricing |
| --- | --- |
| Full meal with drinks | $100 - $150 per guest |
| Snacks with beer & wine | $50 - $100 per guest |
| Beer & wine alone | $25 - $50 per guest |
SuiteHop Recommended Suite Catering Menu
Feeds 20 guests
Bottomless Bucket of Freshly Popped Corn

Homemade Kettle Chips

Fresh Guacamole and Salsa

Dip Trip Combo – Four Delicious Dips

Local Vegetable Crudité

Chicken Tenders

Hebrew Nationals Hot Dogs

Mac & Cheese

Cookie and Brownie Platter

12 Non-Alcoholic Beverages

24 Assorted Beers
This menu is based on State Farm Stadium Suite Catering offerings. Items are subject to availability.
Pro tip: To lower waste, we recommend ordering fewer beverages upfront. Watch what your guests are consuming and reorder accordingly.
Learn more about Arizona Cardinals catering at State Farm Stadium.