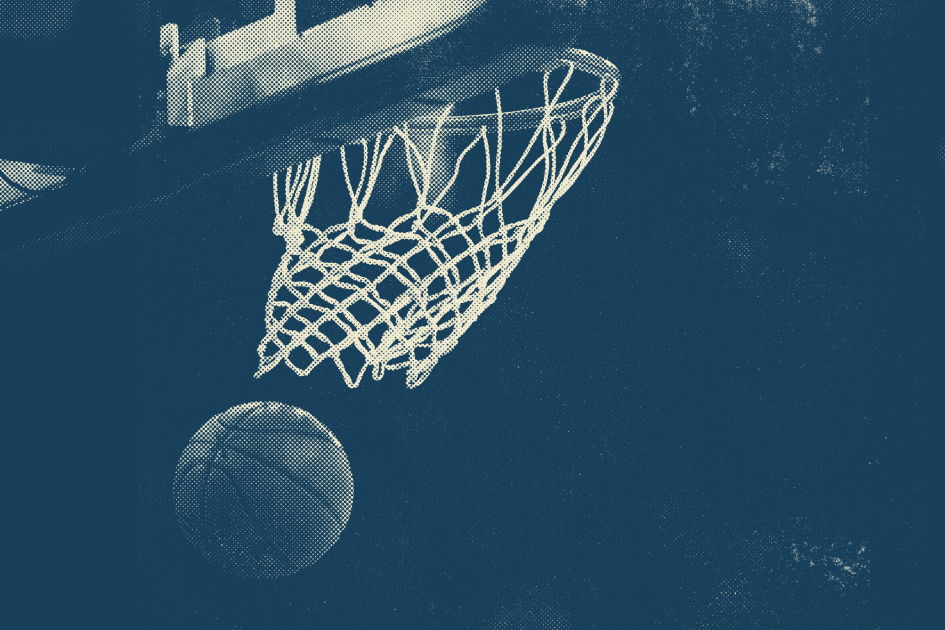 Portland Trail Blazers
Suites & Premium Seating
Get Updates
Sign up for our newsletter with offers, updates and featured events for everything Portland Trail Blazers.
Suite Pricing
Portland Trail Blazers Suite Pricing and Amenities
If you are headed to the Portland, Oregon area one of the things on your must-do list is watching the NBA's Portland Trail Blazers game in one of the Moda Center suites. Upscale and luxurious seating, unparalleled sightlines, delicious catering, and amazing amenities will make the experience a night to remember. Enjoy watching your favorite player hit a three at the top of the key in Portland's premier entertainment arena.
How much do Portland Trail Blazers suites cost?
The cost of Portland Trail Blazers suites varies based on the matchup, location in the stadium, the type of seating option, and services requested. Popular Trail Blazer games during the regular season range from $5,000 to $10,000. Playoff or other championship games cost more.
Total Suites at Moda Center: 70 Luxury Suites
Suite Capacity: 4-100 guests
Amenities: Comfortable seating, private or well-appointed restrooms, in-suite catering options, HDTVs, climate-controlled comfort
Low Range

Location

High Range

$5,000

Studio Suites 

Northeast, Suite Level

$8,500

$5,000

Executive Suite 

Surrounding stadium, Suite Level

$10,000

$5,000

Event Suites 

Center of the Stadium

$10,000
Private Suites
Host the perfect party, meeting, or get together in a private Portland Trail Blazers Suite
Looking to experience the best seats for a Portland Trail Blazers game with a group of friends or coworkers? SuiteHop has exclusive access to the premiere suite experiences in Portland.
Private suites during Portland Trail Blazers games typically seat parties of 4-100 guests.
What are my suite options?
Studio Suites
Studio Suites for the Portland Trail Blazers are located on the northwest corner of the stadium on the Suite Level. These semi-private suites are new to Moda Center and include seating for up to 4 in a booth and table combination for your guests. Watch the game in total comfort without taking away the traditional experience of watching your favorite team. Studio Suites are only available for NBA Trail Blazer games or NHL's Winterhawks games.
Executive Suites
Executive Suites for the Portland Trail Blazers surround the entire stadium, ensuring that no matter which suite you rent you will have amazing sightlines of the action below. These suites have a seating capacity of 16 guests with the option to accommodate up to 6 additional guests for standing-room-only tickets. A personal attendant on the day of your event will provide you with everything you need during your stay. Executive suites also come with a private restroom and in-suite catering options.
Event Suites
Event suites for the Portland Trail Blazers are perfect for those hosting a work function or large party. There are two Event Suites available and they can host 44 to 100 people depending on which suite you rent. Comfortable seating and plenty of room to entertain make it the perfect place for wooing new clients or for a birthday party of epic proportions. A private restroom and personal attendant are also available.
The maximum occupancy of each of the Event suites is as follows:
Trail Blazers Legacy Suite: 44 Guests

Pacific Office Automation Suite: 100 Guests
Arena FAQ
All about the Portland Trail Blazers Moda Center
Moda Center is the premier sports and entertainment arena in the Portland, Oregon area. It is home to NBA's Portland Trail Blazers and WHL's Winterhawks. It opened in 1995 and has held several professional and college championship games during this time. In addition to basketball and hockey, Moda Center is also home to concerts, family shows, and other events for the Portland area.
How many Portland Trail Blazers suites are available?
The Moda Center has 70 luxury suites available for any event at the arena. Some suites are only available during Trail Blazers or Winterhawks games. Your SuiteHop Customer Service Expert can help you find the suite that is right for you based on your group size and needs.
Why should I book my Portland Trail Blazers Suite with SuiteHop?
SuiteHop is an online marketplace providing the most comprehensive details and availability for all your Portland Trail Blazers events. With real-time pricing and high attention to customer service, SuiteHop's suite experts will help you from booking your suite all the way through ordering catering for your event.
What is included in a Portland Trail Blazers Suite?
All Portland Trail Blazers suites are designed to give you a luxurious and upscale experience for any game, concert, family show, or event. All suites have comfortable seating, in-suite catering options available, access to buy VIP parking passes and private entry access, and climate-controlled comfort. No matter where your suite is located you are sure to have the best seats in the house as all Moda Center suites have amazing sightlines of the action below. There is no other way to truly enjoy the most in-demand events in Portland than in a Moda Center suite.
How do I get to my Portland Trail Blazers game at Moda Center?
Moda Center is located at 1 North Center Street in Portland, Oregon, and is part of the larger Rose Quarter district. The Rose Quarter district is an entertainment, living, and shopping center that brings together the finer things that Portland has to offer.
You can take public transportation via the Tri-Met, which has two stations located in the Rose Quarter near the Moda Center.
There are several ways to get to Moda Center by car. The Moda Center is easily accessible from I-5, I-204, Westbound I-84, and eastbound HWY 26
Where should I park for my Portland Trail Blazers game?
There are thousands of spots in and around Moda Center. Some Moda Center suites come with limited VIP parking passes for the Garden Garage. There are 1,038 spots specifically used for Moda Center.
If additional VIP parking passes are needed, please contact your SuiteHop Customer Service Expert.
How do I get to my Portland Trail Blazers Suite?
Private entry access is available through the Executive Suite Level doors.
Where should I stay before or after my Portland Trail Blazers game?
If you are coming from Portland or from out of town, there are plenty of places to stay around Moda Center. Moda Center is located in the heart of the Lloyd district, the premiere spot for shopping, dining, and entertainment in Portland. The following are the closest hotels to Moda Center.
Crowne Plaza in Portland Downtown
What activities are there to do around the Moda Center
In the Lloyd District, you will find a plethora of things to do before and after you experience the luxurious suite at Moda Center.
Schonley 10 Barrel Tap Room

- Grab a beer before you head to the game or after an amazing concert at this upscale restaurant and taproom.

Portland Paintball

- Looking for some big action before you settle into your luxury suite? Fight it out at Portland Paintball.
For more ideas on what you can do before you head to your luxurious suite at Moda Center, check out Travel Portland.
Catering
Portland Trail Blazers Suite Catering Explained
Suite catering is provided directly through Levy Restaurants and is curated through Chef Jessica Helms. Suite holders have access to any of the concession stands throughout Moda Center, as well as complete in-suite food and beverage services provided by Levy Restaurants. If you decide to order catering, your order must be placed two days prior to your event date by 2 PM. Day of event catering menus is available with a limited selection.
Catering is an additional charge and is not always necessary for all suite events. Our suite experts will work with you to find the perfect catering option to fit all your guest's needs.
Estimated Portland Trail Blazers Suite Catering Costs
| Options | Pricing |
| --- | --- |
| Full meal with drinks | $75 - $150 per guest |
| Snacks with beer & wine | $30 - $60 per guest |
| Beer & wine alone | $25 - $40 per guest |
SuiteHop Recommended Suite Catering Menu
Feeds 20 guests
Freshly Popped Popcorn

Salsa and Guacamole Sampler

The Snack Attack

Wing Toss Platter

Macaroni Salad

Classic Caesar Salad

Mini Buffalo Chicken Sandwiches and Hot Dogs

12 Non-Alcoholic Beverages

24 Assorted Beers
This menu is based on Moda Center Suite Catering options provided by Levy. Items are subject to availability. 
Pro tip: To lower waste, we recommend ordering fewer beverages upfront. Watch what your guests are consuming and reorder accordingly.
Learn more about Portland Trail Blazers catering at Moda Center.