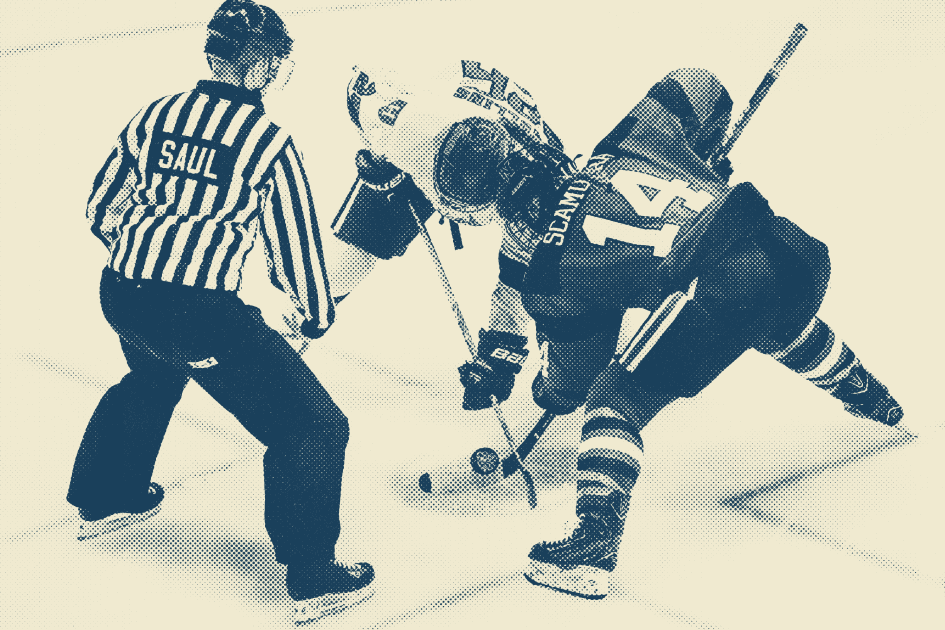 Boston Bruins
Suites & Premium Seating
Get Updates
Sign up for our newsletter with offers, updates and featured events for everything Boston Bruins.
Suite Pricing
Boston Bruins Suite Pricing
There are 90 Executive Suites for the Boston Bruins. Each suite hosts 18-50 guests. There are several suite options available in the TD Garden for you to enjoy your event, meeting, or party.
Bruins Suites are broken up into 5 Premium Club Seating options:
Garden View and Executive View

The Lofts

AT&T Sports Deck (250 people)

Heineken Greenroom

Club Seating
Premium full-suite options begin at $8,000
The price of Boston Bruins Suites varies based on the matchup, location in the stadium, the type of seating option, and services requested.
Suites at TD Garden: 90 Executive Suites
Suite Capacity: 18-50 guests
Amenities: VIP Parking, Premium Catering, In-Suite Concierge Service
Low Range

Location

High Range

$8,000

Garden View

$14,000

$8,000

Executive View 

Above AT&T Sports deck - next to Garden View

$14,000

$8,000

Hall of Fame

$14,000
Private Suites
Host the perfect party, meeting, or get together in a private Boston Bruins Suite
Looking to experience the best seats at TD Garden with a group of friends or coworkers? SuiteHop has exclusive access to the premiere shared suite experiences in Boston.
Private suites are available for parties of 18-50 guests.
What are the options?
The Garden View
The Garden View offers the comfort of a private suite with the laid-back atmosphere of an upscale sports lounge. This suite can accommodate 50-60 people. Food and beverage packages typically are included.
The Executive View presented by Dav EL
The Executive View can accommodate 25 to 30 people and offers a breathtaking view over the TD Garden Ice.
The Lofts
Each loft can host 18-21 people and is the perfect place for a single event like a bachelor party, work event, or birthday party. Food and beverage options are available for purchase. There are two primary levels of suites in The Lofts: The 5th floor maxes out at 18; the 6th floor maxes out at 21.
Arena FAQ
The answers to the most commonly asked Bruins suite questions
TD Garden opened in 1995 and is currently home to NHL's Boston Bruins and NBA's Boston Celtics. It has a seating capacity of 18,624 for basketball and 17,565 for hockey. TD Garden has hosted a number of sporting events including the 1996 NHL All-Star Game, the 2008 and 2010 NBA Finals, and the 2011 and 2013 NHL Stanley Cup Finals.
How many suites are there at TD Garden?
TD Garden has 90 suites that seat over 5,000 guests per event.
Why should I book my Bruins Suite with SuiteHop?
SuiteHop is an online marketplace providing the most comprehensive details and availability for Boston Bruins games. With real-time pricing and high attention to customer service, SuiteHop's suite experts will help you from booking your suite all the way through ordering catering for your event.
What is included in a suite at TD Garden?
All Boston Bruins Suites are made to make guests comfortable and to have the experience of a lifetime. Private suites like the Garden View, the Executive View, and the Lofts have catering options, private bathrooms and living rooms, access to the Sports Museum, and exclusive entrances with early entry.
When do suites open for access?
Bruins suites open two hours before the start of the game.
How do I get to TD Garden?
TD Garden is located in Boston's Downtown North Section on Causeway Street. Ticketed guests can enter TD Garden suites from the North Station terminal, from Nashua Street, or from Legends Way. Follow directions inside the stadium to access the suite level. For those patrons who are driving to TD Garden, heavy traffic volume usually begins one hour prior to events in and around Leverett Circle, Storrow Drive East, Martha Road, and Causeway Street.
Public transportation is available via subway and commuter rail lines. TD Garden is located at the North Station stop.
Where should I park for a Bruins game?
The North Station Garage is the most convenient parking for events at TD Garden. Parking is located underneath TD Garden and is a flat rate of $48 as early as 2.5 hours prior to the start of an event or game. Parking is accessible either via the Nashua Street ramp located at 121 Nashua Street or the Causeway Street Ramp located at 140 Causeway Street.
Catering
Boston Bruins suite catering explained
Suite catering for the Boston Bruins is available to purchase in all suites. You can confirm which catering is included in the amenities details of your chosen listing.
All suites have the option of catering at an additional cost. Menu items include beer, wine, spirits, mixed drinks, appetizers, salads, sliders and hot dogs, pizza, entrees, local fare, and desserts. In-suite catering offers several allergen-free options as well.
Your SuiteHop customer service expert can assist you with placing the best order for your group depending on size and needs.
Estimated Bruins Suite Catering Costs
| Options | Pricing |
| --- | --- |
| Full meal with drinks | $100 - $150 per guest |
| Snacks with beer & wine | $50 - $75 per guest |
| Beer & wine alone | $35 - $50 per guest |
SuiteHop recommended menu
Slapshot Menu
Feeds 14 guests
Kettle Chips and Dip

Crudite Tray

Nacho Fiesta

Pepperoni pizza

Italian Sausage Trio

Brownie Jar

12 non-alcoholic beverages

2 bottles of wine ( 1 white, 1 red)
This menu is based on the Bruins Catering Menu presented by Goulston & Storrs. Items are subject to availability.
Pro tip: To lower waste, we recommend ordering fewer beverages upfront. Watch what your guests are consuming and reorder accordingly.