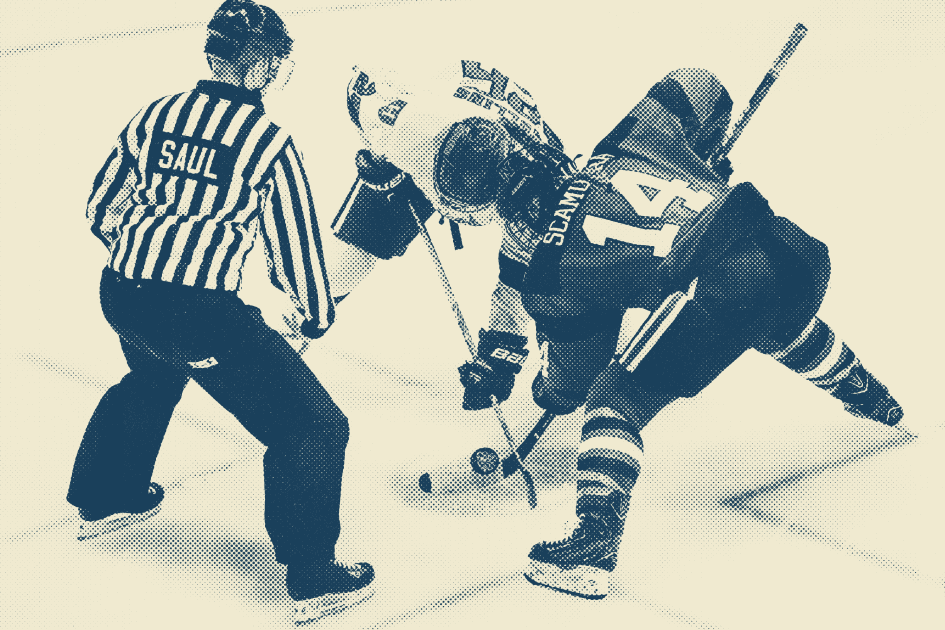 Buffalo Sabres
Suites & Premium Seating
Get Updates
Sign up for our newsletter with offers, updates and featured events for everything Buffalo Sabres.
Suite Prices
Buffalo Sabres Suite Pricing and Amenities
SuiteHop is your place to go when looking for a private suite for your Buffalo Sabres game at the KeyBank Center. Enjoying a game in one of the Buffalo Sabres suites, along with their countless amenities, will make your night unforgettable. You will be able to relax in comfortable seating, enjoy delicious food and beverages, and mingle with your coworkers, clients, friends, or family while watching the Sabres smash it on the ice below. With suites surrounding the ice at the KeyBank Center, you and your guests will love watching your favorite team hit the ice.
How much do Buffalo Sabres suites cost?
Premium Buffalo Sabres suites range from $5,000 to $8,000 depending on the location of the suite, matchup, type of seating options, and services requested.
Total Suites at KeyBank Center: 80+ Luxury Suites
Suite Capacity: 18-36 guests
Amenities: VIP Parking, Premium Catering, In-Suite Concierge Service, Private Entry Access
Low Range

Location

High Range

$5,000

Executive Suites

Suite Level; surrounding stadium

$8,000

$5,000

Mercedes-Benz Business Class Suite

Suite Level; East side of the stadium

$8,000
Private Suites
Host the perfect party, meeting, or get together in a private Buffalo Sabres Suite
Looking to experience the best seats for a Buffalo Sabres game with a group of friends or coworkers? SuiteHop has exclusive access to the premiere shared suite experiences in Buffalo.
Private suites are available for parties of 18-36 guests.
What are the suite options?
Executive KeyBank Center Suites
Executive KeyBank Center Suites are the perfect place to bring coworkers, clients, friends, or family for an unforgettable experience. Either watching a Buffalo Sabres game or your favorite artist perform will be that much more amazing with amenities like in-suite catering, private entry access, an in-suite attendant, and comfortable seating for everyone in your party. You will also receive access to purchase VIP parking passes and enjoy your game or concert in climate-controlled comfort and style.
Mercedes-Benz Business Class Suites
The Mercedes Benz Business Class Suite at the KeyBank Center is perfect for larger groups. This suite has space for up to 36 guests, so hosting clients or a large work party is no problem. In-suite catering is available to order and your SuiteHop Customer Service Expert can help you choose the right options for your party size and needs. Climate-controlled comfort, luxury seating, an in-suite attendant, and amazing vantage points of the action below are all included in your Mercedes-Benz Business Class suite.
Arena FAQ
All about the Buffalo Sabres suites
KeyBank Center opened in 1996 and is home to the NHL's Buffalo Sabres. It also hosts several concerts, family shows, ice shows, and other sporting events throughout the year. Located in the waterfront Canalside district of Buffalo, the KeyBank Center is the premium arena for entertainment in western New York. This arena has hosted the Stanley Cup, UFC matchups, and artists like Lady Gaga and Elton John.
Why should I book a Buffalo Sabres suite with SuiteHop?
SuiteHop is an online marketplace providing the most comprehensive details and availability for all your Buffalo Sabres games. With real-time pricing and high attention to customer service, SuiteHop's suite experts will help you from booking your suite all the way through ordering catering for your event.
What is included in a Buffalo Sabres suite?
All Buffalo Sabres suites are designed with the ultimate in comfort and style to give you and your guests an experience like never before. Styled decor, comfortable seating, and in-suite attendants make it so you are able to enjoy your guests and the action down below without a care in the world. Each suite comes with in-suite catering available, VIP parking passes, and private entry access. You can also access your suite early and stay later, making it more of an experience for everyone in your group.
When do suites open and close for access?
Buffalo Sabres suites open two hours before the start of an event or game and close 2 hours after the end of an event or game.
How do I get a Buffalo Sabres game at KeyBank Center?
The KeyBank Center is located at One Seymour H. Knox III Plaza in Buffalo, NY 14203.
It is located in the Canalside district of downtown Buffalo. Access is only available via automobile.
Where should I park for a Buffalo Sabres game?
Typically VIP parking passes are available with the rental of each suite. Parking for VIP parking pass holders is located in the Harborcenter Parking Ramp.
Additional parking is available along the streets surrounding the KeyBank Center including Perry, Washington, Swan, Baltimore, Mississippi, and Columbia streets.
If additional VIP parking passes are needed, please contact your SuiteHop Customer Service Expert.
How do I get to my Buffalo Sabres suite?
Private entry access for all KeyBank Center suites is located through the KeyBank Club-200 level walkway on the 4h level of the HarborCenter Parking Ramp. Take the staircase to the suite level.
Additional access is available via the main atrium elevators or the security entrance elevators on the Alumni Plaza side of KeyBank Center.
Catering
Buffalo Sabres Suite Catering Explained
Suite catering is provided directly through Delaware North Sportservice. Suite holders have access to all concession stands throughout KeyBank Center, as well as complete in-suite food and beverage services provided by Delaware North Sportservice.
Every suite comes equipped with your own personal suite attendant to assist with all day of event catering orders. Full menus are available, and pre-event catering orders must be placed 5 days before your event.
Catering is an additional cost and not required for every suite event. Guests are more than welcome to order food and beverages at concessions throughout the stadium and return to the suite to enjoy. SuiteHops suite experts can assist with choosing the best catering menu for all your guests.
Estimated Buffalo Sabres Suite Catering Costs
| Options | Pricing |
| --- | --- |
| Full meal with drinks | $75 - $150 per guest |
| Snacks with beer & wine | $30 - $60 per guest |
| Beer & wine alone | $25 - $40 per guest |
SuiteHop Recommended Suite Catering Menu
Feeds 20 guests
Gourmet Snack Mix

Salsa Trio

Chopped Salad

Chicken Quesadillas

Hot Dogs

La Nova Pepperoni Pizza

Warm Fresh Baked Cookies

12 non-alcoholic beverages

24 assorted beers
This menu is based on KeyBank Center Catering Menu presented by Delaware North. Items are subject to availability.
Pro tip: To lower waste, we recommend ordering fewer beverages upfront. Watch what your guests are consuming and reorder accordingly.
Learn more about Buffalo Sabres catering at KeyBank Center.