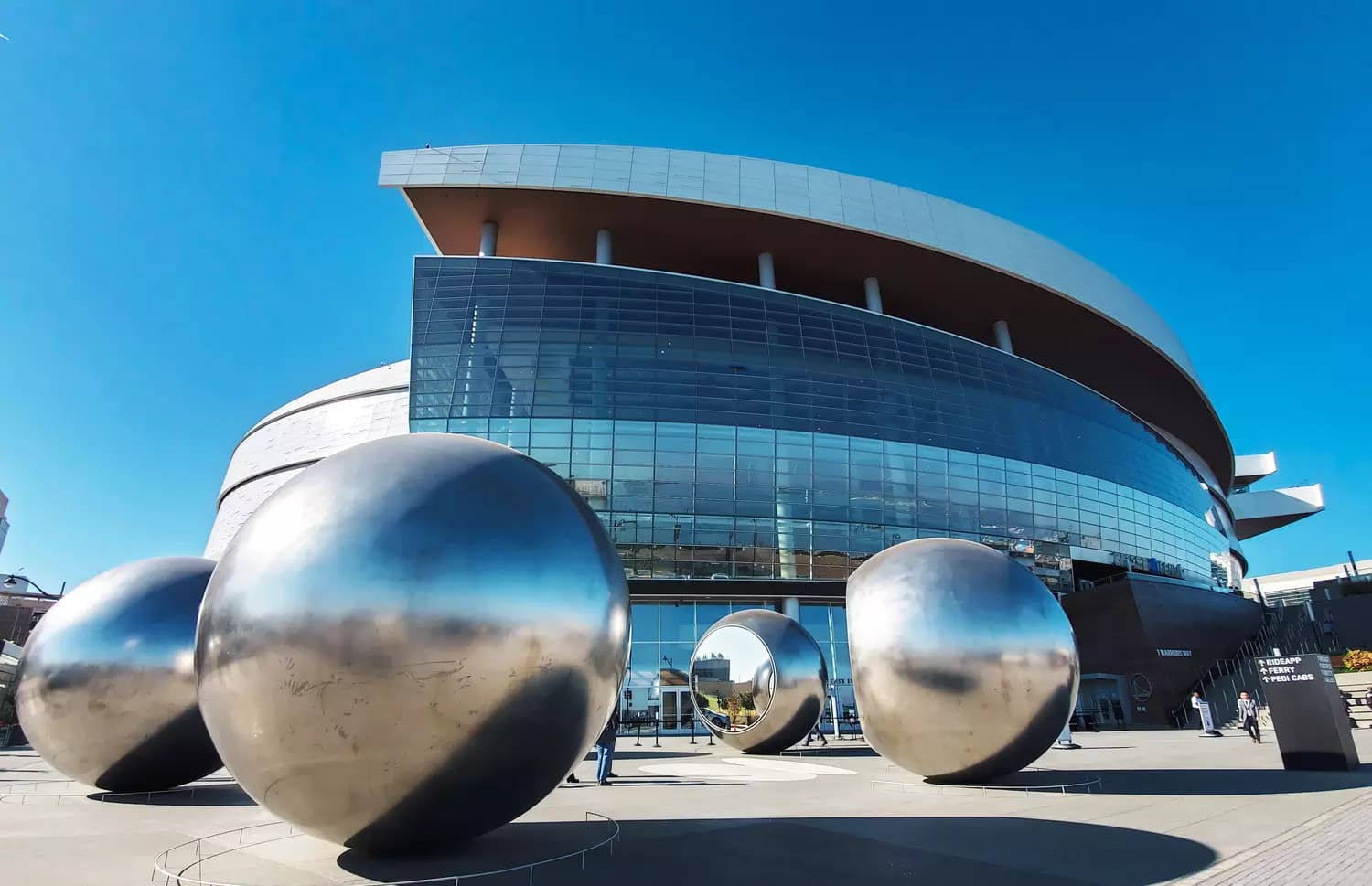 Chase Center
Suites & Premium Seating
Venue Info
Chase Center
1 Warriors Way
San Francisco, CA
Get Updates
Sign up for our newsletter with offers, updates and featured events at Chase Center.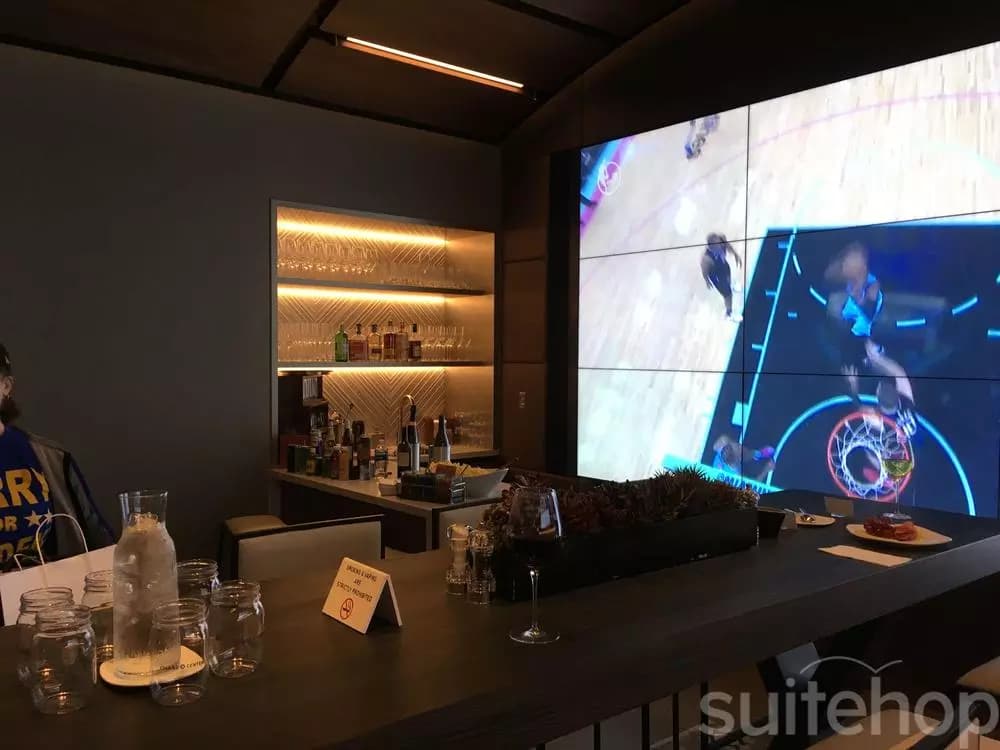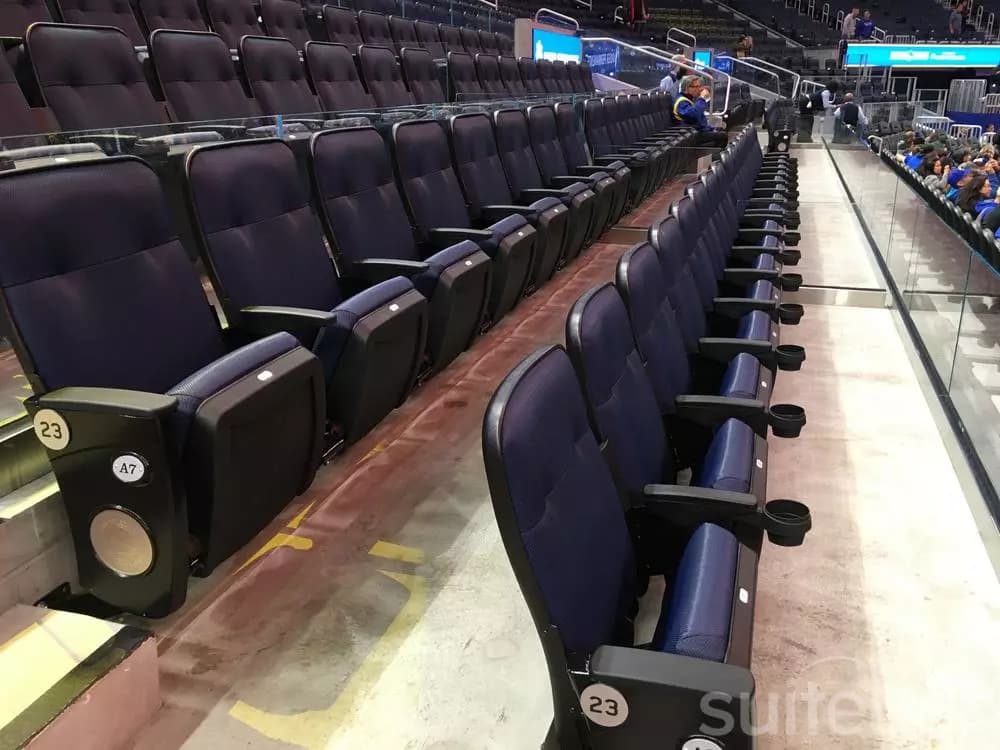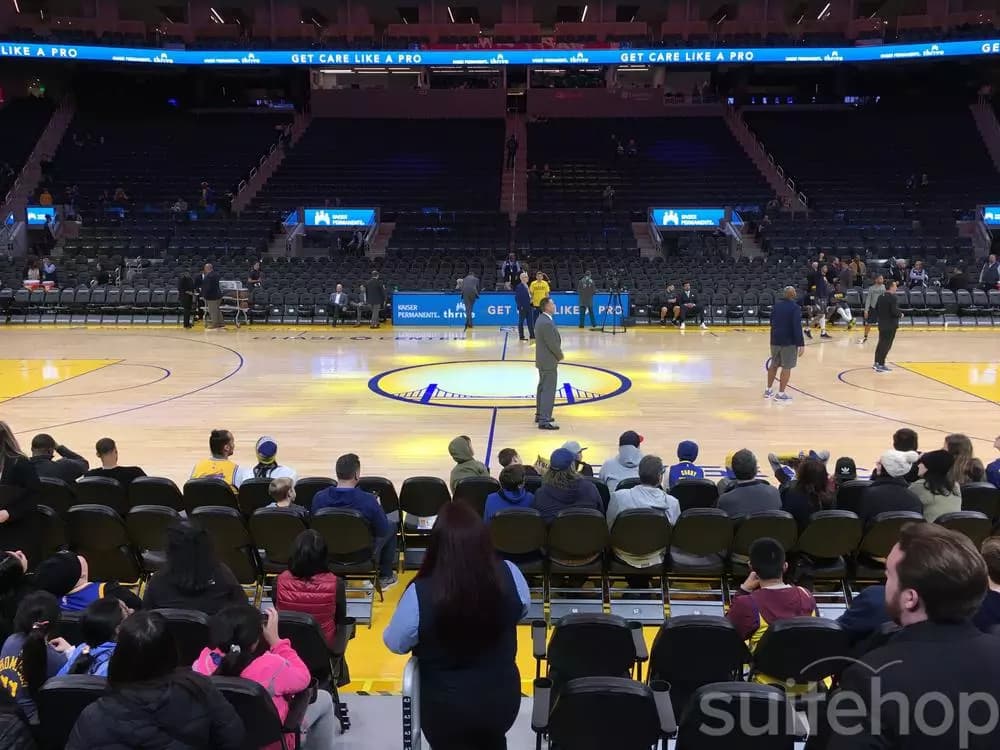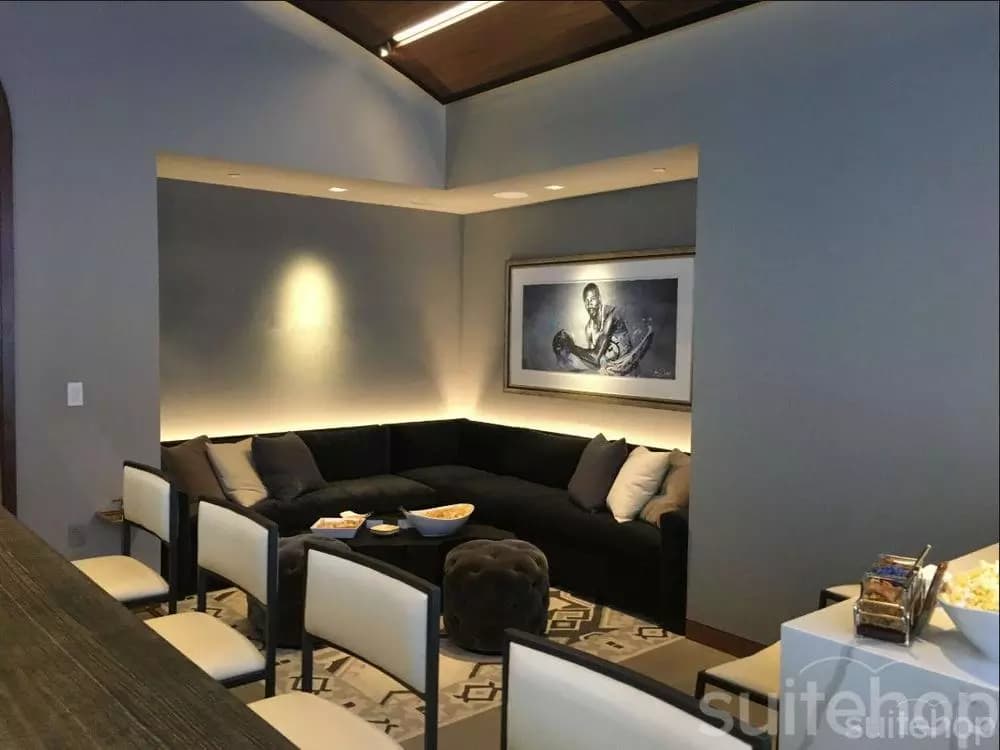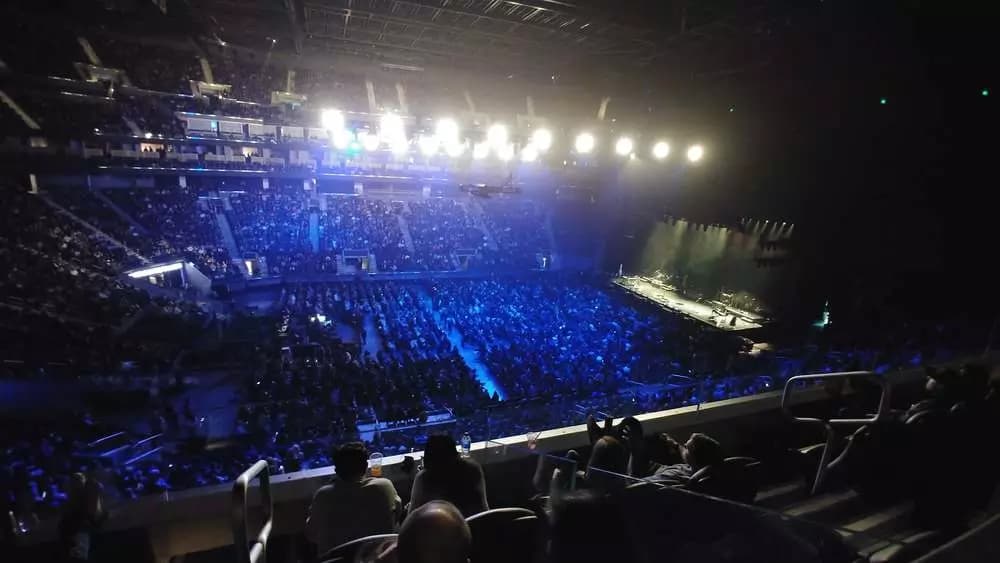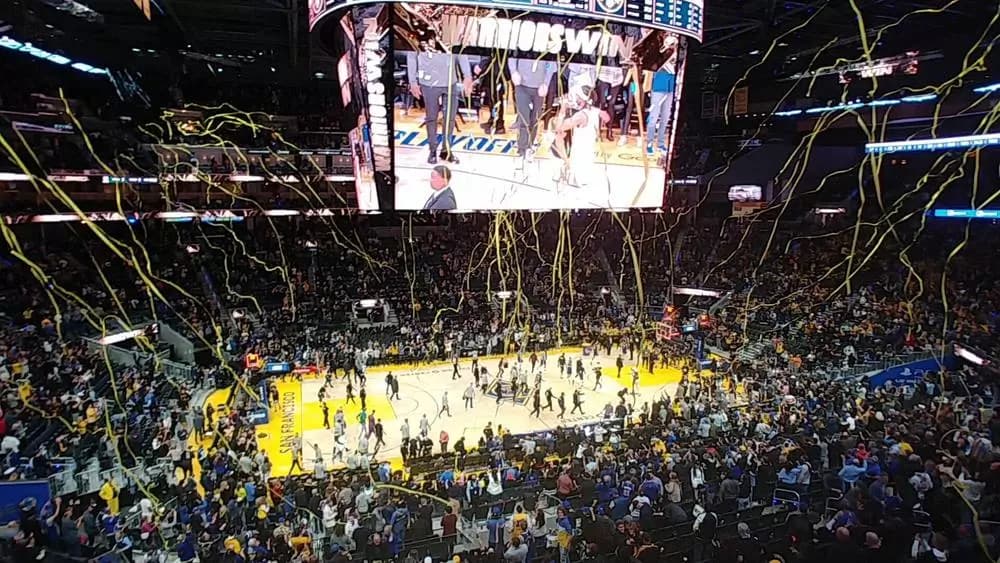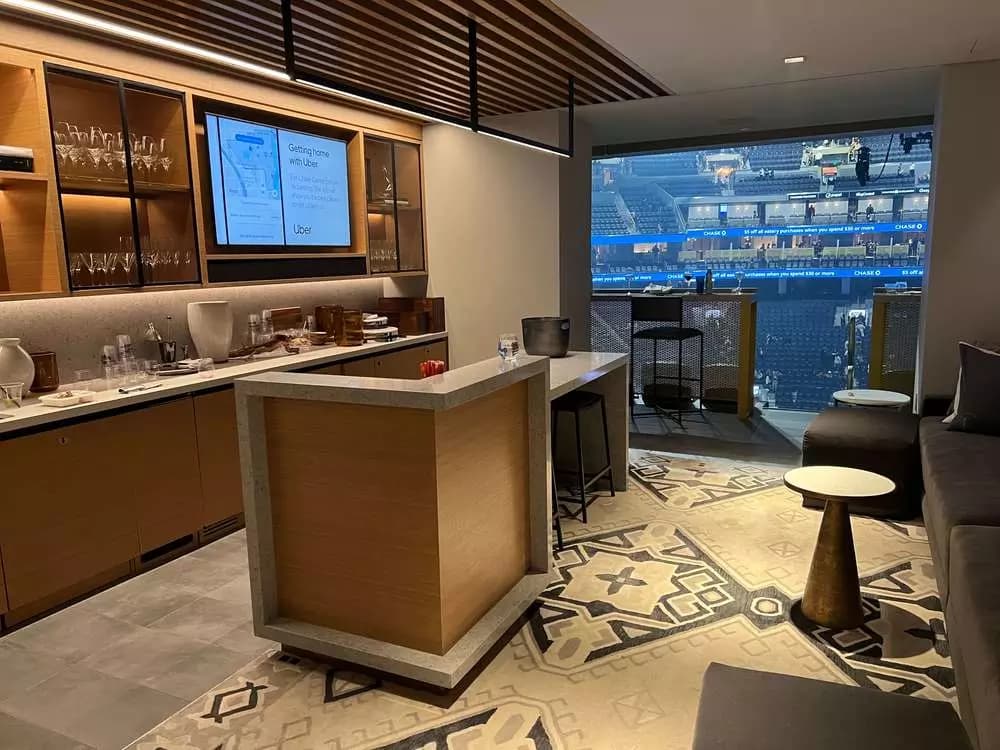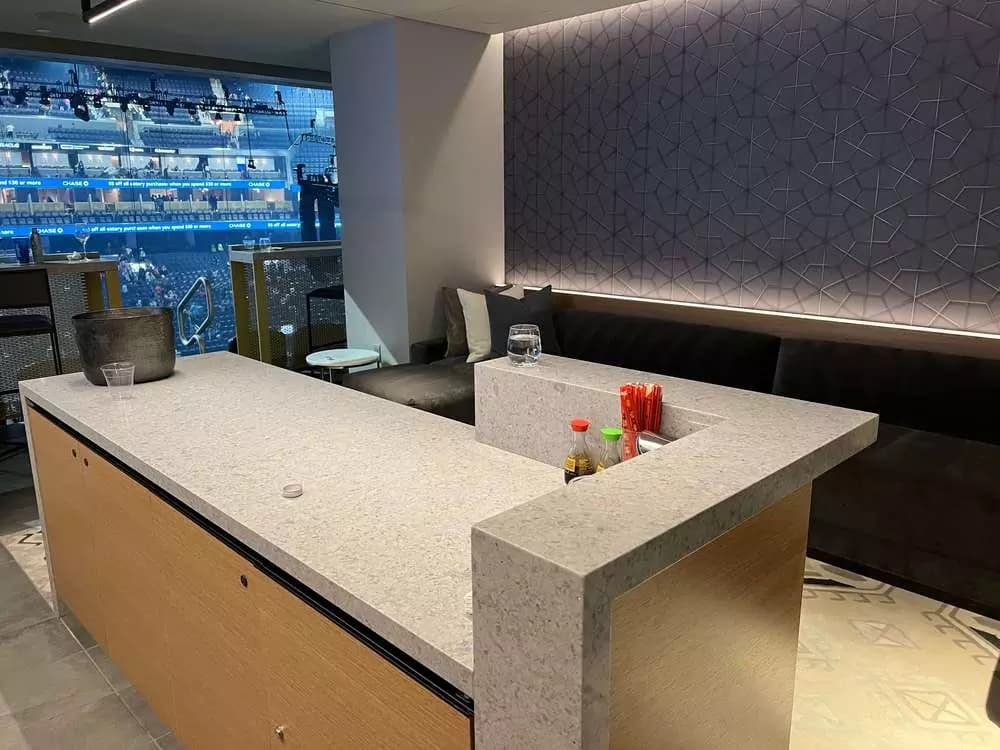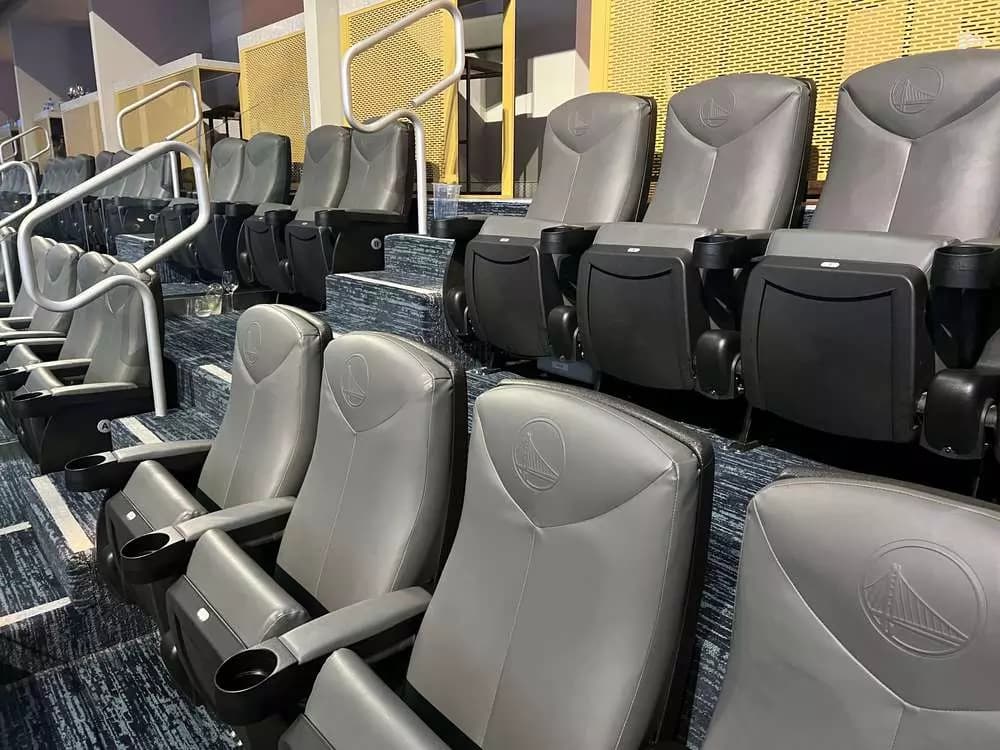 Suite Pricing
Suite Costs & Amenities at Chase Center
San Francisco is one of the greatest cities in the world and it is about to got even cooler with the addition of the new multi-purpose arena, Chase Center. Chase Center is the home of the world champion Golden State Warriors as well as a preferred venue for the biggest concert tours year round. 
People from all over the world travel here to be entertained in Chase Center. Everything about this new venue is fresh and innovative. Located in the Mission Bay neighborhood, Chase Center offers something for everyone thanks to the incredible vision of the ownership team and the architect, MANICA Architecture. Chase Center comes out of the partnership between GSW Arena and JP Morgan Chase. Google recently joined the team as a founding partner in Chase Center.
A performance by Metallica and the San Francisco Symphony christened the arena in 2019. Beyond basketball, Chase Center is hailed to be one of the new destination venues for top music artists. The 18,064 seat venue opened September 6, 2019.
Inside Chase Center  
Chase Center overlooks the water and welcomes up to 18,064 fans per event. It is very accessible via public transportation in addition to having a large parking facility. Chase Center even has over 300 bike valet spots. The multi-level arena offers sweeping views from every seat. However, the most luxurious seats in the house will be in the private suites.
Chase Center opened in time for the 2019-2020 NBA season and the first pre-season game hosted the Los Angeles Lakers on Saturday, October 5, 2019. This was the first professional basketball game within the San Francisco limits since 1971. Without a NHL team in residence Chase Center was built specifically for basketball games. Sight lines throughout the arena focus on providing the best views for Warriors home games. For concerts the space will be subdivided for a more intimate music experience.
What makes Chase Center unique is that it is designed to be so much more than just an arena. In addition to being a luxurious venue for sports and entertainment, Chase Center offers fabulous retail and culinary experiences. Community is at the heart of Chase Center. The area surrounding the arena includes a public plaza and park overlooking the water. Golden State Warrior fans are able to spend the entire day enjoying the area before an event and stay late and take in the nightlife after an evening event. So many venues are dropped in the middle of nowhere giving visitors no other options. With Chase Center, you are in the middle of a blossoming area of San Francisco. Enjoy an event in a private suite and then take in the rest of the experience of Chase Center.
Private Suites
Luxury Suites, California Style
The Chase Center suites are the most luxurious suites on the market after opening their doors in 2019. You can expect over the top decadence in a Chase Center suite. There are three types of private, group seating at Chase Center: Court-Side Lounges, Club Suites, and Theater Boxes. All suites include modern amenities, gorgeous design, and lush appointments. Every detail screams exclusivity and luxury down to wine glasses and flatware!
In suite dining rivals the finest restaurants in San Francisco. The Chase Center chefs integrate farm to table foods in the menu selections. You don't have to eat hot dogs and drink cheap beer in your private Chase Center suite if you don't want. Have a Napa Valley experience with the best wine and local delicacies while you cheer on the Warriors or sing along to your favorite band. 
Chase Center suites are a new level of luxury and comfort. Midlevel suites feature a living-room area, bar, and seats overlooking the best view of the game. Court-side suites follow the design plan used by Madison Square Garden offering event level suites that are under the stands themselves. Inside the Court-side Suites a video wall broadcasts the game with an entrance to the court itself. Court-side suites have no direct view to the court from inside but you will love being able to take a break in the luxurious space between plays. Theatre-box suites are ideal for smaller groups. Each Theatre Box seats 4 and include both dining tables and stadium seats.
Court-Side Lounges 
Inspired by the California Wine Country, Court-Side Lounge Suites at Chase Center are the decadent experience you would expect at a Warriors game. These suites are fully enclosed, offering a private retreat from the crowd and noise of the arena. Enjoy the game on the oversized media wall or walk outside the suite to nearby seating that puts you right in the heart of the action.
Club Suites
Club Suites at Chase Center are the creme de la creme of sports entertainment. With a communal table in the middle of the suite you can host a meeting or enjoy networking in your private lounge space before the game. Following tip-off you'll want to move over to the high-top tables and balcony seating with prime views of the action on the court. 
Theatre Boxes
Best for smaller groups Theatre Boxes at Chase Center are perfect for enjoying a night out at the game. Each Theatre Box seats up to four guests at a private table in the exclusive Theatre Box dining area.
Catering
Chase Center Catering Explained
Suite catering at the Chase Center in San Francisco is provided by Bon Appetit. Every suite comes equipped with your own personal suite attendant and concierge service. Full menus are available, and pre event catering orders must be placed 3 days before your event.
Chase Center suite guests have access to restaurant, bars, an concession stands throughout the concourse, and they also have the option to customize in-suite catering menu where all the tastes and cultures shine through his exceptional menu of food that will leave your taste buds happy.
Regardless of your individual preferences, Bon Appetit and Chase Center offers a wide variety of high quality menu items as well as a huge assortment of both alcoholic and non-alcoholic drinks.
Estimated Chase Center Suite Catering Costs
| Options | Pricing |
| --- | --- |
| Full meal with drinks | $75 - $150 per guest |
| Snacks with beer & wine | $30 - $60 per guest |
| Beer & wine alone | $25 - $40 per guest |
SuiteHop Recommended Suite Catering Menu
Feeds 20 guests
Freshly Popped Popcorn

Mi Rancho Tortilla Chips & Guacamole

Seasonal Fruit Display

Seven-Layer Dip

Hearts of Romaine & Cilantro Caesar Dressing

All Beef Franks

Classic Nachos

Big Nate's BBQ Pulled Pork Sliders

Amalfi Lemon Bars

12 Non-Alcoholic Beverages

24 Assorted Beers

1 Bottle of Wine
This menu is based on Chase Center Suite Catering options. Items are subject to availability. 
Pro tip: To lower waste, we recommend ordering fewer beverages upfront. Watch what your guests are consuming and reorder accordingly.
Learn more about Chase Center catering.