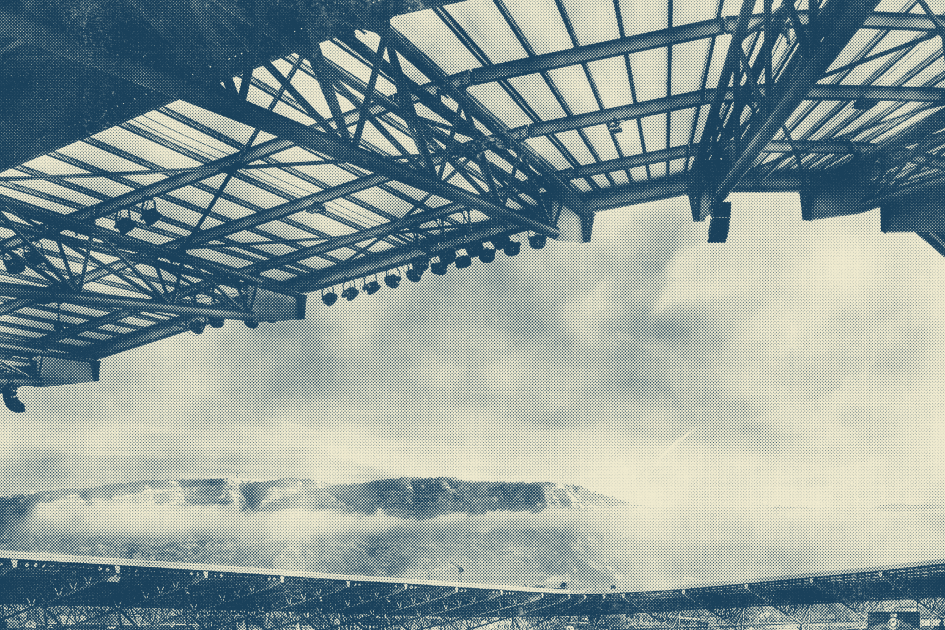 Lincoln Financial Field
Suites & Premium Seating
Venue Info
Lincoln Financial Field
1020 Pattison Avenue
Philadelphia, PA
Get Updates
Sign up for our newsletter with offers, updates and featured events at Lincoln Financial Field.
Suite Pricing
Lincoln Financial Field Suite Pricing and Amenities
The hottest seats in sports and entertainment in Philadelphia are at Lincoln Financial Field. This multipurpose stadium is home to the legendary Philadelphia Eagles and welcomes the biggest concert tours every year.
For privacy and luxury during any of the events at Lincoln Financial Field, purchase a private suite. You and your guests are treated like VIPs in these state-of-the-art facilities. Connect with family and friends or network with business associates from the privacy of your suite while you are all entertained in the center of the action.
There is no place more thrilling in Philly. SuiteHop has exclusive access to these suites and with their knowledge and experience, we can help you plan your dream event from start to finish.
How much do suites at Lincoln Financial Field cost?
$20,000 - $40,000

The price of Lincoln Financial Field suites varies based on matchup, event, and location in the stadium. Private suites are available for all home games and events with pricing starting at $20,000 and may cost as much as $40,000.

Amenities: Climate controlled private space, in-suite catering available, access to valet parking passes, access to two private lounge areas, private entrance, and concourse
Suites at Lincoln Financial Field: 172 Luxury Suites
Suite Capacity: 12-24 guests
| Low Range | Location | High Range |
| --- | --- | --- |
| $20,000 | Club Level Suites | $30,000 |
| $20,000 | Lower Level Suites | $40,000 |
| $18,000 | President's Club Suite | $35,000 |
Private Suites
Host the perfect party, meeting, or get together in a private Lincoln Financial Field Suite
Lincoln Financial Field is the premier sports destination in Philadelphia and you can enjoy all the action and excitement here as a VIP in a private suite. Perfect for groups of twelve to twenty, Lincoln Financial Field suites have varying sightlines that all offer great views.
Cheer on the Eagles or dance the night away with your favorite artist or band at one of the amazing concerts slated to stop here. Whether you want to celebrate with family or friends, impress clients, or show gratitude to your hardworking employees, an event in a Lincoln Financial Field is the way to go.
SuiteHop is your expert for booking private events in suites all over North America. With their exclusive access to Lincoln Financial Field private suites, you will be able to purchase the suite you want for the event that you desire.
Private suites are available for parties of 12-24 guests.
What are the options?
Club Level Suites
The Club Level suites in Lincoln Financial Field give groups of 20-24 panoramic views of the field or stage with exclusive amenities throughout your event. Enjoy your own climate-controlled environment furnished with comfortable seating, wet bar, and HDTVs.

Gourmet in-suite catering is available at an additional cost and a suite attendant is on hand to handle your catering and other needs. There are HDTVs and Wi-Fi in the suite as well. Another huge perk is the private restroom. You and your guests never have to leave but if you do want to explore the stadium, check out the two private lounges available to premium seating guests only.
Lower Level Suites
Located just above the 100 level seating, these suites get you the closest to the field of any of the suites in Lincoln Financial Field. Lower Level suites seat twenty to twenty-four guests per event. In a Lower Level Suite, you are close to the action and so comfortable with luxury seating and catering available for purchase. Other amenities include a private restroom, HDTVs, and a suite attendant in your suite. If your guests do want to explore Lincoln Financial Field, make sure they check out the private lounges only open to premium seating guests.
President's Club Suite
There are fourteen President's Club suites and they are located on the Eagles home side, the west side of the stadium. Close to the field, the views here are fantastic.

Suite purchase includes access to the shared space attached to all the President's Club Suites. This premium area is over 3,500 square feet. Here guests enjoy a buffet with tables and seating for dining, private restrooms, a fireplace, HDTVs, and more.
You really live in luxury with the President's Club experience in Lincoln Financial Field. Suites include fourteen to eighteen tickets.
Stadium FAQ
All about the suites at Lincoln Financial Field
Lincoln Financial Field is a gem in the world of stadiums. It is acclaimed for its amenities, views, and access. The Philadelphia Eagles of the NFL call Lincoln Financial Field home and fans fill the sold-out stands to watch the Eagles fly!
Because of its location between West Point and the US Naval Academy, Lincoln Financial Field is usually the venue for the famous Army-Navy football game every fall. In addition to football, Lincoln Financial Field is one of the best venues in the country for concerts. Huge bands and artists like U2, Taylor Swift, Bruce Springsteen, and Beyoncé rock out to sold-out crowds as well.
This state-of-the-art stadium opened in 2003 and has the capacity for almost 70,000 fans. No matter which kind of event you want to buy a suite for, SuiteHop has exclusive access to the private suites in Lincoln Financial Field and will work with you to make sure you get exactly what you want for your gathering.
How many suites are available at Lincoln Financial Field?
There are 172 suites in Lincoln Financial Field.
Why should I book my Lincoln Financial Field suite with SuiteHop?
SuiteHop is an online marketplace providing the most comprehensive details and availability for Lincoln Financial Field sporting and entertainment events. With real-time pricing and high attention to customer service, SuiteHop's suite experts will help you from booking your suite all the way through ordering catering for your event.
What is included in a suite at Lincoln Financial Field?
If you want a premium experience at Lincoln Financial Field, there are lots of suites to choose from and they are located throughout six different areas in the stadium. All suites have perfect views. All suites have the option of adding on gourmet catering and no matter what the Philadelphia weather throws at you, you will be comfortable in your private climate-controlled area. Enjoy private entry into Lincoln Financial Field and a private concourse.
How do I get to the suite level at Lincoln Financial Field?
Suites are located in six locations around Lincoln Financial Field. There are two VIP entrances. On the northeast side of the stadium, you enter through the Tork Club and Suite Entry. On the south side of the stadium, entry is at the Panasonic Club and Suite Entry.
When do suites open for access?
Lincoln Financial Field suites open two hours before the start of an event and you and your guests are welcome to continue enjoying your suite for up to one hour after the completion of your event.
Where should I park at Lincoln Financial Field?
Some suite purchases may include valet parking passes or access to premium parking areas. If your suite does not include parking, your SuiteHop event expert can assist you with obtaining some.

For those guests using a VIP parking pass, proceed to the drop-off location for your valet parking location. General parking is available around the stadium and can be purchased ahead of time. General parking is first-come, first served.

Traffic will be heavy before and after games and events at Lincoln Financial Field. Philadelphia is a busy metropolitan area and a large number of people commuting to and from the stadium always causes a slowdown.

One of the best features of Lincoln Financial Field is how convenient it is to arrive here via public transportation. If you take the SEPTA Broad Street Subway Line you simply get off at the last southbound exit, AT&T Station, and walk across the street to the stadium.
Where is Lincoln Financial Field located?
Lincoln Financial Field is located at 1 Lincoln Financial Field Way, Philadelphia, PA 19148.
How do I get to my Lincoln Financial Field Suite?
Refer to your suite location for the best way to get to your suite. The private suites are located all over the stadium on different levels. There are two private entrances for suite guests when entering Lincoln Financial Field.
Catering
Lincoln Financial Field Catering Explained
One of the best perks of purchasing a suite inside Lincoln Financial Field is having all your dining needs brought to you in your suite. All in-suite catering at Lincoln Financial Field is provided by Aramark.
The Aramark chefs are experts in crafting menus for events at stadiums. SuiteHop can assist you and complete your catering order. We recommend choosing one of their catering packages that were carefully designed for keeping everyone in your suite satisfied. If you have something specific in mind, you can create a custom menu with a wide array of choices from decadent options to stadium classics. Lincoln Financial Field catering takes an ordinary sporting event and makes it an extraordinary event. Beverages are available for purchase in packages or by the 6 pack, case, or bottle.
Catering is an additional cost and your SuiteHop customer service expert will assist you with placing the best order for your group. Catering is not required and Lincoln Financial Field does have bars and restaurants where your guests can grab drinks, snacks, or a meal. Suite guests have access to two private VIP lounges during games.
Learn more about Lincoln Financial Field catering.
Estimated Lincoln Financial Field Suite Catering Costs
| Options | Pricing |
| --- | --- |
| Full meal with drinks | $75 - $150 per guest |
| Snacks with beer & wine | $30 - $60 per guest |
| Beer & wine alone | $25 - $40 per guest |
Lincoln Financial Field Recommended Suite Catering Menu
Feeds 20 guests
LFF Snack Mix

Tortilla Chips and Salsa

Federal Soft Pretzels

Farmers Market Seasonal Crudité

Fresh Fruit Platter

Dietz & Watson Stadium Hot Dogs

Cherry Wood Smoked BBQ Pulled Pork

Buffalo Chicken Macaroni and Cheese

Fresh Baked Cookies

12 Non-Alcoholic Beverages

24 Assorted Beers
This menu is based on the Lincoln Financial Field Suite Catering offerings. Items are subject to availability. 

Pro tip: To lower waste, we recommend ordering fewer beverages upfront. Watch what your guests are consuming and reorder accordingly.