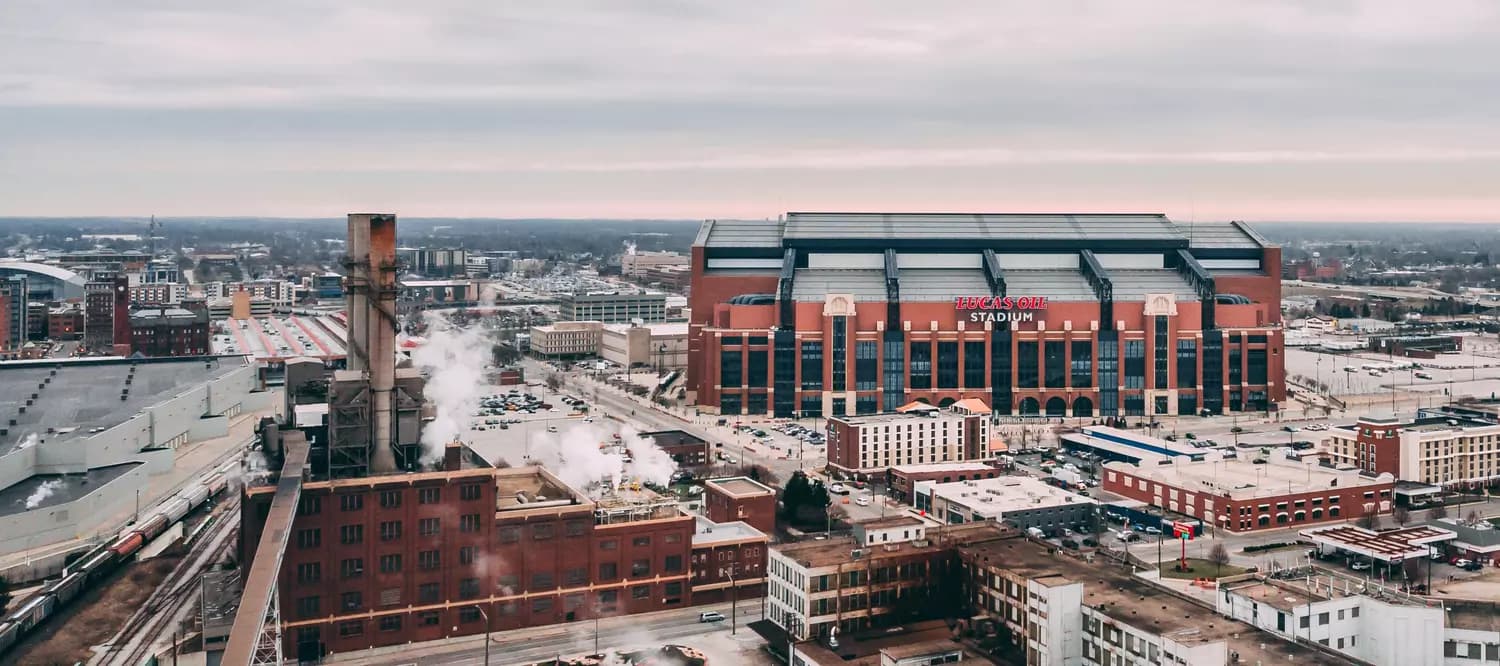 Lucas Oil Stadium
Suites & Premium Seating
Venue Info
Lucas Oil Stadium
500 South Capitol Ave
Indianapolis, IN
Get Updates
Sign up for our newsletter with offers, updates and featured events at Lucas Oil Stadium.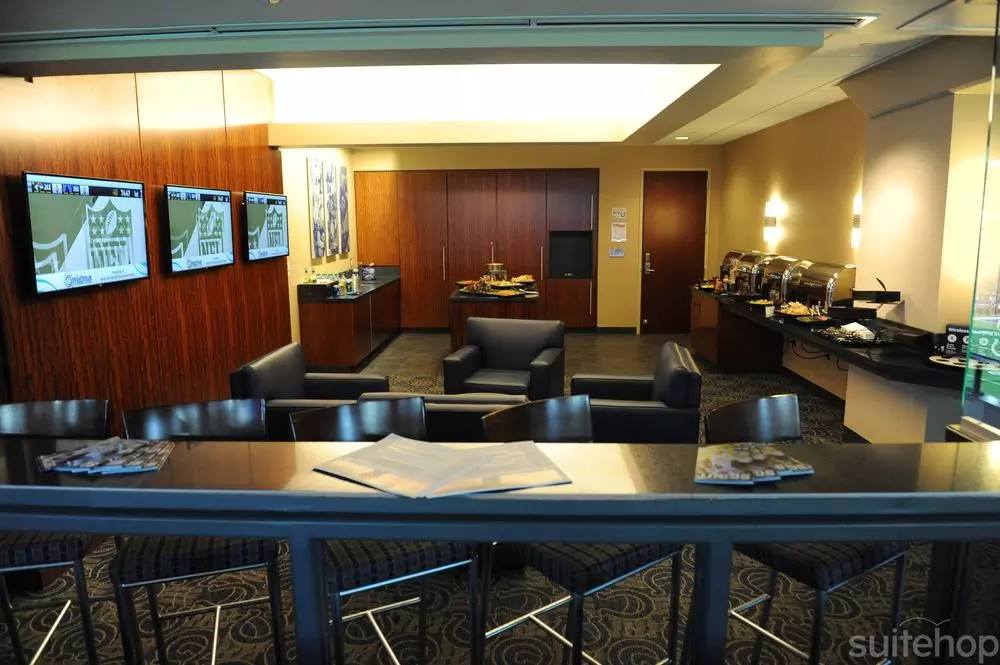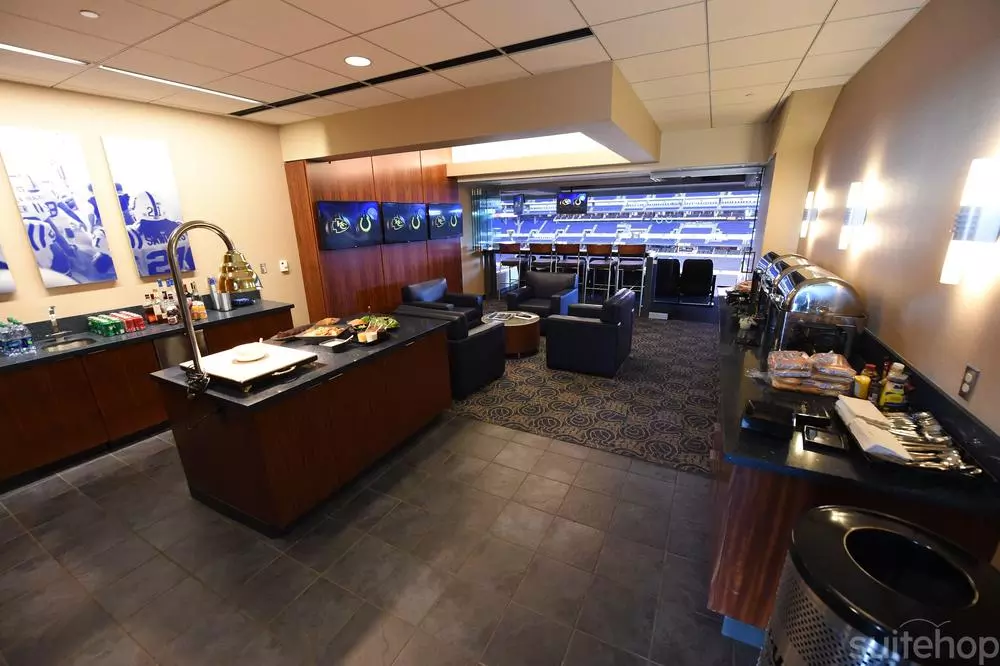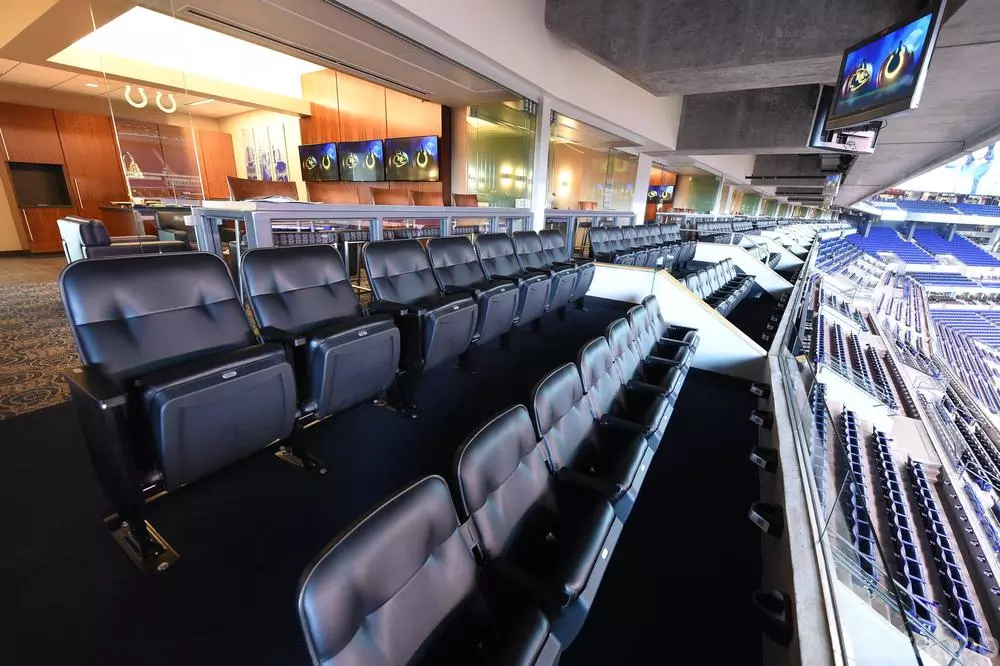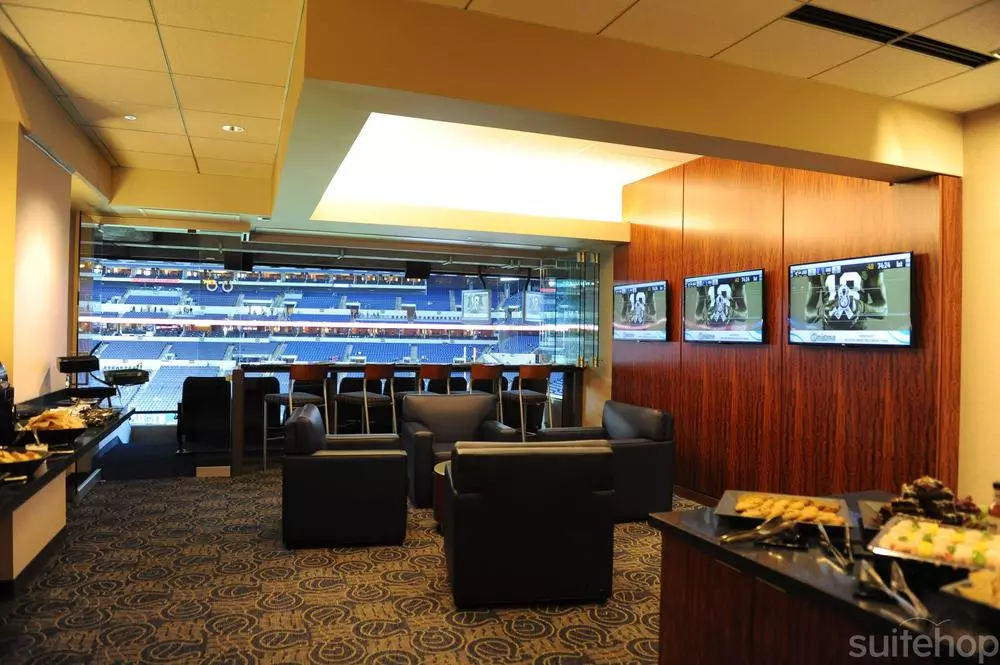 Suite Pricing
Lucas Oil Stadium Suite Pricing and Amenities
When venturing to Indianapolis for a Colts game or other event at Lucas Oil Stadium, you will want to ensure that you make it a night that you and your guests will remember. Whether you are watching your Colts score, the best teams going head to head at the College Football Playoff National Championship, or watching riders flip and turn at Supercross, you're going to want to do it in one of the Lucas Oil Stadium suites.
Lucas Oil Stadium suites are meant to give you the experience of a lifetime. Luxurious amenities, private restrooms, and unforgettable sightlines are all included with your suite. You won't want to experience your night any other way.
How much do suites at Lucas Oil Stadium cost?
$15,000 to $22,000 for regular season Colts games. The other event suite pricing varies widely on the type of event.

The cost of Lucas Oil Stadium suites varies based on the matchup, location in the stadium, the type of seating option, and services requested.

Amenities:  Luxury seating, amazing sightlines, in-suite catering options, access to buy VIP parking passes, and more
Total Suites at Lucas Oil Stadium: 139
Suite Capacity: 19-31 guests
| Low Range | Location | High Range |
| --- | --- | --- |
| $15,000 | Single Game Suites | $22,000 |
Private Suites
Host the perfect party, meeting, or get together in a private Lucas Oil Stadium Suite
Looking to experience the best seats at Lucas Oil Stadium with a group of friends or coworkers? SuiteHop has exclusive access to the premiere suite experiences in Indianapolis. Sports fans and music lovers will enjoy an exclusive luxury Lucas Oil Stadium suite to round out their evening.
Private suites are available for parties of 19 to 31.
What are the options?
Single Event Suites
There are several single event suites available for each Indianapolis Colts game, concert, or other live event held at Lucas Oil Stadium. These suites can accommodate 19, 20, or 21 guests with some suites able to go up to 31 guests. HDTVs, free wifi, and access to both club lounges in the stadium are also included. Enjoy your Colts game or other events with the most amazing sightlines and the best amenities in one of Lucas Oil Stadium suites.
Stadium FAQ
All about the suites at Lucas Oil Stadium
Lucas Oil Stadium is home to the NFL's Indianapolis Colts. It is Indianapolis' largest performance stadium and also hosts several musical artists and other events throughout the year. Seating capacity is 62,421 for Colts games and 70,000 for other events. It opened in 2008 and has a retractable roof to keep out the cold Indianapolis temperatures.
How many suites are available at Lucas Oil Stadium?
There are 139 executive and luxury private suites available at Lucas Oil Stadium with capacities ranging from 19 to 31 guests.
Why should I book Lucas Oil Stadium suites with SuiteHop?
SuiteHop is an online marketplace providing the most comprehensive details and availability for all your Lucas Oil Stadium events. With real-time pricing and high attention to customer service, SuiteHop's suite experts will help you from booking your suite all the way through ordering catering for your event.
What is included in Lucas Oil Stadium suites?
All Lucas Oil Stadium suites give you the ultimate experience in luxury for your event or game. All suites come with the ability to order in-suite catering at an additional cost, comfortable climate-controlled seating, amazing sightlines, and access to book VIP parking passes. Each suite also has HDTVs with NFL Sunday Ticket during Colts games, as well as free wifi, private restrooms, and a personal catering attendant. Your SuiteHop Customer Service Expert can help you to book the suite that is best for your group depending on size and needs.
How do I get to Lucas Oil Stadium?
Lucas Oil Stadium is located at 500 South Capitol Avenue in Indianapolis, Indiana.
Where should I park for an event or game at Lucas Oil Stadium?
There are over 36,000 parking spaces available for games and events at Lucas Oil Stadium. Parking lots are located around the downtown Indianapolis area. Parking can be reserved prior to your game or event.

Parking passes may be available for your event at an additional cost.
Catering
Lucas Oil Stadium Catering Explained
When the crowd is going crazy for another song or during an unforgettable play, the last thing you want to do is leave your seat to stand in line for a burger or beer. Suite catering at Lucas Oil Stadium is provided by Centerplate, allowing you to spend all your time watching the event, not waiting in line.
All of the Lucas Oil Stadium suites offer in-suite catering options which is an additional cost to your suite rental. Your SuiteHop customer service expert can assist you with placing the best order for your group depending on size and needs. Suite catering is an additional cost and not necessary for all suite events. There are many concessions though out the stadium where your guests can purchase food and drinks and return to the suite to enjoy.
Estimated Lucas Oil Stadium Suite Catering Costs
| Options | Pricing |
| --- | --- |
| Full meal with drinks | $75 - $150 per guest |
| Snacks with beer & wine | $30 - $60 per guest |
| Beer & wine alone | $25 - $40 per guest |
SuiteHop Recommended Suite Catering Menu
Feeds 20 guests
Freshly Popped Popcorn

Locally Made Snack Mix

Winter Salad

Indiana Signature Mac N Cheese

Duo All Beef Hot Dogs & Eckrich Smoked Sausage

Garlic Chicken Asiago Sliders

Gourmet Cookies

12 Non-Alcoholic Beverages

24 Assorted Beers
This menu is based on the Lucas Oil Stadium Catering Menu presented by Centerplate. Items are subject to availability. 

Pro tip: To lower waste, we recommend ordering fewer beverages upfront. Watch what your guests are consuming and reorder accordingly.
Learn more about Lucas Oil Stadium catering.