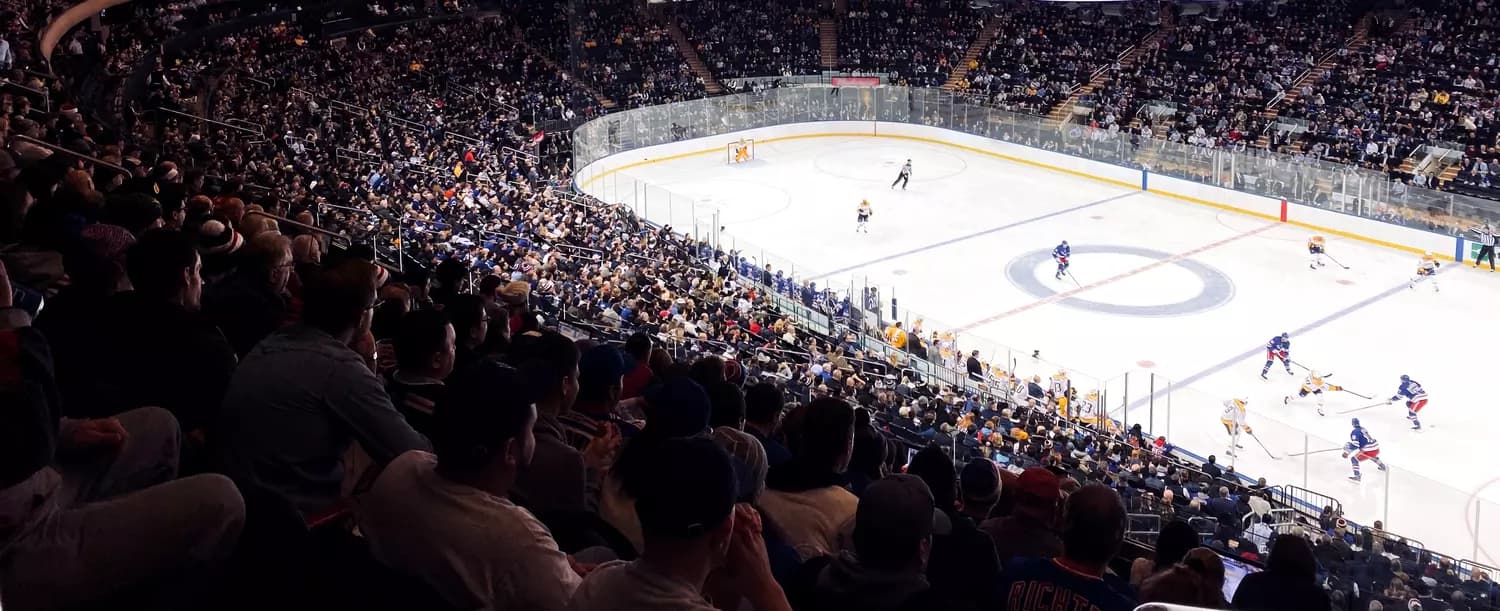 Madison Square Garden
Suites & Premium Seating
Venue Info
Madison Square Garden
4 Pennsylvania Plaza
New York, NY
Get Updates
Sign up for our newsletter with offers, updates and featured events at Madison Square Garden.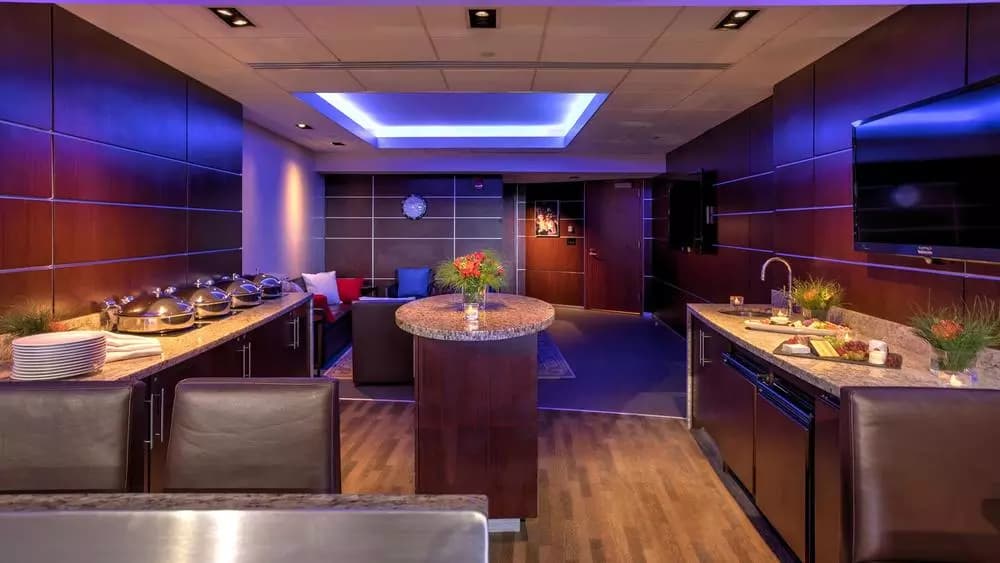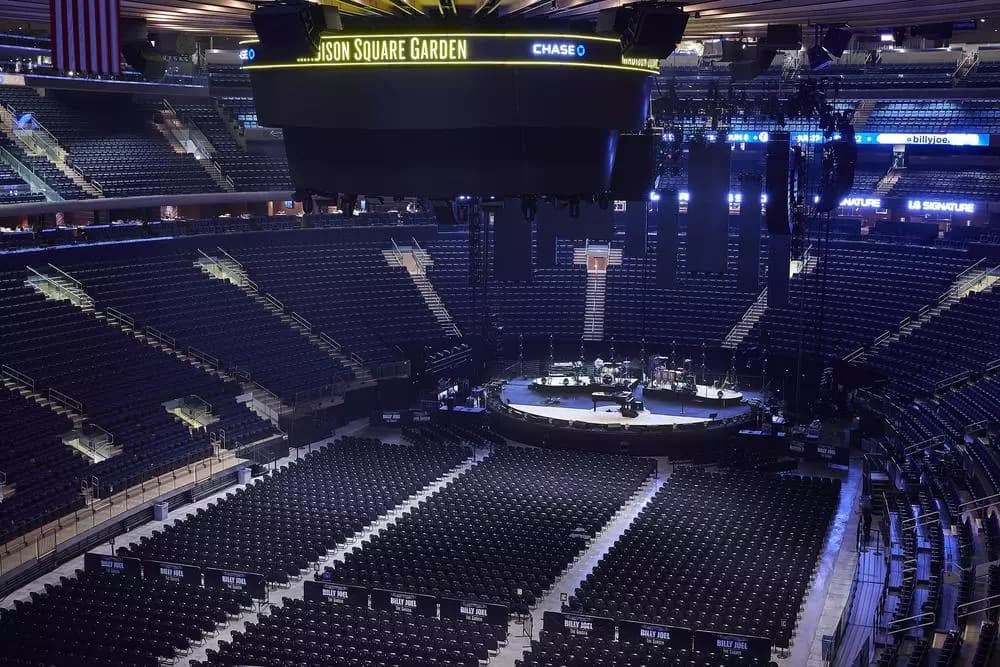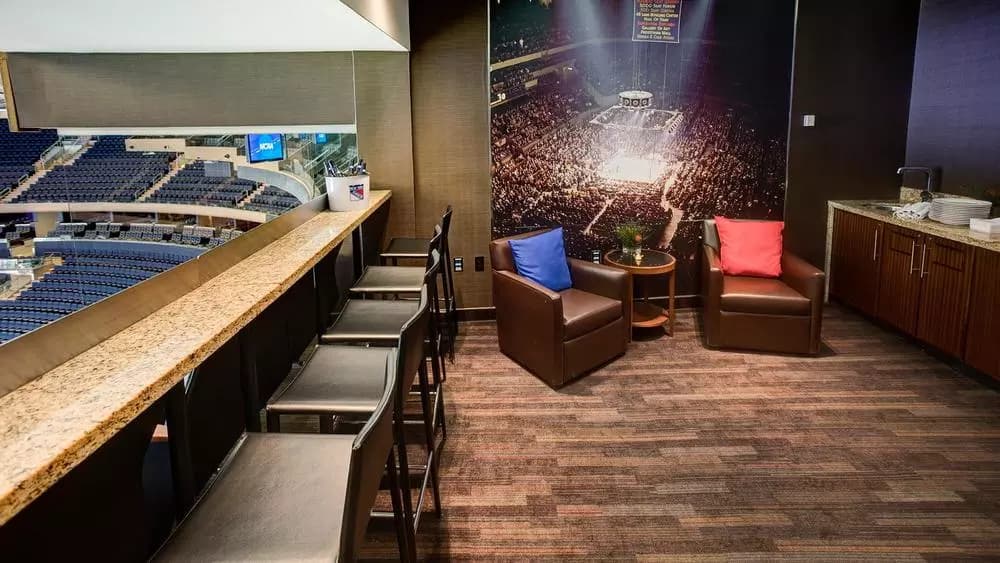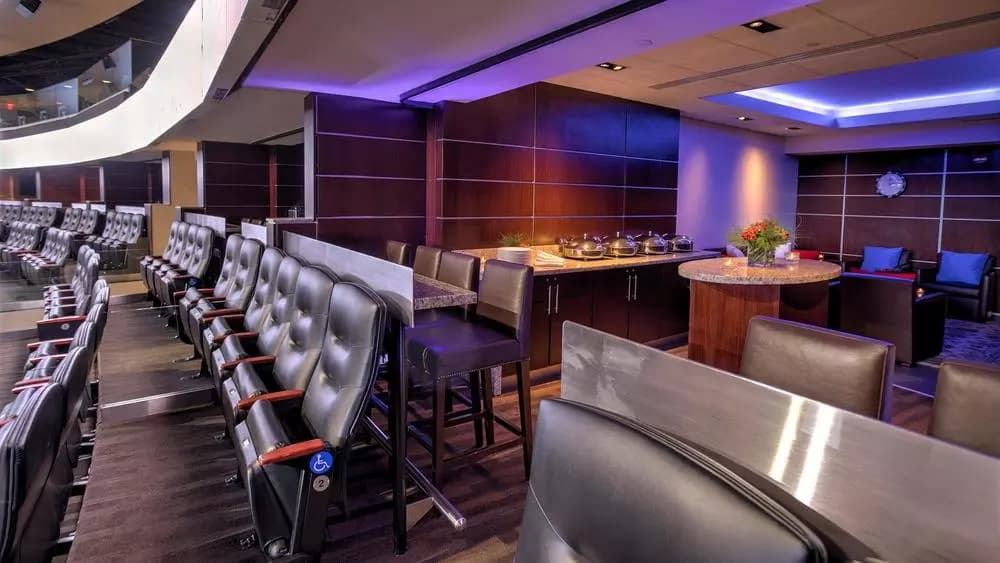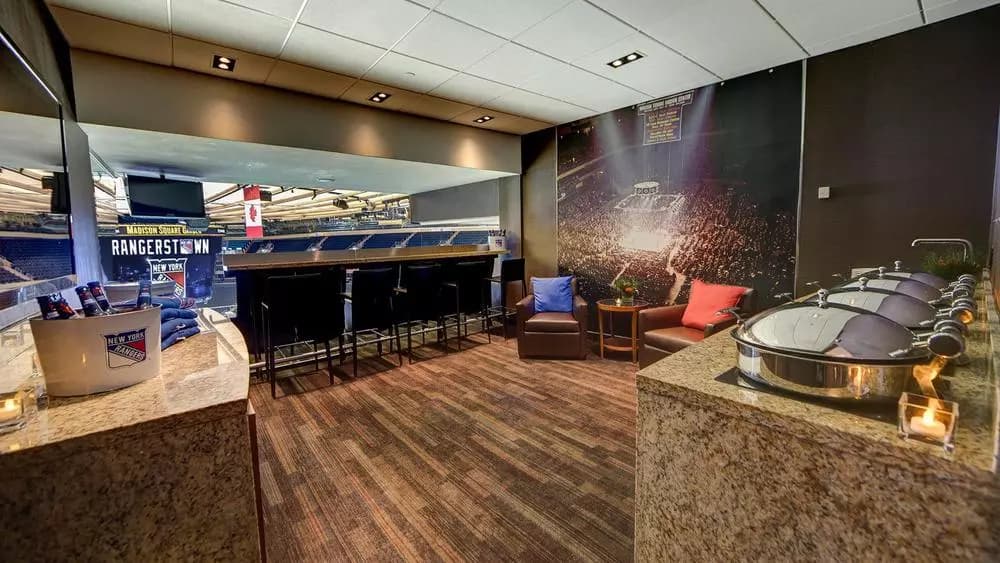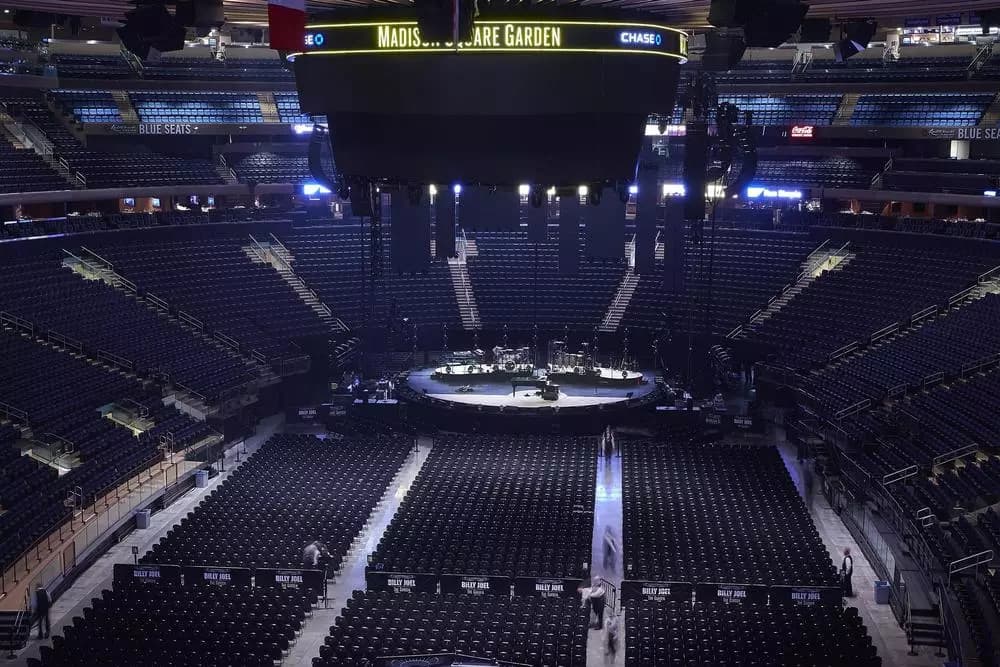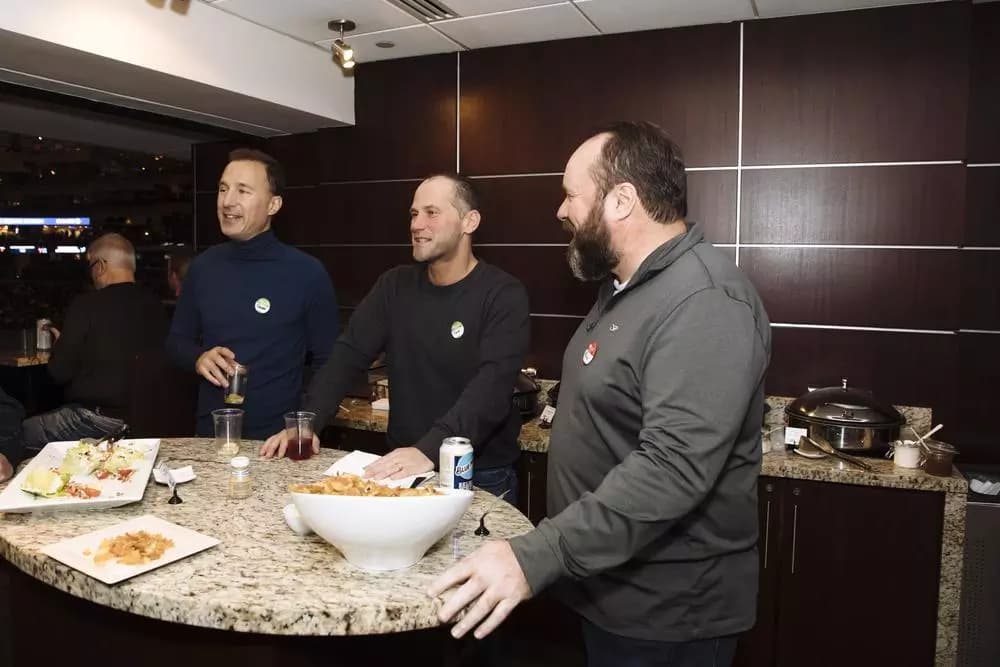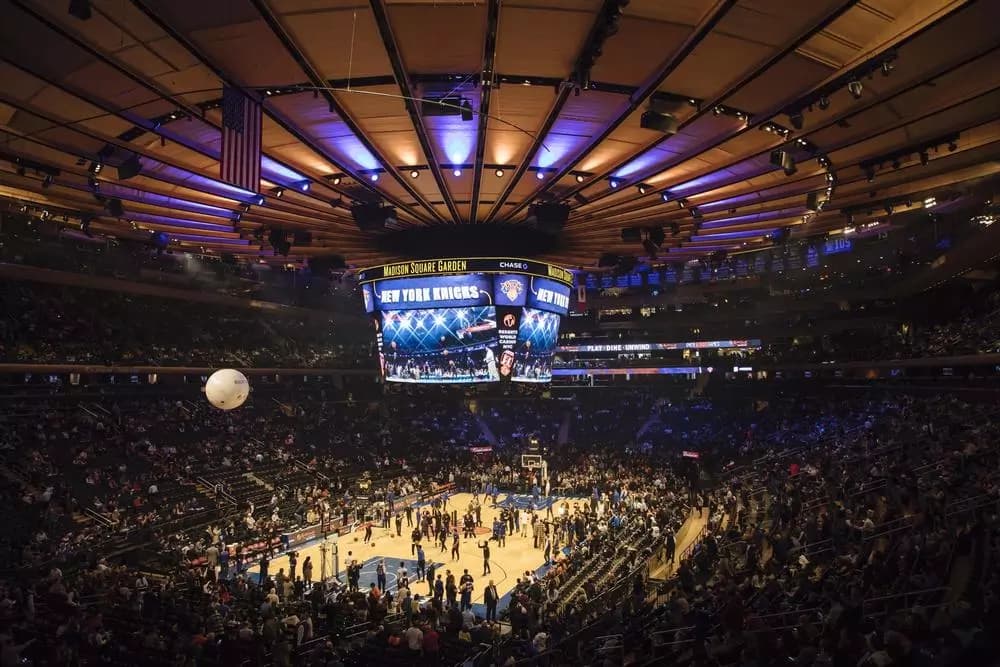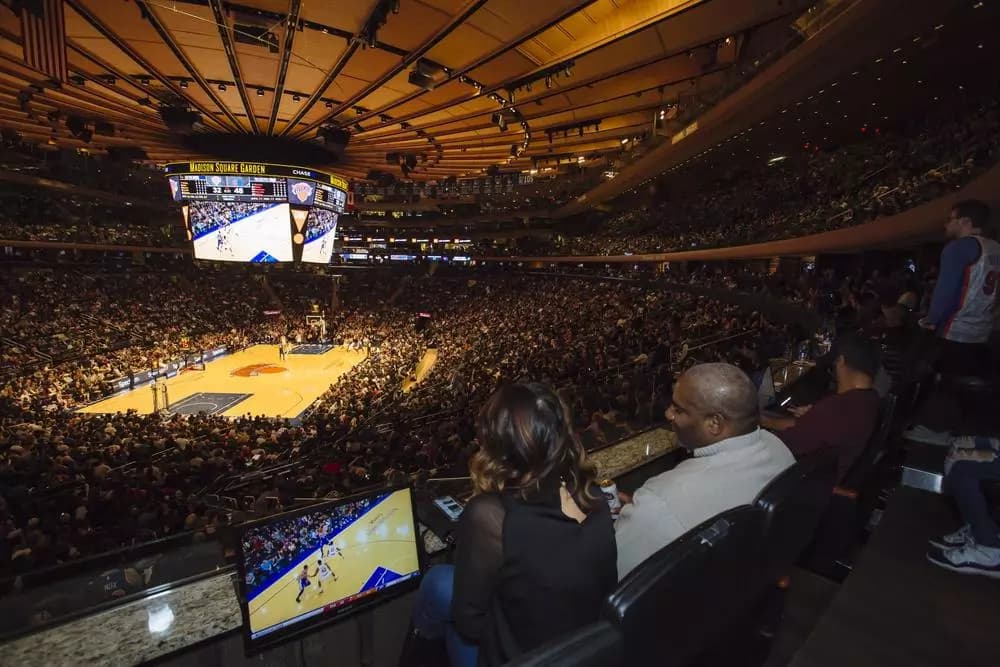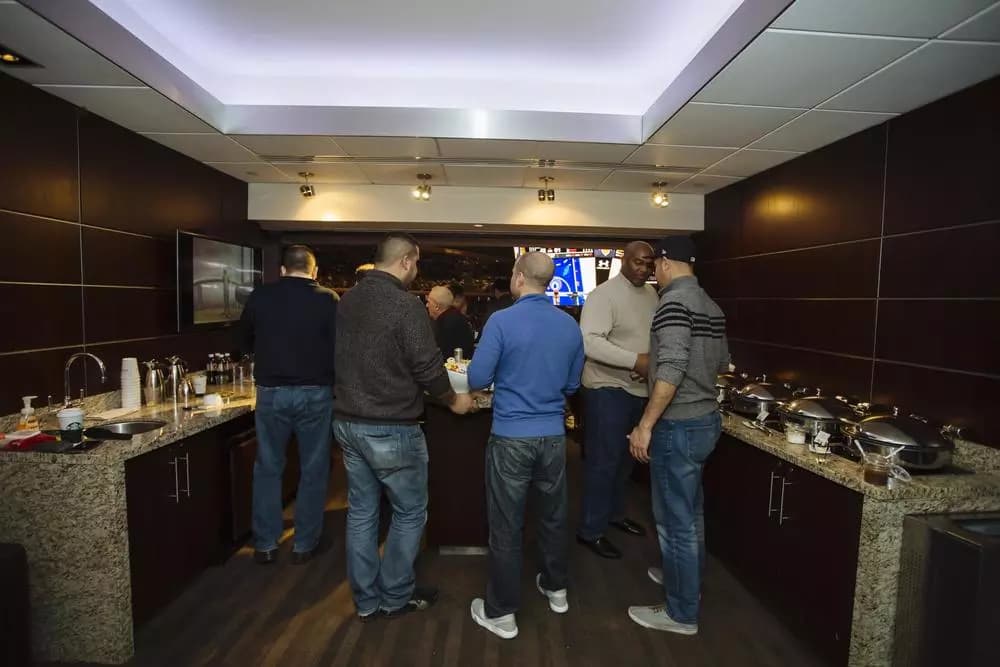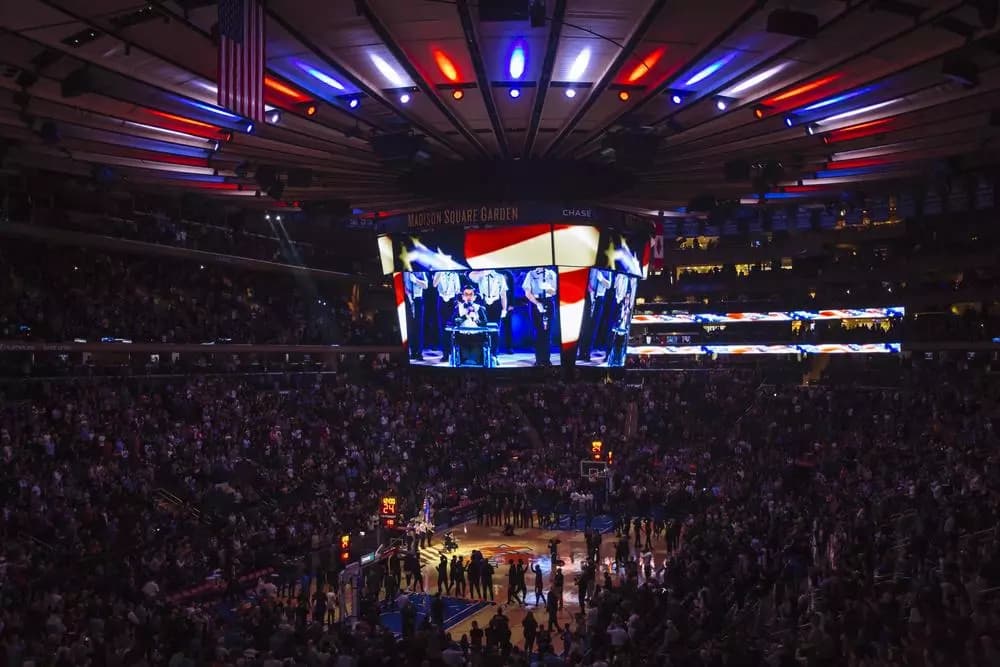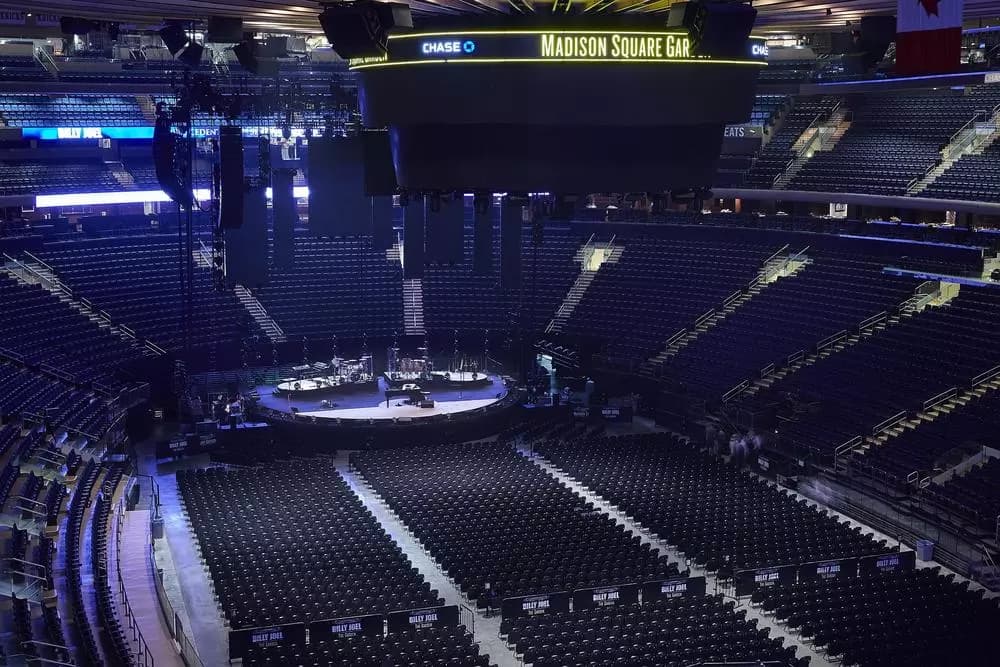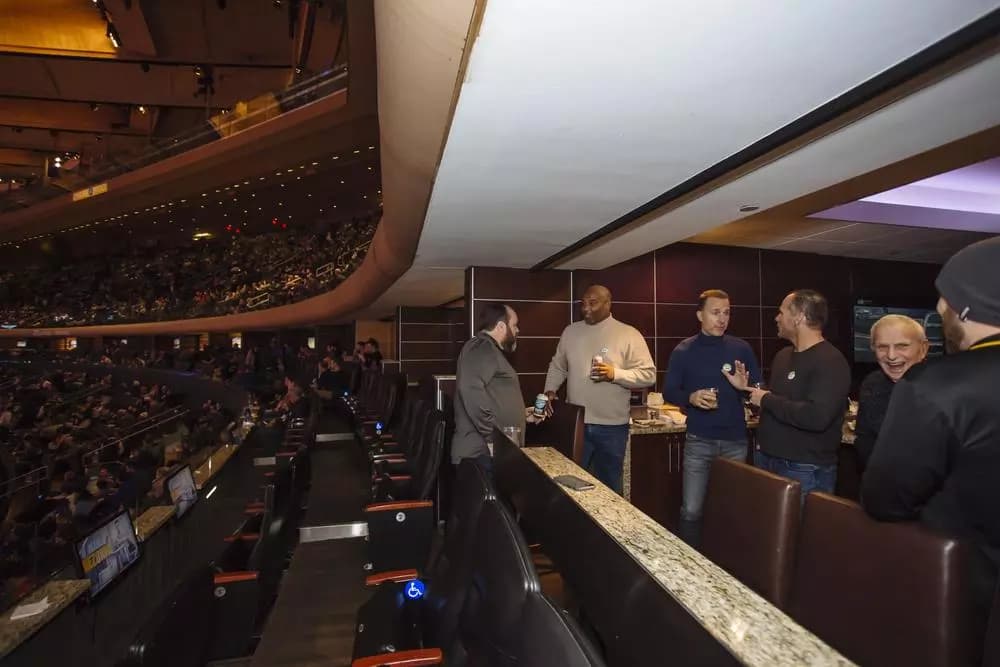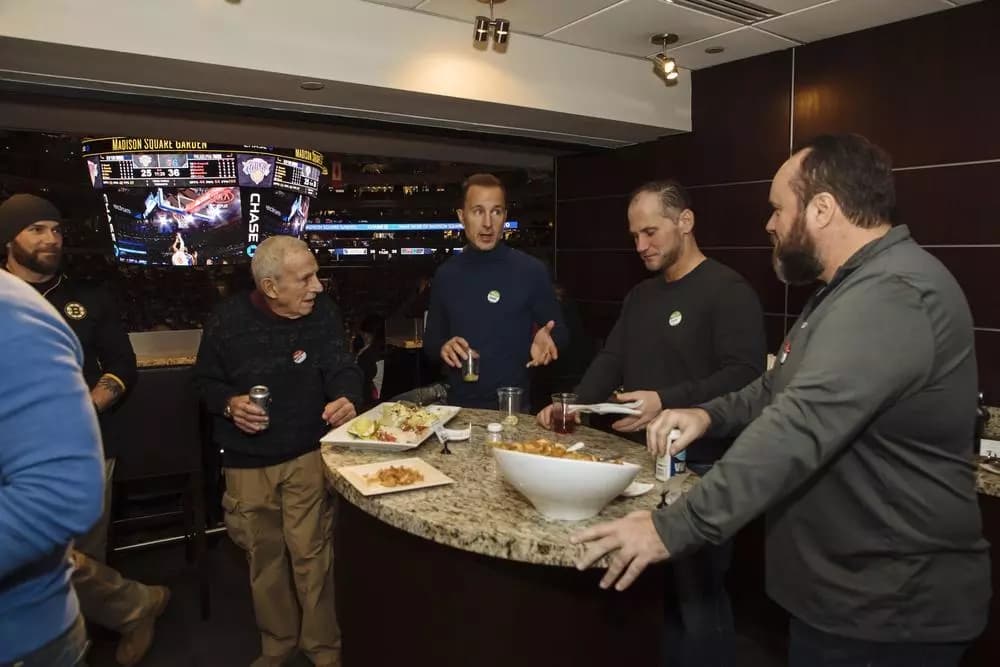 Suite Pricing
Suite details and amenities at Madison Square Garden in New York City
SuiteHop is your one-stop-shop for renting luxury Madison Square Garden suites. With top-of-the-line catering options, unbeatable views of the games, and VIP amenities and parking your Madison Square Garden Suite experience will be truly unforgettable whether you're catching a concert or taking in a game.
How much do Madison Square Garden Suites typically cost?
$8,000 - $60,000
Top concerts, including high-demand performers like Paul McCartney, Taylor Swift, and Billy Joel, are typically on the higher end of the pricing estimate.
Why is the price range so big?
The price of Madison Square Garden Suites ranges depending on the type of event. MSG is a mecca in concert venues, and suites for concerts begin at $8,000 and can go up to $60,000, depending on the musician performing as well as the location of the suite. Pricing for Madison Square Garden Suites for a New York Knicks game starts at $8,000 per game and can go up to $30,000. New York Rangers home game suites begin at $7,000 per game and can go up to $24,000.
Less popular games and events may be available for a fraction of the cost of the popular events. Individual suite tickets are occasionally available and typically compare in price to seats in the Club section or other desirable seating areas in Madison Square Garden. Please note: If shared suite tickets are not visibly available online, they are not available for your event.
What is included with my Madison Square Garden suite rental?
Many times, catering is included in the suite pricing for Knicks and Rangers games. Confirm if your suite has catering by reviewing the amenities details on the specific listing you are interested in purchasing. If catering is not included, your SuiteHop suite expert will help you place a catering order. We recommend budgeting $125 - $175 per guest for catering.
Amenities: Double-wide, theater-style seating, wet bar, high definition flat-screen TVs, private restrooms, refrigerator.
Total Suites at Madison Square Garden: 97
Suite Capacity: 16-20 guests
Low Range

Location

High Range

$7,000

Signature Level

above 200, end view

$20,000

$10,000

Lexus Level

above 100 level

$30,000

$12,000

Event Level

below 100

$20,000
Private Suites
Host the perfect party, meeting, or get together in a private Madison Square Garden Suite
Experience the best seats at Madison Square Garden for an upcoming New York Rangers or Knicks game or concert. SuiteHop has exclusive access to the most exclusive suite experiences in New York.
Private suites at Madison Square Garden typically seat parties of 10-20 guests.
What are the options?
Signature Level Suites
Signature Level Suites provide the best vantage point in the arena for concerts and special events. Located above the 200 level, Signature suites start at 17 guests.
Lexus Level Suites
Lexus Level Suites are above the 100 level and encircle the entire arena for 360 degrees of sight-line options. Lexus level suites include 18 tickets.
Event Level Suites
Event level suites are located on the sidelines and provide the closest view of the action. Starting with just 10 tickets, you'll enter your private space to enjoy time with your group and head out to the stadium seating to enjoy the game.
Arena FAQ
All about the Madison Square Garden
Opened in 1968, Madison Square Garden seats over 18,000 for New York Rangers games, 18,500 for professional wrestling events, 19,000 for New York Knicks games, and more than 20,000 for concerts, shows, and boxing events.
Madison Square Garden is located on the island of Manhattan in New York, New York, and is home to the New York Rangers of the National Hockey League (NHL), New York Knicks of the National Basketball Association (NBA), New York Liberty of the Women's National Basketball Association (WNBA), St. John's NCAA Division I men's basketball team, and the NCAA Big East Men's Basketball Tournament. When not in use by one of New York's sports teams, the historic venue is frequently used for many concerts and family shows.
Madison Square Garden is the oldest arena in the NHL and the second oldest in the NBA. The venue derives its name from the park (Madison Square) on which the previous two gardens were located.
What type of suites are available to rent at Madison Square Garden?
There are three levels of suites at Madison Square Garden and a total of 95 suites available for most events.
Signature Level suites can seat between 14-22 people.

Lexus Level Suites can seat between 12-18 people.

Event Level Suites can seat between 12-16 people.
Madison Square Garden has 95 suites on three levels.
Why should I book my Madison Square Garden Suite with SuiteHop?
SuiteHop is an online marketplace providing the most comprehensive details and availability for suite events at Madison Square Garden. With real-time pricing and high attention to customer service, SuiteHop's suite experts will help you from booking your suite all the way through ordering catering for your event.
What is included in a suite at Madison Square Garden?
Attending an event at Madison Square Garden is an unforgettable way to enjoy the game. Your suite will include high-end comfortable stadium seating and a private space to enjoy the event with your group. All MSG Suites feature premium decor, the best sightlines in the arena, and access to five-star catering.
When do suites open for access?
Madison Square Garden suites open one hour before the start of the event.
How do I get to Madison Square Garden?
Madison Square Garden is located directly above Penn Station. The 1, 2, 3, A, C, and E trains stop at the 34th and Penn Station. Parking at MSG is extremely limited and public transportation is recommended for all events.
Catering
Madison Square Garden Suite Catering Explained
Suite catering is provided directly through Madison Square Garden Kitchen. The MSG Kitchen offers a wide assortment of high-quality menu items, including options for those with allergies or other dietary concerns.
For some, but not all, suite purchases at Madison Square Garden, a small catering package may be included with your purchase. Confirm with your suite expert upon booking to determine if catering is included as a portion of your purchase.
If catering is not included, any food or beverage ordered to your suite will be an additional cost and your SuiteHop customer service expert can assist you with placing the best order for your group. Catering is not required and a wide variety of concession items are available on the club level and main Madison Square Garden concourse.
Advanced purchase for catering is recommended, as options are limited on game day.
Estimated MSG Suite Catering Costs
| Options | Pricing |
| --- | --- |
| Full meal with drinks | $125 - $300 per guest |
| Snacks with beer & wine | $60 - $100 per guest |
| Beer & wine alone | $50 - $75 per guest |
Visit our Madison Square Garden catering page for more information.
SuiteHop Recommended Suite Catering Menu
Feeds 20 guests
House Made Potato Chips

La Esquina Quesadilla Sampler

Baby Iceberg Round Salad

Chilled Mixed Grill Platter

Hill County Brisket Sliders

M&M Sampler

12 Non-Alcoholic Beverages

24 Assorted Beers
This menu is based on MSG Catering options. Items are subject to availability. 
Pro tip: To lower waste, we recommend ordering fewer beverages upfront. Watch what your guests are consuming and reorder accordingly.