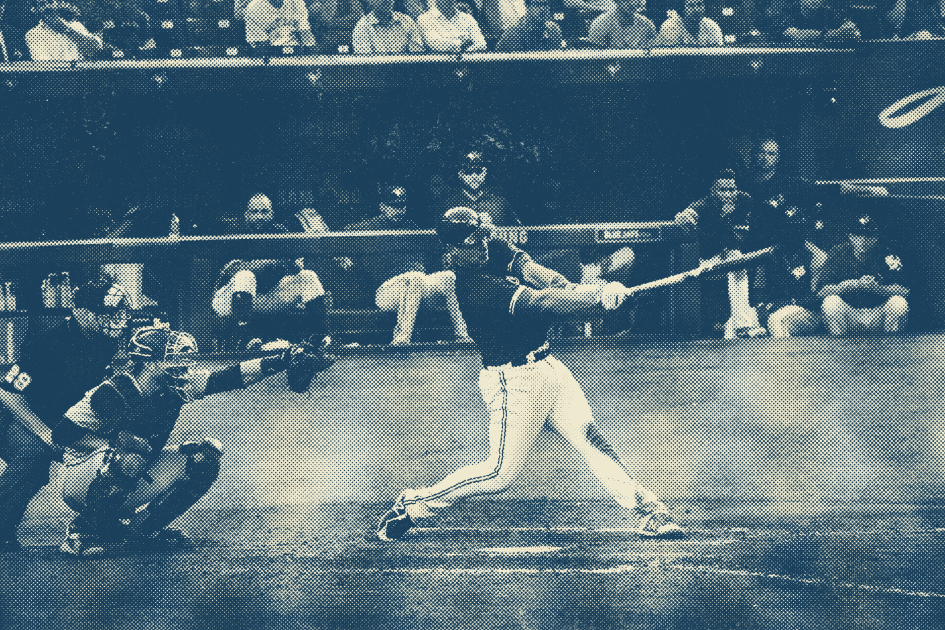 Washington Nationals
Suites & Premium Seating
Get Updates
Sign up for our newsletter with offers, updates and featured events for everything Washington Nationals.
Pricing
Washington Nationals Premium Seating Pricing & Amenities
SuiteHop offers Nationals fans exclusive access to the best suites and club seats at Nationals Park to enjoy a luxurious MLB experience. Washington Nationals suites & club seats offer amazing field views, food and beverage options, private restrooms, and much more. Living the Suite Life turns a classic MLB game into an unforgettable experience. Washington Nationals club seats include the Delta Sky360 Club and the PNC Diamond Club.
How much do Washington Nationals suites & club seats cost?
Washington Nationals suites range from $5,700 to $20,000.
Nationals club seats range in price from $200 per ticket to $1,200 per ticket.
The price of Washington Nationals premium seats will vary based on the matchup, location in the stadium, and amenities requested.
Suites at Nationals Park: 71+
Suite Capacity: 16-50 guests
Suite Amenities: amazing field view, catering and drink options, private restrooms, and more
Low Range

Location

High Range

$13,000

Silver Slugger Suites
Jefferson Level; 3rd Base

$20,000

$10,000

Washington Suites
Main Concourse Level; Behind Home Plate

$14,000

$7,300

Party Suites
Left-Field Line

$12,000

$7,000

Lincoln Suite
Stars & Strips Club Level

$10,000

$5,700

Jefferson Suites
Club Level

$9,600

$300 /Ticket

Delta Sky360 Club
Sections A-E; Behind Home Plate

$1,200 /Ticket

$200 /Ticket

PNC Diamond Club

$500 /Ticket
Premium Options
Host the event Washington Nationals premium seating options
Experience the Washington Nationals in a whole new way! Entertain in a private suite with friends, clients, or coworkers, or root for the Nationals from some of the best seats in Nationals Park with many VIP perks included.
Private suites are available for parties of 17 to 50 guests. Club seats are recommended for smaller groups with 2 to 8 guests for a Washington Nationals game.
Washington Nationals Suite Options
All suites at Nationals Park include VIP amenities you won't be able to find with any other tickets. These luxurious amenities include:
Buffet and beverage options including beer and wine

A climate-controlled private environment

Outdoor seating options

Private restroom

WiFi

HDTVs

Early entry 90 minutes before the first pitch

Dedicated suite attendant to help with your day-of-event needs
Silver Slugger Suites
$13,000 - $20,000 | 50 Guests
Located on the 3rd level in the infield, this is the largest suite in Nationals Park. Rent this suite for parties of up to 50 guests. Guests in the Silver Slugger Suite at Nationals Park have access to the Norfolk Southern Club. Within this climate-controlled suite, you and your guests will enjoy a lounge area complete with pool tables. You have the option to add in-suite catering or buffet options, a cash bar, or beverage services.
Washington Suites
$10,000 - $14,000 | 23-29 Guests
Washington Suites in Nationals Park put you in the suites closest to the field. You are on the main concourse level behind home plate. Washington Suites at Nationals Park is perfect for medium-sized groups.
Party Suites
$7,300 - $12,000 | 32 Guests
If you have a larger party, the 3rd Level Party Suite on the third-base line at Nationals Park is a great option! With the ability to accommodate up to 32 guests, you can all party throughout a Nationals game in luxury. Guests have access to the Norfolk Southern Club.
Lincoln Suites
$7,000 - $10,000 | 16-24 Guests
Located on the 2nd Level, Lincoln Suites are infield suites at Nationals Park. These suites are a great option for smaller groups, seating 16-24 guests. The view is similar to the Washington Suites but just one level higher on the Stars and Stripes Club Level. Lincoln Suite guests have access to the Norfolk Southern Club and private restrooms.
Jefferson Suites
$5,700 - $9,600 | 15-19 Guests
Sit and look over Nationals Park with the incredible view from the 3rd Level Jefferson suites. Enjoy Nationals baseball, concerts, and events with 16-19 guests in one of these infield suites.
Washington Nationals Club Seat Options
Delta Sky360 Club
$300 Per Ticket - $1,200 Per Ticket
Located directly behind home plate in sections A-E, the Delta Sky 360 Club offers the closest seats to the Nationals action. These spacious padded seats can be accessed by ticket holders 1.5 hours prior to game time through the glass-door private entrance directly opposite the PNC Club. In-seat service is offered at the Delta Sky360 Club. For the guests who want more premium food and beverage options, they have access to the exclusive lounge area. In the lounge, guests can find premium dining options, a buffet, traditional ballpark fare, grab-and-go options, and full bars with beer, wine, and cocktails.
PNC Diamond Club
$200 Per Ticket - $500 Per Ticket
PNC Diamond Club at Nationals Park offers premium seating options off the main concourse behind home plate. Along with padded seats and in-seat wait service, guests also have access to the exclusive PNC Diamond Club Lounge. In the climate-controlled PNC Diamond Club lounge, guests can find premium food options, two private bars, and private restrooms.
Stadium FAQ
The answers to your top Washington Nationals suite questions
The Washington Nationals call Nationals Park home, in Southeast Washington DC, since 2008. Nationals Park is a state-of-the-art baseball stadium that seats 41,546. The different areas of Nationals Park give you a unique view of the game and of the Nationals hometown of Washinton DC. Fans can take in panoramic views of the riverfront, Navy Yard, and some of the nearby landmarks like the Capitol and Washington Monument.
How many Washington Nationals suites are available at Nationals Park?
There are 71 luxury Washington National suites of all sizes. Your SuiteHop suite expert will be able to assist you in finding the perfect suite size for your event.
Why should I book my Washington Nationals premium seats with SuiteHop?
SuiteHop is an online marketplace providing the most comprehensive details and availability for Washington Nationals games. With real-time pricing and high attention to customer service, SuiteHop's suite and club seat experts will help you from booking your premium tickets all the way to ordering catering for your event.
What is included in a Washington Nationals suite?
All the Washington National suites include private restrooms, dedicated suite attendants, Wi-Fi, climate-controlled indoor seating, and outdoor seating space. Some suites give fans access to the private Norfolk Southern Club. All suites have a modern decor and comfortable atmosphere to make you feel at home in a private space yet keep you right in the action.
How do I get to my Washington National suite level?
Suite guests enter Nationals Park through their dedicated VIP entrance. Venue staff will be able to direct you to the correct level and location of your suite.
How do I get to Washington Nationals home plate club seats?
Guests with Delta Sky360 Club tickets will find glass doors directly across the PNC Club on the main concourse. Tickets will be checked at the door, then you will find elevator access to the upper suites or go down to the Delta Sky360 Club seats.
When do Washington National suites open for access?
Washington National suites open 90 minutes prior to each event.
Arriving at a Washington Nationals game
Nationals Park is located at 1500 S Capitol St SE, Washington, DC 20003. If your suite did not include VIP parking passes, there are 8 garages that open 2.5 to 3 hours prior to the start of events.
The Park is located in a busy Washington D.C. neighborhood near the Capitol where parking is hard to come by anytime. Within a few blocks of Nationals Park, there are other private parking garages that allow you to pay to park. If you do choose to drive to your event at Nationals Park, know that traffic will be difficult before and after the event. Washington D.C. traffic gets especially slow during prime commuting hours as well, so keep that in mind when planning your commute to Nationals Park.
Taking the Metro is a much easier way to get to and from Nationals Park. You can take the Green, Orange, Blue, or Silver lines and arrive at a stop within walking distance of Nationals Park. The closest stop, Navy Yard is only a half-block away and the other stops are about 15-20 mins away. If traveling from outside Washington D.C., take advantage of the Park and Ride garages that Metro offers for riders coming into the city from farther out.
Ride-sharing is an excellent option to get to Nationals Park. Uber actually has three drop-off and pick-up spots a few blocks from Nationals Park, making it easy to get in and out with this ride-share program.
Catering
Washington Nationals Suite Catering Explained
Suite catering for Washington Nationals games is provided by Levy Restaurants under the culinary leadership of Executive Chef Dave Peterson. All-inclusive catering packages are available to order in any suite. Draft beer and house wine can be added to any catering order.
A la carte upgrades are also available for those who want more than the traditional gourmet ballpark meals. Your guest relations representative will be happy to work with you to accommodate any special dietary requests.
Catering is an additional cost and your SuiteHop customer service expert will assist you with placing the best order for your group. Catering is not required for suites are is not available for club seats. A wide variety of concession items are available throughout Nationals Park including the exclusive club lounge areas with premium bars.
Estimated Washington Nationals Suite Catering Costs
| Options | Pricing |
| --- | --- |
| Full meal with drinks | $75 - $150 per guest |
| Snacks with beer & wine | $30 - $60 per guest |
| Beer & wine alone | $25 - $40 per guest |
Recommended Washington Nationals Suite Catering Menu
Feeds 20 guests
Freshly Popped Popcorn

Wings Combo

Potato Chips and Gourmet Dips

Garden Fresh Vegetables

Classic Beef Tenderloin

Classic Kosher-Style Hot Dogs

Gourmet Cookies and Brownies

12 non-alcoholic beverages

24 assorted beers
This menu is based on the Levy Restaurants Menu Options for Nationals Park. Items are subject to availability. 
Pro tip: To lower waste, we recommend ordering fewer beverages upfront. Watch what your guests are consuming and reorder accordingly.