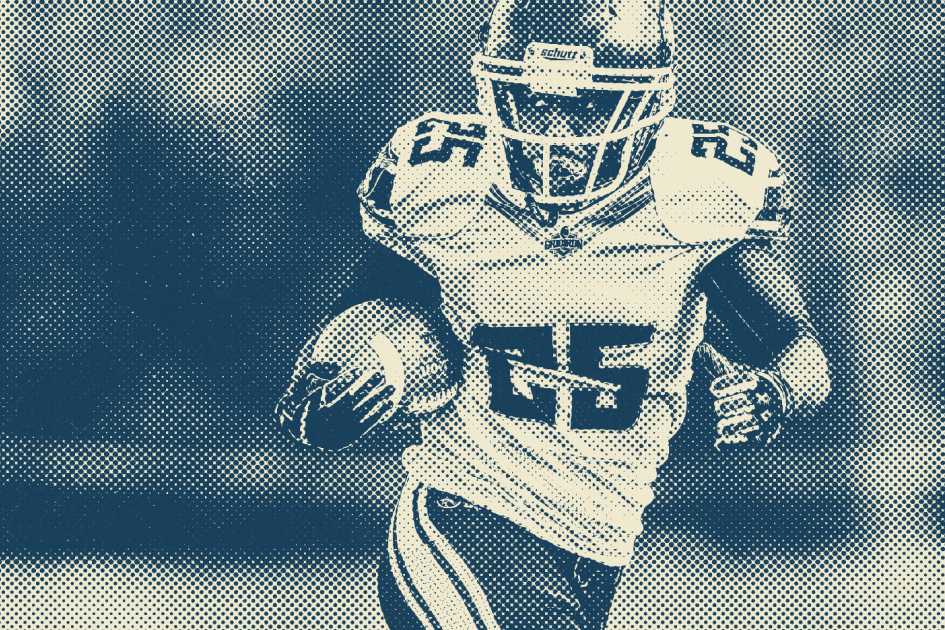 Baltimore Ravens
Suites & Premium Seating
Get Updates
Sign up for our newsletter with offers, updates and featured events for everything Baltimore Ravens.
Suite Pricing
Baltimore Ravens Suite Pricing and Amenities
For the best in football action, you have to see the Baltimore Ravens take on their NFL opponents from a private suite in their home field at M&T Bank Stadium. M&T Bank Stadium is one of the most acclaimed NFL stadiums because of how accessible and enjoyable it is for the fans.
The 2013 Super Bowl Champion, the Ravens give their all at every game here and you and your guests can enjoy perfect views combined with deluxe amenities from the premier seating in the suites. SuiteHop wants to help you plan an amazing gathering at a Baltimore Ravens football game. With exclusive access to private suites and the knowledge you need to make all the right choices, a SuiteHop expert will get you exactly what you desire for a party or business event.
How much do Baltimore Ravens suites cost?
$18,000 -$35,000
The price of Baltimore Ravens suites varies based on matchup and location in the stadium. Private suites are available for all Baltimore Ravens home games with pricing starting at $18,000 and may cost as much as $35,000.

Total Suites at M&T Bank Stadium: 120+ Suites
Suite Capacity: 20-24 guests
Amenities: Access to VIP Parking, private suite entrance, elevators and lobbies, Indoor and outdoor seating, Catering available to order, Private Restrooms, private club level access
| Low Range | Location | High Range |
| --- | --- | --- |
| $19,000 | 300 Level Suites | $35,000 |
| $18,000 | 400 Level Suites | $28,000 |
Private Suites
Host the perfect party, meeting, or get together in a private Baltimore Ravens suite
The perfect mix of luxury and excitement awaits you in a suite at a Baltimore Ravens home game. You won't miss a single play with panoramic views of the field. As you arrive at the home game, you are treated like a rock star with access to VIP parking and private entry to the stadium and the Club Level to access your suite.
Impress clients, let your employees know how appreciated they are, or gather with your best friends for a night to remember in a private Baltimore Ravens suite. Private suites are available for parties of 20 to 24 guests.
What are the options?
300 Level Suites
The 300 Level Suites at Baltimore Ravens games are located right above the private club level. There are suites on both sides of the stadium, all with unobstructed, panoramic views of the action on the field. Your guests can mingle between the private open-air seating and the climate-controlled indoor lounge area that is luxuriously appointed with a wet bar, televisions, and Wi-Fi. A buffet station is available if you choose in-suite catering. Professional concierge staff and catering staff handle your needs during your event. Suite purchases give you VIP access that includes early entry into the stadium and pregame tours at Ravens games. You receive access to buy reserved parking and private entry to M&T Bank Stadium, making your experience seamless from start to end.
400 Level Suites
The 400 Level Suites are slightly larger than the 300 suites but include all the same perks. Suite guests enjoy comfortable private seating outside and inside a comfortable lounge area. Free Wi-Fi and televisions keep you connected. You avoid waiting in long lines with optional in-suite catering, private restrooms, and private club-level access. Even parking and entry into M&T Bank Stadium is taken care of with the ability to add on-site VIP parking and private entry into the stadium. Furnishings in the suites include leather sofas and pub-style tables and stools. The open-air seating is upholstered. Guests can take advantage of pregame tours before Ravens games making everyone feel like part of the team. 400 Level suites are located on both sides of the field at Baltimore Ravens games so you can pick the view that you want.
Stadium FAQ
All about the Baltimore Ravens suites
Join the Flock and fly with the Baltimore Ravens this season from a private suite in M&T Bank Stadium. The boys in purple and gold are the proud recipients of two Super Bowl championships. As part of the AFC North, they have won four Division Championships. The Ravens are frequent flyers to the NFL playoffs.
Every game at their home field in M&T Bank is packed with their loyal fans and you can be in the center of it all while receiving exclusive, VIP access if you choose to purchase a private suite from SuiteHop. Football fans need to go to a Baltimore Ravens home game at least once. You feel like you own a little part of this team's successful history when you cheer them on from a suite at a home game
How many suites are available at Baltimore Ravens home games?
There are 120+ suites at Baltimore Ravens home games distributed between two levels.
Why should I book my Baltimore Ravens suite with SuiteHop?
SuiteHop is an online marketplace providing the most comprehensive details and availability for suites at Baltimore Ravens home games. With real-time pricing and high attention to customer service, SuiteHop's suite experts will help you from booking your suite all the way through ordering catering for your event.
What is included in a suite at a Baltimore Ravens home game?
The Baltimore Ravens suites come with premium amenities and perks. Suite guests have the ability to add on VIP on-site parking, private entry into the stadium, private elevators, and access to the amazing Club level inside the stadium. Suites have private restrooms and your group will be waited on by dedicated suite wait staff throughout your event. Suites are appointed with modern furnishings, plush seating, a wet bar, televisions, free Wi-Fi, and more.
How do I get to the suite level at a Baltimore Ravens home game?
There are suite entrances on the North and South sides for Baltimore Ravens. Once inside take the private club level escalators or private club elevators to access your suite.
When do suites open for access?
Suite guests can access their suite 2 hours before the start of a Baltimore Ravens home game.
Catering
Baltimore Ravens Catering Explained
Catering in your Baltimore Ravens suite is a great perk that always makes for a perfect event. All catering is provided by Aramark. Aramark is a nationwide expert in event dining and their menu options for Baltimore Ravens home games will leave you wanting for nothing. Their world-class chefs know what makes for a great event.
Order from their preset menus for a great variety of choices to enjoy throughout your event. If you have something special in mind, Aramark has a la carte option to choose from and will work with you to handle any allergies or dietary restrictions.
You do have to order your catering selections before the day of your event. The cost for catering is in addition to your suite purchase. SuiteHop has made catering choices easy with a catering guide for you when you purchase your suite. Catering is not required for all suite events. The private club level at M&T Bank does have premium concessions where your guests can grab drinks, snacks, or a meal and return to the suite to enjoy.
Estimated Baltimore Ravens Suite Catering Costs
| Options | Pricing |
| --- | --- |
| Full meal with drinks | $75 - $150 per guest |
| Snacks with beer & wine | $30 - $60 per guest |
| Beer & wine alone | $25 - $40 per guest |
SuiteHop Recommended Suite Catering Menu
Feeds 20 guests
UTZ Kettle Potato Chips

Vegetable Crudites

Cast Iron Chesapeake Crab Dip

Chicken Tenders

Maryland Crab Cakes

Baltimore Pit Beef

Brownies and Blondies

12 Non-Alcoholic Beverages

24 Assorted Beers
This menu is based on M&T Bank Stadium Catering offerings. Items are subject to availability.
Pro tip: To lower waste, we recommend ordering fewer beverages upfront. Watch what your guests are consuming and reorder accordingly.