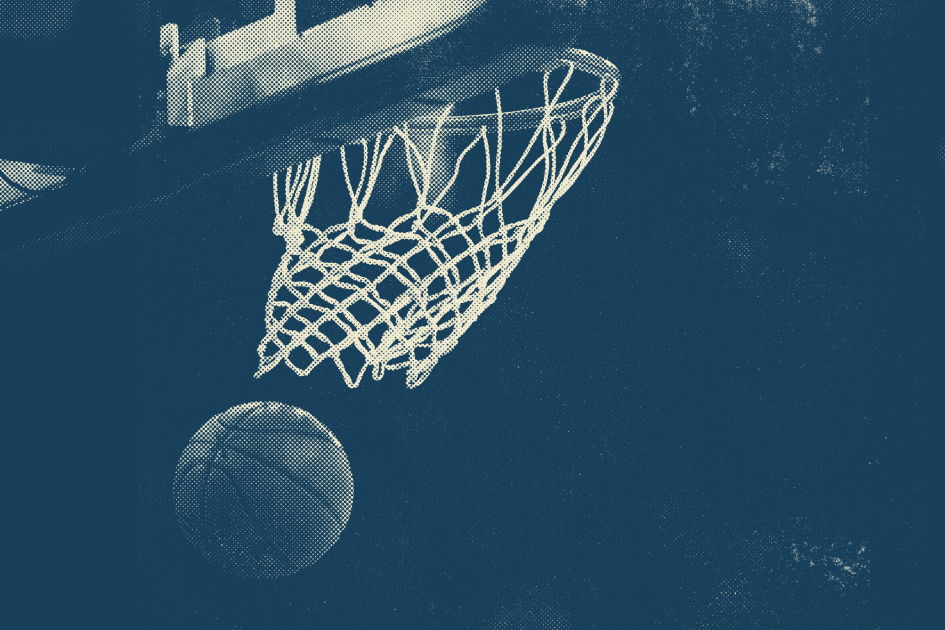 Denver Nuggets
Suites & Premium Seating
Get Updates
Sign up for our newsletter with offers, updates and featured events for everything Denver Nuggets.
Suite Pricing
Denver Nuggets Suite Information and Amenities
The Denver Nuggets are a professional basketball team that plays for the National Basketball Association (NBA) and holds all their home games out of Ball Arena, located in Downtown Denver.
How much do Nuggets suites cost?
Suites for Nuggets games vary in price, with premium seating for Nuggets games typically starting around $4,000, yet can go upward to $5,000 depending on the game and/or opponent.
Amenities: Theater style seating, wet bar, high definition flat-screen TVs, refrigerator.
Total Suites at Pepsi Center: 95
Suite Capacity: 10-20 guests
Low Range

Location

High Range

$4,000

Club Level Suites

above 200 level

$5,000

$4,000

Lower Level

above 100 level

$5,000
Private Suites
Host the perfect party, meeting, or get together in a private Nuggets Suite
You can experience the Denver Nuggets as they take the court at Ball Arena from one of 95 luxury suites throughout the arena. Located in the heart of downtown Denver, Nuggets suites are ideal for corporate events, family gatherings, and personal celebrations.
Private Nuggets suites typically seat parties of 12-20 guests.
What are the options?
Club Level Suites
Club level suites are located above the 200 level of seating and are accessible via VIP entrances at both the north and south entrances. This level of the arena is also known as the KeyBank Club Level. Throughout the club level, suite ticket holders have access to premium concessions the Peak Pub House, and a full-service bar.
Lower Level Suites
Located above the 100 level, lower-level suites are accessible from the main concourse of the Ball Arena. Lower Level Suites are luxury-level suites, and feature all of the above amenities, and also include additional perks, such as a wet bar inside the suite, private restrooms, in-suite refrigerators, in-suite wifi, and a private suite attendant to assist you throughout your visit. All suites have catering options and packages that can be added at an additional cost. Please refer to your individual listing for information about what is included with your suite booking, or contact a SuiteHop event expert.
Arena FAQ
All about the Nuggets
The Denver Nuggets were originally founded in 1967 and were called the Denver Larks, but changed their name to the Denver Rockets before their first official season. They began as members of the American Basketball Association, then joined the National Basketball Association when the ABA and NBA merged in 1976.
The Nuggets have qualified for the championship playoffs for 9 consecutive seasons in the 1980s, and ten consecutive seasons from 2004 to 2014. The Denver Nuggets have never progressed on to a championship game since joining the NBA. Their colors are navy blue, light blue, and yellow gold. They have won 10 division titles, throughout their time in the NBA.
How many suites are available for Denver Nuggets Games?
Ball Arena has 95 total Nuggets suites available. Each private suite can hold between 10-20 people, depending on the suite location and level.
Denver Nuggets Suite Amenities & Special Features:
HDTVs

In-suite wifi

Premium seating

In-suite catering options

Private entrance into Pepsi Center

Ideal for groups of up to 20

Private suite attendant
In addition to the above amenities, lower-level suites also include a full wet bar and private restrooms.
Why should I book my Nuggets Suite with SuiteHop?
SuiteHop is an online marketplace providing the most comprehensive details and availability for suite events at Ball Arena. With real-time pricing and high attention to customer service, SuiteHop's suite experts will help you from booking your suite all the way through ordering catering for your event
When do Nuggets suites open for access?
Ball Arena suites open 1 hour before the start of the event.
How do I get to Ball Arena for a Nuggets game?
The Ball Arena is located in central Denver, off Speer Boulevard and I-25. Within walking distance of a wide variety of Denver restaurants and hotels, you may wish to enjoy your time in the city before heading into the arena for your event by toasting the evening at one of Denver's best dining establishments.
If you are traveling south on I-25, take exit 212B toward downtown. Turn left onto Speer Boulevard. At the second stoplight, turn right onto Chopper Circle.
If you are traveling north on I-25, take exit 210B for Auraria Parkway. Merge onto Auraria Parkway. Turn left onto 11th Street to enter the grounds of Ball Arena.
From downtown Denver, take Speer Boulevard to Auraria Parkway. Go west on Auraria Parkway and turn right on 11th Street to enter the grounds of Ball Arena.
Where should I park for my Denver Nuggets Game at the Ball Arena?
There are 4,930 parking spaces around and near the Ball Arena, including an additional 2,000 parking spaces at Elitch Gardens. VIP parking pass ticket holders may park in the Camry Lot south of the arena. Cash parking lots are available surrounding the Ball Arena for guests who do not have a pre-paid parking pass.
Can I take public transportation to the game?
The Denver RTD Service provides several options for accessing Ball Arena via both bus or light rail. The C and F lines all depart from the closest Ball Arena station. During major sporting events and concerts, the C and E line will run at a frequency at every 15 mins.
What should I do before my Ball Arena Suite Event and where should I stay?
Denver is a culturally rich city, full of amazing activities to do or see. The Denver Botanic Gardens are a big attraction in the city limits. One could also argue that your trip to downtown Denver isn't complete without visiting Elitch Gardens Theme Park, uniquely located in the heart of the downtown district. If you're traveling as a family, the Children's Museum and Aquarium are located close.
If you're planning an adult-only trip, the nightlife in and around the 16th Street Mall cannot be missed. Take a step back in time and experience the historical Union Station, which first opened its doors in 1894 and has amazing architecture and beautiful landscape and boutique shops around the area. 
If you're an art buff, the Santa Fe Arts District is a great place to discover some amazing local and national talent, as well as the Denver Art Museum. The Denver Mint first opened back in 1906 and has been making coins for the government ever since then.
If you are a sports fan, we highly recommend swinging by Mile High Stadium. They offer daily tours that include touring the visiting team's locker room and conclude with walking through the iconic Broncos tunnel and stepping foot onto the actual field sidelines like a true professional MVP.
Nearby hotels include:
The Crawford Hotel

The Brown Palace Hotel & Spa

Hotel Teatro

Four Seasons Hotel Denver

The ART, a hotel

Nativ Hotel

Capitol Hill Mansion Bed And Breakfast Inn

Grand Hyatt Denver
Catering
Nuggets Catering Explained
Suite catering for Denver Nuggets suites is provided by Levy Restaurants and is curated by Executive Chef Rober Mrvos. Suite holders have access to any of the restaurants, 5+ specialty beer bars, and 17+ concession stands throughout the Ball Arena, as well as complete in-suite food and beverage services provided by Levy Restaurants. Every suite comes equipped with your own personal suite attendant and concierge service. Full menus are available, and pre-event catering orders must be placed 5 days before your event.
Denver Nuggets suite guests have access to restaurants, bars, and concession stands throughout the concourse, and they also have the option to experience Chef Rob Mvrov's custom in-suite catering menu where all the tastes and cultures of the Mile High City shine through his exceptional menu of food that will leave your taste buds happy.
Regardless of your individual preferences, Levy Restaurants and Ball Arena offer a wide variety of high-quality menu items as well as a huge assortment of both alcoholic and non-alcoholic drinks.
Estimated Nuggets Suite Catering Costs
| Options | Pricing |
| --- | --- |
| Full meal with drinks | $75 - $150 per guest |
| Snacks with beer & wine | $30 - $60 per guest |
| Beer & wine alone | $25 - $40 per guest |
SuiteHop Recommended Ball Arena Catering Menu
Feeds 20 guests
Vegetable Crudite

Hot Dogs

Buffalo Wings

Pretzel Bites

Pepperoni or Cheese Pizza

Assorted Jumbo Cookies

12 Non-Alcoholic Beverages

24 Assorted Beers
This menu is based on Ball Arena Suite Catering options. Items are subject to availability. 
Pro tip: To lower waste, we recommend ordering fewer beverages upfront. Watch what your guests are consuming and reorder accordingly.
Learn more about Denver Nuggets catering at Ball Arena.