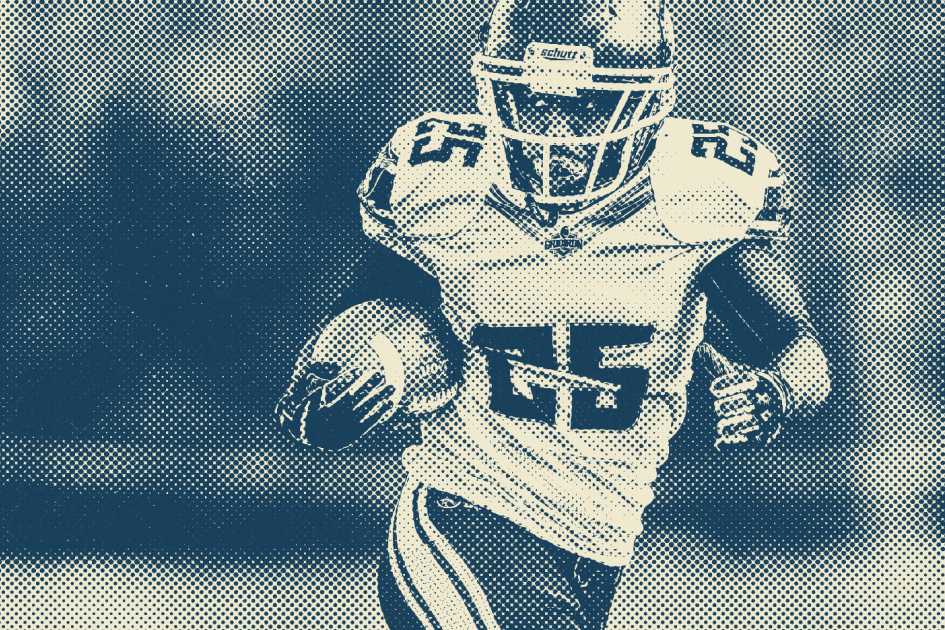 Denver Broncos
Suites & Premium Seating
Get Updates
Sign up for our newsletter with offers, updates and featured events for everything Denver Broncos.
Suite Pricing
Denver Broncos Suite Pricing and Amenities
When you are looking to experience the best in Denver football, a Denver Bronco's suite is the place to be! With SuiteHop you can reserve a private suite for the most in-demand games all season long. Suites offer access to the club level and provide a premium experience for your next game day outing. With the best views, comfortable luxury seating, and access to VIP Parking and entrances you'll love having an unforgettable time at your next Bronco's home game. 
The Denver Broncos are a professional football team that is based out of Denver, Colorado. All their home games are played in Downtown Denver at Broncos Stadium at Mile High. With only eight regular-season home games and high demand for Colorado's most popular team, suite prices for Denver Broncos games can start at as much as $20,000 per event.
How much do Broncos suites cost?
Single-game suite pricing depends on the size of the suite needed for your group and the match-up. For a 28 person suite, the pricing starts at $20,000, and party suites can begin at $65,000 for a single game. Pricing for suites depends on the size of the suite, location, as well as the opponent.
Total Suites at Broncos Stadium at Mile High: 143
Suite Capacity: 6-60 guests
Amenities: Double-wide, theater-style seating, wet bar, high definition flat-screen TVs, private restrooms, refrigerator.
| Low Range | Location | High Range |
| --- | --- | --- |
| $18,000 | Executive Suites | $30,000 |
| $20,000 | Ring of Fame Suites | $32,000 |
Private Suites
Host the perfect party, meeting, or get-together in a private suite at the most in-demand events in Denver.
Experience the best seats in Denver for an upcoming Denver Broncos game. SuiteHop has access to the most exclusive Broncos suite experiences available.
Private Broncos suites at Empower Field at Mile High Stadium typically seat parties of 12-35 guests.
All Broncos suites and club-level tickets offer the all-inclusive hospitality feel, so you can experience the unparalleled feeling of taking in a Broncos game, with all the VIP amenities that you know you love and appreciate. Please make sure to check each individual Broncos suite listing, as they vary widely, or feel free to contact a friendly SuiteHop representative to chat about your ideal Denver Broncos suite needs.
Single-game suites include the following benefits and amenities
Food and beverage package

Access to buy Parking passes

Access to Suite Guest Passes for the game to invite additional guests to your suite*

VIP stadium entrance

Flat-screen TVs providing access to NFL Sunday Ticket

Complimentary Gameday programs, the official game day program of the Denver Broncos

Personalized service from your Premium Seat Representative

Indoor seating within a climate-controlled room

Extra-wide, cushioned, Broncos branded leather seats

Private restrooms and coat closets
What are the options?
Suites at Broncos Stadium at Mile High are luxurious and exclusive rooms giving an intimate experience while watching the Denver Broncos. The suites allow for a professional setting for entertaining clients, rewarding employees, and enjoying the Denver Broncos in an upscale environment. When in the 5280 Room, you are one of only 52 individuals with access to the exclusive luxury box. Each of these suites offers access to VIP Pregame field passes, and access to other Denver Broncos exclusive suite holder events.
Single Game Suites
Seven of the 143 Denver Broncos Suites are considered Single Game Rooms (Party Suites). Party Suites can hold 28 through 63 people. There are three Party Suites located in a row next door to the 5280 Room. They are perfect for daytime meetings, private dinners, or a breakout session holding anywhere from 50-70 guests depending on the event and layout.
Stadium FAQ
All about the suites at Mile High
The Denver Broncos are a part of the National Football League and are based out of Denver, Colorado. They are part of the AFC West Division (along with the Raiders, Chargers, and Chiefs.) With only eight regular-season games per year, Broncos suites are the hottest ticket in town!
Their franchise was founded in 1960 and is currently owned by the Pat Bowlen Family Trust. Since 1975, the Broncos have become one of the most successful NFL teams, with one of the largest loyal fan bases across the United States.
In fact, since 1975, the Broncos have made it to the Super Bowl 8 times, winning it 3 times. They have five iconic Broncos legends in the Hall of Fame. The Broncos have won the Super Bowl 3 times in franchise history: 1998, 1999, and 2016. Both of the Super Bowl wins in the '90s were under the Broncos legend John Elway as the quarterback. Since retiring from the Broncos following the 1998 season, he has returned to work for the franchise since 2011 and is currently the President of Football Operations and General Manager.
The 2015 Super Bowl was won with Peyton Manning as the starting quarterback, along with the famous "No Fly Zone" defensive team under captain Demarcus Ware and Super Bowl MVP Von Miller. Since Peyton Manning retired following the 2015 season, the Broncos have struggled to rebuild their dynamic offensive game, and have undergone some coaching changes, as well as many roster changes and trades.

The Broncos colors are orange, navy blue, and white, and their mascot is a white Bronco horse named Thunder (live horse) and Miles (cartoon horse.) All their home games are played at Mile High Stadium. Mile High is currently waiting to name a sponsor for their naming rights since Sports Authority went bankrupt and is no longer the stadium name sponsor. Fans know and will always refer to it as Mile High Stadium since the city of Denver is located at 5,280 feet (one mile) above sea level.
How many suites are available to rent for Denver Broncos Games?
Broncos Stadium at Mile High has 143 total suites available for Broncos games throughout the season. Most suites are privately owned and limited availability throughout the season may be accessed through SuiteHop. Each private suite can hold between 12-35 people, depending on the suite location and level.
What are the suites at Mile High like?
Broncos suites are configured with extra-wide, leather seating and include a lounge area where guests can enjoy the game. Suites include access to private restrooms and full climate controls ensuring that the Denver weather never gets in the way of enjoying the game.
Why should I book my Broncos Suite with SuiteHop?
SuiteHop is an online marketplace providing the most comprehensive details and availability for suite events. With real-time pricing and high attention to customer service, SuiteHop's suite experts will help you from booking your suite all the way through ordering catering for your event.
When do suites open for access?
Denver Broncos suites open two hours before the start of the game.
How do I get to Mile High Stadium?
Formerly known as Sports Authority Field, Broncos Stadium at Mile High is located in the heart of downtown Denver and easily accessed from I-25. Parking is available in the lots surrounding the stadium and VIP parking may be available for purchase at an additional cost.

For guests wishing to avoid traffic, the Sports Authority Light rail station is serviced by the C-Line, E-Line, and W-Line. Uber and Lyft also provide access to the stadium on game day.
Catering
Denver Broncos Suite Catering Explained
All suites inside Broncos Stadium at Mile High come with a top-of-the-dining experience provided by the Mile High Kitchen, and Epicurean Sports, where they strive to turn fans into foodies.
Catering is not included with the purchase of your suite and is not required to order. If you wish to provide catering, the weekly Special Teams package provides a rotating menu of Colorado favorites. Food quantities will be based on the number of guests guaranteed.
Learn more about Denver Broncos catering at Empower Field at Mile High.
Estimated Broncos Suite Catering Costs
| Options | Pricing |
| --- | --- |
| Full meal with drinks | $75 - $150 per guest |
| Snacks with beer & wine | $30 - $60 per guest |
| Beer & wine alone | $25 - $40 per guest |
SuiteHop Recommended Suite Catering Menu
Feeds 20 guests
Popcorn

Snack Package Assortment

Brats and Hot Dogs

Pulled Pork Sandwiches

Mile High Nachos

Brownie and Cookie Platter

12 Non-Alcoholic Beverages

24 Assorted Beers
Items are subject to availability.
Pro tip: To lower waste, we recommend ordering fewer beverages upfront. Watch what your guests are consuming and reorder accordingly.