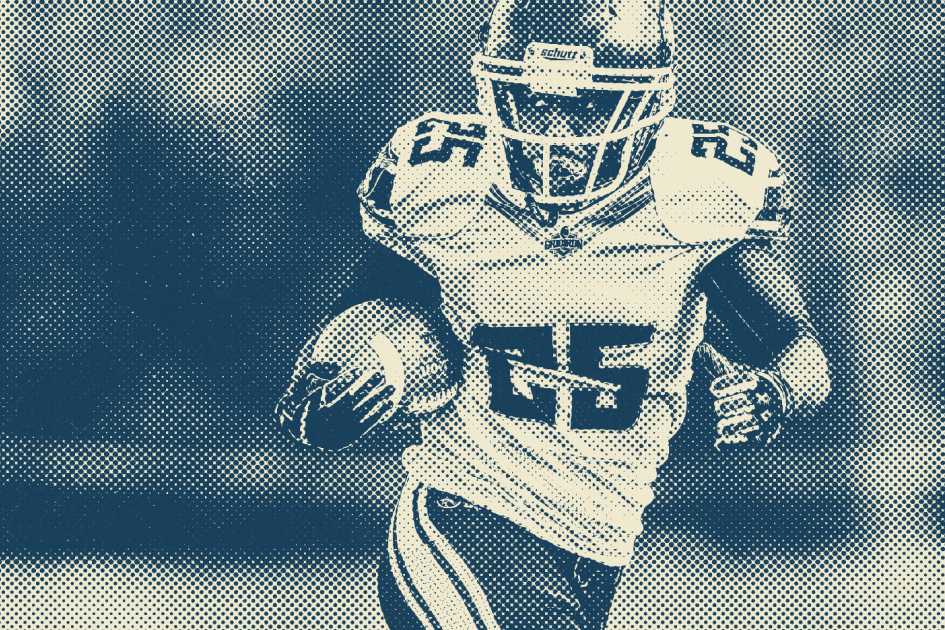 Detroit Lions
Suites & Premium Seating
Get Updates
Sign up for our newsletter with offers, updates and featured events for everything Detroit Lions.
Suite Pricing
Experience the best in a Detroit Lions Suite 
Lions fans are diehard and when your crew wants the best experience booking a Detroit Lions suite is the way to go. Enjoy all your favorite matchups of the season from climate-controlled luxury in your Lions Suite at Ford Field. Luxury suites provide the best views of the action and provide VIP access to amenities like the option to order in-suite catering, exclusive restrooms, and an easy entrance to the stadium.
Leasing a Lions suite at Ford Field is the best way to experience an NFL game in Detroit. Using SuiteHop's online marketplace you can view suite availability, pricing and select the best event for your group.
How much do Detroit Lions suites cost?
$15,000 - $30,000
Prices typically range from $15,000-$30,000 for Lions games, depending on the date and opponent they are playing.
Total Suites at Ford Field: 99
Suite Capacity: 15-50 guests
Amenities: Plush indoor and outdoor seating, HDTVs, in-suite catering available, VIP parking access, and entry into the stadium
| Low Range | Location | High Range |
| --- | --- | --- |
| $12,000 | Suite Level 6 | $20,000 |
| $15,000 | Suite Level 5 | $22,000 |
| $20,000 | Suite Level 4 | $30,000 |
Private Suites
Host the perfect party, meeting, or get together in a private Detroit Lions Suite
The Detroit Lions call Ford Field home. The stadium was built in 2002 and underwent major renovations in 2017. Most of the renovations focused on updating the luxury suites and premium seating levels throughout the stadium. Today's modern Ford Field suites provide amazing amenities you'll enjoy while cheering on the Lions from your private event space.
The 125 suites received refreshed interiors, with a high level of attention paid to the decor, bars, and club-level concessions. Luxurious leather seating and HDTVs with full access to keep an eye on every game taking place round out the premium upgrades bringing Ford Field up to speed.
What are the options?
The South end of the stadium has 3 full levels of suites stacked on top of one another. With a wide variety of options for groups, ranging from 5 person opera boxes to large party suites. You are bound to find the perfect suite for your group and budget.
Suite level 6
Located on the uppermost level, these suites seat up to 20 guests and offer amazing bird's eye views of all the action down below.
Suite level 5
Suites on the 5th level are slightly larger, providing space for up to 24 guests for both Lions games and other special events coming to the stadium.
Suite Level 4
The lowest level of suites available, Suite Level 4 provides the closest view of the field and seats up to 14 guests.
In addition to amazing views of all the action below, all private Ford Field suites include the following amenities:
High-end seating and fixtures

Comfortable plush living areas and lounge seating

Optional in-suite catering

HDTVs

Wi-Fi

Personal in-suite attendant

VIP parking passes (please refer to your individual listing for quantity)

Dining/entertaining space

VIP private entrances into the stadium

Exclusive access to bars and restaurants on the club level
Stadium FAQ
All about the suites at Detroit Lions
The Detroit Lions are an NFL team based out of Detroit, Michigan, and are a part of the NFC North Division along with the Bears, Packers, and Vikings. The Detroit Lions were originally based out of a small town in Ohio and were called the Portsmouth Spartans when they began in 1930.
They moved to Detroit for the 1934 season and have remained a staple of professional sports in Michigan since then. Their mascot is a Lion named Roary, and their colors are silver and blue (Honolulu blue, to be exact.) The Lions are one of four teams in the NFL (and only NFC team) that have never made a Super Bowl appearance in their franchise history.
The Lions have won 4 total conference championships, however, they have been in a championship drought since 1957, which is the second-longest league team stint of no championship behind the Arizona Cardinals. Their most recent season that they went to the playoffs was in 2016. Notably, the Lions always play their annual Thanksgiving day game, making their way into the homes of many across the United States.
How many Detroit Lions are available at Ford Field?
Ford Field has 99 Detroit Lions suites throughout the stadium.
Why should I book my Lions suite with SuiteHop?
SuiteHop is an online marketplace providing the most comprehensive details and availability for Lions games at Ford Field. With real-time pricing and high attention to customer service, SuiteHop's suite experts will help you from booking your suite all the way through ordering catering for your event.
What is included in a Lions suite?
Lions suites are the best way to attend a Football or Concert game in Detroit! With three levels of suites to enjoy all suites have a dedicated suite attendance, the best vantage points in the stadium, private restrooms, and climate controls.

Detroit Lions Suites include comfortable leather seating, wi-fi access, private stadium entrances, and exclusive access to bars and restaurants.
When do Lions suites open for access?
Normally suites open 2 hours prior to the event start time.
How do I get to Ford Field?
Ford Field is situated perfectly downtown and is minutes from the Detroit Metro Airport, as well as all the surrounding Detroit suburbs. The best way to get to Ford Field is to plan ahead and consider all the transportation options available to you.

Ford Field is accessible via public transportation (the bus, or the Q-Line), cars, or walking. QLINE is a 6.6-mile circulating streetcar loop serving 12 locations on Woodward Ave. from Downtown Detroit through Midtown, New Center, and the North End.
Catering
Detroit Lions Catering Explained
Levy Restaurants is the exclusive caterer for the Detroit Lions, and they are dedicated to offering you an unforgettable dining and culinary experience while you enjoy your private Lions suite like a true MVP. In addition to private catering, Lions Suite ticket holders have access to high-end bars and amenities throughout the stadium.
Catering is an additional cost and your SuiteHop customer service expert will assist you with placing the best order for your group. Catering is not required.
Estimated Detroit Lions Suite Catering Costs
| Options | Pricing |
| --- | --- |
| Full meal with drinks | $100 - $150 per guest |
| Snacks with beer & wine | $50 - $100 per guest |
| Beer & wine alone | $25 - $50 per guest |
SuiteHop Recommended Suite Catering Menu
Feeds 20 guests
Freshly Popped Popcorn

Michigan Cheese Board

Wild Mushroom and Goat Cheese Mac

Smoked Pulled Pork Sandwiches

Coney Island Dogs

Hickory Smoked Beef Brisket

Cookie & Brownie Platter

12 Non-Alcoholic Beverages

24 Assorted Beers
This menu is based on Levy Suite Catering offerings. Items are subject to availability. 
Pro tip: To lower waste, we recommend ordering fewer beverages upfront. Watch what your guests are consuming and reorder accordingly.
Learn more about Detroit Lions catering at Ford Field.